VIDEOS
Watch Meghan McCain's Screaming Match With 'The View' Cohost Joy Behar Get Shut Down By Whoopi Goldberg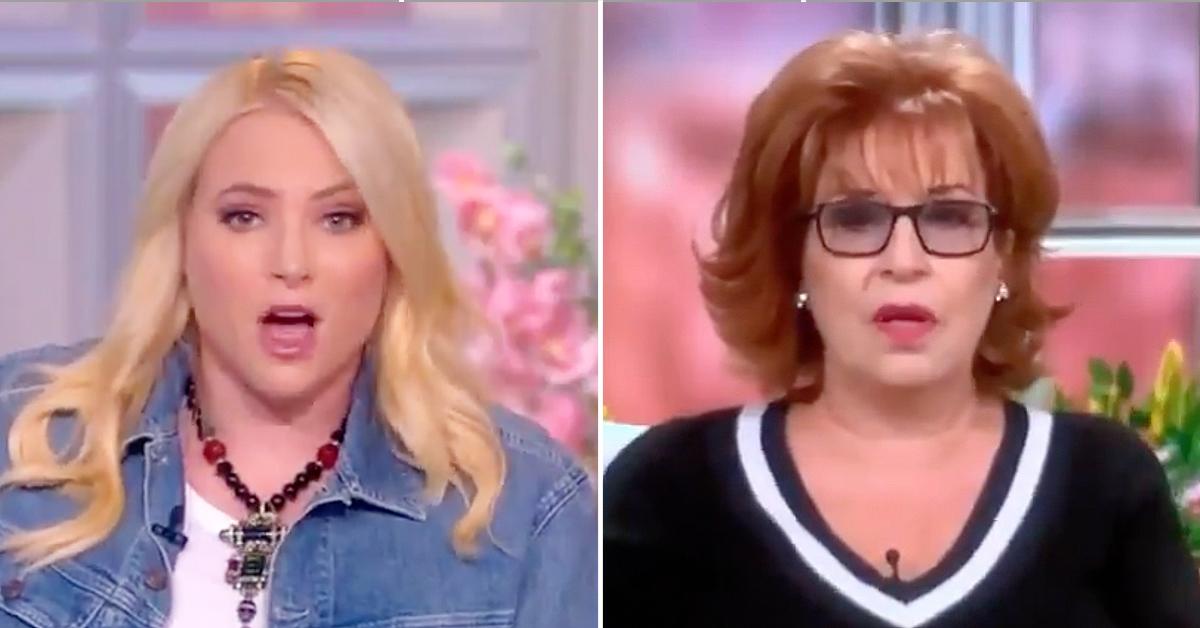 Article continues below advertisement
The Tuesday, May 18, episode began with a tamed conversation about Matt Gaetz's future and position in the Republican party; however, it quickly spiraled into a full-blown argument between the cohosts. Watch it below.
Article continues below advertisement
While discussing Gaetz — who is accused of paying for sex with an underage girl, as OK! previously reported — McCain insisted the Republicans are "embarrassed" by the embattled Republican politician, as Behar continued to question what her party even stands for. According to Behar, the Republican party doesn't care what you do, "as long as you say Trump won the election."
Article continues below advertisement
Behar questioned why the right-wing party won't remove Gaetz when they were quick to get rid of Liz Cheney, who lost her seat after trying to impeach former president Donald Trump.
"You know more about what's going on in your party than I do," Behar said to McCain — who said she agreed that Gaetz is a "pervert" and "should go to jail" — of what the Republicans are doing about the situation. "If it's not the Republican Party, shall I call it the QAnon party? What shall I call your party now? Who defends people like Matt Gaetz and goes against Liz Cheney? What are we supposed to call it?"
Article continues below advertisement
McCain responded by telling Behar to call the party whatever she wants because she has no association with Republicans. She added that it is for the Republicans "to figure [it] out amongst ourselves."
Article continues below advertisement
However, Behar wasn't satisfied with her response and further questioned McCain. "Really?" Behar replied, which frustrated the blonde even more. The 36-year-old made it clear that she doesn't care what Behar thinks about her political position. "What Republican is like, 'Oh, Joy Behar doesn't like my party? Oh God, I better stop voting for them now,'" McCain said on the morning show.
"I mean really, the same way I have no influence on the left," she continued, as Behar began to cut her off. The 78-year-old called McCain out for always putting in her two cents when it comes to Democrats.
Article continues below advertisement
McCain quickly shot down Behar's rebuttal and corrected her on her previous remark when she said Republicans were supporting Gaetz. "I'm telling you, from people that I know personally, they are embarrassed," the mother-of-one restated, as she said she knows many people on Capitol Hill who are ashamed of Gaetz.
Article continues below advertisement
However, when Behar asked why the party won't just get rid of the controversial politician, McCain became flustered, noting she isn't a lawyer and can't exactly answer. "They have to convict him or whatever," McCain exclaimed. "They have to — the police have to arrest him. I don't know enough about it, but they have to arrest him and charge him," she speculated. "That's why he's still in Congress."
Whoopi attempted to swoop in and assuage the situation at this point, but both ladies were determined to have the last word. McCain was able to get one final rant in before Goldberg shut them both down. "You saying that the Republican party is trash, I don't care. It's not revelatory," she told Behar. "Who cares, you say it every single day. Every single day, you hate Republicans. Oh my God, how revelatory!"
Finally, Goldberg got a handle on the situation and did what she does best after a heated screaming match on the show: she cut to a commercial break.