ENTERTAINMENT
'That's Not Right!': 'The View' Fans Slam Whoopi Goldberg For Majorly Snubbing Joy Behar On-Air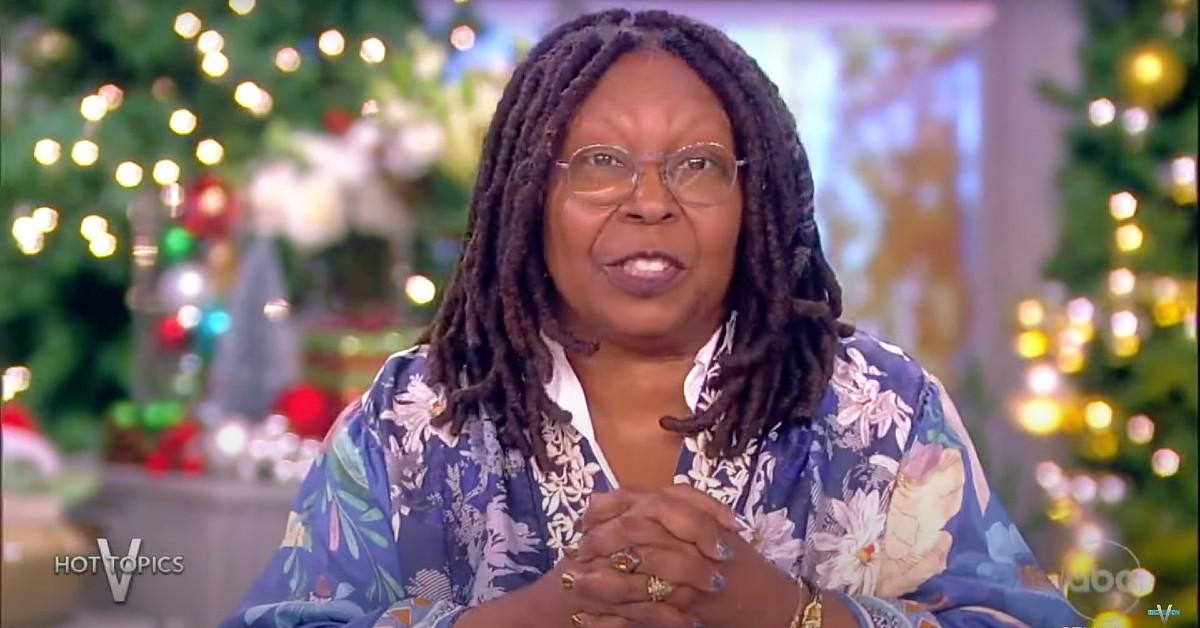 The View fans were left furious with Whoopi Goldberg after she failed to acknowledge her cohost's absence on the Monday, December 6, episode.
As the filming began, it became visibly clear to audience members and viewers at home that there were four hosts at the table rather than the usual five. While the show's moderator, Ana Navarro and Alyssa Farah Griffin sat at the table ready to go, Sara Haines, Sunny Hostin and Joy Behar were MIA — thought Goldberg notably forgot about her longtime cohost.
Article continues below advertisement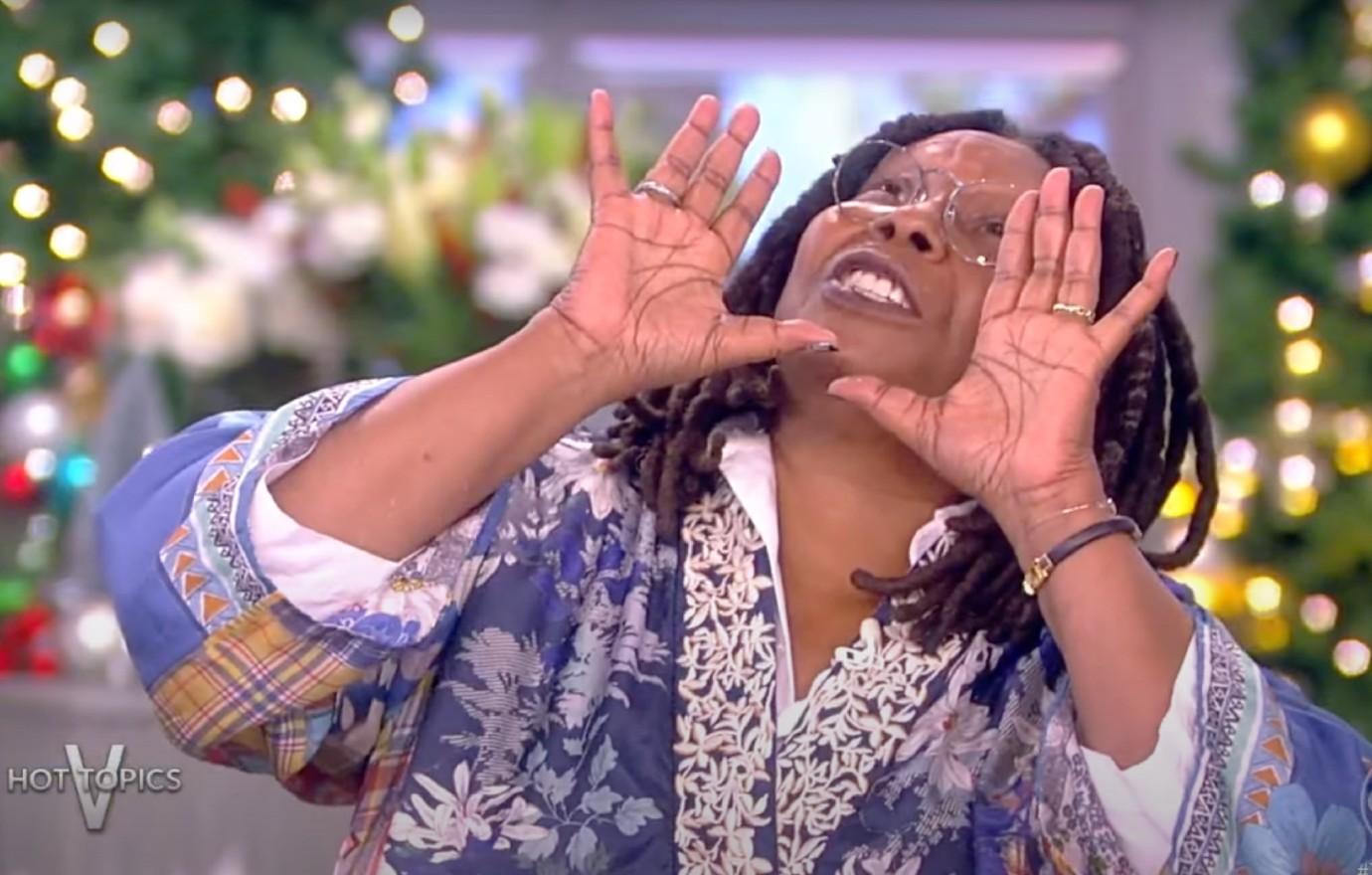 "Hello hello, welcome to The View! Sara and Sunny are not here today, as you can see. But co-anchor of ABC News' Nightline, Juju Chang, is our guest co-host today," Goldberg said of their temporary fill-in who has guest co-hosted in the past. "Welcome to the table!"
SUNNY HOSTIN UNDER FIRE AFTER FANS OF 'THE VIEW' ACCUSE HER OF USING TOO MUCH FILLER
Fans were quick to call Goldberg out for not mentioning Behar's name, with one writing on Twitter: "No mention of #JoyBehar being absent, that's not right Whoopi. #TheView is quiet w/o Sara & Sunny on the show."
Article continues below advertisement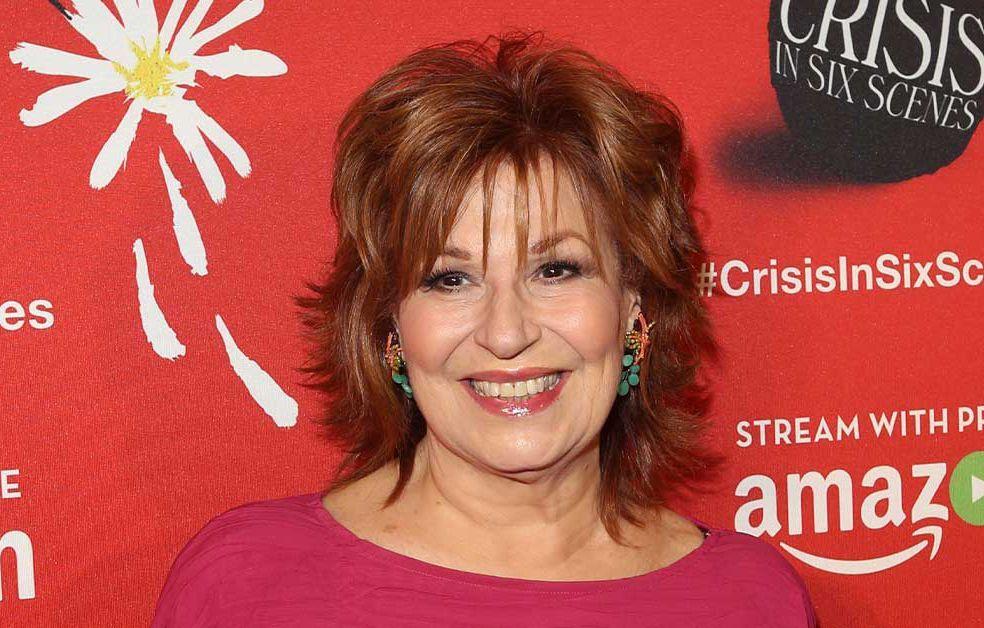 Another unimpressed user added, "So, Whoopi announced that both Sara & Sunny are off today. Ummm, looks like Joy's not at the table, either, but Whoopi failed to mention her. What's up w/that???"
Between fans slamming Goldberg and questioning why all three cohosts were out, some offered a possible explanation for why the comedian likely wasn't there. "Joy is typically off on Mondays," one viewer told the others, as another added of the 80-year-old: "She's been taking Mondays off this season."
Article continues below advertisement
Meanwhile, Behar was at work last Monday, November 28, to fill in for Goldberg, who usually takes Fridays off.
THE VIEW'S ALYSSA FARAH GRIFFIN SAVAGELY CALLS OUT ANA NAVARRO ON-AIR: 'I CAN'T GET A WORD IN WITHOUT YOU ATTACKING ME'
Goldberg was absent from the beloved chat show last month due to a COVID-19 diagnosis, almost one year after she first contracted the virus at the end of December 2021. Though Behar didn't offer an update on how her fellow cohost was feeling when sharing the news with the audience and viewers at the time, she sent the EGOT actress well-wishes at the end of the episode.
"Well, that's our show for today. We hope that you come back tomorrow. We are wishing Whoopi good luck with what she's going through right now," Behar concluded the November episode.
The Sun reported on the Monday episode of The View.