NEWS
'Can A B*tch Experiment?': Meghan McCain Fires Back At Troll Who Criticized Her For Wearing Hair Extensions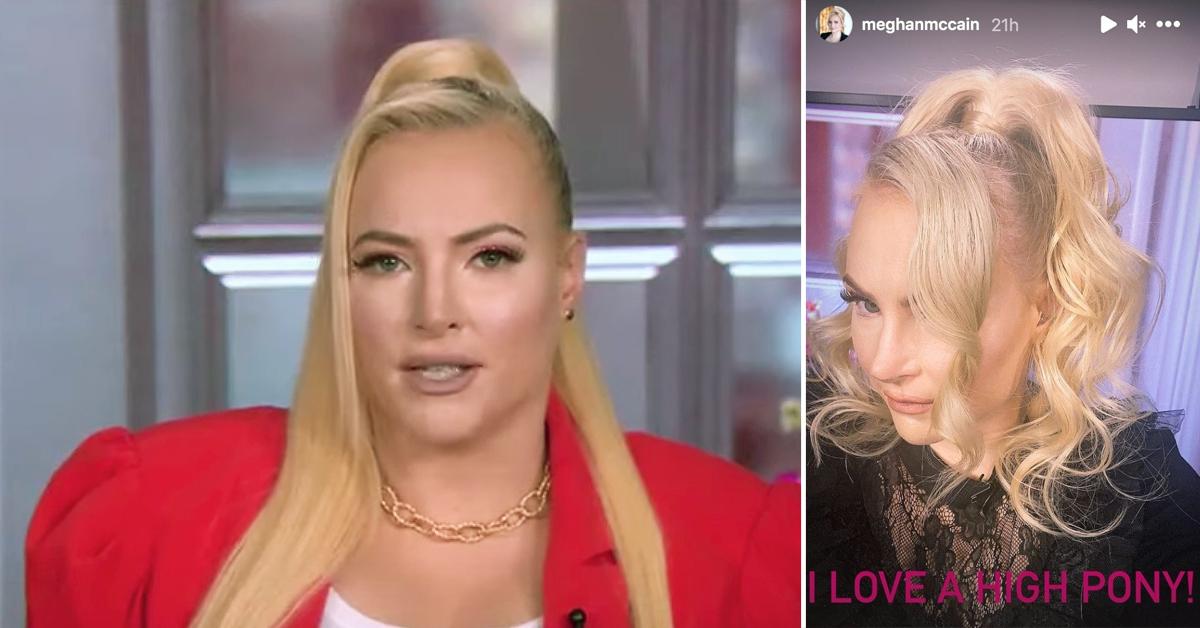 Haters are gonna hate, but Meghan McCain won't let them get her down.
The View co-host had fun with a new look on the show's Tuesday, February 9, episode. Her hair appeared longer than usual, as it was pulled back in a new chic style. The blonde beauty took to her Instagram Story to flaunt her 'do and stunning pink, sparkly eyeshadow. "I love a high pony!" McCain captioned one of the photos.
Article continues below advertisement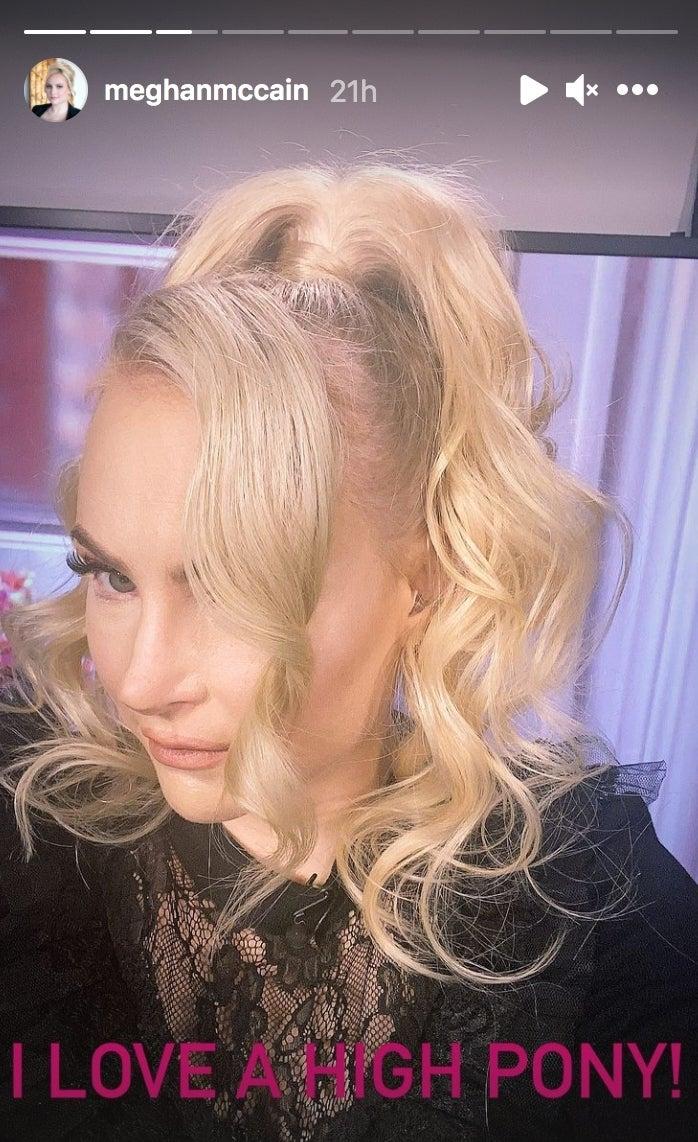 Article continues below advertisement
While McCain, 36, was obviously a fan, one viewer made a sarcastic comment about her appearance on Twitter. "Meghan's natural hair grew really fast," the user wrote, followed by laughing emojis in a since-deleted tweet.
The new mama fired back at the user, writing: "Can a b*tch experiment with extensions and hair pieces? It's the pandemic, I don't have that much to entertain me anymore."
Article continues below advertisement
Fans immediately supported McCain against the troll on Twitter. "Yes the F*CK she can," another user responded. "Do whatever you want, it's your hair on your head. You wanna dye it turquoise and shave half of it off? Do you. You wanna be a blond bombshell? Do you. You wanna add or remove extensions? Do you. F*ck what other people say."
"I'm just impressed with your version of the experiment. Mine is more like 'will she ever blow dry her hair again? Experts say no,'" another user joked.
The following day, McCain shared snaps of herself on her Instagram Story with two high-buns on both sides of her head and her front pieces pulled out for The View's latest episode.
Article continues below advertisement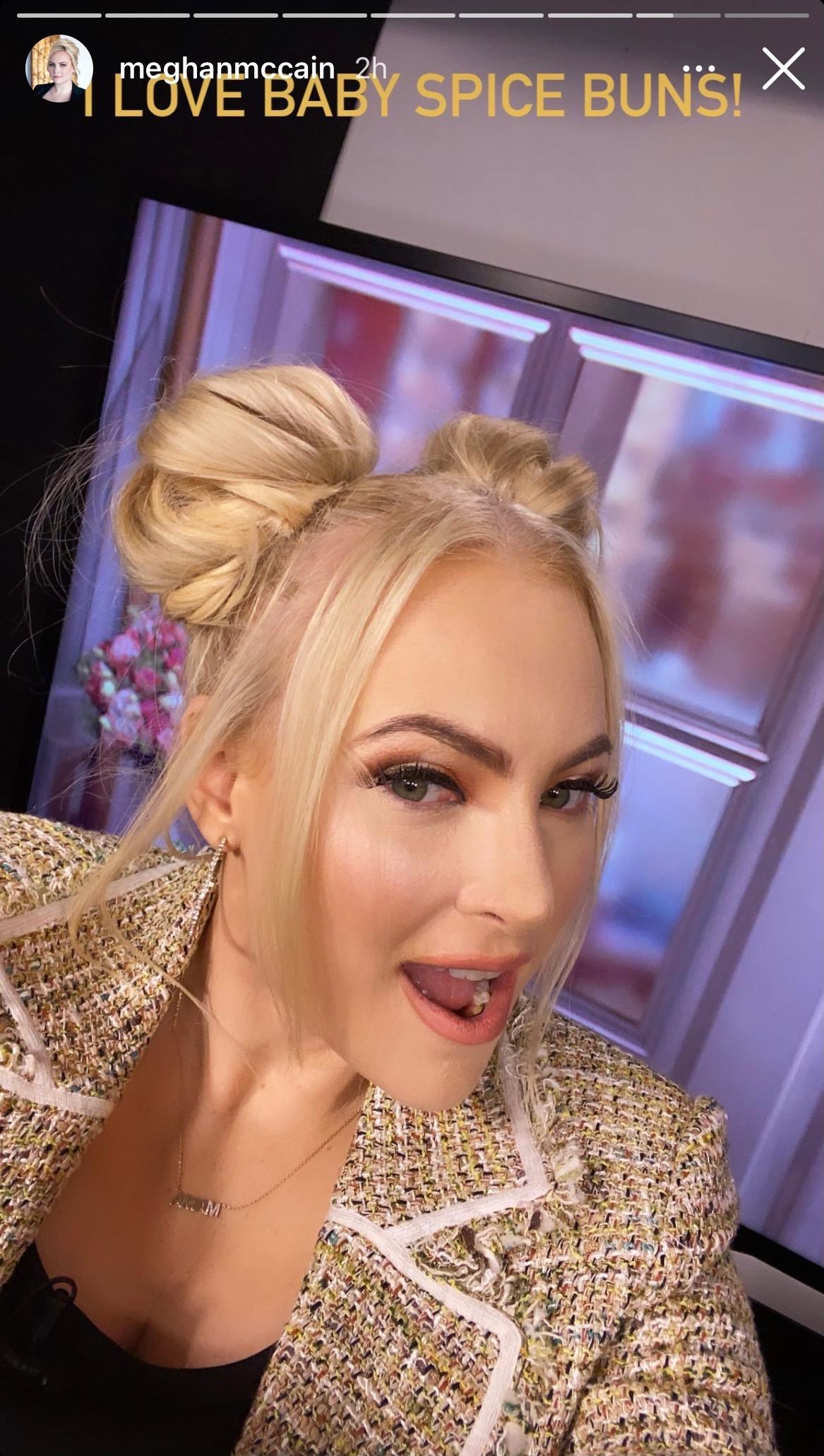 Besides posting clips from The View on her Instagram page, McCain previously shared many photos of her first child, Liberty — whom she welcomed with husband Ben Domenech in September. After three months on maternity leave, McCain returned to the talk show on Monday, January 4.
While the first episode went off without a hitch, McCain's second day resulted in a heated exchange between her and co-host Joy Behar. As OK! previously reported, the two were discussing politics when McCain interrupted Behar.
Article continues below advertisement
"I was speaking!" Behar fired back at McCain. "I am talking."
"You missed me so much when I was on maternity leave," the blonde beauty clapped back. "You missed me so much. You missed fighting with me." Behar then said she did "not" miss her.
Despite her dramatic and bumpy return, McCain insisted that she's not "going anywhere on the show," and said she and Behar must "live and co-exist together."