NEWS
Fighting Back: Meghan McCain Angrily Takes Aim At Arizona GOP's Twitter Again, Jumping To Her Mother's Defense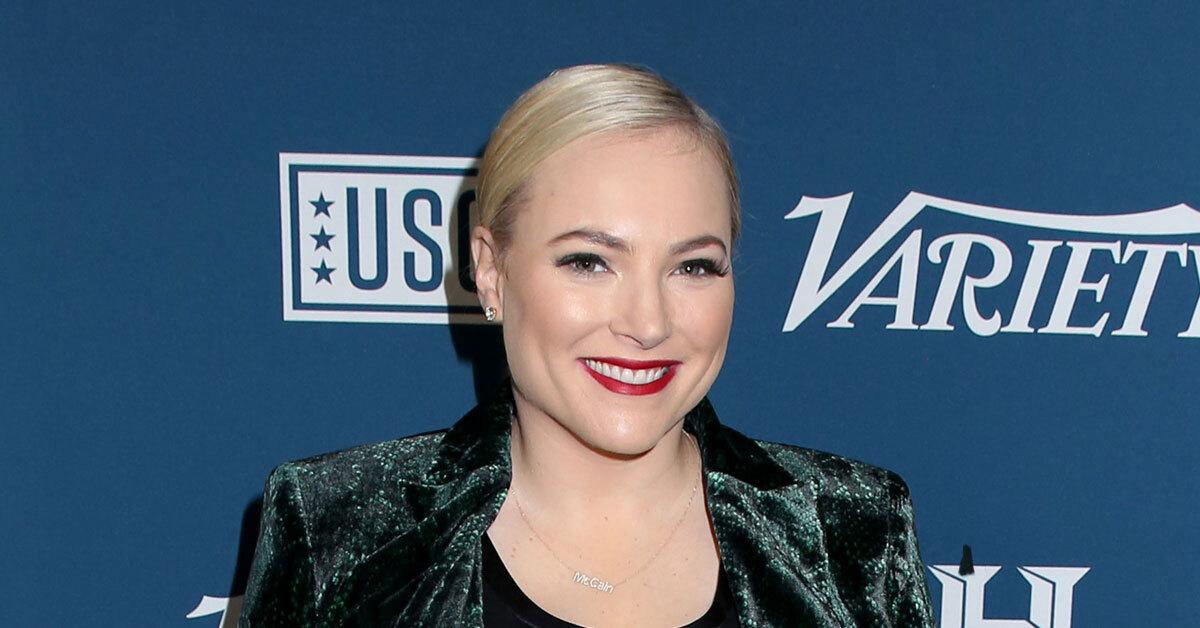 It seems Meghan McCain won't be holding up a white flag anytime soon.
The Twitter battle between The View co-host and the Arizona GOP's official account rages on after she slammed the party for trying to censure her mother, Cindy McCain, over her support for Joe Biden.
Article continues below advertisement
"I like people who don't start insurrections or commit acts of domestic terrorism against our republic," the 36-year-old tweeted on Sunday, January 10, after the Arizona GOP account vowed to censure the widow of late Senator John McCain — who was censured by his party in 2014.
Article continues below advertisement
The Maricopa County Republicans tried to censure the late Senator's wife at their meeting one day prior; however, they hadn't formally amended their existing censuring for Senator Jeff Flake because it was already on the floor. According to Arizona Republic and the Arizona GOP, taking aim at Cindy was met by cheers.
Article continues below advertisement
The Senator and Cindy have been in hot water with the Republican party after they refused to support President Donald Trump's baseless allegation that the presidential election result was rigged to favor Biden and Kamala Harris. Meghan's mom has been an outspoken Biden supporter and even endorsed him for president in campaign ads.
The GOP made it clear that they plan to finish their efforts to censure both individuals later this month.
As for the recently returned TV host, Meghan continues to troll the Arizona GOP Twitter account... and she's not holding back.
"@AZGOP want to know what 'McCain' did that none of you troglodytes can - WIN STATE ELECTIONS," the mother of one wrote on Sunday, to which the GOP responded: "Yeah – for the Democrats."
"You just got swept by Democrats," Meghan clapped back. "McSally got torched twice. So much winning from you guys."
The GOP sarcastically responded, once again: "Thanks for being a real team player, Meghan."
Article continues below advertisement
MORE ON:
Presient Donald Trump
Article continues below advertisement
The GOP previously asked via Twitter: "Seriously, what's wrong with the NeverTrumpers and the Democrats tonight? They seem to be more angry than usual. Is it something we said?"
"Five people died in a domestic terror attack instigated by the president," Meghan responded. "Keep playing the violins on the Titanic @AZGOP."
Article continues below advertisement
During last Wednesday's riot at the Capitol, hundreds of Trump supporters stormed the government building. Five people were killed, including a police officer. Another officer reportedly took his life over the weekend.
On Monday, January 11, Meghan stated: "The MAGA terrorists should be prosecuted like any other terrorists who have attacked our homeland and be given the same severity of consequences."
She added: "They should also be tried for treason. No mercy."
This is not the first time Meghan — who welcomed her first child in September — defended her family against the Arizona GOP.
Click here to see why she told the account to "go to hell."