NEWS
Meghan McCain Has A Meltdown On 'The View' — 1 Day After Her Explosive Fight With Joy Behar: Watch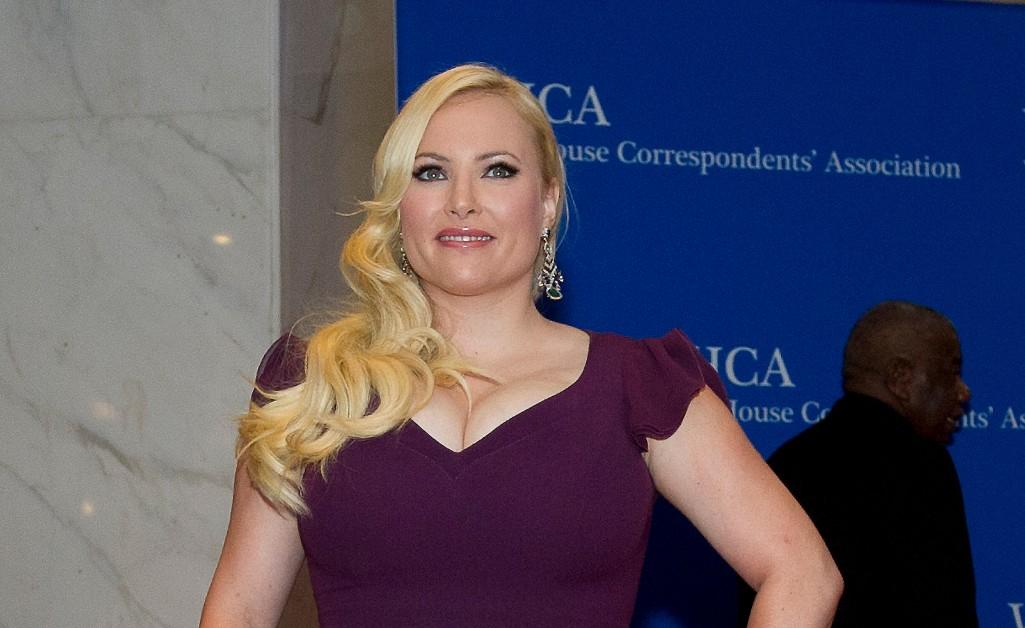 Is everything OK with Meghan McCain? The dominant personality appeared to have a meltdown during the Wednesday, January 6, episode of The View.
While speaking with guest Reverend Raphael Warnock — who just defeated Kelly Loeffler in the Georgia runoff — the 36-year-old tried to ask him a question but Whoopi Goldberg, 65, quickly cut her off.
Article continues below advertisement
Article continues below advertisement
"Senator, I understand, I am just asking you a direct question ..." McCain said.
"Actually, I am going to end this. Hey, listen! We are going to say thanks to the Senator-Elect Reverend Raphael Warnock, and we will be right back. Thanks for coming back, sir," Goldberg said.
IS 'THE VIEW' FALLING APART? 10 SCANDALS THAT HAVE PLAGUED TV'S LONG-RUNNING SHOW
The camera then panned to Goldberg, who furrowed her brow, shook her head and seemed to reach for her earpiece following the dramatic moment.
When the show resumed, the Sister Act star asked McCain for her thoughts about how "Georgia will impact the future of American politics."
"Yeah, I just want to give a little context for this race for people who maybe weren't following it as closely," she began. "So, Johnny Isakson stepped down from the Senate for health reasons and then Governor [Brian] Kemp ended up appointing Kelly Loeffler. I am sorry I am a little distracted. Kelly Loeffler who was actually one of the worst, most wooden, unprepared candidates I have ever seen appointed to office."
Article continues below advertisement
She added, "She went out on the campaign trail wearing American flag hats, she is a billionaire who comes from Wall Street and owns a WNBA team and was trying to present herself as this working class red state populous. It doesn't work. Full populism doesn't work. I think the idea that she was going to be one of these incredible candidates after she um, I am so sorry. She ended up profiting from the coronavirus, she secretly went into … I am sorry my train of thought is so off right now. I apologize. Can you just move on to someone else? I am so sorry."
Article continues below advertisement
A third user added, "They shut her down all the time, unfair."
However, the producer later came on to explain what happened in the beginning of the show. "We didn't have the Senator-Elect from the beginning of the show, which threw everything off. Several other people were yelling in Whoopi's ear, 'We have to go to break. We have to go to break,' which is why the next segments were very short, and there's a delay and a bunch of other things. No issues here, no drama here."
Just one day earlier on McCain's first day back from maternity leave, the blonde beauty found herself at odds with Joy Behar.
McCain interrupted Behar, which the comedian was not happy about.
"I was speaking!" Behar, 78, fired back. "I am talking."
"You missed me so much when I was on maternity leave," McCain responded. "You missed me so much. You missed fighting with me."
Goldberg tried to diffuse the tension between the two ladies multiple times. "Guys, everyone stop," she stated. "This is not the way to do it, and so I'm going to become 'Whoopi' and say, Sara, I'd like to hear from you right now."
McCain's outburst — which was perfectly timed — was "right on schedule," a source exclusively told OK!. "Episode one, show off the cute baby. Episode two, scream and antagonize Joy. Repeat."
TALK SHOW TRAINWRECKS! 25 CELEBS WHO TANKED AS HOSTS
The insider added, "Meghan is great but there is definitely a bit of insecurity creeping in, as it would with anyone who had to sit and watch their show post record numbers while they were away. Plus Ana [Navarro] was finally added to the case, so I think Meghan really wanted to cause a stir straight out of the gate. It is a pretty brilliant plan. Grab a few headlines and most people probably won't even realize she ever left the show."