COUPLES
'Tiger King' Joe Exotic And Husband Dillon Passage Are Divorcing After 3 Years Of Marriage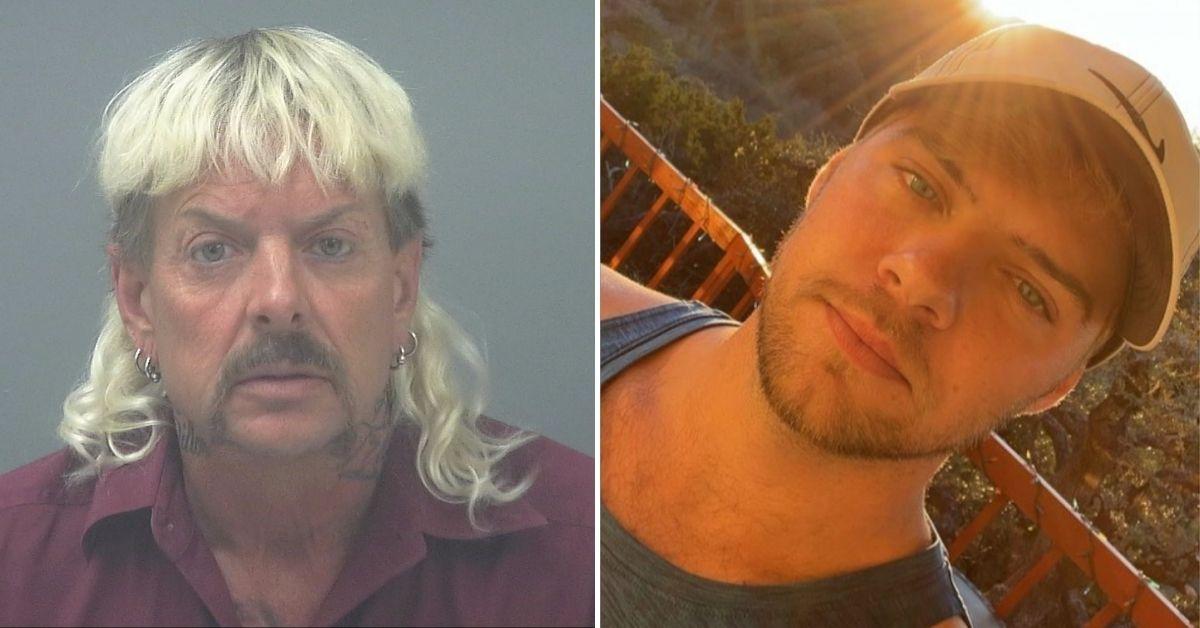 Tiger King's Joe Exotic got some bad news in prison as his husband, Dillon Passage, wants to file for divorce.
Article continues below advertisement
Exotic's attorney Francisco Hernandez said that the 58-year-old is distraught after Passage reportedly called him and said he wants to call it quits. Now Exotic is reportedly thinking of filing for divorce before his soon-to-be-ex can after feeling like his stomach was pulled out of his body when he got the news.
Article continues below advertisement
"It's something that neither of us were expecting but we are going to take it day by day. We are on good terms still and I hope it can stay that way. I will continue to have Joe in my life and do my best to support him while he undergoes further legal battles to better his situation."
Article continues below advertisement
The couple met in 2017 and tied the knot in December only two months after Exotic's previous husband, Travis Maldonado, died from what was said to be an accidental self-inflicted gunshot wound. Exotic was arrested within nine months of them getting together and they have spend most of their relationship apart.
"I felt as if I had a microscope constantly looming over me which was and still is incredibly uncomfortable," Passage said of the Tiger King hype. "With everyone pulling me in different directions, I found my manager @jefftduncan [Jeff Duncan] who, despite Joe's recent social media tirades against, has always acted in my best interest and helped me navigate the complexity of the new situation I found myself in."
Article continues below advertisement
"Joe is simultaneously dealing with medical issues, civil rights violations and the appeal of his conviction. The world has come to know Joe Exotic as the bigger than life Tiger King, but right now he is dealing with the very real hardships and injustices within our criminal justice systems and how it destroys all things a person on the outside holds dear."
Article continues below advertisement
Exotic, whose legal name is Joseph Maldonado-Passage, is currently serving a 22 year prison sentence after being convicted on a murder-for-hire charge against Carole Baskin and other animal abuse charges.