NEWS
Tom Brady & David Beckham Bring Daughters To Pizza Restaurant In Florida — See The Cute Photo!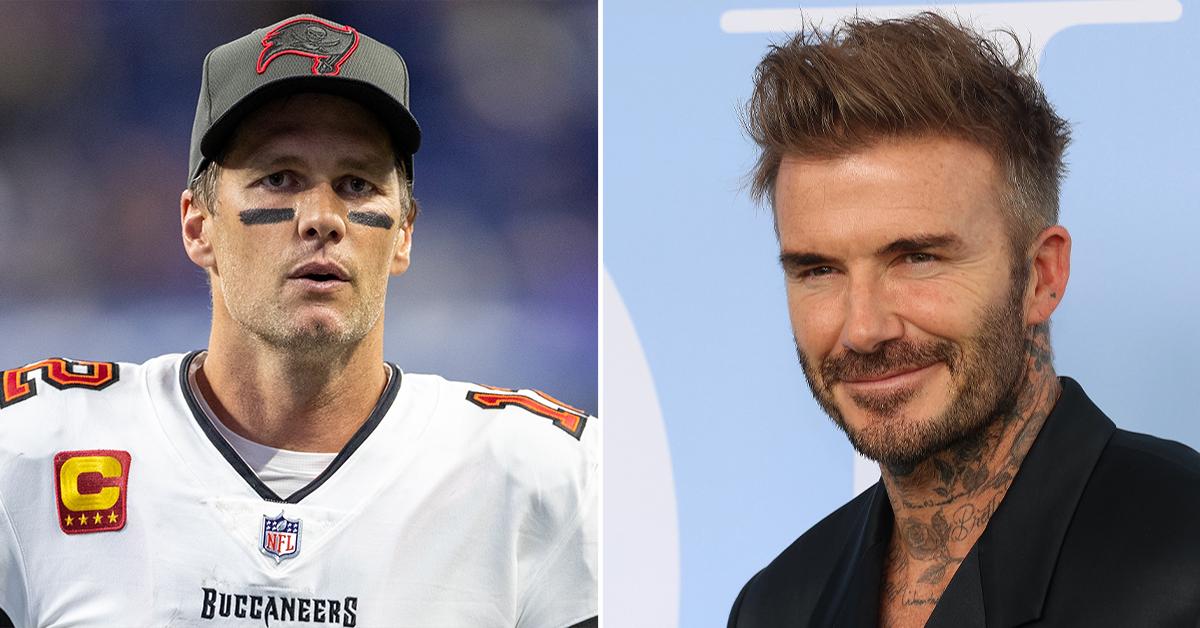 Too cute! David Beckham and Tom Brady brought their family for a pizza outing in Florida in late January.
The football star, 45, shared a photo to his Instagram Story of himself with daughter Vivian Lake, 10, Beckham and his daughter, Harper Seven, 11. "Daddy daughter dates," Brady captioned the sweet snap of the foursome hugging while out and about.
Article continues below advertisement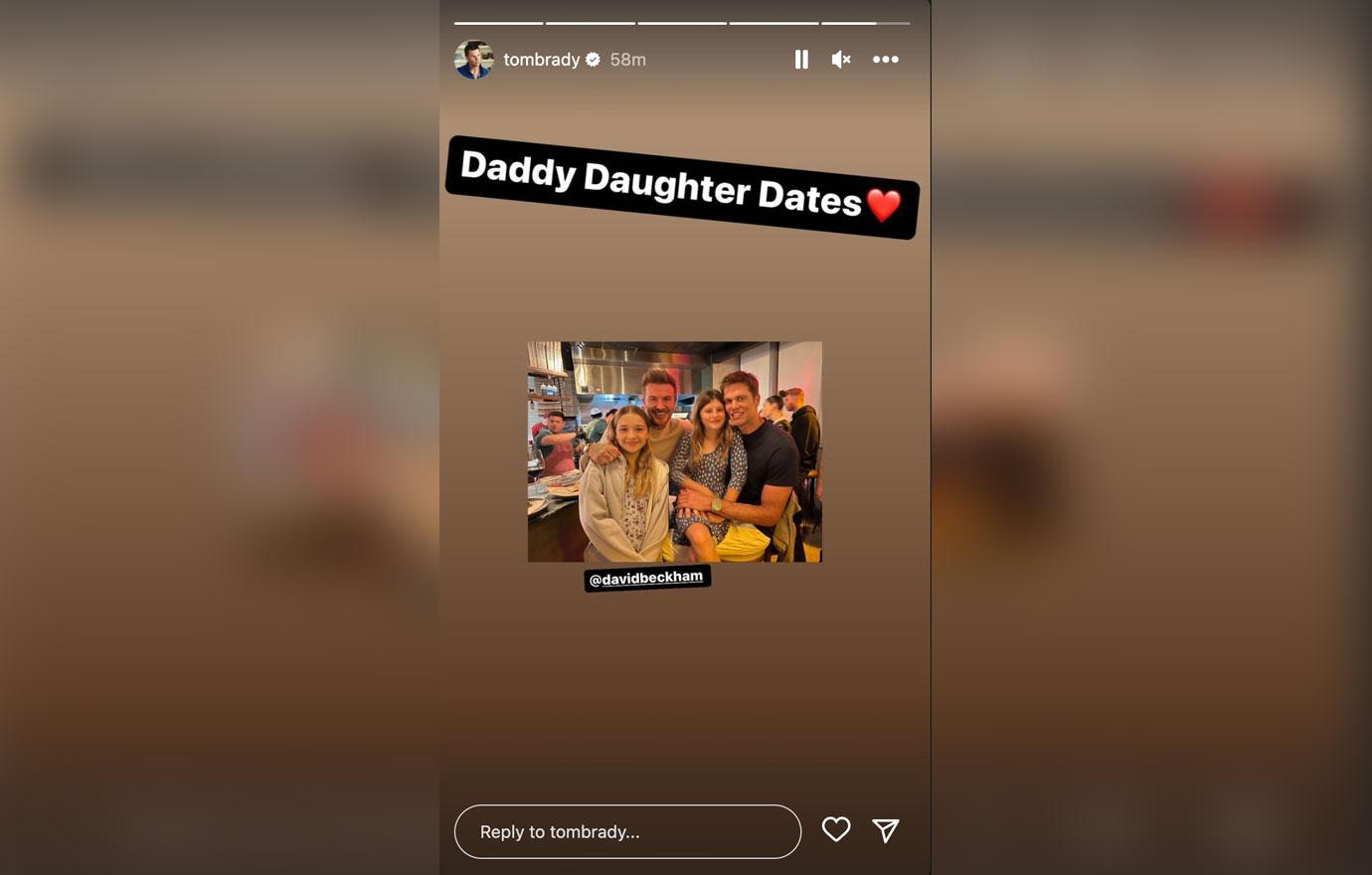 For his part, the retired soccer player also shared some snaps from the night. In one photo, the two men posed alongside Dave Grutman while promoting Miami Slice.
Article continues below advertisement
As OK! previously reported, Brady, who split from ex-wife Gisele Bündchen in 2022, has been spending time with his kids in this new stage of his life.
On Tuesday, January 24, the Tampa Bay Buccaneers quarterback shared some photos of his brood goofing around. Vivian was playing around on the treadmill before she flopped into bed.
"In other news…the cutest roomie in the world x infinity," Brady wrote alongside the video.
Article continues below advertisement
He then shared a snapshot of son Benjamin, 13, on the bed as he played around with his little sister. "And in other news…2 monkeys monkeying around," Brady, who is also father to son Jack, whom he shares with ex Bridget Moynahan, wrote.
During an episode of his "Let's Go!" podcast, Brady revealed the advice he hopes to pass down to his kids.
"I don't want it to go right for my kids all the time," Brady shared. "I told them that this morning. I said, 'I want you guys to fail because I want to see what you're made of if you fail and when you fail.' Life isn't going to be just a smooth ride. So we've got to develop resiliency."
Article continues below advertisement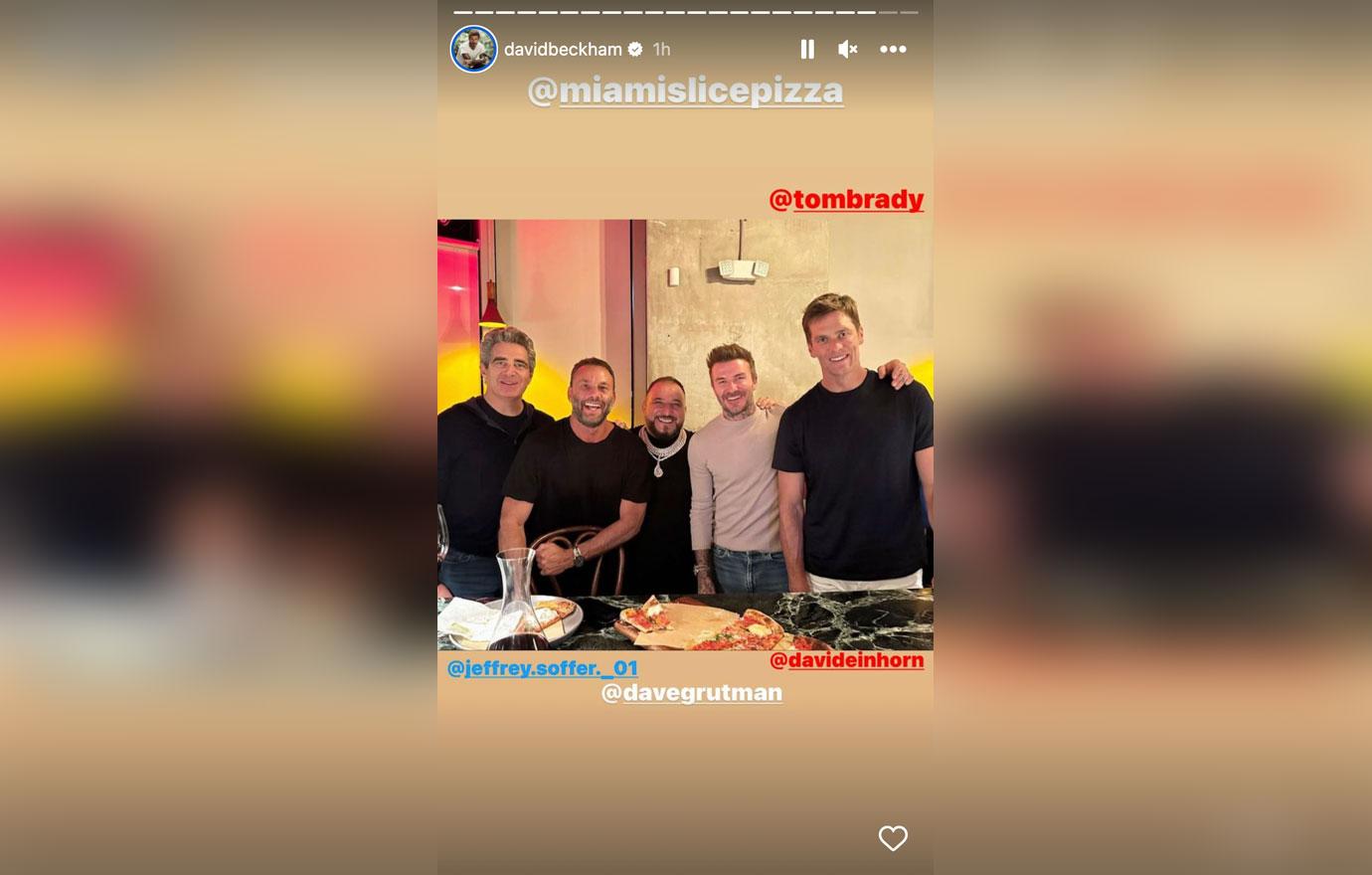 Article continues below advertisement
"I don't care whether you win or lose. Just do your best and you'll be proud. We're all cool with that if you did your best," he added.
After the divorce, Brady seems focused on spending ample amount of time with his kiddos.
"This week has been a lot of decompressing into, alright, what's after a season look like and really just making sure I'm there with my kids and making sure I'm catching up on the things, returning a couple calls and emails, things I probably hadn't done for four or five months," he explained. "So, you know, it's just a different type of mode of life."