NEWS
Tori Spelling Steps Out With Estranged Husband Dean McDermott & Mom Candy Following Public Feuds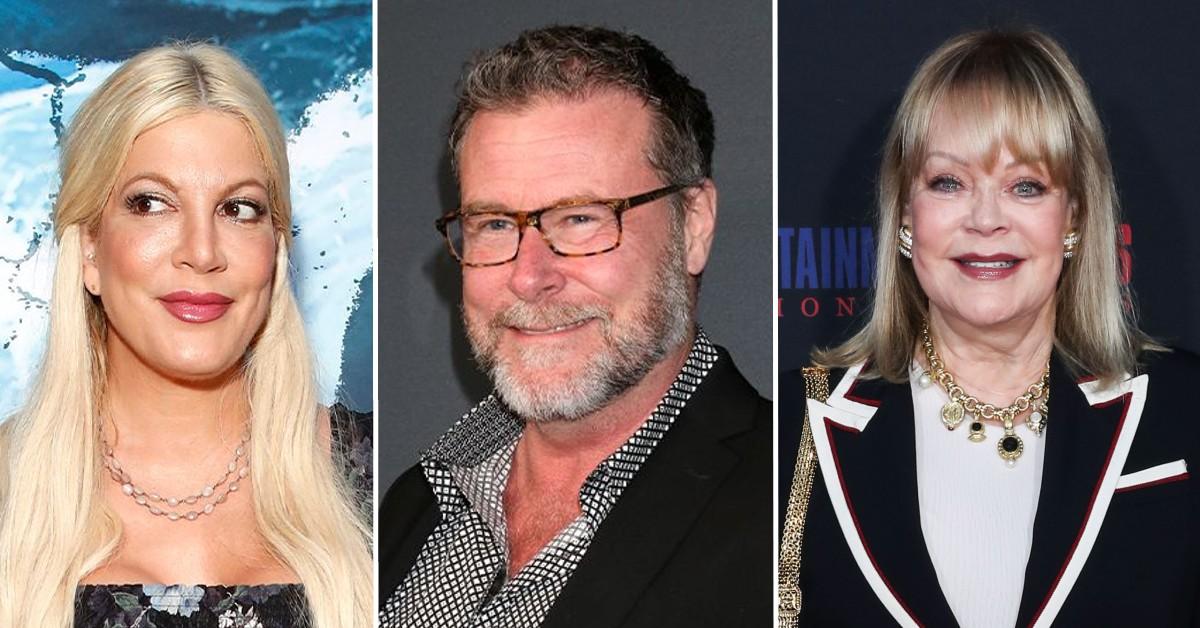 Despite alleged strained relationships and rifts, Tori Spelling stepped out with her mom, Candy Spelling, and husband Dean McDermott.
The mother-daughter duo, who was rumored to be in a years-long feud over Tori's late dad Aaron Spelling's fortune, was seen together for the first time in five years enjoying a beach day out in California. Aside from Dean joining the pair, Million Dollar Listing star Josh Flagg and his boyfriend, Andrew Beyer, also spent the day with the Beverly Hills, 90210 star and her mom in Malibu.
Article continues below advertisement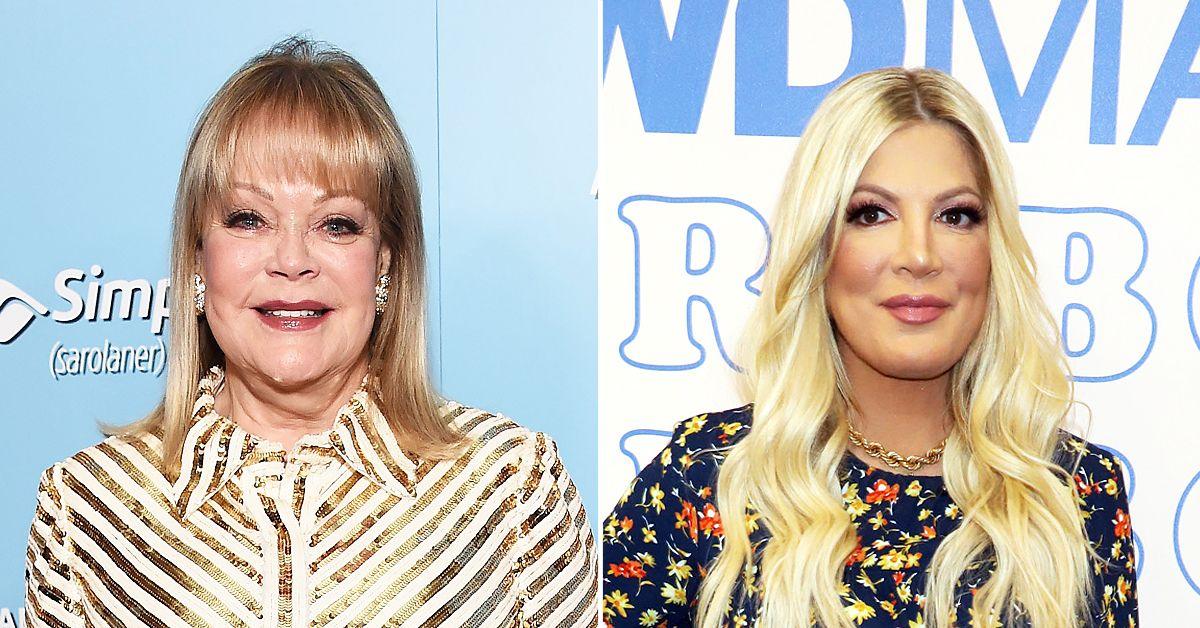 Tori, clad in a beige bikini top and high wasted black pants, walked hand-in-hand with Josh while her estranged husband held hands with his mother-in-law. One of the troubled couple's kiddos also came along on the family-fun day.
DEAN, WHO? TORI SPELLING SHOWS OFF TINY FRAME IN RED-HOT SWIMSUIT
As seen in other photos, Tori sat beside her mom, who was lounging in a beach chair, as the two chatted up a storm, both appearing to be in good spirits. With one of his children on his lap, Dean watched the ladies' interaction unfold.
Article continues below advertisement
Tori and Candy's fall out can be credited to the death of the mother-of-five's father in 2006. Candy was left with her late husband's multi-million dollar fortune with Tori only received a mere $800,000, causing an apparent rift between the two.
Both women have claimed the public didn't know all of the details of their family drama, with Tori insisting back in a 2009 interview with People: "It's not like we're not talking, we just haven't talked."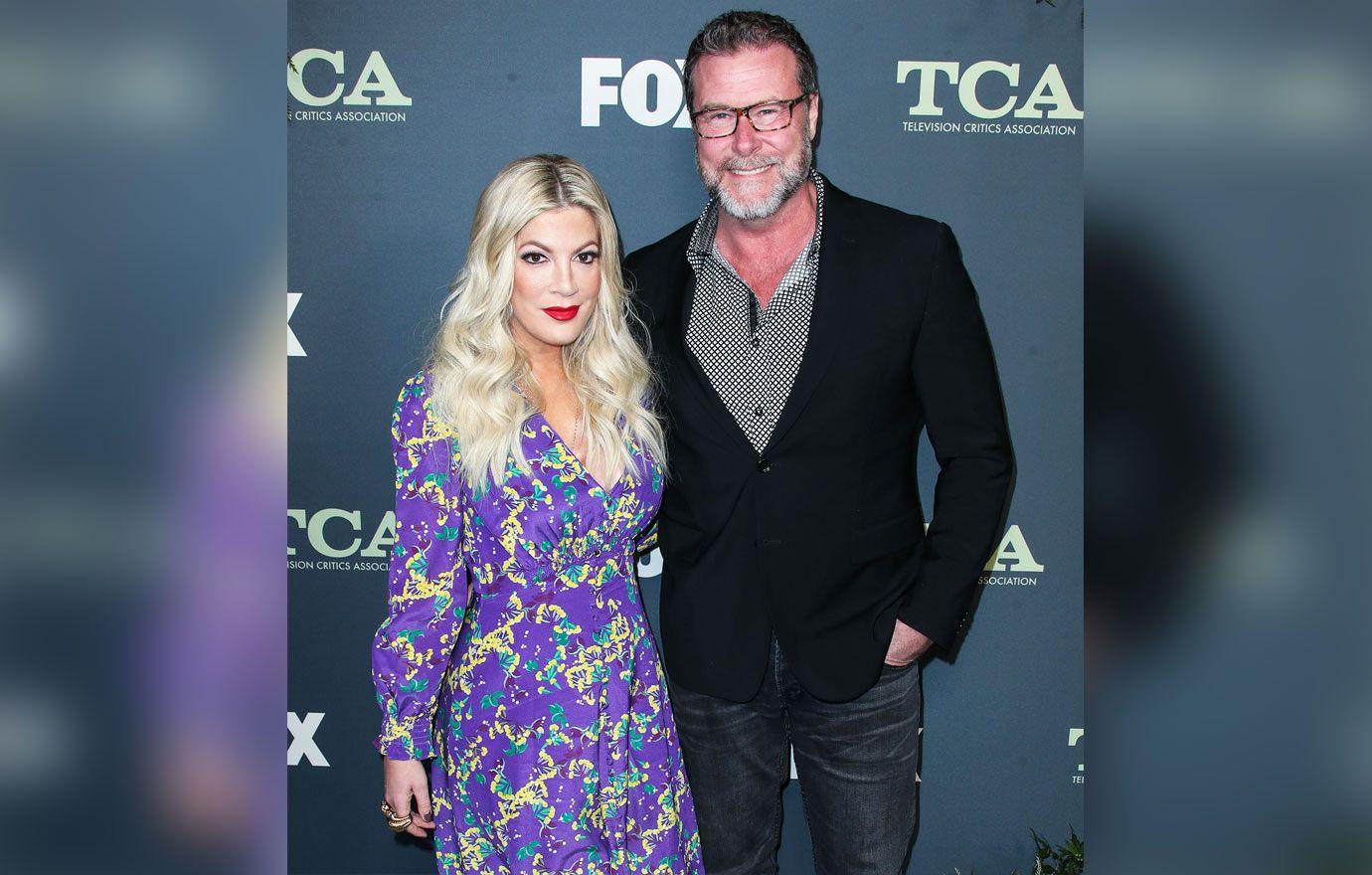 Article continues below advertisement
"There's no feud. We simply never meshed," Tori lamented at the time. "If she would love to see her grandchildren, she should really make an effort to reach out and see them."
In 2014, Candy revealed her relationship with her daughter was "much better," sharing on Oprah Where Are They Now?: "We kind of just had to sweep it aside and go, 'Okay, let's just move forward.' [We're] enjoying each other, sometimes like girlfriends, for the first time."
Article continues below advertisement
"Dean has been working on himself so much in hopes to save his marriage," an insider close to the actor claimed, noting that "he knows where he was falling short in their marriage."
The couple tied the knot in 2006 and hit their first major rough patch in 2013 when Dean had an affair while filming in his home country.
Daily Mail obtained photos of Tori's outing with her family.