HEALTH
Does The U.S. Have Its Own Home-Grown 'Super Virus' Strain Of COVID-19? Dr. Fauci Weighs In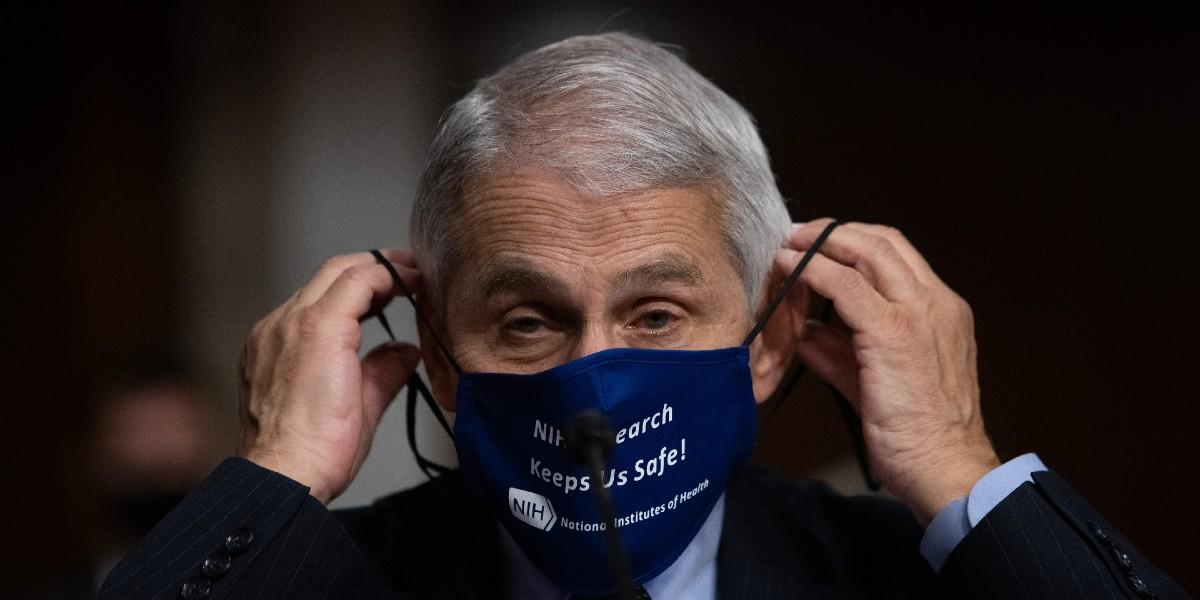 The U.S. Centers for Disease Control and Prevention said on Friday, January 8, that there is no evidence that the country has a home-grown "super-variant" of the novel coronavirus that's causing a current spike in cases, but the nation's top infectious disease expert says there actually could be something of the sort going on.
Dr. Anthony Fauci, director of the National Institute of Allergy and Infectious Diseases, noted on Monday that it's "a possibility...that we have our own mutant that's being more easily transmissible."
He cited the similarities in case spread to the current spike in the U.K.: "If you look at the slope of our curve, which is very steep, it looks a bit like the curve in the U.K."
Article continues below advertisement
The idea of a super-variant was recently floated by the White House coronavirus task force earlier this month, which warned states that this home-grown "aggressive" virus, with an accelerated transmission rate, could be in effect and directly impacting the nation's spike in cases.
However, the CDC countered that: "Based on scientific understanding of viruses, it is highly likely there are many variants evolving simultaneously across the globe," a spokesman for the organization said in a statement to CNN. "Additionally, there is a strong possibility there are variants in the United States; however, it could take weeks or months to identify if there is a single variant of the virus that causes COVID-19 fueling the surge in the United States similar to the surge in the United Kingdom."
MORE ON:
Coronavirus Vaccine
Article continues below advertisement
SOCIAL DISTANCING FOR GOOD: CELEB COUPLES WHO'VE CALLED IT QUITS DURING QUARANTINE
The statement added that researchers and analysts have not yet identified the emergence of a variant specific to the United States, whereas they have in the U.K. and in South Africa. Researchers state that variants of the virus are certainly circulating in the U.S., but there isn't one in particular that has taken over and caused numbers to skyrocket.
Regardless, the White House task force made note of rising spread following the holiday season, and urged a plan of action to get more Americans vaccinated as fast as possible, whatever resources it takes to do so.
The Washington Post was the first to report Fauci's speculations of a "super-variant."