NEWS
'The View' in Disarray as Whoopi Goldberg Walks Off Stage During Heated Miranda Lambert Debate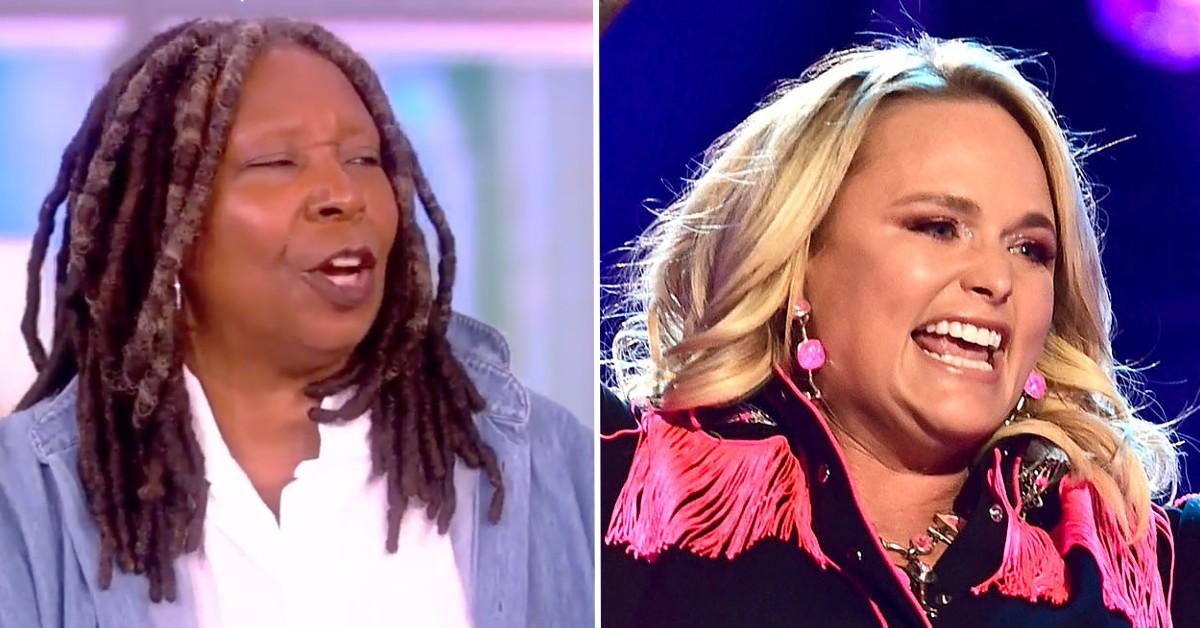 Rather than take a page out of Miranda Lambert's book and stop her show, Whoopi Goldberg decided to walk off stage after getting worked up about The View's Hot Topics of the day.
The View panelists were discussing the recent drama Lambert has found herself in after stopping her Las Vegas performance over the weekend mid-song to scold a group of women taking a selfie when things escalated on set.
Article continues below advertisement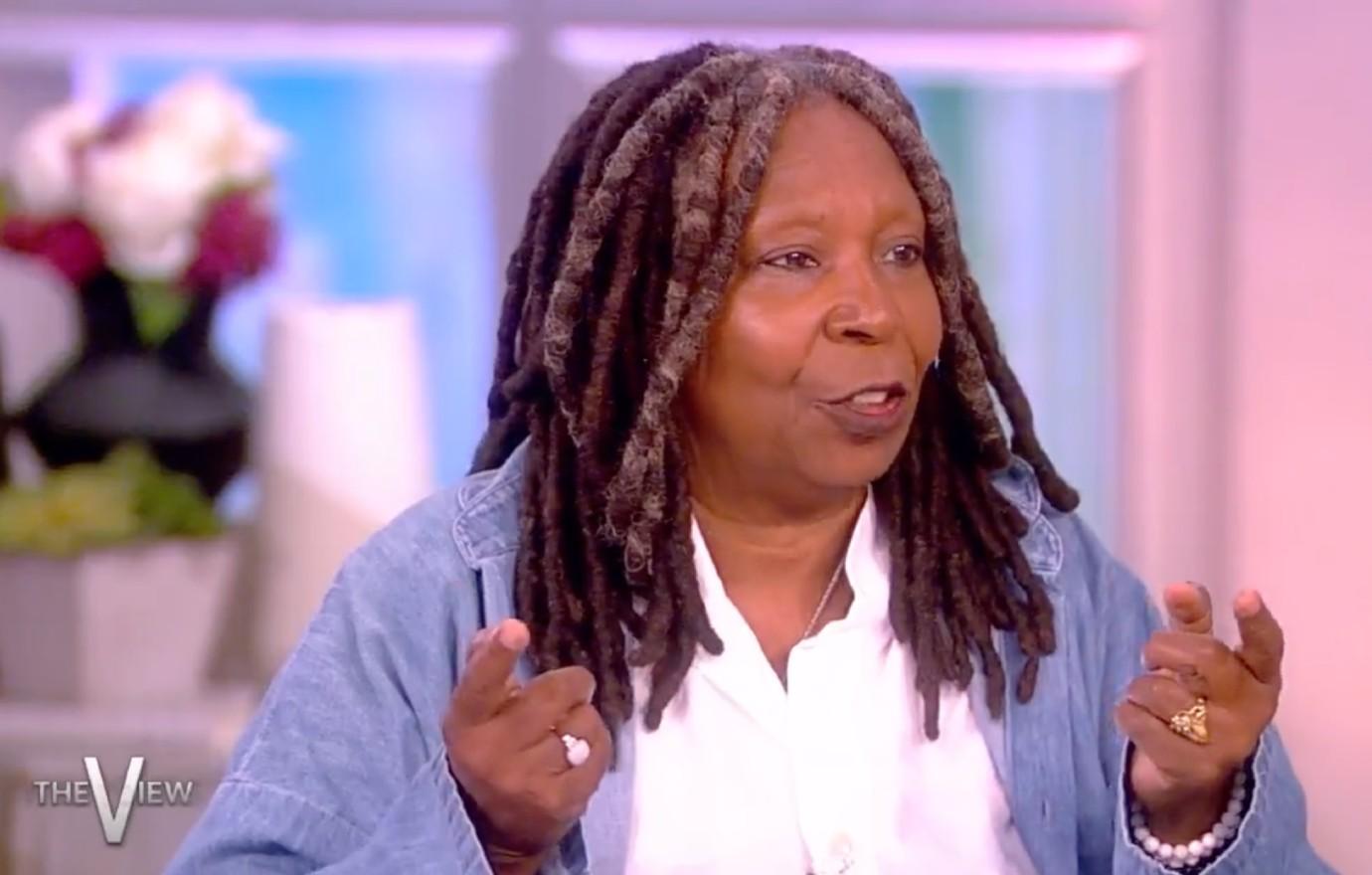 Sharing their opinions on the matter, Sunny Hostin declared she's "going to take as many selfies as I want if I paid $757 for tickets," which prompted the EGOT winner to clap back, saying: "You know what? Stay home."
"If you're going to spend $750 to come to my concert, then give me the respect of watching me while I do my thing, or don't come," Goldberg declared.
Article continues below advertisement
Hostin explained she likes to keep memories from concerts on her phone to rewatch, but Goldberg remained unwavering in her stance, advising her cohost: "Turn on the television, girl."
Having had enough of the topic, Goldberg got up from her panel seat and began walking off stage, saying: "I'm leaving y'all!" She proceeded to make her way to the first row of seats in the studio audience, choosing to sit next to a 91-year-old woman.
Article continues below advertisement
"I want to take a picture with this marvelous woman, who is 91. So, we're going to do a selfie. Just me and you," the 67-year-old said while approaching the audience member. "Will you push that button? We'll be right back."
Though The View cohosts found humor in the situation, no one involved in the weekend altercation was left smiling after Lambert stopped her performance to slam a group of her fans who took a moment to take a selfie.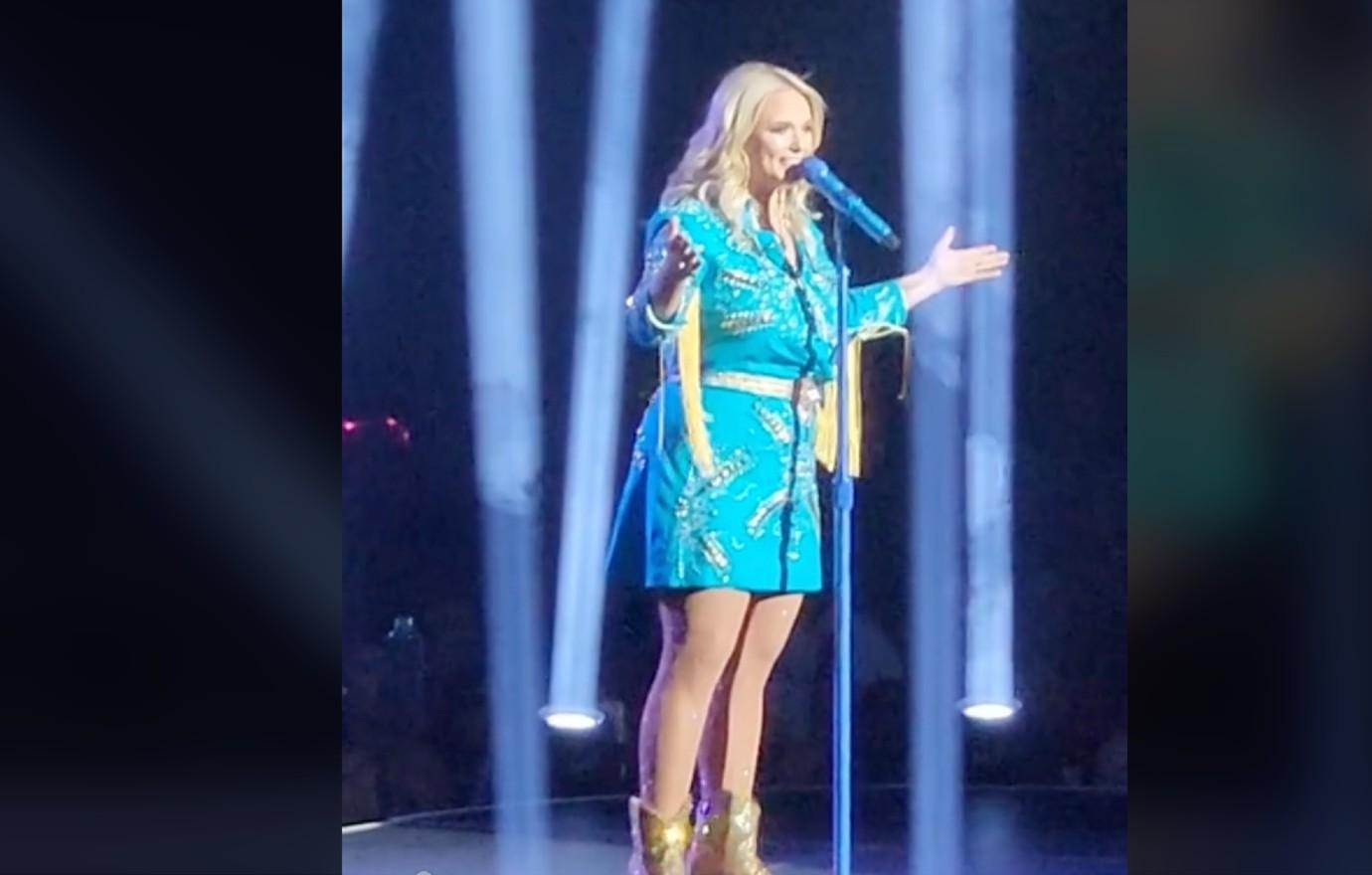 Article continues below advertisement
"These girls are worried about their selfie and not listening to the song. It's pissing me off a little bit," she said into the microphone. "I don't like it. At all. We're here to hear some country music tonight. I'm singing some country d*** music."
Following the aggressive altercation, one of the fans who was on the receiving end of Lambert's wrath admitted she was "appalled" by the country star's behavior.
"It felt like I was back at school with the teacher scolding me for doing something wrong and telling me to sit down back in my place," concertgoer Adela Calin said, explaining, "I feel like she was determined to make us look like we were young, immature and vain" — even though they were all grown women in their 30s and 60s.
Article continues below advertisement
Never miss a story — sign up for the OK! newsletter to stay up-to-date on the best of what OK! has to offer. It's gossip too good to wait for!
Yahoo! reported Goldberg walking off stage.