EXCLUSIVE
Why Winona Ryder Vanished From Hollywood: 'It's Not What People Think,' Says Insider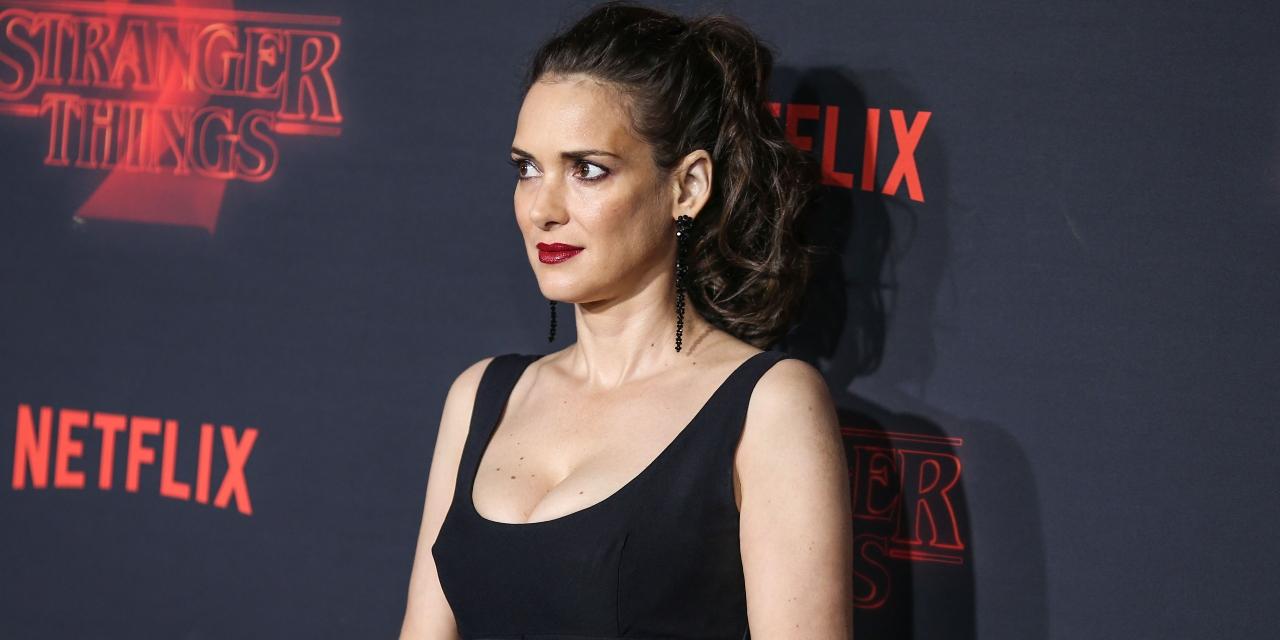 It seemed like Winona Ryder had it all. After her breakout role playing a Goth teen in 1988's cult classic Beetlejuice, the doe-eyed, diminutive 17-year-old racked up a string of hits.
By the time she starred in Edward Scissorhands in 1990 — and started a romance with her heartthrob costar, Johnny Depp — she was Tinseltown's It Girl.
Article continues below advertisement
Then, in 2001, Ryder's world fell apart after she was caught shoplifting, and the disgraced actress disappeared from sight. "It was a classic case of too much, too soon," an insider tells OK! "Winona had been thrust into the spotlight in the worst possible way, and she was a mess.
CELEBS WHO CRASHED INTO REHAB BUT BOUNCED BACK OUT
"But now, 20 years later, she has finally found peace — and she's ready to come back to Hollywood in a big way."
According to the insider, Ryder, 49, had been in an emotional tailspin even before her shocking arrest. The actress was still hurting from her painful, public breakup with Depp, 57, in 1993, after four years together.
"He was her first great love, and she wanted to marry him, but fame drove them apart," shares the insider, explaining that the fragile A-lister started to grapple with depression and anxiety — a topic she candidly addressed in a 1999 interview.
Article continues below advertisement
Sentenced to three years of probation and ordered to undergo psychological and drug counseling, "Winona retreated to San Francisco, and spent years reading, meditating and going to therapy," the insider reveals. "It's not that she was humiliated by what happened. People think she wanted to hide, but the real reason is she needed to work on herself.
"Now Winona's breaking her silence and telling friends it was the right choice. She says quitting Hollywood saved her life."
Article continues below advertisement
"It was really important for me to get out," Ryder reflected years later. "A lot of actors have ups and downs. I think mine were — people might see them as awful — but I learned, and I appreciated the time away."
Through it all, Ryder leaned on a few close Hollywood pals, including her Heathers costar and former fling Christian Slater. "Their romance fizzled, but they've always been there for each other," says the insider. "She supported him through his issues and he was a shoulder to lean on during hers."
But the insider points out the same can't be said for another A-list beau.
Article continues below advertisement
These days, things are looking up for the star. After a well-received turn in 2010's Black Swan, she was cast in 2016 for the Netflix sci-fi series Stranger Things, playing a plucky single mom whose son disappears into another dimension.
"Now that she's broken the ice with a smash TV hit, she's eager to get back to the big screen," the insider says. "She's already getting scripts to read, and it's looking promising."
Article continues below advertisement
Ryder, in fact, recently put her San Francisco home on the market and "is shopping around for an L.A. mansion where she and Mackinlay can begin their lives as Mr. and Mrs.," the insider adds. "The shame of her shoplifting arrest will never completely go away, but Winona is really happy. She's looking forward to what life has in store for her!"