ROYALS
A 'Day-Dreamer's Fantasy': Woman In India Petitions For Prince Harry's Arrest After He Didn't Fulfill Alleged Promise To Marry Her
Talk about a royal ruckus. 
Article continues below advertisement
A woman in India tried to put Prince Harry behind bars after he didn't fulfill his alleged "promise to marry" her — but the court simply wasn't buying it!
Speaking on her own behalf on the case, petitioner Palwinder Singh approached the Punjab and Haryana High Court asking for an arrest warrant against the Duke of Sussex so "no further delay would occur in the marriage," India Today reported.
Article continues below advertisement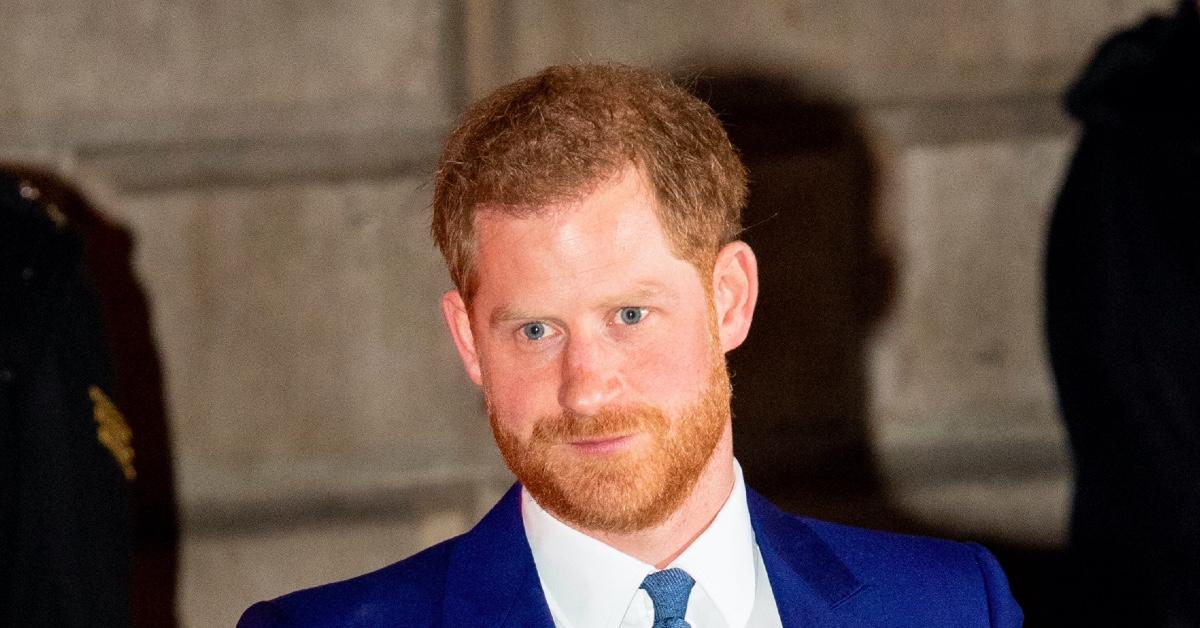 However, the bench headed by Justice Arvind Singh Sangwan said on Tuesday, April 13, that the petition was nothing "but a day-dreamer's fantasy about marrying Prince Harry," adding that Singh fell prey to a fake conversation.
Article continues below advertisement
Singh was reportedly sent e-mails through a forged e-mail ID, with Harry's name attached, promising to marry her. In addition, she told the court she even messaged Prince Charles about her wedding plans with his son. 
Article continues below advertisement
Unfortunately for Singh, the high court immediately shut down any truth behind Harry promising to wed her. "This Court finds no ground to entertain this petition and can only show its sympathy for the petitioner that she has believed such fake conversation to be true," the court concluded, adding that the petition was poorly drafted.
Article continues below advertisement
"It is a well-known fact that fake IDs are created on various social media sites like Facebook, Twitter etc," the court further observed, adding: "There is every possibility that so-called Prince Harry may be sitting in a cyber cafe of a village in Punjab, looking for greener pastures for himself."
Article continues below advertisement
Meanwhile, the red-headed prince, 36, is busy gearing up for the arrival of his second child with wife, Meghan Markle (whom he married on purpose!). The duo — who wed in 2018 — already share son Archie and are planning to welcome baby No. 2 during an at-home birth at their Montecito mansion in California.
The couple moved into their $14.65 million home over the summer after temporarily stepping back from their senior royal duties in March. Since their bombshell step back from royal life last year, Harry and Meghan signed two multi-million-dollar deals with Spotify and Netflix.
And after they officially stepped back from their royal duties in February, the Duke and Duchess of Sussex sat down with Oprah Winfrey for a bombshell 90-minute tell-all to reveal their side of life as royals and the hardships they faced.