PHOTOS
Reza Farahan Alludes To Friendships Breaking Down On Season 8 Of 'Shahs Of Susnet' In New Instagram Post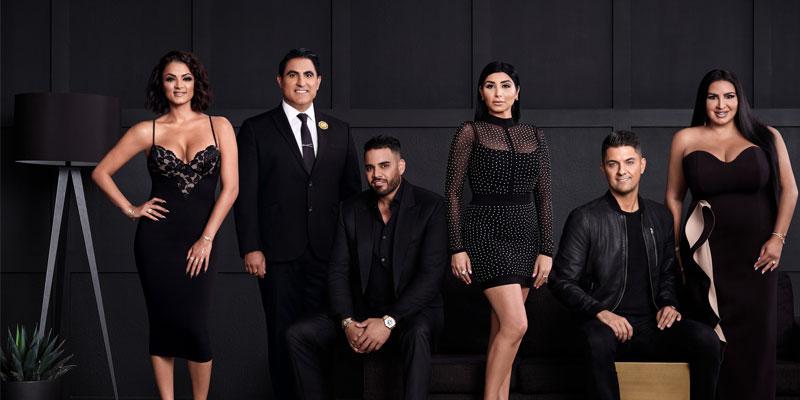 Shahs of Sunset just can't come back to Bravo fast enough! Ever since the trailer dropped for season eight earlier this month, the cast has been nonstop sharing behind-the-scenes footage from upcoming episodes. The stars have also been hinting at the crazy amounts of drama the season promises to bring. Star Reza Farahan insinuated in a new Instagram post that friendships on the show are going south and he has the receipts to prove it!
Article continues below advertisement
Alongside a snapshot of himself sitting in the confessional chair in season eight, Reza, 46, teased a lot of new drama in his caption. "OH Really??? The face you make when you're in the confessional chair and they're asking you crazy questions. They don't know you have ALL the receipts,' the Los Angeles native began his lengthy post.
"The season starts out and she's like Shaggy singing "It Wasn't Me", but thanks to @gg_golnesa and @_destineyrose_ it ends with her singing: "Oops!... I did it Again". YOU SURE DID BRITNEY! That was you, you did that! ?," he continued, referencing his feud with former best friend and costar Mercedes "MJ" Javid.
Article continues below advertisement
Mercedes, 47, and Reza's drama started when he apparently refused to visit MJ in the hospital after the birth of her son Shams and MJ's husband Tommy Feight allegedly vandalizing Reza's home in May 2019.
Article continues below advertisement
Costar Mike Shouhed has also been in a fight with Reza since the latter sued the 41-year-old for using his name on a T-shirt. Mike commented on Reza's post with a simple tea emoji, alluding to Reza "spilling the tea." Reza replied to Mike and wrote, "@mikeshouhed just a sip Mikey joon, don't want to give the season away! I'm a @bravotv JUNKIE, I honestly think it's going to be the best season of ANY show on Bravo...EVER????????????!"
However, a fan then commented, "Its so sad to see a real friendship break this way... shahs was different. Its real and you all had a history. Its sad things had to end this way." Reza responded and said, "You're so right! Hopefully it's a bump in the road and not the end. I pray on it nightly and I'm optimistic for the future!??❤️."
Article continues below advertisement
Season eight of Shahs of Sunset premieres on February 9 at 9 p.m. ET on Bravo! The season promises to be dramatic and will show friendships between the Shahs being tested and broken down.
Are you looking forward to the new season? Sound off in the comments below!