PHOTOS
Who Is Maria Bakalova? 5 Fast Facts About The Actress Who Plays Borat's Daughter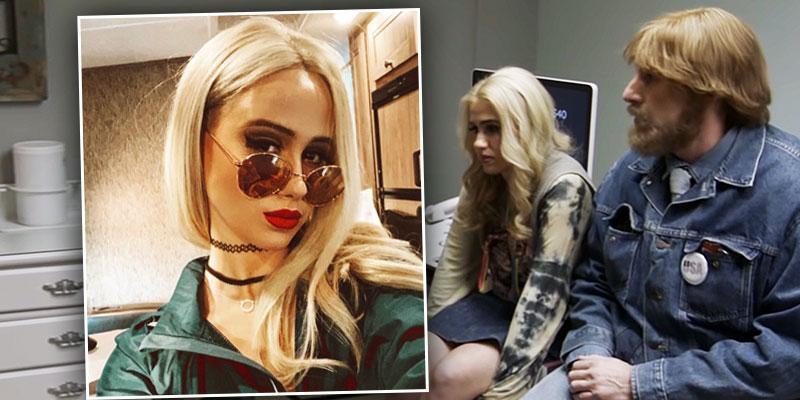 Article continues below advertisement
Borat 2 made headlines recently when a clip showed former New York Mayor, Rudy Giuliani caught in a promiscuous situation with his hands down his pants.
Tutar — played by Bakalova — staged an interview for a fake conservative news program with the former mayor. Afterward, she suggested having a drink in a hotel room, which was rigged with cameras. The two hung out, and he can be seen lying on his back and reaching his hands into his pants. Sacha Baron Cohen reprised his role as Borat and runs in and interrupts the pair screaming, "She's 15. She's too old for you."
Few people are able to match Cohen's wit and humor on screen, but Bakalova managed to steal the show as Borat's sidekick in the sequel to the hit 2006 mockumentary, Borat: Cultural Learnings of America for Make Benefit Glorious Nation of Kazakhstan.
So who is the 24-year-old actress destined for superstardom? OK! gives you 5 fast facts about Maria Bakalova.
She Is A Bulgarian Actress
Bakalova has appeared in several hit Bulgarian movies and TV shows, including the 2018 film 'Transgression,' where she played a young woman entangled in a relationship with an aging musician.
Article continues below advertisement
She Is A Newcomer To Hollywood
'Borat 2' is Bakalova's first American film credit. She is credited in the film directly below Sacha Baron Cohen.
Article continues below advertisement
She Has A Degree In Acting
Bakalova studied at the National School of Arts in Burgas where she majored in acting for drama theatre.
Article continues below advertisement
She's Not Afraid To Get Political
The blonde beauty posted on her Instagram a photo of Bulgaria Protest Day in 2020, with the caption "#ImWithYou."
Article continues below advertisement
She Recently Relocated To Los Angeles
After her breakout role in 'Borat 2,' Bakalova is ready to take America by storm. The actress recently relocated to Los Angeles and has posted several photos to social media of her in the City of Angels.