REALITY TV
Maci's Ex Ryan Edwards is Single Again And More Teen Mom News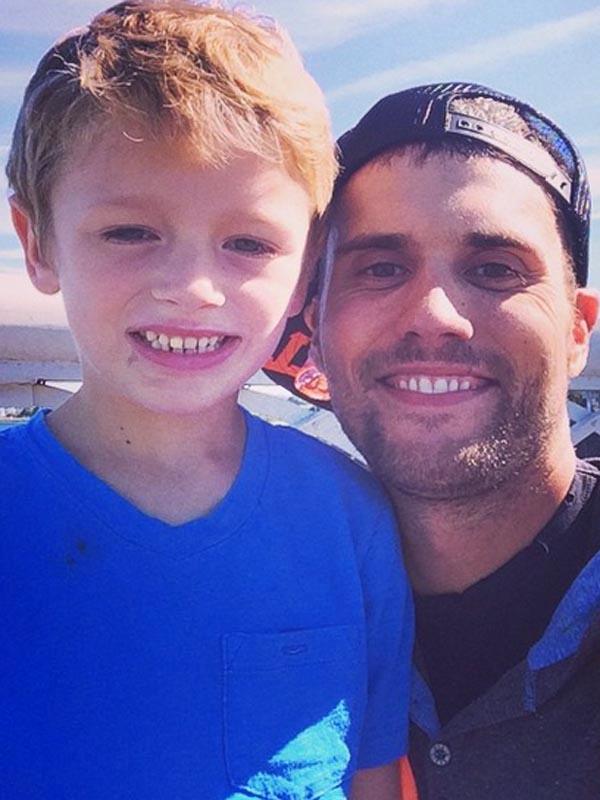 Another Monday, another week full of Teen Mom news. This edition has lots of relationship scoop as it pertains to Amber Portwood, Chelsea Houska, Ryan Edwards, and of course, Leah and Jeremy Calvert. Read on for deets!
PHOTOS: 5 Things To Know About Catelynn and Tyler's Visit With Carly
Ryan Edwards is a single man! Things seemed to be going well with Ryan and his GF, Shelby Woods, but according to All The Teen Moms, the two are no longer together. Ryan tweeted out that he's "single," and even deleted all pics of Shelby on his Instagram page! Which begs us to ask the question...any takers?!
Article continues below advertisement
And if you're wondering if we'll get to see Ryan's breakup in full swing on the new season of Teen Mom, the answer is...maybe. The cast has been filming since about March, but Gary Shirley confirmed that they're still filming. Looks like it's going to be a long, dramatic season, people!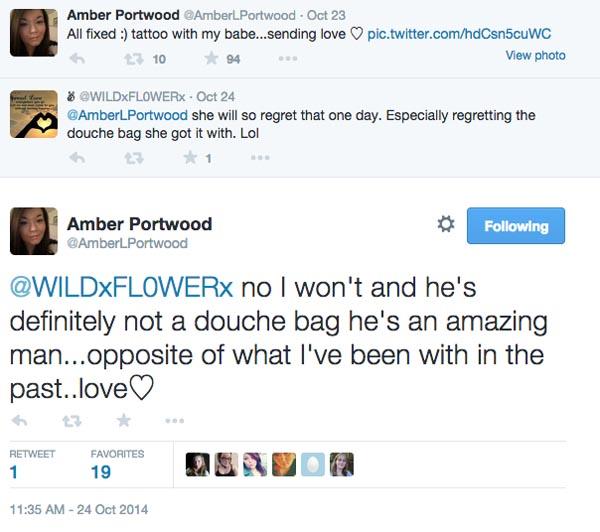 PHOTOS: Ranking the Teen Mom Baby Daddies from Best to Worst
And in terms of other things that we're DYING to see on the new season of Teen Mom, Catelynn Lowell's pregnancy is definitely number one. Especially after seeing this new pic Cate posted of Tyler rubbing her baby bump! Aw!
https://instagram.com/p/u7Ga4vP9tv/?modal=true
Also, Cate shared a photo of a gift given to them by Carly's adoptive parents, Brandon and Teresa—a doll and two onesies wore by Carly when she was a baby for their new daughter to have one she's born. BRB, BAWLING OUR EYES OUT RIGHT NOW.
Article continues below advertisement
https://instagram.com/p/u4WUNjP9rH/?modal=true
PHOTOS: Amazing Pics of the Teen Moms' Tattoos
BTW, Catelynn and Kailyn Lowry are teaming up again for yet another good cause. Best. Teen moms. Ever! All the deets of their partnership are in this Instagram photo posted by Kail:
https://instagram.com/p/u81Yd5DbX1/?modal=true
In other "aw' news, Chelsea Houska and her boyfriend are just the cutest. They didn't have a couples-themed Halloween costume, but they did party together on October 31st and that's really all that matters. We are in love with these two.
Article continues below advertisement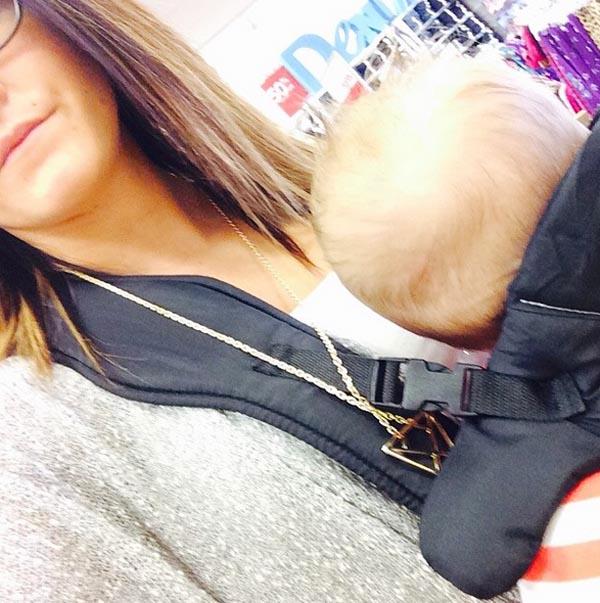 And you didn't think we'd forget to mention the latest in the Jeremy/Leah Calvert cheating scandal, did ya? Nope. Apparently now Leah's grandma is stepping in to defend Leah. It's hard to understand exactly what she said in this poorly-written Facebook post, but clearly Grams is Team Leah.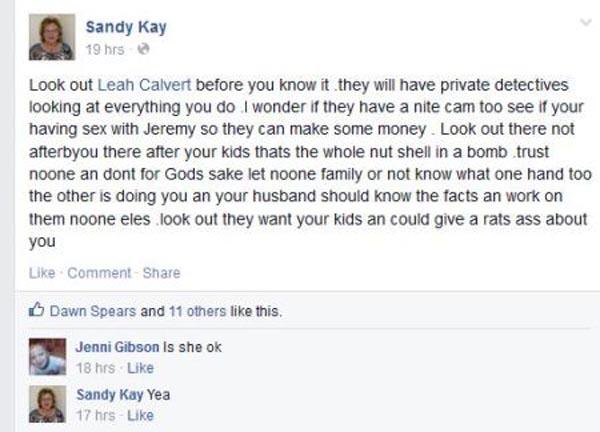 And apparently Corey Simms is somehow involved in the cheating scandal, too. The Ashley reports that it was Corey who called Jeremy to tell him that Leah cheated. Jeremy had heard the rumors, but Corey confirmed them to be true. Corey clearly knows what it feels like (if Leah did in fact cheat), so maybe Jeremy is leaning on Corey for support right now? Wouldn't that be quite the turn of events.