Archive
Amber Portwood Has a New Mystery Boyfriend And More Teen Mom News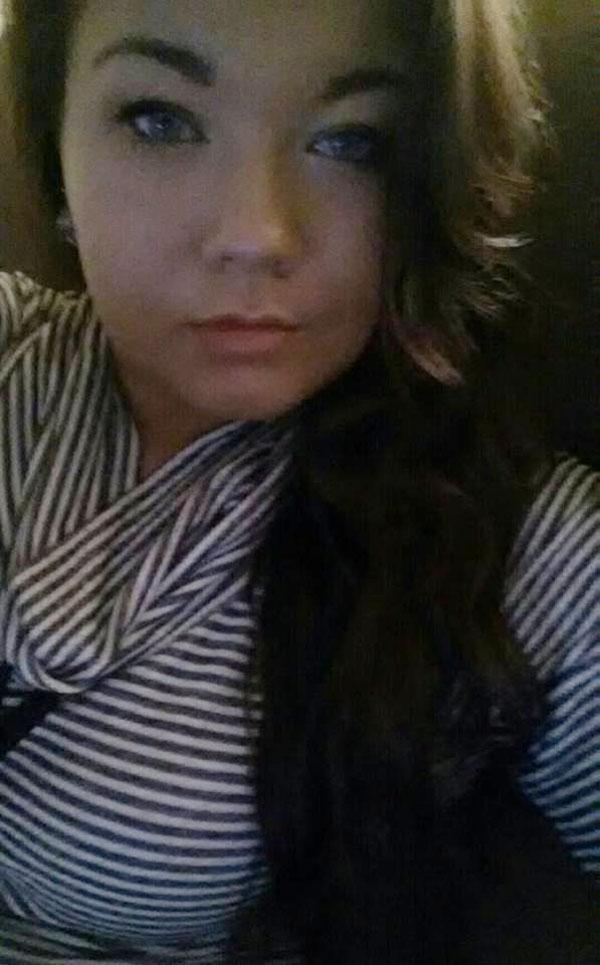 Article continues below advertisement
OK! News: New Scoop on Teen Mom 2 Season 6
Meanwhile, Jenelle and her ex-husband, Courtland Rogers, had their first public altercation in a long time on Twitter. One fan said that Jenelle's sexy Instagram pics were to make Courtland's current GF jealous, to which Jenelle threw some serious shade. And leave it to Courtland to respond to her comment! Here's the entire conversation: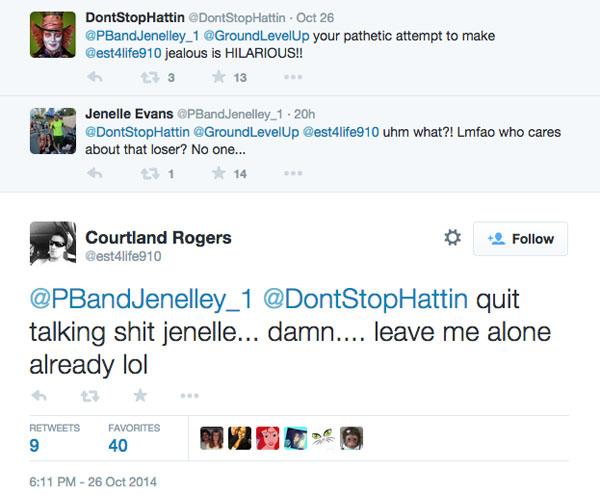 Kailyn Lowry took a trip this weekend without her boys. She traveled to LA—seemingly for her Scentsy business—and seemed to have quite the good time, partying with other MTV stars, sipping Mimosas, and chilling with her gal pals. Every mama needs a little alone time sometimes. We're glad that Kail finally got hers!
https://instagram.com/p/ui9JzLjbbf/?modal=true
Speaking of partying, Farrah Abraham has already started her Halloween celebrations. She appeared at (aka got paid to attend) a costume party in Austin, and Farrah's costume was literally just a bra, undies, and a mask. Though we guess when you're a porn star you take the slutty costume thing to the next level. A leotard just won't cut it, you know?
Article continues below advertisement
PHOTOS: See All The Teen Moms' Tattoos
Chelsea Houska's new boyfriend, Cole, has seemingly been nothing but a positive influence on her life thus far, but now we might have a bone to pick with Chelsea's dad, Randy! In an Instagram video Chels posted, Rand teaches her how to shoot a very large gun. That's what people do down in South Dakota, we guess? Anyway...
https://instagram.com/p/ugQdvfna_l/?modal=true
Have you seen Ryan Edwards lately? Because Bentley's daddy is sporting some gray hairs! Ryan shared this photo on Instagram of his salt-and-pepper colored hair, saying "O snap Shelby I have gray hair." Whatever. We're sure Shelby finds those little grays endearing.
https://instagram.com/p/uomZ_xIAmx/?modal=true
Article continues below advertisement
And speaking of getting older, Maci Bookout (and her boyfriend, Taylor Kinney), celebrated Bentley's sixth birthday yesterday! The little guy enjoyed a Teenage Mutant Ninja Turtles-themed birthday party to celebrate his monumental sixth year of life. He gets better-looking with age just like his dad, right, ladies?!
https://instagram.com/p/uoicOfQh2u/?modal=true
And if you're wondering if there have been any updates in the Leah Messer/Jeremy Calvert cheating scandal, the answer is unfortunately no. Neither party has tweeted anything about the rumors since last week, but we promise you we'll keep you posted.