VIDEOS
OK! Exclusive: Watch A Promo For The Vh1 Premiere Of The Backstreet Boys' Super Personal Documentary, Show 'Em What You're Made Of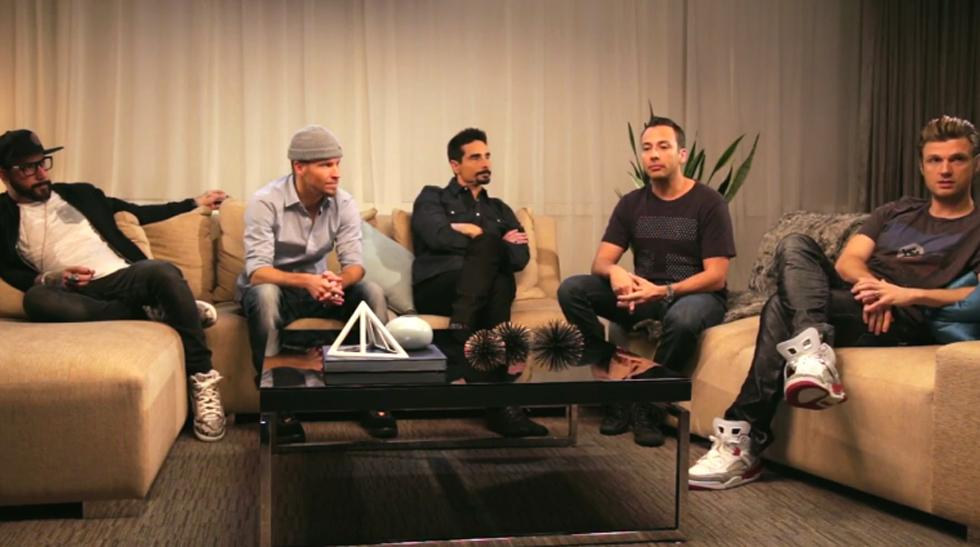 With the exception of I Heart Nick Carter, the reality show that aired last year on Vh1 that followed Nick Carter's life with his new wife, Lauren Kitt, Backstreet Boys fans haven't gotten to see much of the guys' personal lives, like, ever. But that's all going to change this weekend when the same network debuts the band's documentary, Backstreet Boys; Show 'Em What You're Made Of, which is a mix of footage from their most recent tour and fun behind-the-scenes stuff.
Article continues below advertisement
Plus, the movie will also feature tons of old-school Backstreet Boys footage from the 90's, so perhaps this is all you need to finally mend your broken heart over another certain boy band's breakup last week...
Watch the exclusive promo clip above, and be sure to tune into the network television premiere of Backstreet Boys: Show 'Em What You're Made Of this Friday, April 3 at 9pm on VH1. And PS: Tweet your questions at #BackstageWithBSB for a chance for the guys to answer it before the big premiere!