VIDEOS
Late Night Booty Call: Now That's A Group of Sharp Lookin' Men!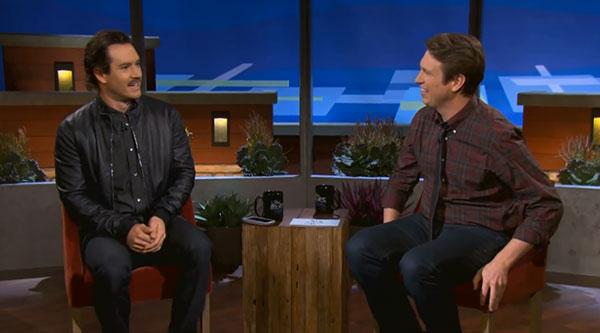 Your eyes are in for a treat this week ladies. While there's always a nice selection of gentlemen in Late Night Booty Call, this week's are on another level. Some of the finest male specimens stopped by the late night shows and we're hooking up with them all right here. Let's jump in, shall we?
We have to start with Mark-Paul Gosselaar on The Pete Holmes Show because it was basically the best Zack Morris interview I've ever seen.
Article continues below advertisement
Article continues below advertisement
MORE ON:
Jimmy Kimmel Live
Article continues below advertisement
Scott's Scandal co-star Columbus Short chatted with Conan and I need everyone to watch this clip please and let me know if it also straight up blew their minds. Just when you think you knew everything about the Mighty Morphin Power Rangers, Columbus Short comes in and changes my whole world around.
Photos: See all of Taylor Swift's sparkly gold dresses right here
Clearly it was a strong week on Conan, but just in case everyone in your Facebook timeline hasn't shared this clip with you yet, it is a complete must-watch. Conan plus Kevin Hart plus Ice Cube equals major laughs.
What was your favorite late night appearance of the week? Tell us in the comments below or on Twitter @OKMagazine.