EXCLUSIVE
Drew Barrymore's Talk Show 'Cannot Survive,' Jimmy Fallon Trying To Save Her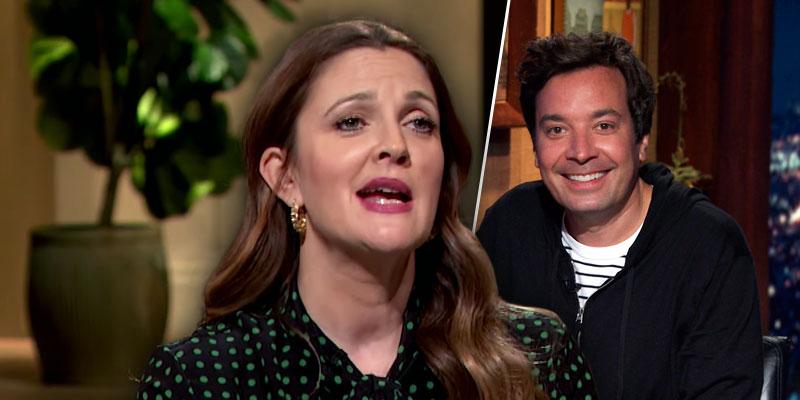 Article continues below advertisement
TALK SHOW TRAINWRECKS! 25 CELEBS WHO TANKED AS HOSTS
"Drew's show cannot survive with these numbers. There is panic around the set, trying desperately to think of gimmicks and plans to get those numbers up. Drew has been calling all her celebrity friends begging them to come on the show and help her out, but surprisingly, it is Jimmy Fallon that might come through," a source exclusively tells OK!.
"Drew's producing partner is Nancy Juvonen — Fallon's wife — which explains why Drew's show is getting lots of promotion on Saturday Night Live. Jimmy is still close with his old friends at SNL and shares executive producer Lorne Michaels with his own show. But at this point it is going to take a lot more than SNL cast member Chloe Fineman doing a parody to keep Drew alive," the insider explains.
MASK MANIA! COMPARE THESE 15 CELEBRITY FACE MASKS
"Drew totally understands, but you can't blame her for asking," the insider added. "Drew also plans to have all of her behind-the-scenes staff appear on the show. She wants to create a TV family and have her audience get to know her entire team, whether her team likes it or not."