NEWS
Caitlyn Jenner Says More Than Gender Identity Caused Her Divorce With Kris Jenner: 'So Many Other Bigger Issues'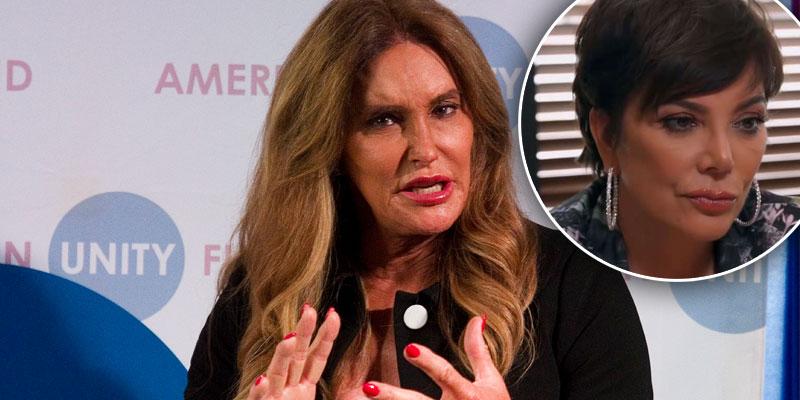 There was more to the split between Kris and Caitlyn Jenner than the former Olympian's challenges in self-discovery journey.
The 70-year-old reality star spoke about her divorce with the 56-year-old Kardashian matriarch on the Sept. 3 episode of the 'Literally!' podcast by Rob Lowe.
Caitlyn (former Bruce Jenner) recalled how she and her then wife decided to go separate directions after 23 years for a number of reasons.
Article continues below advertisement
"You know, we just, you know, it was calm," she explained.
The pair was divorced in 2014 and have managed to remain on good terms, so much so, that Kris even helped Caitlyn move to Malibu after their split.
"She even found the place, she decorated the place, she did everything in Malibu," Caitlyn revealed. "And she said, 'I want you to feel comfortable.' And that was it, you know?"
The father-of-six went on to talk about her early days of struggle, admitting that she was never quite comfortable with her gender identity as a child. She said transgender "wasn't even a word" while growing up in the 50s and 60s, and but she would find ways to distract herself from "those feelings."
Article continues below advertisement
"Those years, I was not a good parent," Caitlyn admitted. "I had four kids. I was too busy struggling with my own issues and my own self. I very much regret that I wasn't there more for my young kids."
The longtime Republican also shared how step-daughter Kim Kardashian reacted when she revealed her new moniker.
"She goes, 'Oh, my God. What do I call you?' I said, 'Well, my name is Caitlyn.' And she goes, 'Good, you stayed with the K's,'" Caitlyn recalled in the podcast. "I went, 'No, I'm going with a C.' Yes, I had to break it to her easily. I said, 'There's got to be a little separation between church and state.'"