NEWS
OK! Exclusive: Kevin Connolly Reveals His "Ritual" For Watching Himself on TV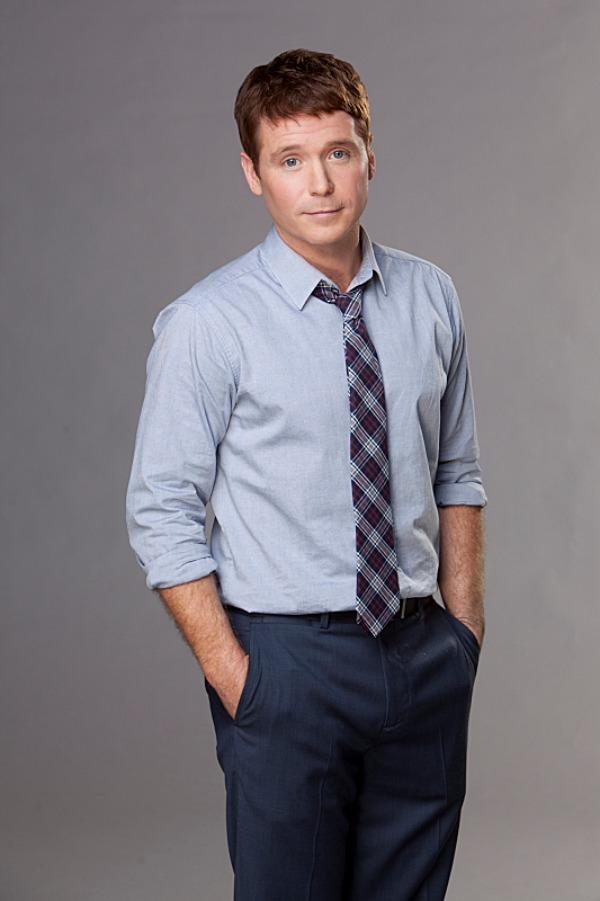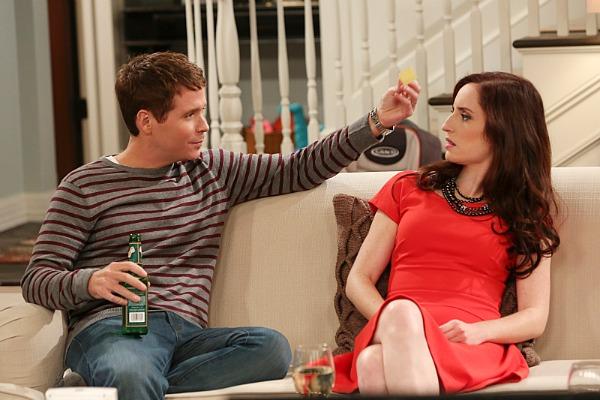 While he's best known for playing E (AKA Eric Murphy) on Entourage, Kevin Connolly returns to TV in CBS's new sitcom Friends With Better Lives which premieres Monday after the huge How I Met Your Mother finale. Connolly is part of an ensemble cast that reads more like a group that could be hanging out at LA hotspot Chateau Marmont on a random weeknight, including James Van Der Beek, Brooklyn Decker and Zoe Lister-Jones. Kevin plays Bobby, happily married to Andi (played by Majandra Delfino) who is pregnant with their second child, while the rest of their friends are in various stages of relationships good, bad and of course, dysfunctional. We caught up with Kevin while he's currently working on the Entourage movie. He clears the air about some rumored guest stars the film, how his girlfriend initiated their relationship with a Facebook poke and his "ritual" for watching himself on TV.
Article continues below advertisement
PHOTOS: The best inside jokes from How I Met Your Mother
OKMagazine.com: This is a great cast! Did you guys become fast friends and how did you bond? 
Kevin Connolly: Oh yeah, absolutely. James Van Der Beek and I go way back. We were in the movie Angus together in 1994 or 1995 so I've known him for a million years. And Rick Donald who's from Australia, this is his first run in LA and we all took him under our wing and it's been great, we've had a great time.
OKMagazine.com:  I'm sure you've seen each other in previous projects and have mutual friends, was there anything you were excited to ask any of them about and vice versa as far as other things you've all been in?
KC: Well it's funny because Hollywood is such a small place that everyone really is less than 6 degrees of separation. It's sort of like everybody is always a friend of a friend away, especially with a group of actors that have been working as long as this cast has. So yeah, of course there's always exchanging stories of experiences, because combined we've got about 100 years of experience in this business so lots of stories to change hands.
Article continues below advertisement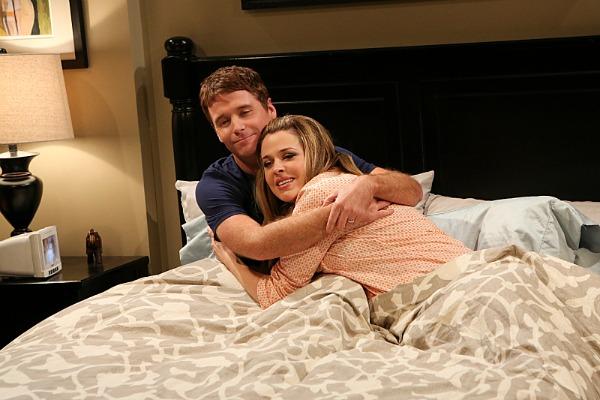 OKMagazine.com: On the show you are part of the married couple and E always had a relationship on Entourage, do you like playing the relationship guy?
KC: Well, they're very different in the sense that this is the first true adult character that I've played. Even though I was of an adult age on Entourage, we did very non-adult things. But this is the first time I've ever been married and had kids and my own house in any role. So for me that's been the most interesting part of the character of Bobby on Friends With Better Lives, is being a real adult.
OKMagazine.com: Is Bobby the character you relate to the most or do you identify more with another character on the show?
KC: When I read the script, the character that seemed the most obvious for me to play was Bobby, he was for sure the most relatable to me. James' character Will is not who I was in my single days, so I related most to Bobby.
WATCH: Ashanti reveals behind-the-scenes secrets of John Tucker Must Die
Article continues below advertisement
OKMagazine.com: This cast does a great job Tweeting and Instagramming from the set, is technology addressed a lot within the show as well? 
KC: Well two things about that: it's amazing how much social media has changed everything just in terms of being an actor on the show, in terms of the way the show is promoted and your responsibilities in promoting the show. It wasn't like that 10 years ago when Entourage started, you know? Social media has changed the landscape so much, it's kind of frightening really. And on the show, of course we address that and do an online dating episode and address that whole thing because it's what's happening today.
OKMagazine.com: What would you have been Instagramming from the set of Entourage? 
KC: From a promotional stand point, now it's all about Tweeting leading up to the show and Instagraming on set and it just wasn't there before. We're shooting the Entourage movie right now and it's so funny how social media is such a part of the production end of it, like Instagraming from the set and people are able to follow along with this part of the process.
Article continues below advertisement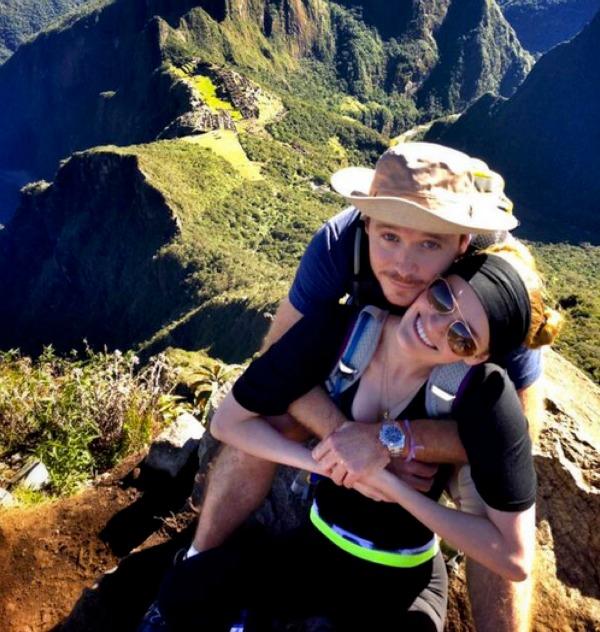 OKMagazine.com: Your girlfriend Lydia Hearst recently said you guys met via Facebook! Have you experienced that whole online dating world?
KC: Well that was kind of a fluke. We were friends on Facebook and I didn't think anything of it. Just because you're friends with somebody on Facebook doesn't mean anything. But then she poked me which I think is kind of funny. She poked me and I thought, "Ok maybe I should take it from here" (laughs).
OKMagazine.com: That was the right move! On the show, your character is in the stable relationship and all your friends around you are in different stages of relationships. How do you keep your relationship in check without letting outsiders influence it too much? 
KC: Dana Klein, who is the creator and our head writer, said that the idea for the show first idea sprung into her head from looking at Facebook and feeling like everybody had a better life than her. The single friends are on cool vacations and then when you're single and you look at the married people in the family photos, you start looking around and feeling like, "Am I on the right side of the fence, is the grass greener than it is over here?"
Article continues below advertisement
OKMagazine.com: What are the things that you see on social media that make you think a friend has a better life?
KC: I'm not married and I don't have any kids so sometimes I envy that end of things when I see a family vacation or people at the beach with their kids or at sporting events with their kids, you wonder is that a part of your life that you want to go into. So to me that's the part of social media where I think, "Maybe it's time for me to settle down and have a couple kids" (laughs).
OKMagazine.com: And on the flip side of that, when do you get the most texts or likes from friends who are thinking you have the better life?
KC: I think that for sure happens, I'll post things from my vacation or whatever it is that I'm doing out here in LA and I'll have buddies from high school and people kind of say, "Oh wow that must be great" and this and that. So social media really does make you question whether you're on the right side.
Article continues below advertisement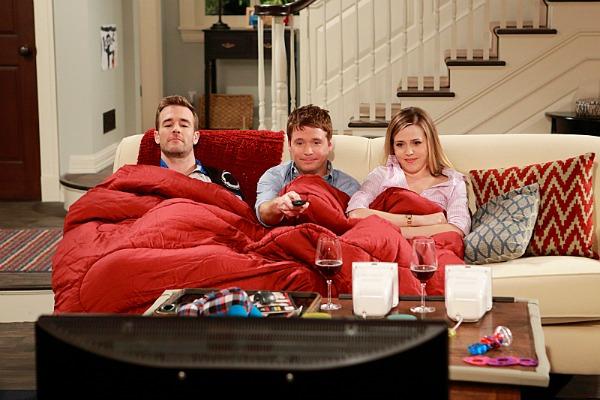 OKMagazine.com: Do you have any fun plans to watch the first episode together as a group?
KC: I'm actually working on that day, that will be the last week of the Entourage move so I'll be on set. I'm also pretty superstitious about those things. So I like to watch it by myself at the TV and kind of have my own ritual. I look way too far into those things, unfortunately I'm not somebody who can go watch it with a group of people. So I'll probably be here with my girlfriend pacing around the room (laughs).
OKMagazine.com: Yes! It's important to watch intense shows like Breaking Bad alone so that you can absorb what's happening.
KC: Right, that's how I am with like The Walking Dead or Homeland. I don't want to go watch it with a group of people! I want to watch it by myself, in my house in the privacy of my own home so I can focus and rewind and go back if I miss something. So yeah, I'll be here.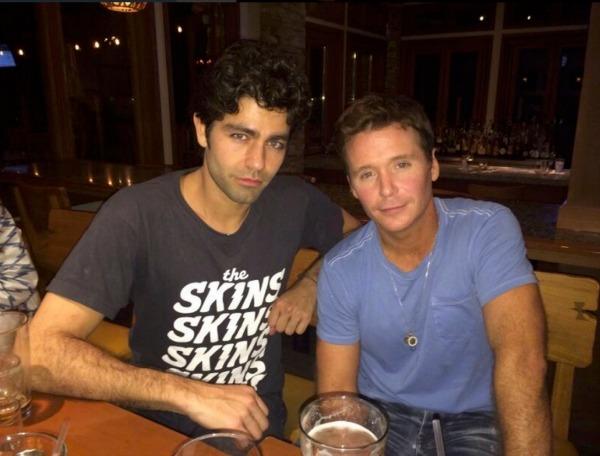 Article continues below advertisement
OKMagazine.com: And how is the Entourage movie going so far? 
KC: It's going great! So much goes into the leading up to the actual shooting, especially in our case where there's rumblings of it being a hard time getting everybody back together, but once we got everyone back together, we've just been on cruise control. It's amazing how we're already more than halfway done, just plugging away and we'll be finished in a couple weeks.
OKMagazine.com: We hard a fan favorite Bob Saget was spotted on set recently?
KC: He just came by for a visit. He just passed by for a set visit. We've had such a good experience with him and he's become a friend of the show and movie so he was in the area and he just popped in. But that's a perfect example, everybody Instagrams a photo of Bob Saget and then the question start coming in: what's with Bob Saget, is he in the movie, is he not in the movie. So that's a perfect example of social media at its finest.
Friends With Better Lives premieres Monday March 31st at 9 p.m. ET on CBS.
Are you excited to watch Friends With Better Lives? Tell us in the comments below or on Twitter @OKMagazine.