PHOTOS
Alec Baldwin, Wife Hilaria & Six Kids Shop For The Perfect Christmas Tree As Actor's Several Lawsuits Over Fatal 'Rust' Shooting Continue: Photos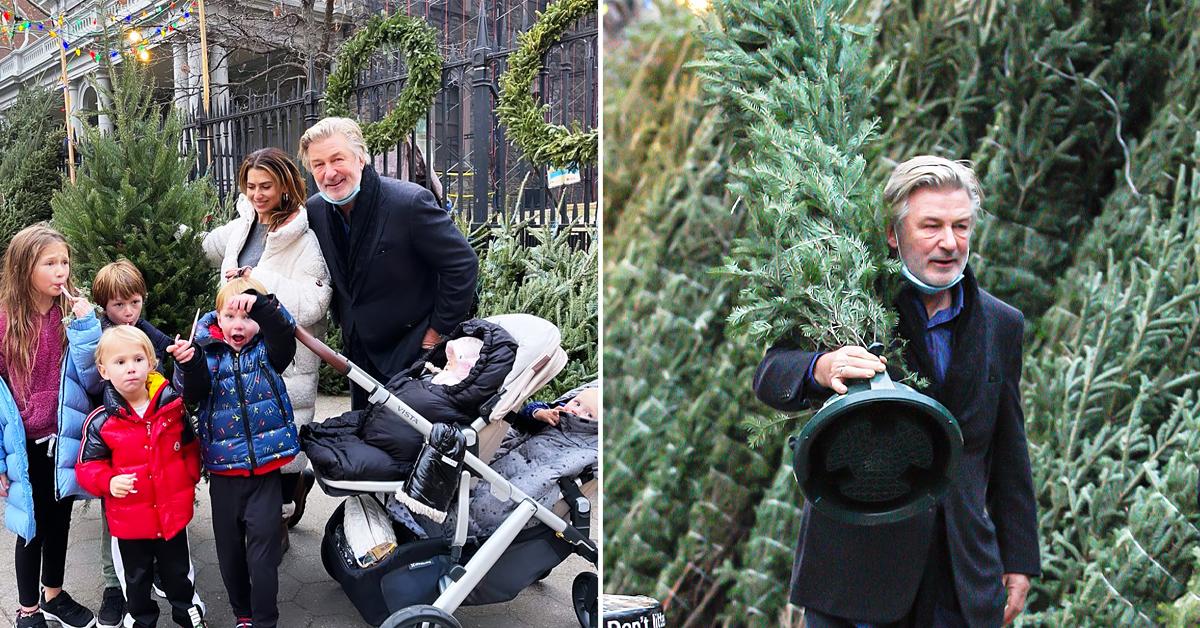 Article continues below advertisement
Alec Baldwin and wife Hilaria got into the holiday spirit, as the duo — along with their six kids — picked out a Christmas tree on Thursday, December 9, in New York City.
The 30 Rock actor and Hilaria share children: Carmen, 8, Rafael, 6, Leonardo, 5, Romeo, 3, Eduardo, 1, and Lucia, who was born earlier this year. Alec also shares daughter Ireland with ex-wife Kim Basinger.
Article continues below advertisement
The family unit bundled up on the chilly day in the Big Apple in colorful jackets. They appeared to have found the perfect tree for their home, as Alec was spotted hauling a tree on his shoulder.
Alec's holiday outing with his brood comes on the same day the actor made a public appearance after his emotional sit-down interview, during which he spoke candidly about the accidental death of cinematographer Halyna Hutchins on the Rust set.
Article continues below advertisement
The 63-year-old actor was holding the gun that killed Hutchins and injured director Joel Souza on October 21, but Alec insists he did not pull the trigger.
Article continues below advertisement
"The trigger wasn't pulled. I didn't pull the trigger," The Boss Baby star declared during the chat with ABC News' George Stephanopoulos that aired on December 2. "I would never point a gun at someone and pull the trigger on them, never. Someone put a live bullet in a gun. A bullet that wasn't even supposed to be on the property."
Several lawsuits have been filed against the Beetlejuice star, while a formal investigation to figure out what happened on the New Mexico set is still underway. The D.A. has made it clear that their office and the Sheriff's Department have not completed their investigation, and no decisions have been made regarding who will be charged.
Article continues below advertisement
On Thursday evening, Alec spoke during the Ripple of Hope Award Gala, hosted by the Robert F. Kennedy Human Rights nonprofit, saying: "Thank you for all coming out tonight. It's great to be together in person. It's great to be with everyone. My wife and I have six kids, anything to get out of the house for 30 minutes," which earned a chuckle from the audience," reported The Hollywood Reporter.
Article continues below advertisement
Alec, with wife Hilaria in tow, paid homage to Bobby Kennedy, as he introduced the late politician's daughter Kerry Kennedy to the stage. "Celebrate the extraordinary honorees, and we commit ourselves to… to peace, justice and compassion for those who suffer. That's what the United States should stand for," the troubled actor said, per the outlet.
Article continues below advertisement
She then gushed over what a kind person Alec is. "Alec and I met at a cocktail party in New York in the 1980s and a few weeks later I called him and asked him to attend a tournament. He said yes," she reportedly recalled. "He's been saying yes ever since. I think you must have missed the terrible twos because you just don't know how to say no. He's there."
"He's there in good times and bad, in your good times and bad and his good times and bad, he always shows up," the 63-year-old declared, per the outlet. "I'm so proud."
Article continues below advertisement
Scroll through the gallery below to see the Baldwins shop for their perfect Christmas tree.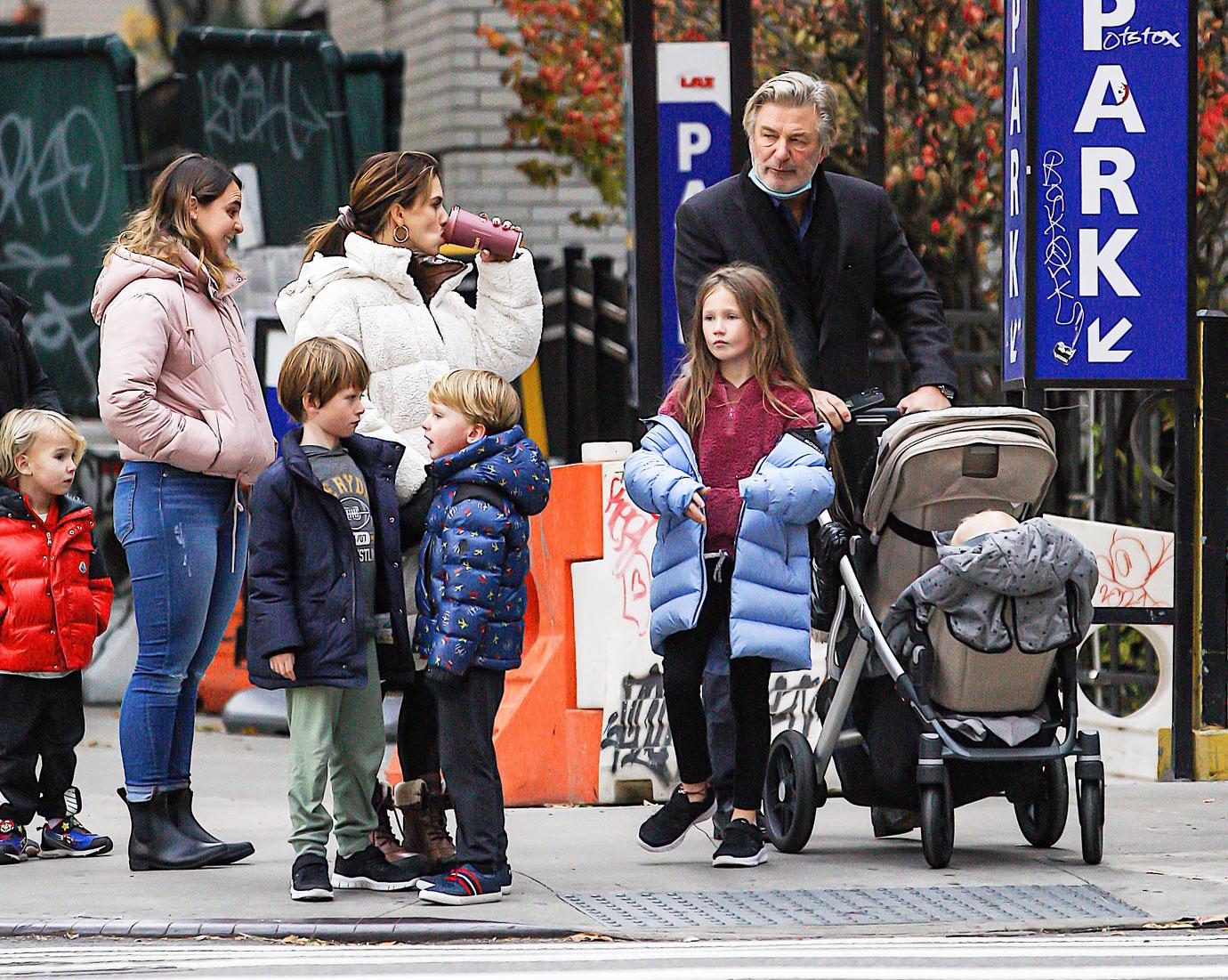 The mother-of-six sipped a hot beverage on the chilly day.
Article continues below advertisement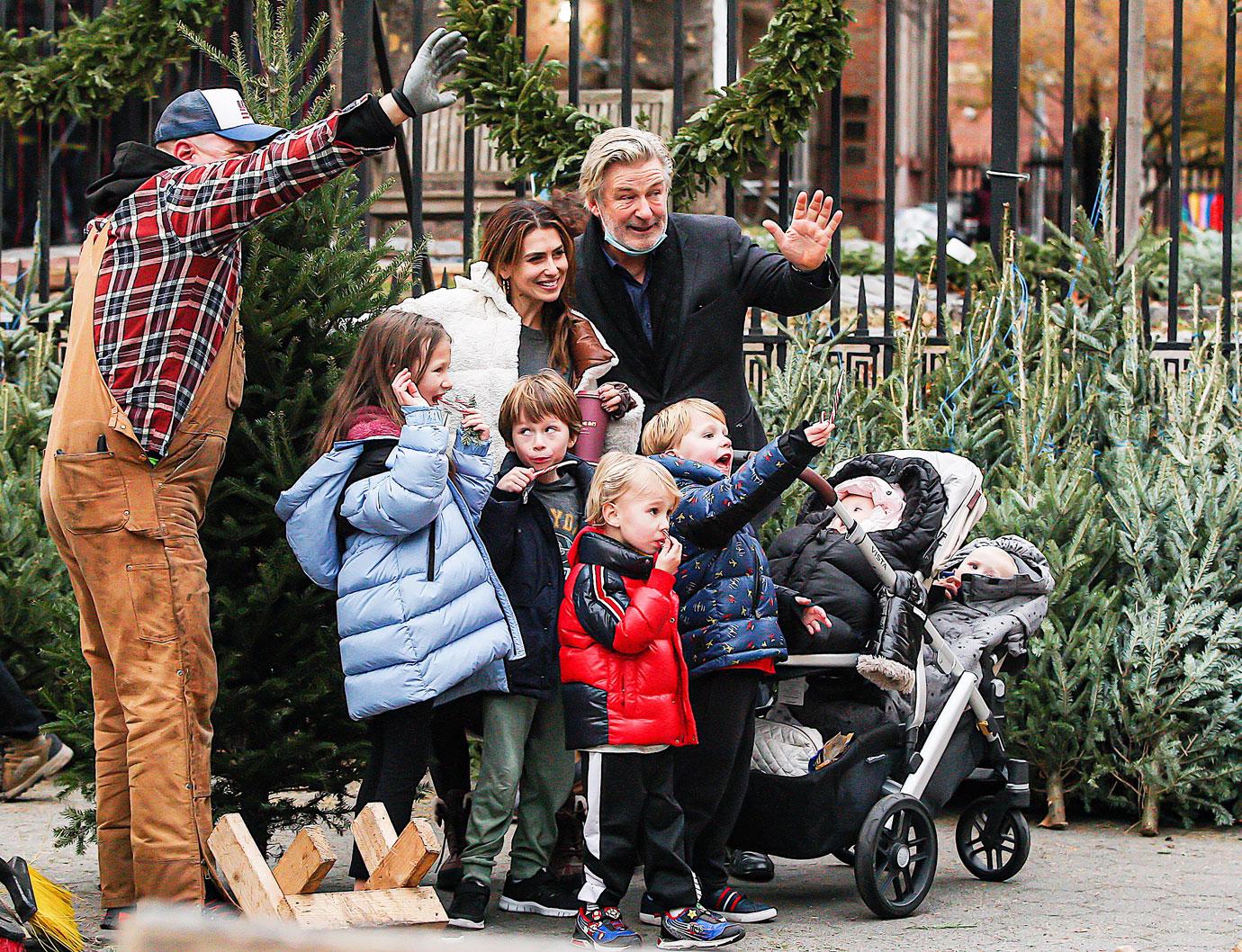 The Baldwins all got together for a family snap.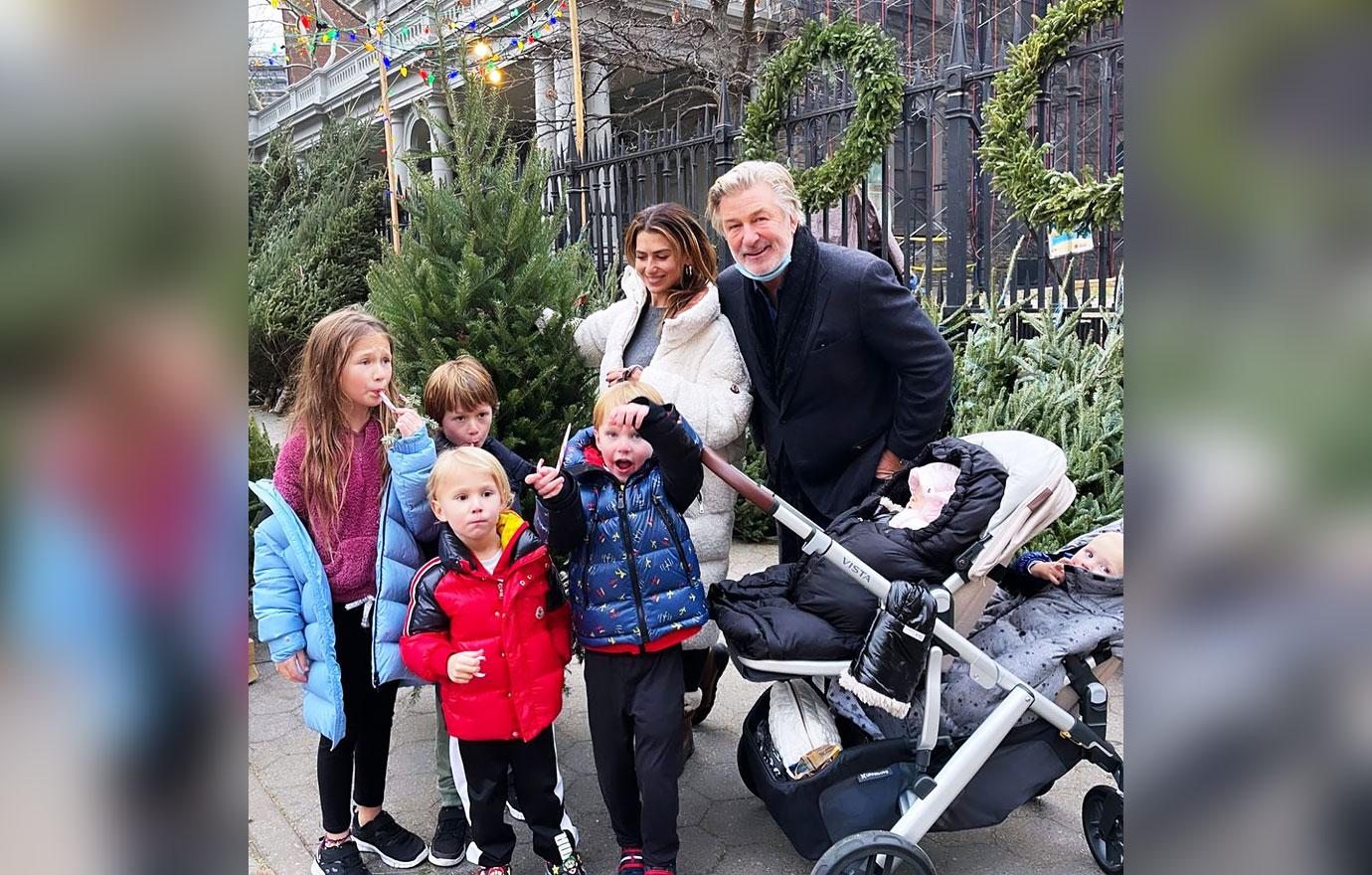 The kids snacked on candy canes during their festive outing.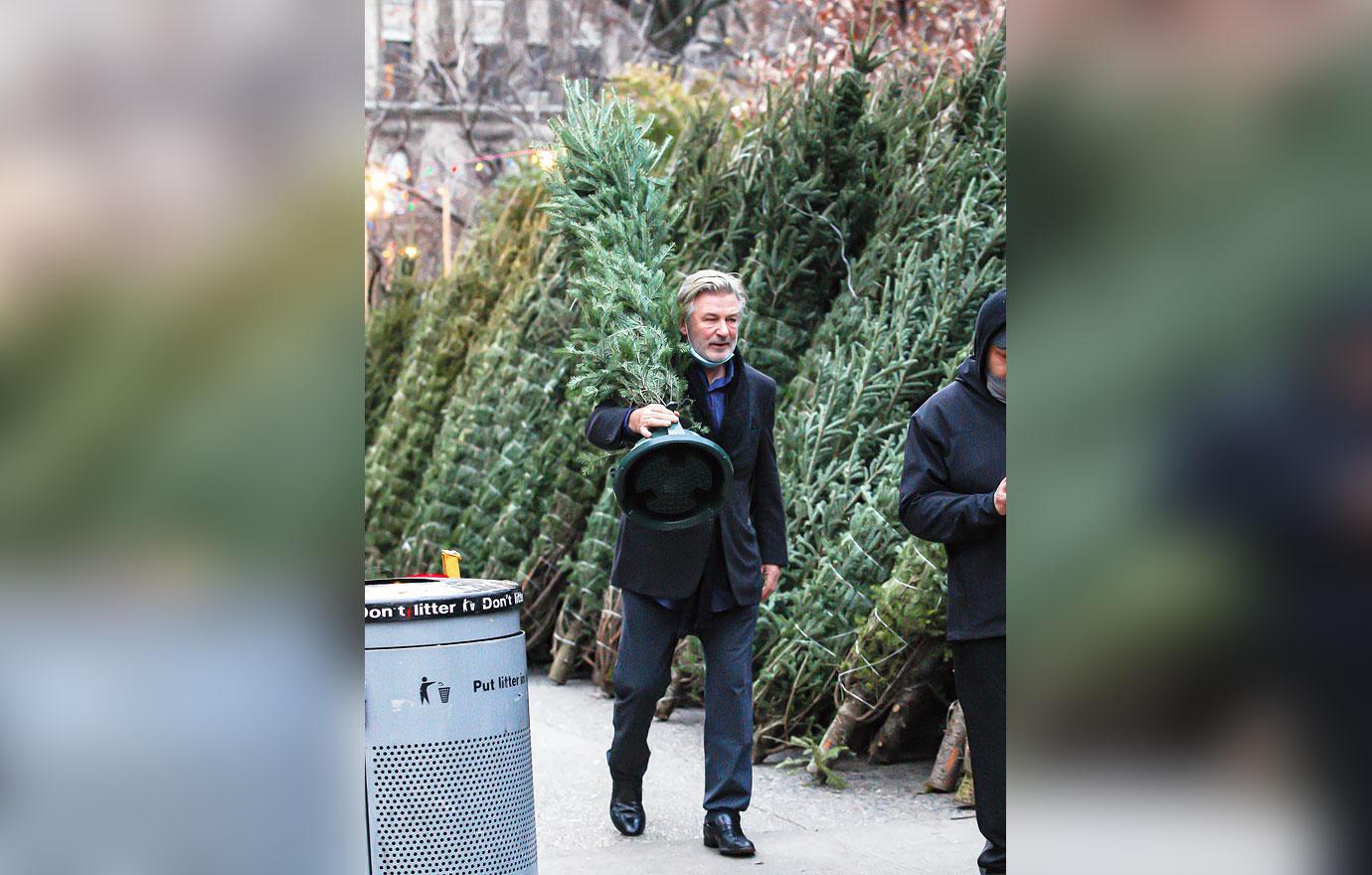 Alec hauled the family tree on his shoulder.