COUPLES
Alice Evans Reveals She's 'Heartbroken' And 'Scared' After Ioan Gruffudd Files For Divorce, Unpacks Drama On Social Media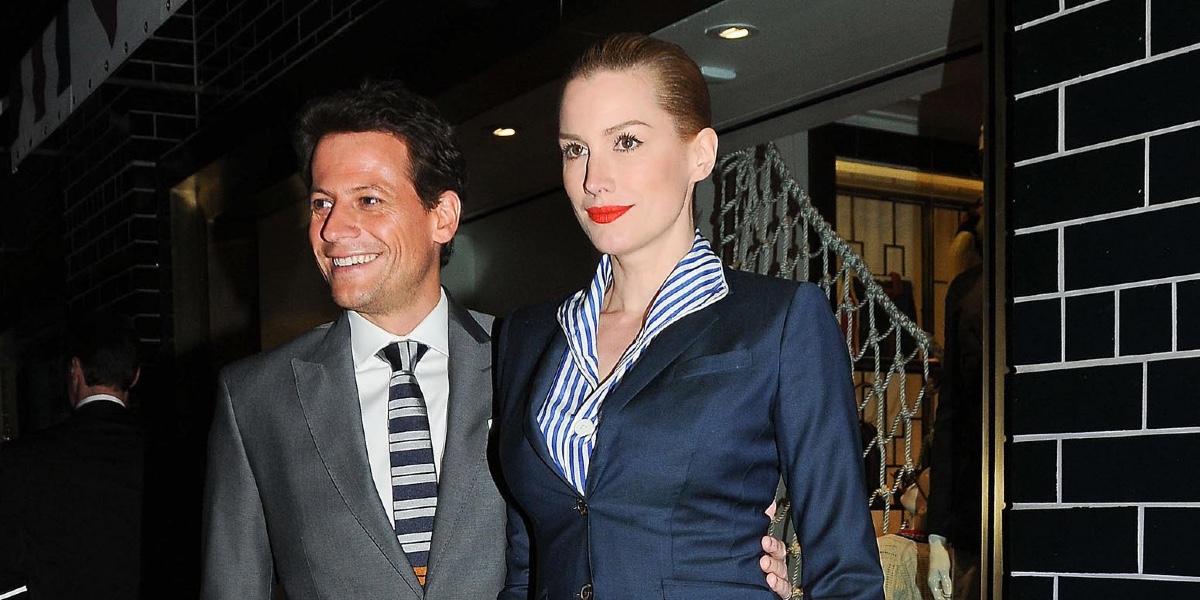 Alice Evans isn't holding back about her hurt feelings after learning her estranged husband Ioan Gruffudd filed for divorce after 13 years of marriage.
The Fantastic Four actor, 47, filed the divorce petition on March 1 at the Stanley Mosk Courthouse in Los Angeles, according to Us Weekly. The case is listed as "dissolution with minor children."
Article continues below advertisement
Article continues below advertisement
Then on Wednesday, March 3, Evans unloaded on social media by sharing two lengthy statements about the messy breakup.
"I can't sleep. Not a wink. I am terrified for what tomorrow will bring," she wrote in a now-deleted Instagram post, alongside a photo of herself. "Oh, don't worry, I'm fully aware of how pathetic that sounds."
Article continues below advertisement
The Christmas Card actress also said she was "scared" of how Gruffudd would respond to the fact that she was speaking out after the divorce filing.
"I know he'll be angry. (he is always angry – he was born angry)," she stated.
Article continues below advertisement
Addressing those who questioned why the she was posting her private drama to social media, the British beauty defended her decision.
"I couldn't believe how many people told me to accept it 'with dignity'. What is dignity? I think 'dignity' is a way of covering up our own hurt," Evans said. "I think dignity is a way of others telling us to shut up, because THEY don't want to think about our hurt."
Article continues below advertisement
Article continues below advertisement
In a second since-deleted post, The Vampire Diaries alum continued to vent her feelings.
"It is very sad and out if the blue [and] I am heartbroken not just because I'd do [the] future that we planned," she continued.
She also took one more shot at her critics.
"I'm sorry but f--- your discomfort about my lack of dignity. F--- your cheap quips about how 'she didn't know! Ha ha ha what a load of bollocks.' I come here to share an experience that has all but broken me (but won't) ...." she wrote. "LET WOMEN TALk! !!WE ALL HAVE RIGHT TO FREE SPEECH, not just he men."
Article continues below advertisement
As OK! previously reported, Evans originally tweeted (then deleted) the news that her husband had called it quits on their marriage.
"Sad news. My believed husband/soulmate of 20 years, Ioan Gruffudd, has announced he is to leave his family, starting next week," the Blackball star revealed last month. "Me and our young daughters girls are very confused and sad. We haven't been given a reason except that he 'no longer loves me.'"
"I didn't delete the tweet from a few hours ago about him leaving. He did. From my account," she tweeted hours later. "And hell yes when I am being gaslit and mentally tortured then hell yes I will wash my linen in public."
Article continues below advertisement
Last year, Gruffudd hinted there was trouble in his marriage revealing that the couples' busy schedules had kept them apart for the last several years.
"I think we've struggled the past four years, making time for each other because physically we're apart," he told The Guardian in February 2020.