ROYALS
The Biggest Snubs From Queen Elizabeth's Funeral: Seating Arrangements, Rescinded Invites & More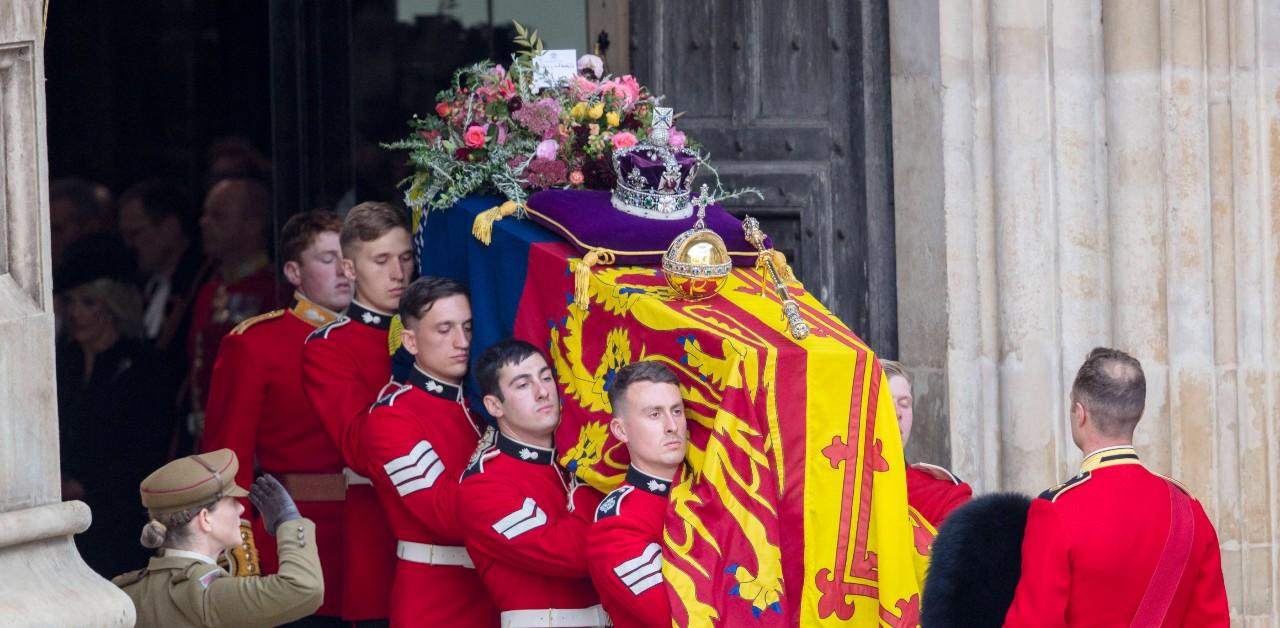 Last weekend, the world came together to mourn the passing of Queen Elizabeth II, who died at age 96 on September 8. But due partly to the royal family's rift with Prince Harry and Meghan Markle, the multi-day funeral arrangements were somewhat overshadowed with drama.
Scroll down to see the moments that spun the biggest headlines.
Article continues below advertisement
Uniform Debacle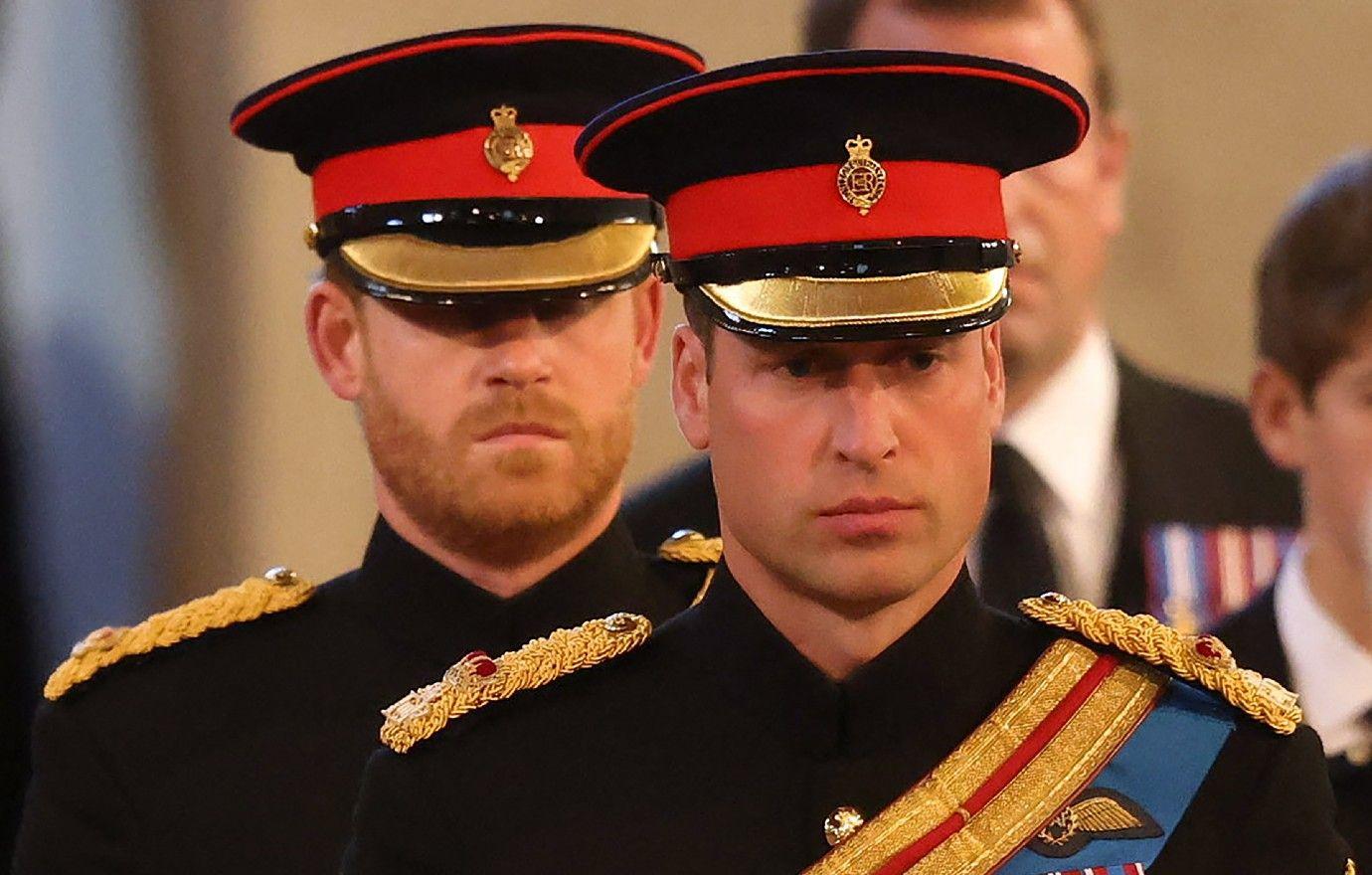 Originally, it was believed that the father-of-two wouldn't be allowed to wear his Blue and Royals uniform since he was stripped of his military titles in 2020 after leaving the monarchy, but later on, sources confirmed that at King Charles' request, both Harry and the disgraced Prince Andrew would be able to don the threads.
However one insider insisted Harry would do whatever he was asked. "He was simply prepared to wear whatever his grandmother made plans for," explained the source. "He's focused on honoring her and that's it. If they'd like him in uniform, I have no reason to think that he won't oblige."
Second Row Seating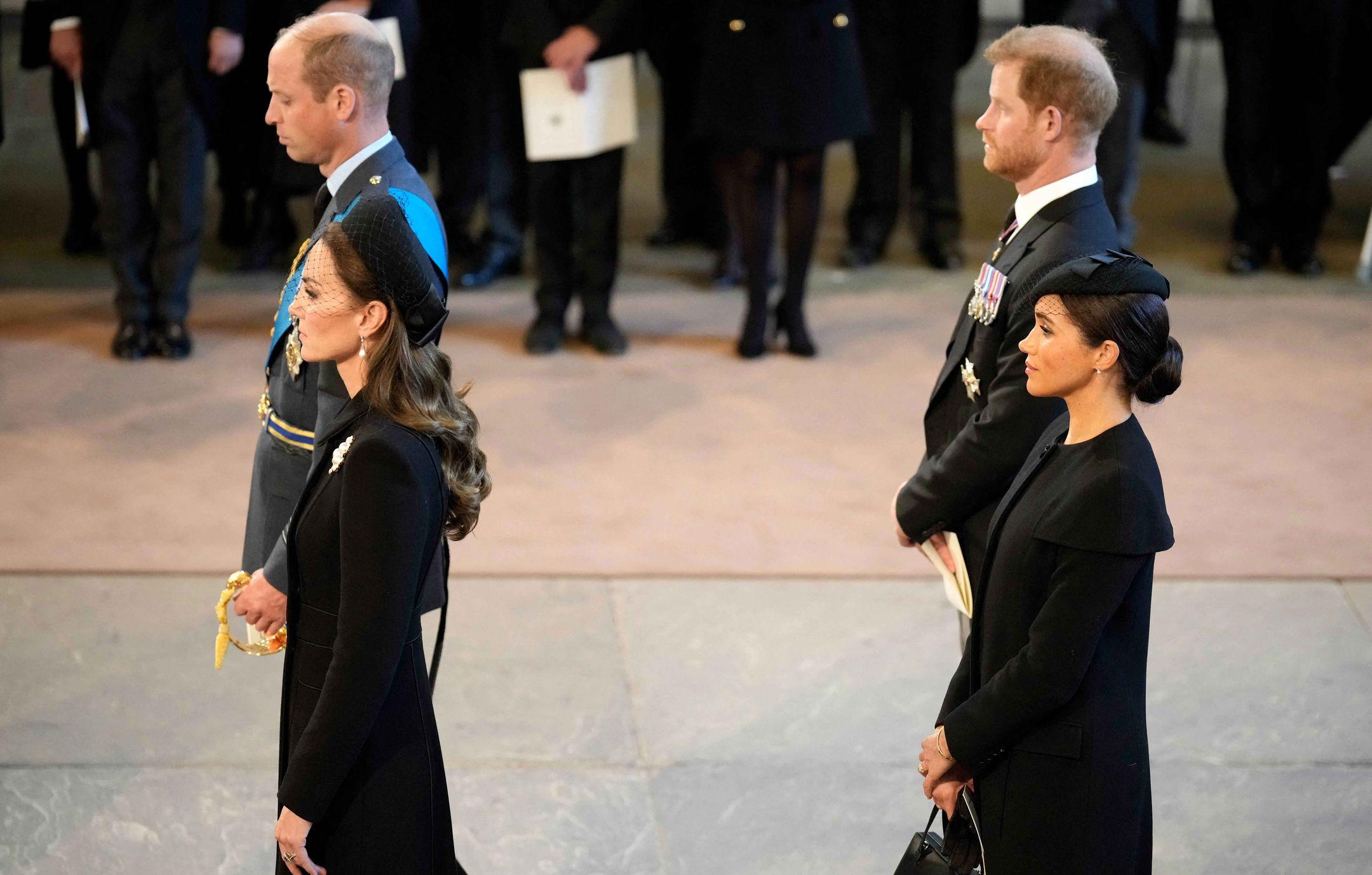 Article continues below advertisement
Kate Ignoring Meghan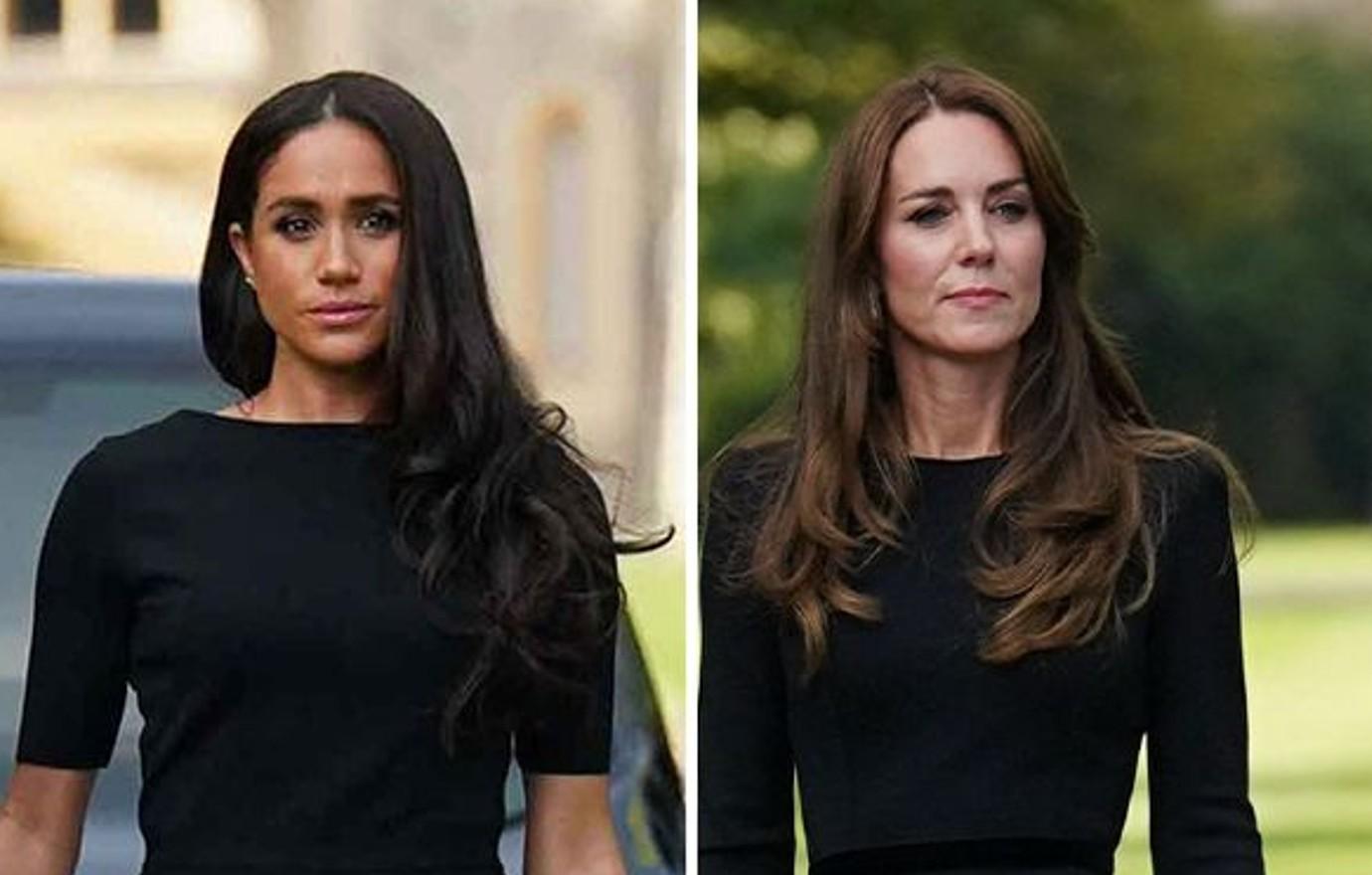 According to body language expert Katia Loisal, a ceremony on Sunday, September 18, proved that Kate and Meghan are still not on good terms.
"Quite unlike the confident Meghan we know, Meghan appeared ill at ease during this encounter, which is not surprising given the recent criticism that she has faced," explained Loisal. "On numerous occasions Meghan looked over at Kate, however, the gaze wasn't reciprocated." Instead, Kate appeared as if she was "looking through" the mother-of-two.
Article continues below advertisement
Invitation Rescinded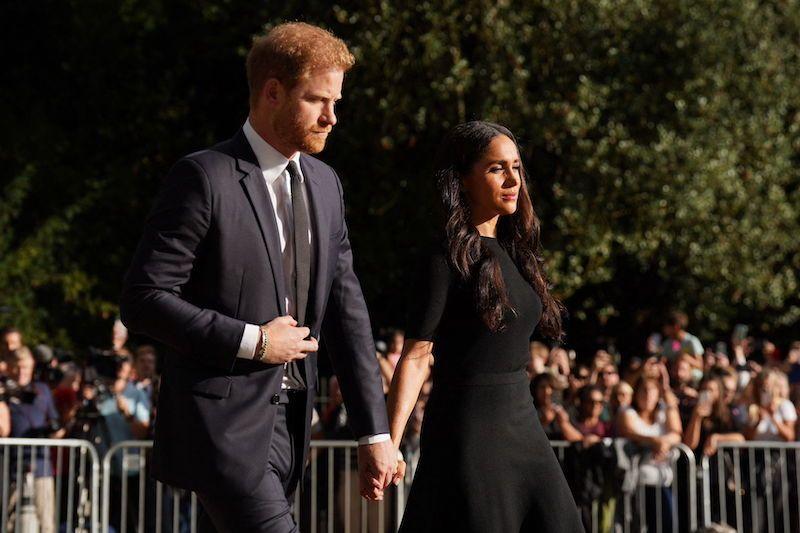 As OK! previously revealed, the Sussexes were uninvited from the state reception for world leaders dinner, which occurred on September 18. According to sources, the pair were originally invited to the event, but after it was clarified that only working royals would be allowed to attend, they were prohibited from swinging by.
Another insider said the pair "only found out they were uninvited by reading press reports."
Article continues below advertisement
Archbishop Takes Aim At Sussexes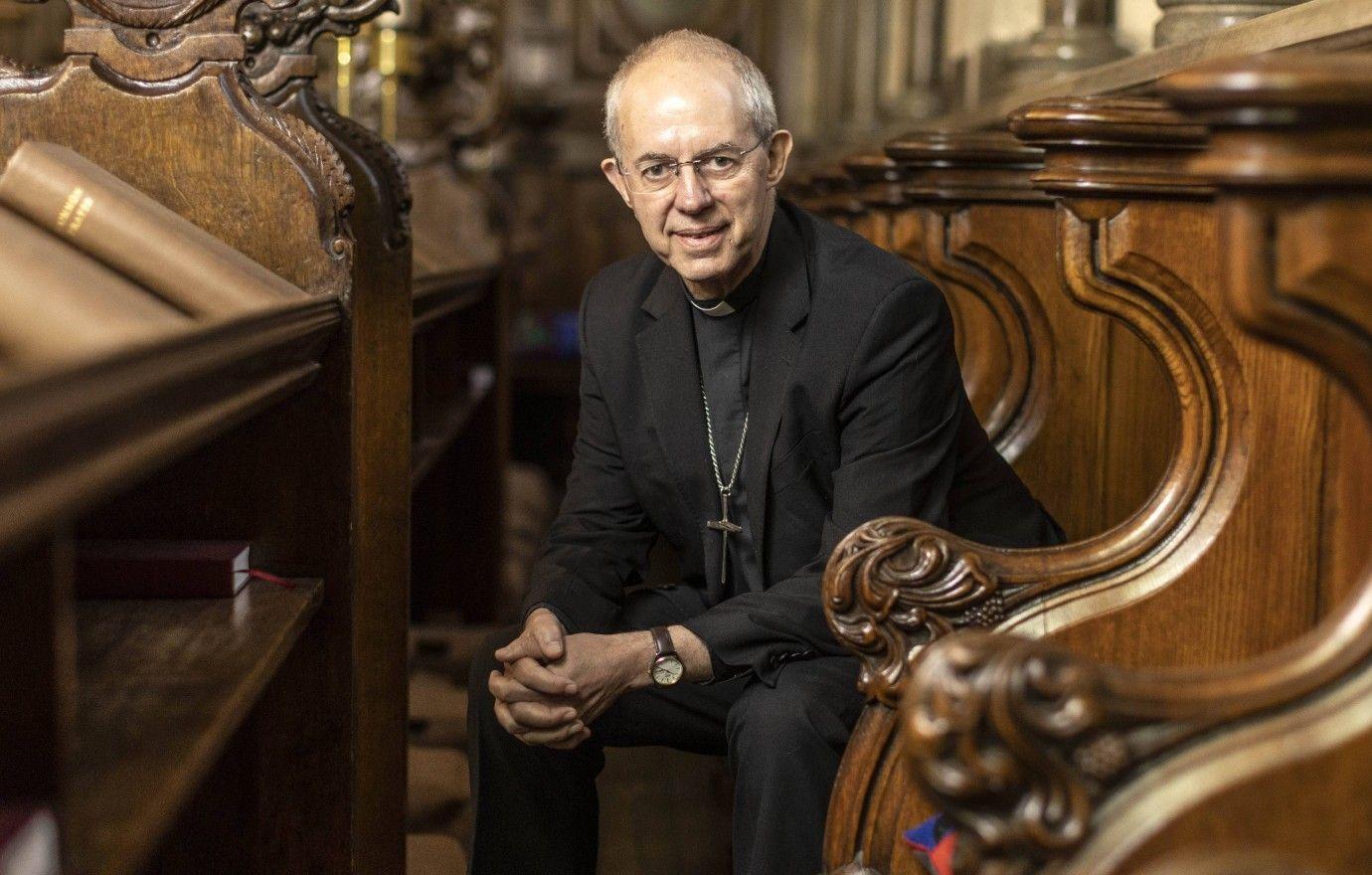 In the the archbishop of Canterbury's church sermon, he praised the Queen for her dedication while also seemingly taking a jab at the Sussexes.
"Leaders of loving service are still rarer. But in all cases, those who serve will be loved and remembered when those who cling to power and privileges are forgotten," he declared, reportedly looking directly at the pair when he uttered the last several words.
Article continues below advertisement
Delegated To The 14th Row