ROYALS
American Outcasts: President Joe Biden & First Lady Dr. Jill Biden Pushed 14 Rows Back During Queen Elizabeth II's Funeral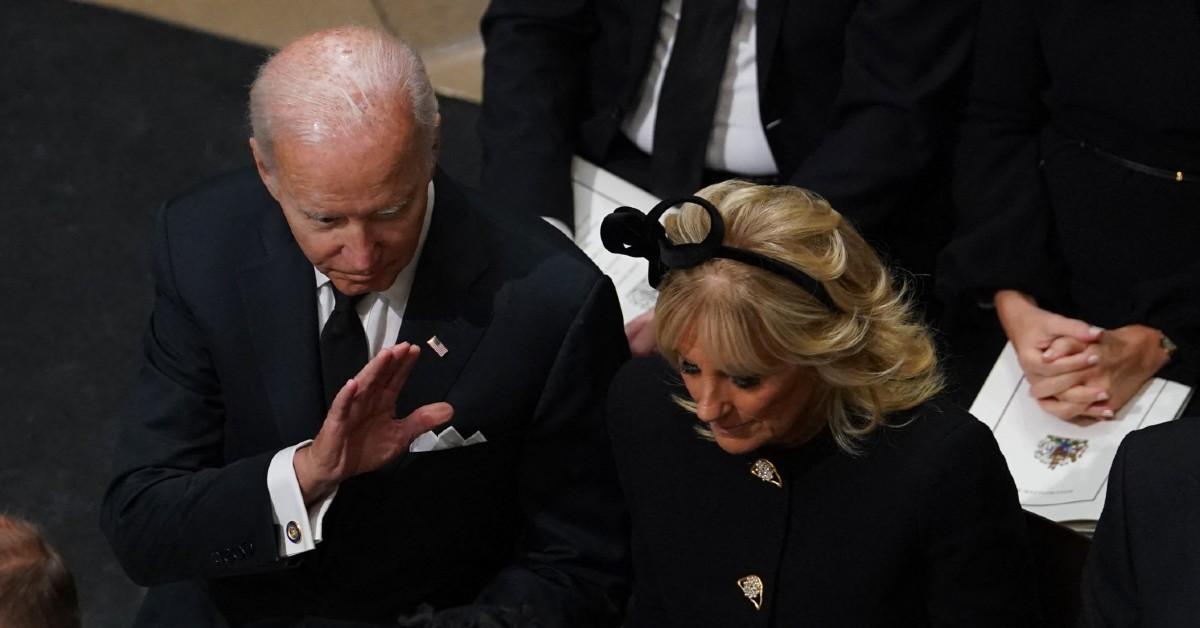 Article continues below advertisement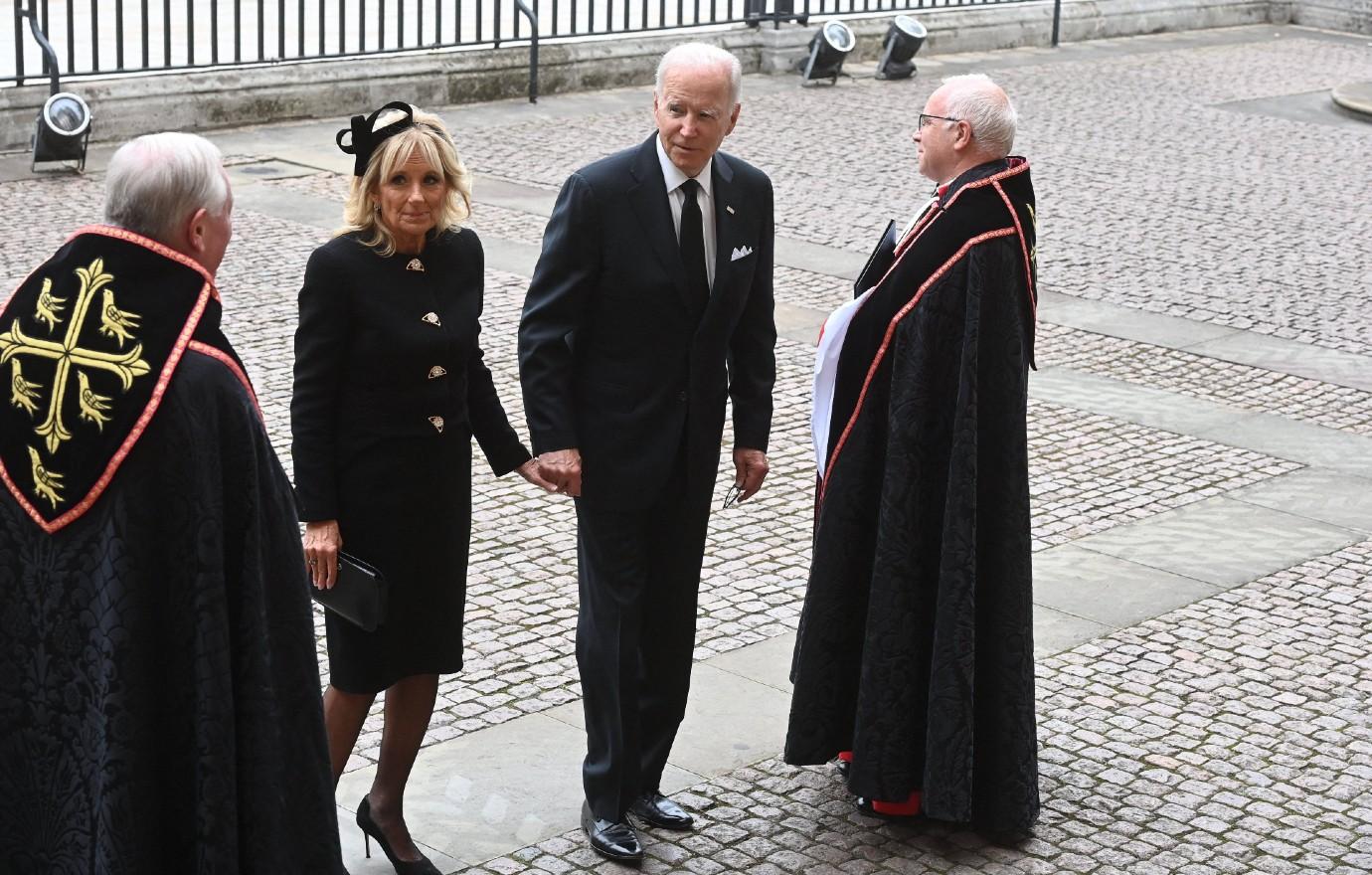 Article continues below advertisement
"You can pretend it's alphabetical order but it's not," stated former British ambassador to the United States Lord Renwick, regarding the debatable seating chart. "Biden isn't very ego-driven, but he's going to be near the front."
"[Emmanuel] Macron would have hysterics if he wasn't given a place of honor," he continued. "Olaf Scholz wouldn't care. You've got to say to yourself: 'Who is going to have a hissy fit?'"
KEEPING THEIR DISTANCE: PRINCE HARRY & PRINCE WILLIAM DID NOT INTERACT DURING QUEEN ELIZABETH II'S FUNERAL
"We don't permit huge swarms of protectors to be around them, although you have to rein off for the president of the United States," Lord Renwick added noting President Biden's aided security. "He is always surrounded by Secret Service agents wherever he goes."
Article continues below advertisement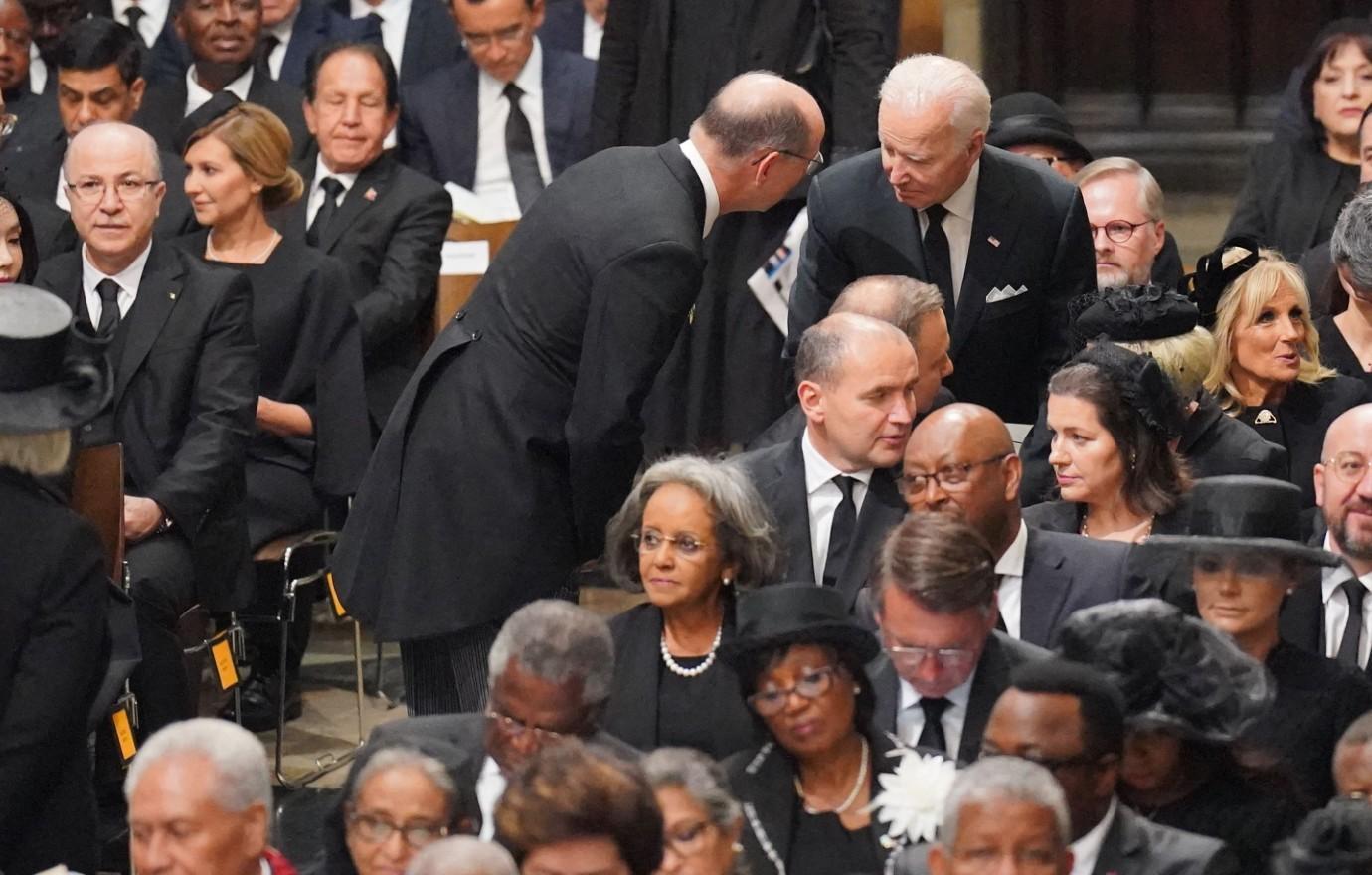 Perhaps one additional reason behind the Bidens' far-back seating placement could have something to do with his limousine's stand-still traffic mishap while on the way to the somber service on Monday, September 19.
Nicknamed "The Beast," the president's ride came to a halted stop in central London while in procession to the Queen's funeral, which nearly proved why no other world leader traveled to Westminister Abbey in a private vehicle, according to The Mirror.
Radar reported the seating arrangements at Queen Elizabeth's funeral.