Billionaire Leon Black Reportedly Flew Russian Model To 'Florida Without Her Consent To Satisfy' Jeffrey Epstein's 'Sex Needs'
Russian model Guzel Ganieva has come forward with new claims against billionaire Leon Black, insisting he trafficked her to Jeffrey Epstein and threatened her if she ever spoke of his relationship with the convicted sex offender, it was reported.
Article continues below advertisement
Black insisted in January that his relationship with Epstein was strictly professional, claiming he knew nothing about the financier's sexual abuse that came to light in 2018. However, Ganieva said Black "made multiple comments to [her] about Epstein's sexual proclivities." The suit also noted Black told Ganieva that Epstein flew "very young girls" on his private plane.
Article continues below advertisement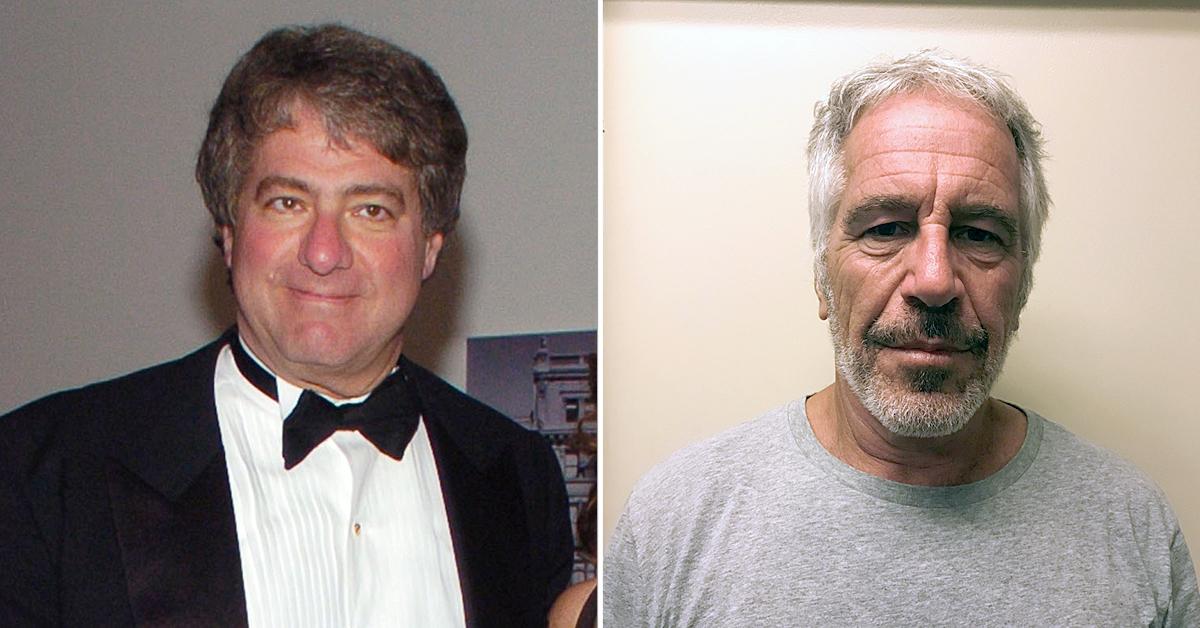 Although the suit didn't acknowledge whether the girls were under 18, Black reportedly told Ganieva that Epstein made money because "he takes care of the little girls" and was "doing a great job with it."
Article continues below advertisement
Meanwhile, the former model first met the late socialite in October 2008, months after she met the CEO of private equity behemoth Apollo Global Management — who stepped down after an investigation by Apollo's board of directors uncovered that he paid Epstein $158 million in between 2012-2017.
Article continues below advertisement
At the time, Ganieva said Black invited her to lunch in Manhattan. However, when he picked her up, the businessman told her he was taking her to Florida to meet his unnamed friend. She alleged Black instructed her not to tell anyone about the trip, threatening that he would frame her for drug possession if she opened her mouth, according to the lawsuit, per Vanity Fair.
"Black specifically used heroin as an example of an illicit drug that would be problematic for her if he planted it on her," the lawsuit stated.
Article continues below advertisement
Epstein's assistant, Sarah Kellen, reportedly greeted the two when they arrived at the Palm Beach estate. Ganieva then alleged she was placed in an extremely uncomfortable situation, claiming "Black and Epstein were situated close to one another, each facing Ms. Ganieva while in almost supine positions, as if they were waiting for her to get on top of them."
Article continues below advertisement
Following the awkward encounter, Kellen reportedly told her: "You have to understand that [Jeffrey and Leon] are sex addicts." The assistant advised Ganieva to do what the men want, alleging there are severe consequences when they get rejected.
"You have to let them do whatever they want with you, and you have to let them be with multiple sexual partners if that's what they want," Kellen said, according to the document. "They are very powerful, and if you don't do what they want you to do, there will be consequences that I do not want for you."
Article continues below advertisement
Black and Ganieva's stay in Florida lasted no more than two hours, she claimed, and Black did not speak to her on their flight back to the Big Apple. Years later, Ganieva alleged Black told her that Epstein wasn't interested in her because she was too old. "He likes them young," Black reportedly said.
Article continues below advertisement
It seems Black was very protective of his best bud, as he had Ganieva sign a non disclosure agreement in 2015. "Black would warn that Ms. Ganieva would 'die' if she ever spoke about Epstein and Epstein's relationship with Black, and that he would pay people to destroy Ms. Ganieva's life if she ever did so," the lawsuit said.
Ganieva's latest revelations come after she first sued Black in June, insisting he defamed her when he denied her claims that he "sexually harassed and abused" her. She detailed their relationship over the years, claiming Black performed "sadistic" acts on her. "On some occasions, the pain was so extreme that Ms. Ganieva believes she lost consciousness or fainted," the lawsuit said.
In addition, Ganieva's original lawsuit included detailed allegations that Black raped her in 2014, as she said he possessed "violent, abusive, predatory, vindictive and brutal side…that he has shielded from public view for decades."