NEWS
Shocking Photos Unearthed: Former President Bill Clinton Welcomed Jeffrey Epstein & Ghislaine Maxwell As VIP White House Guests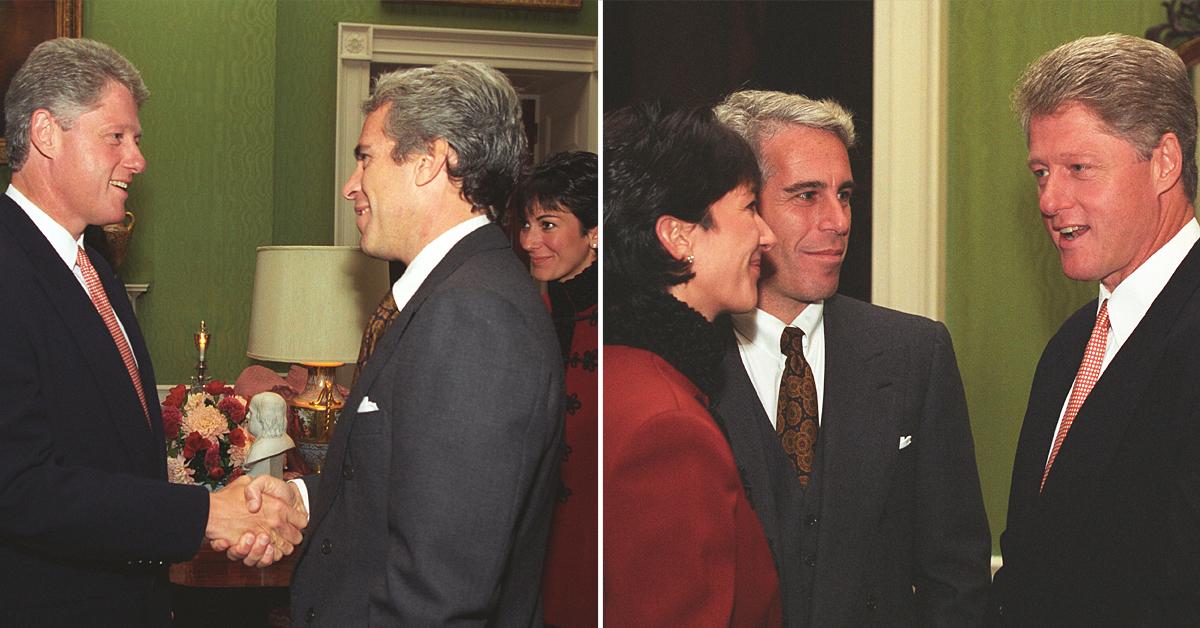 Article continues below advertisement
The duo were invited as VIP guests to the Clinton White House in 1993, after Epstein reportedly donated money to have the Oval Office refurbished, according to The Sun. While they were there, they toured the East Room (traditionally used for large gatherings and entertaining guests) and the presidential residence, the outlet stated.
Article continues below advertisement
Bill has long maintained that he was unaware of any sexual misconduct dealings on behalf of Epstein and Maxwell and has tried to distance himself from the terrible twosome, although photos have surfaced of the former president allegedly aboard Epstein's private jet along with one of the late financier's rape accusers. Reports also emerged that Bill had a private dinner with Maxwell in 2014 — after Epstein was accused of his heinous crimes.
Clinton has denied that he ever visited Epstein's private island in the Bahamas, although a top aide claimed that was untrue. The 42nd president's former top aide, Doug Band, alleged the former commander-in-chief visited Epstein on the dead pedophile's private island in the Caribbean — now dubbed "Pedophile Island" and "Orgy Island."
Article continues below advertisement
In January 2003, according to Band, Clinton visited Epstein's private Caribbean island, Little St. James.
Article continues below advertisement
Epstein, facing a slew of charges, including rape and sex trafficking, died by apparent suicide after he hanged himself in his cell at a jail in Manhattan in August 2019, a month after his July 6, 2019, arrest. An indictment alleged that Epstein had recruited dozens of minor girls to engage in sex acts with him at his mansion in Manhattan and the Palm Beach estate.
Maxwell is Epstein's alleged mistress and was also charged by federal officials for her role in the alleged sex trafficking. She is currently being held in a federal prison in Brooklyn, and her trial is scheduled for later this year.
Article continues below advertisement
Scroll through below to see photos of Epstein and Maxwell's trip to the Clinton White House.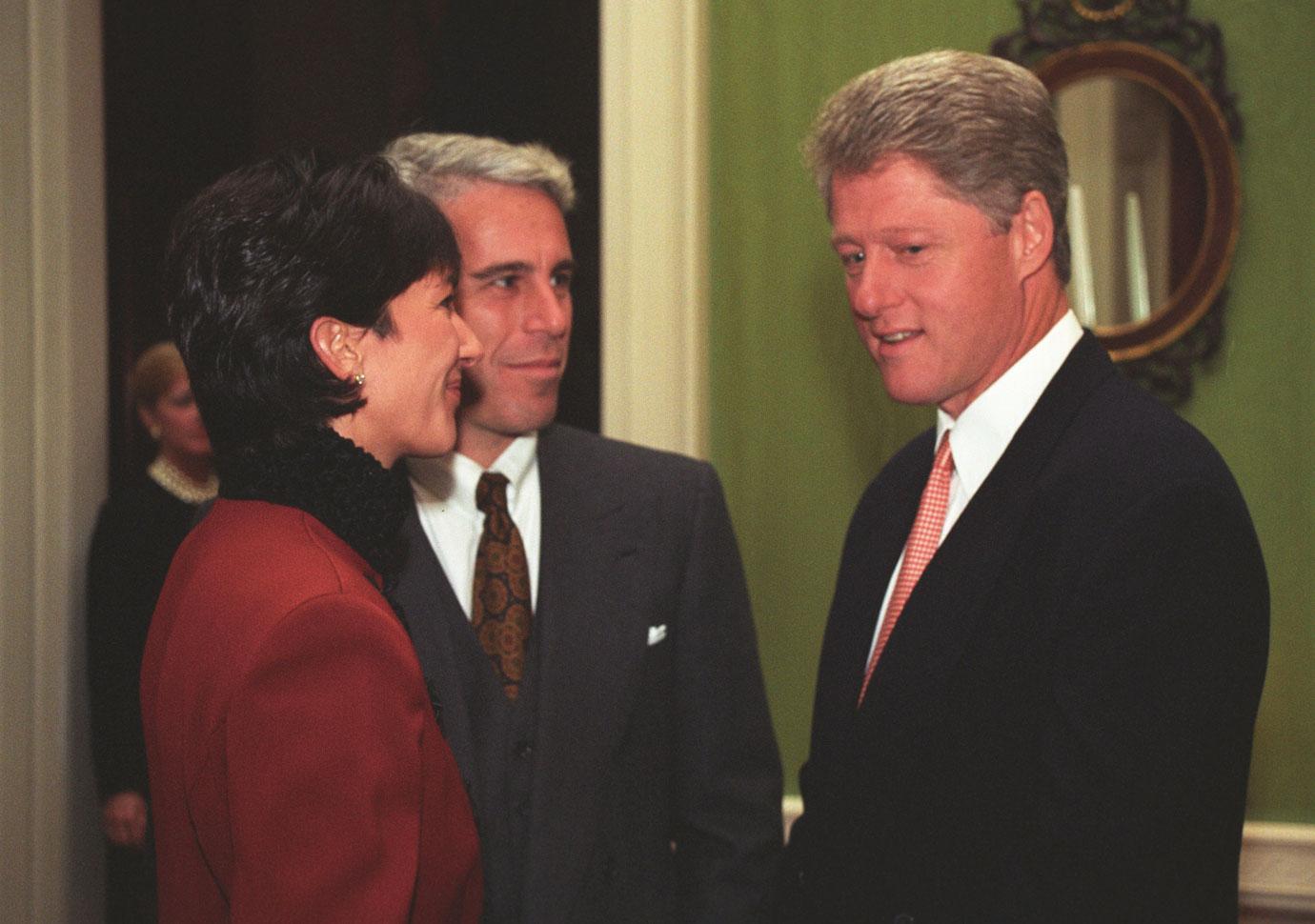 Many reports have surfaced connecting former President Bill Clinton and Epstein, although Bill has denied knowing of Epstein's wrongdoings.
Article continues below advertisement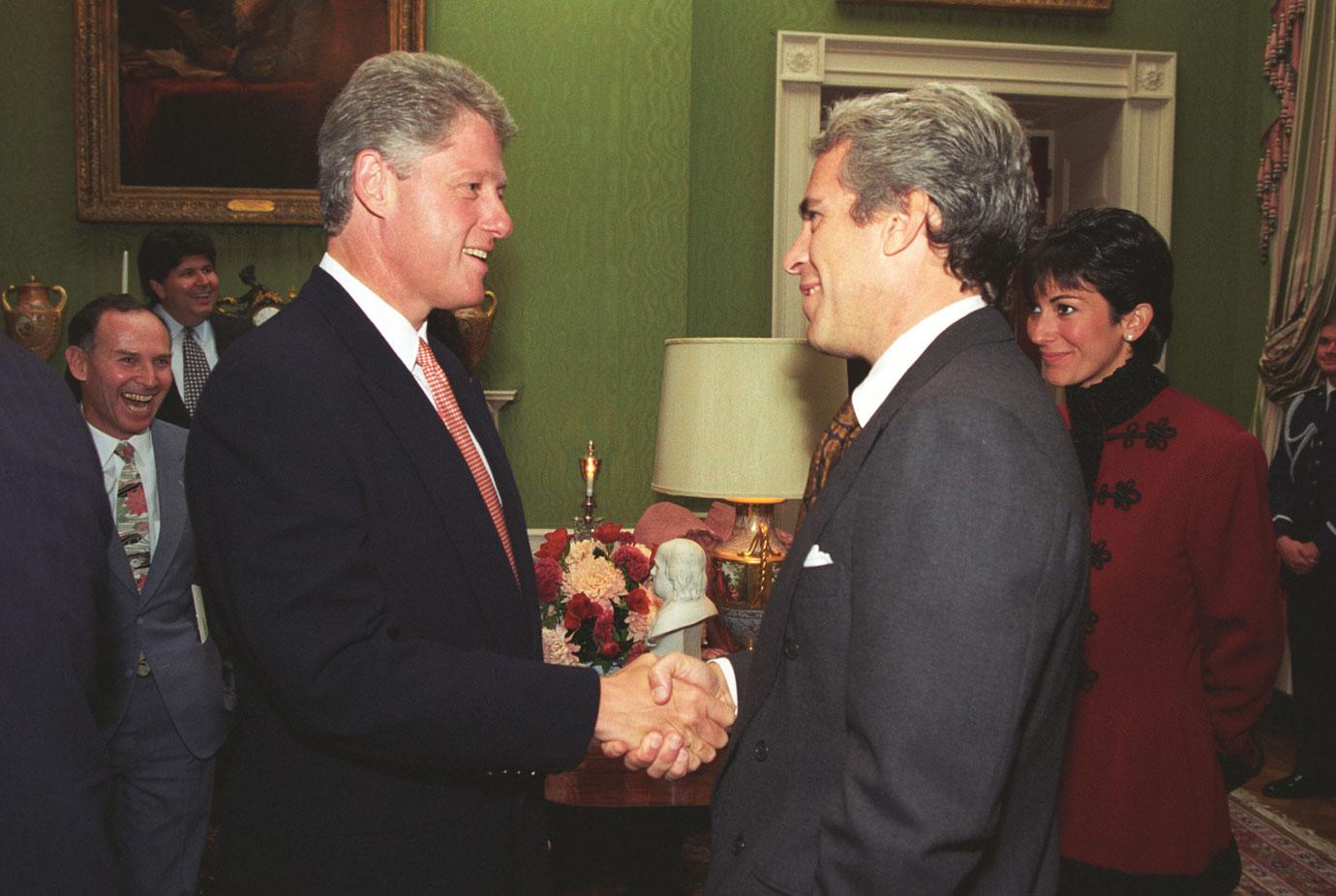 Bill shook hands with the disgraced pedophile as Maxwell gazed on.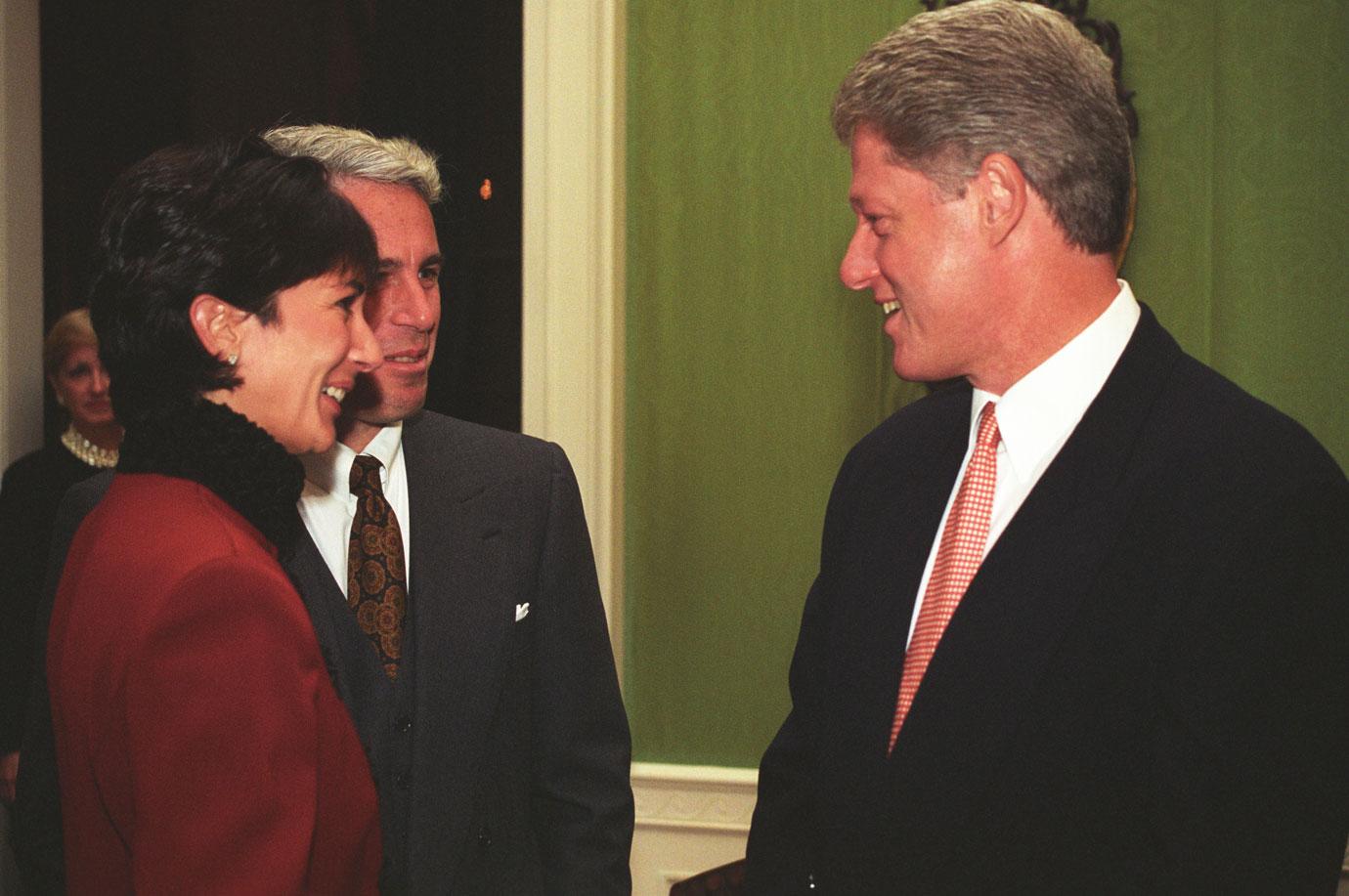 The trio were all smiles at the event in 1993 for donors to the White House Historical Association.
Article continues below advertisement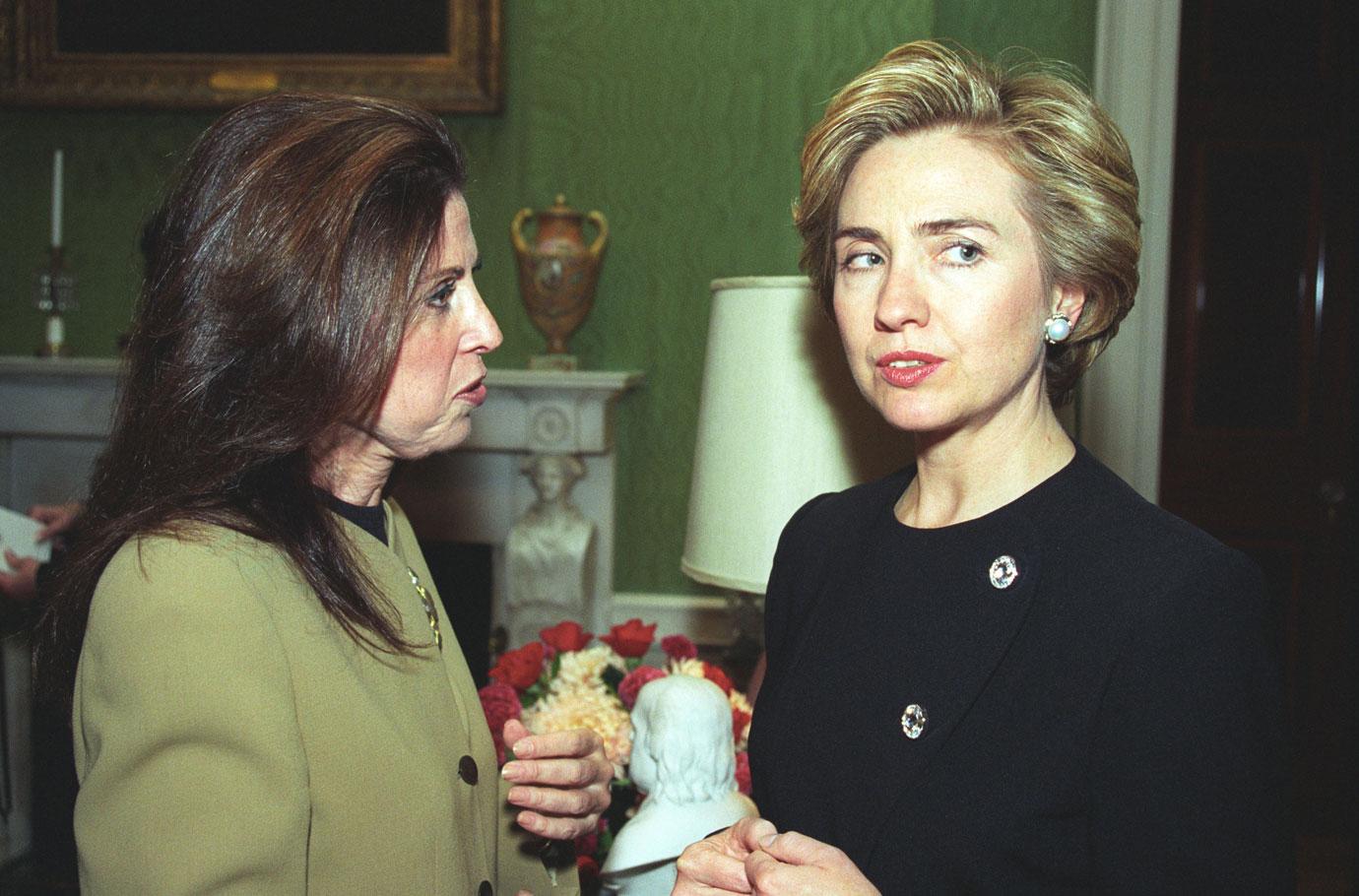 Hillary served as FLOTUS from 1993-2001.