ROYALS
Prince Harry Vs. The Monarchy! 6 Bombshells The Duke Of Sussex Has Revealed About The Royal Family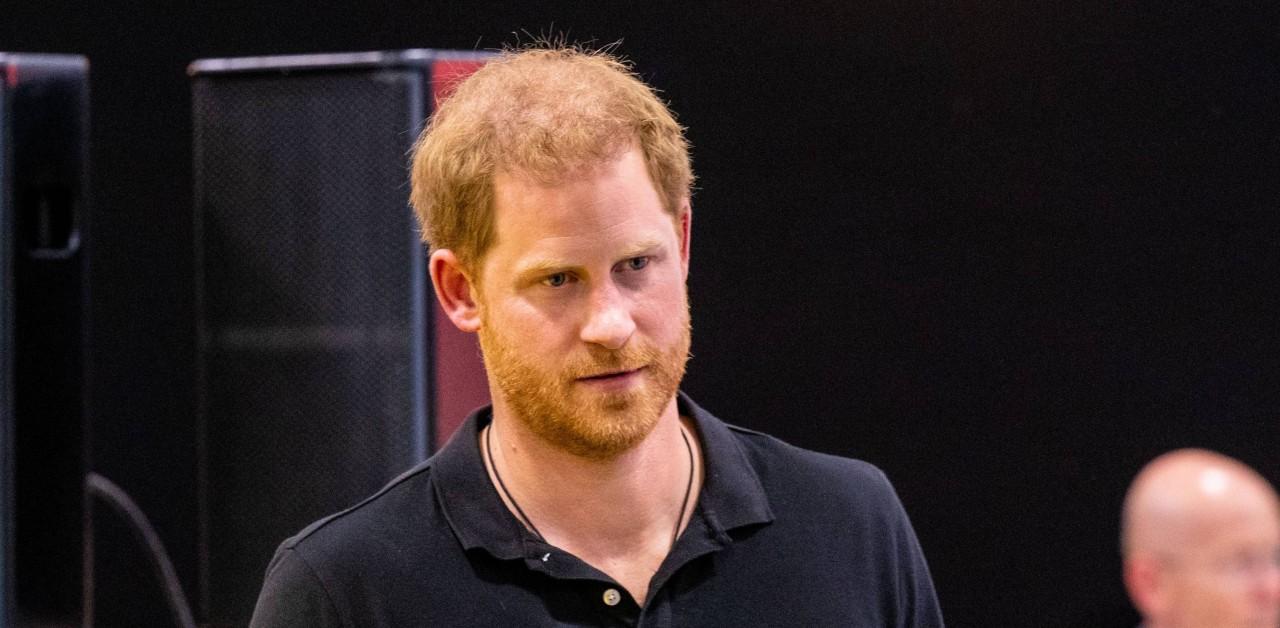 Though Prince Harry's juiciest piece of work has yet to release — his memoir, Spare, debuts on Tuesday, January 10 — he's already made several shocking accusations agains his family members, recounting alleged stories of racism, physical alteractions and more.
Scroll down for a few of the biggest bombshells the Duke of Sussex made against the monarchy.
Article continues below advertisement
Racism Allegations
In Harry and Meghan Markle's interview with Oprah Winfrey, the actress claimed that while pregnant with son Archie, there were "concerns or conversations about how dark his skin might be."
When asked for a name of the guilty party, Harry replied he's "never" going to identify the individual, adding that though he was "shocked," he's "not comfortable sharing" more info.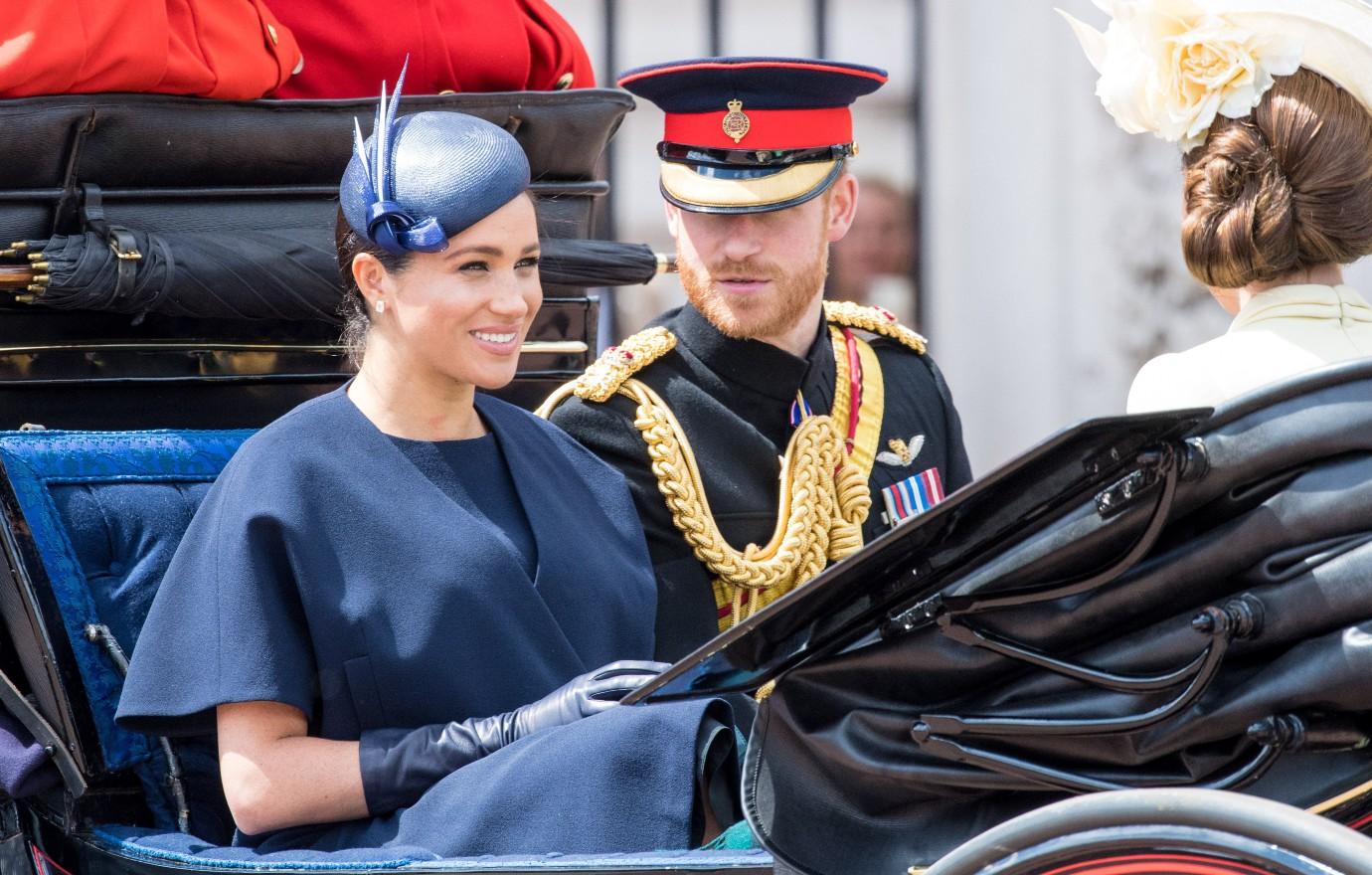 Article continues below advertisement
Monarchy Told Him He Didn't Matter
The title of Harry's tome refers to the fact that people saw him as a "spare" to his brother, who came before him in the line of succession. He even said he was often told a story of how after he was born, King Charles told Princess Diana, "Wonderful! Now you've given me an heir and a spare — my work is done.'"
Growing up, Harry felt like he was "the shadow, the support, the Plan B ... brought into the world in case something happened to Willy."
"I was summoned to provide backup, distraction, diversion and, if necessary, a spare part. Kidney, perhaps. Blood transfusion. Speck of bone marrow," he wrote. "This was all made explicitly clear to me from the start of life's journey and regularly reinforced after."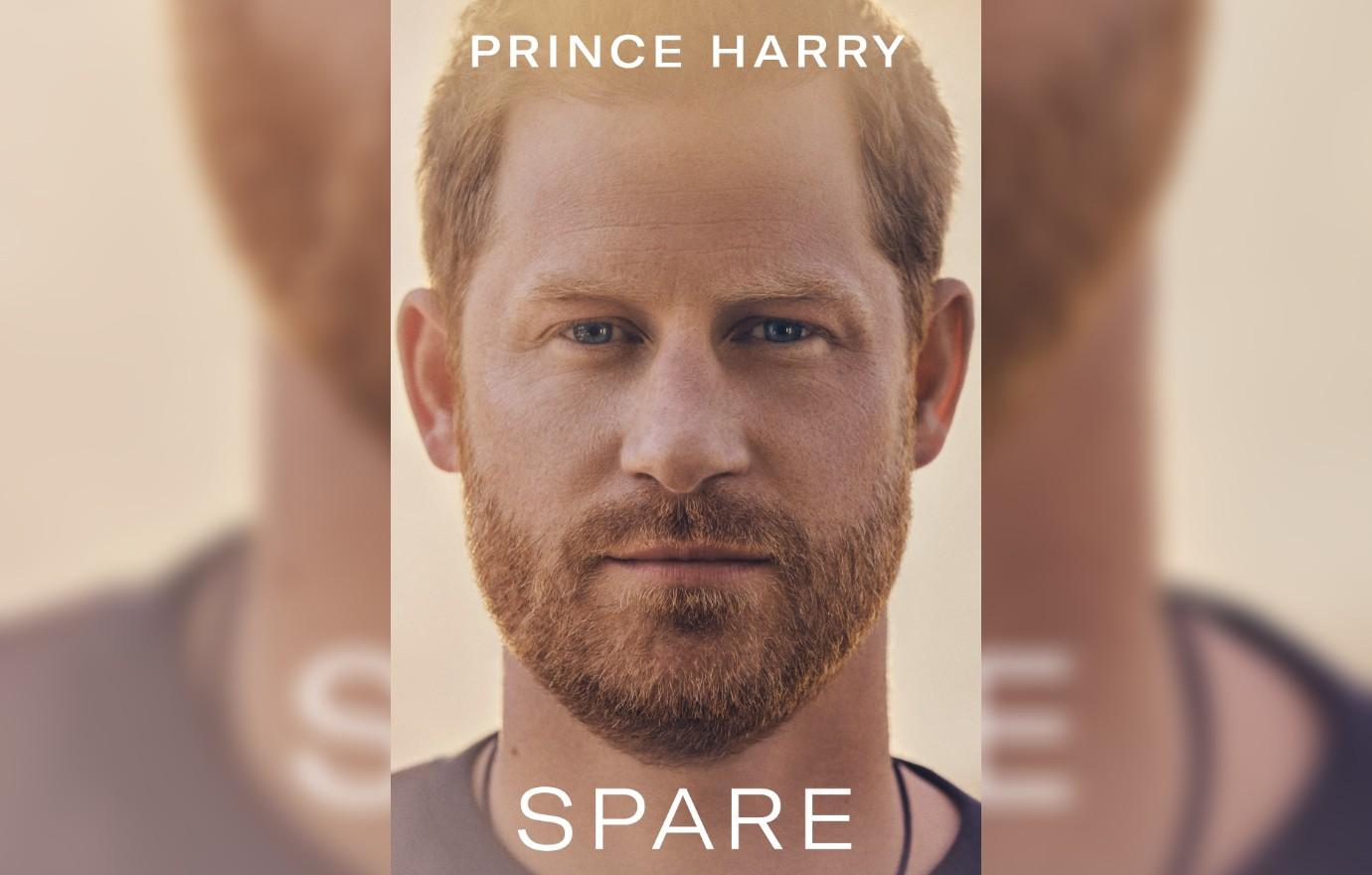 Article continues below advertisement
William & Kate Thought Nazi Costume Was Funny
In 2005, Harry stepped out as a Nazi soldier for Halloween, later admitting it was "one of the biggest mistakes of my life" — but in his memoir, he insisted his brother and sister-in-law had no issue with the costume.
"With time running out I narrowed my options to two. A British pilot's uniform. And a sand-colored Nazi uniform. With a swastika armband. And a flat cap, I phoned Willy and Kate, asked what they thought. Nazi uniform, they said," he recounted. "I rented it, plus a silly mustache, and went back to the house. I tried it all on. They both howled."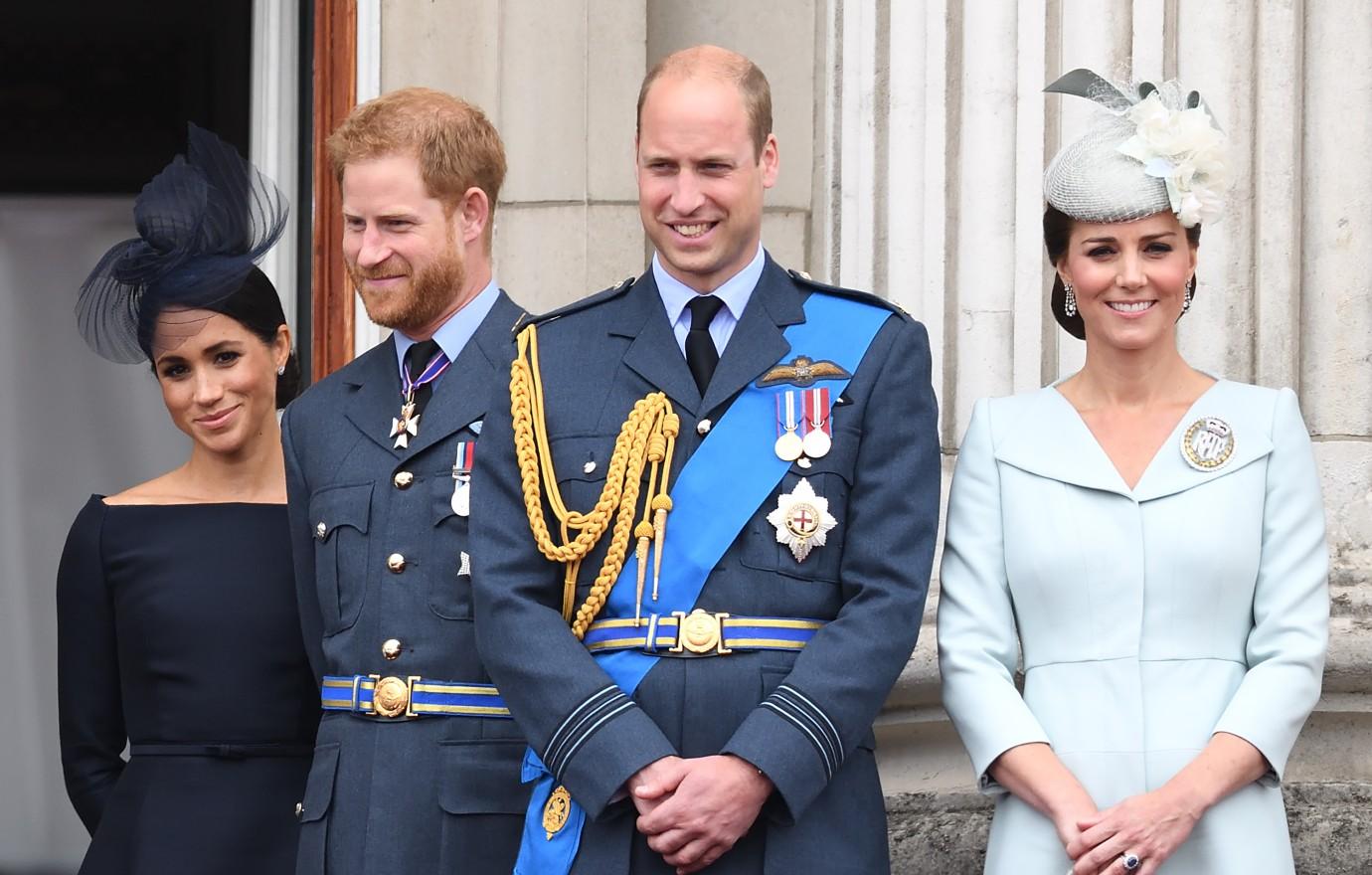 Article continues below advertisement
Family Leaked Stories To The Press
The dad-of-two accused his family of telling the media his secrets after outlets began posting stories about his and Meghan's original plans to move to Canada — but the idea was something he only told his father about.
"That was the giveaway," Harry explained. "I was like, 'Wow. Our story, our lives, literally got taken from underneath us.'"
He also said The Firm was "happy to lie to protect my brother, but they were never willing to tell the truth" when it came to negative stories about himself and his wife.
Harry also alleged someone from his dad's team "planted" a negative story about William's brood, which left the latter "seething" with "rage."
Article continues below advertisement
King Charles Didn't Hug Him After Princess Diana's Death
When Princess Diana was tragically killed in a 1997 car crash, Harry was just 12 — but he insisted his father showed him little to no affection.
"Pa didn't hug me," he recalled of what happened when he heard the awful news. "He wasn't great at showing emotions under normal circumstances, how could he be expected to show them in such a crisis? But his hand did fall once more on my knee and he said: 'It's going to be OK.' That was quite a lot for him."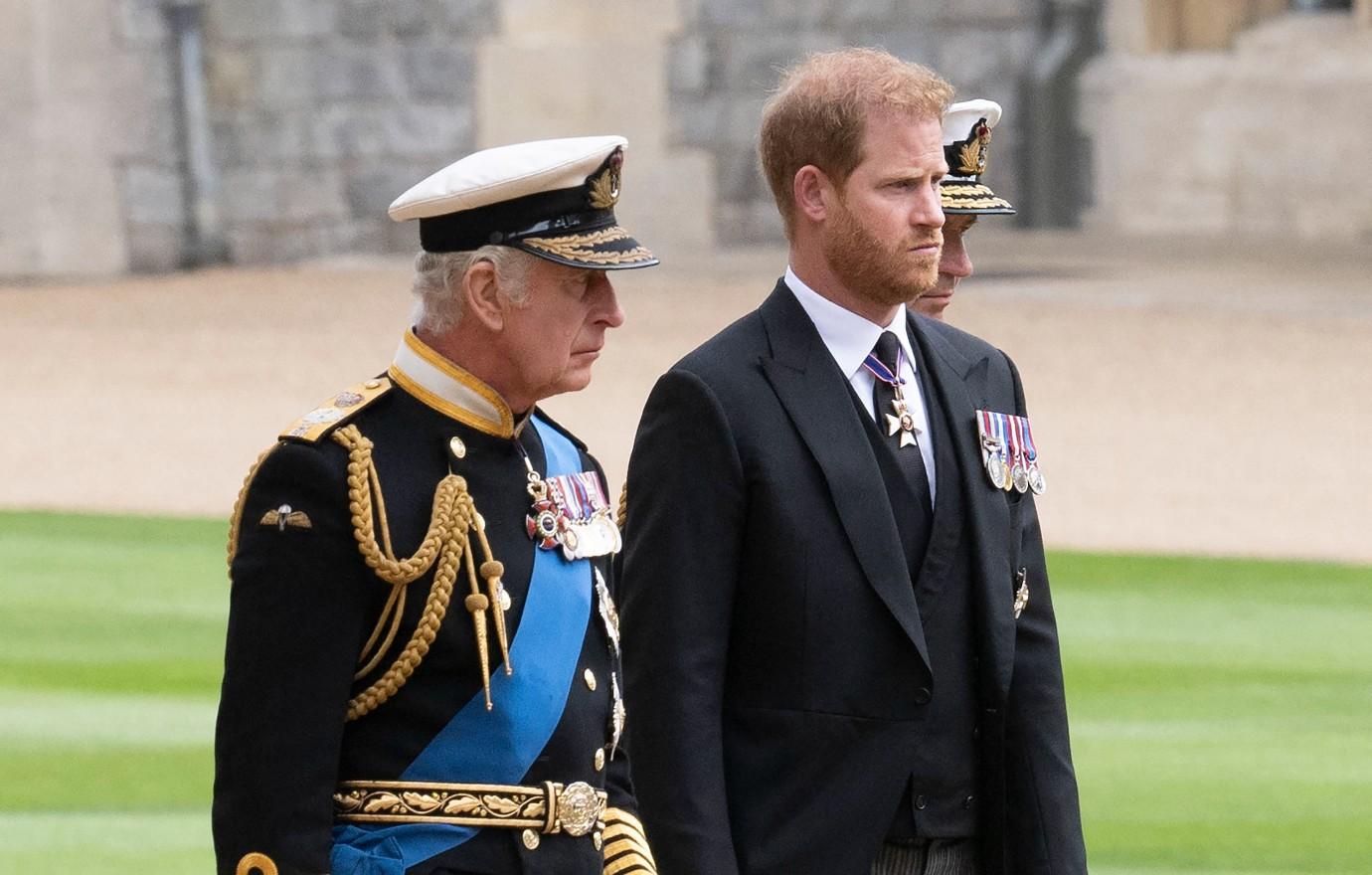 William Knocked Him Down During Altercation
Harry claimed William once put his hands on him during an argument over Meghan, as the Prince of Wales called his sister-in-law "rude" and "abrasive."
"He set down the water, called me another name, then came at me. It all happened so fast. So very fast," he insisted in his book. "He grabbed me by the collar, ripping my necklace, and he knocked me to the floor. I landed on the dogs' bowl, which cracked under my back, the pieces cutting into me. I lay there for a moment, dazed, then got to my feet and told him to get out.
In an interview, Harry said William had a new "level of frustration" during the fight. "He wanted me to hit him back, but I chose not to."