NEWS
Britney Spears Was 'Embarrassed' By New York Times' Documentary 'Framing Britney Spears' And 'Cried For Two Weeks'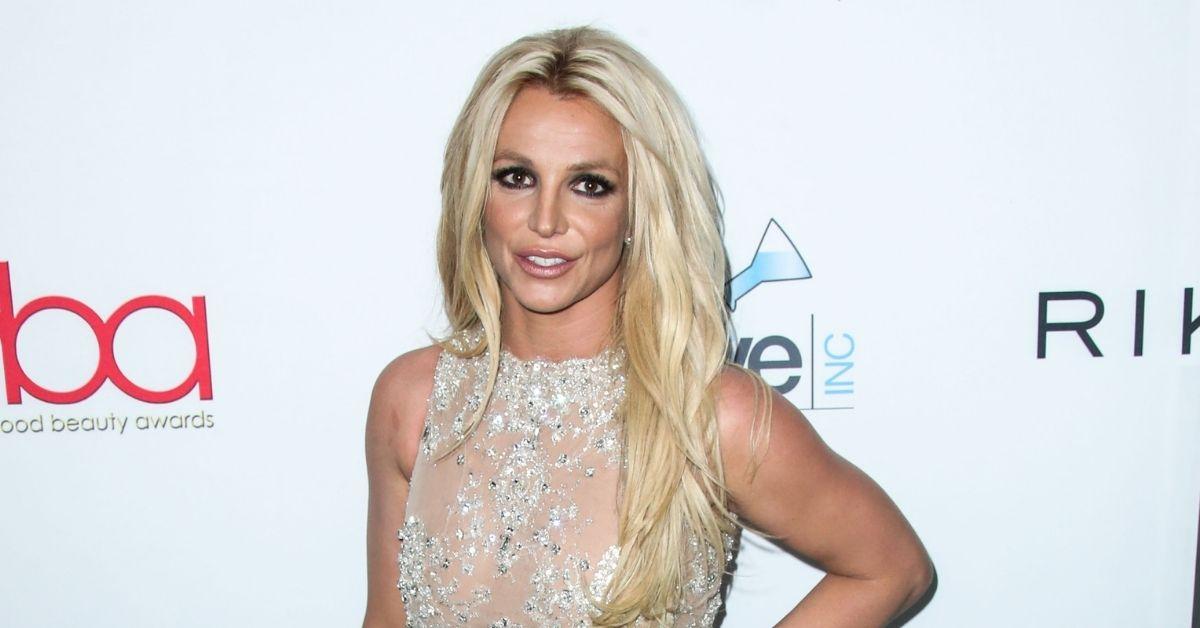 Almost two months after Framing Britney Spears was released, Britney Spears confirmed that she did see some of the documentary and was upset by it.
Article continues below advertisement
"I didn't watch the documentary but from what I did see of it I was embarrassed by the light they put me in ... I cried for two weeks and well .... I still cry sometimes !!!!" Spears wrote on Instagram Tuesday, March 30, along with with a video of her dancing to "Crazy" by Aerosmith.
Article continues below advertisement
"My life has always been very speculated … watched ... and judged really my whole life !!! For my sanity I need to dance to @iamstevent every night of my life 💃🏼💃🏼💃🏼 to feel wild and human and alive !!! I have been exposed my whole life performing in front of people," the 39-year-old explained. "It takes a lot of strength to TRUST the universe with your real vulnerability cause I've always been so judged... insulted... and embarrassed by the media... and I still am till this day."
Article continues below advertisement
The New York Times documentary, which was released on February 5, detailed the story of Spears' career, conservatorship and the #FreeBritney movement.
Article continues below advertisement
"We love you Britney & want you to be safe & happy," another gushed.
Article continues below advertisement
After Meghan Markle and Prince Harry's bombshell interview with Oprah Winfrey, fans hoped that the "Toxic" singer would get a tell-all moment of her own. "The report about Britney considering a tell-all is greatly exaggerated and essentially giving false hope to the fans who tweeted calls for it after the Harry and Meghan interview," an insider told OK!.
"Britney would like to tell her story and has always wanted to write a memoir, but the conservatorship makes that difficult and it's not something on her immediate radar, anyway," the source explained amid reports that the blonde beauty will be making her own documentary about her life.
Article continues below advertisement
Spears is still involved in a court battle about her conservatorship. A Los Angeles Superior Court judge reportedly overruled her father and conservator, Jamie Spears', objections to having Bessemer Trust serve as co-conservator to the pop icon's estate.
Article continues below advertisement
Spears attorney Samuel Ingham previously expressed that his client is "afraid" of her father and would not perform again if he remains her conservator. The Louisiana-native has since reportedly filed a petition to request that Jodi Montgomery, who served as a temporary conservator when her father took a break due to health issues, be the sole conservator of her person.
"Any time Britney wants to end her conservatorship, she can ask her lawyer to file a petition to terminate it; she has always had this right, but in 13 years has never exercised it," Jamie's attorney Vivian L. Thoreen said earlier this month. "Britney knows that her daddy loves her, and that he will be there for her whenever and if she needs him, just as he always has been — conservatorship or not."