NEWS
Britney Spears Slams Alyssa Milano For 'Bullying' Her & Questioning Her Well-Being: 'It Saddens Me'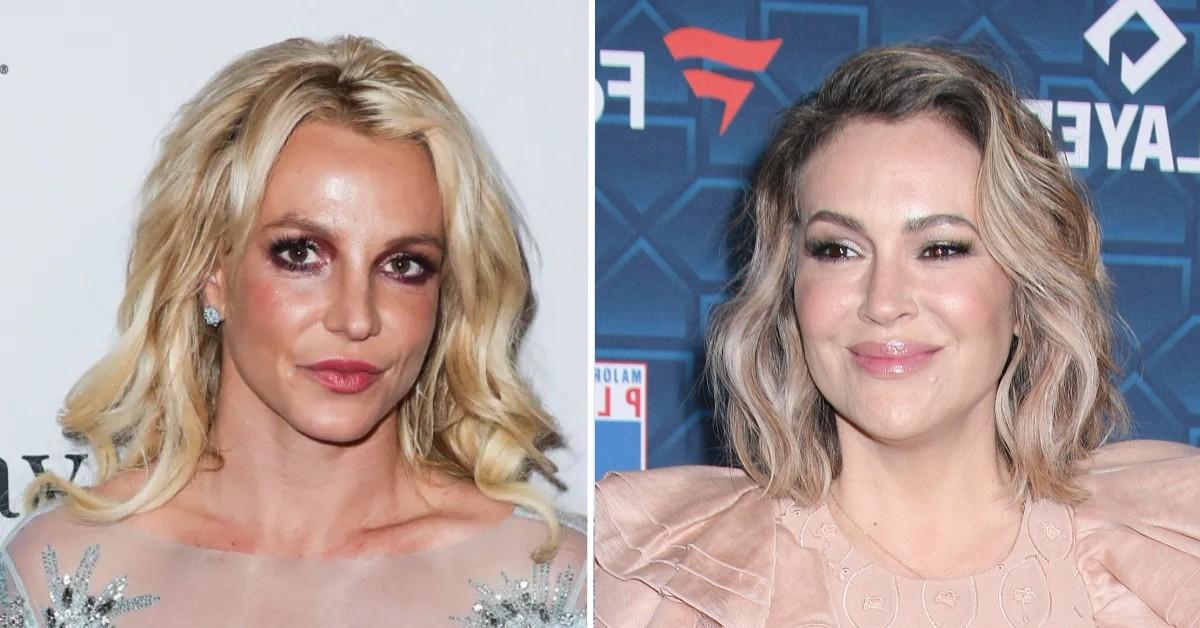 As if her fans questioning her mental state wasn't bothersome enough, Britney Spears is far from pleased with fellow A-listers chiming in on her life.
The princess of pop accused Alyssa Milano of bullying her after the Charmed actress posted a tweet questioning Spears' well-being.
The tweet posted in late December 2022 read, "Someone please go check on Britney Spears." The "Toxic" songstress shared a screenshot of the post to her Instagram Story while calling the actress out.
Article continues below advertisement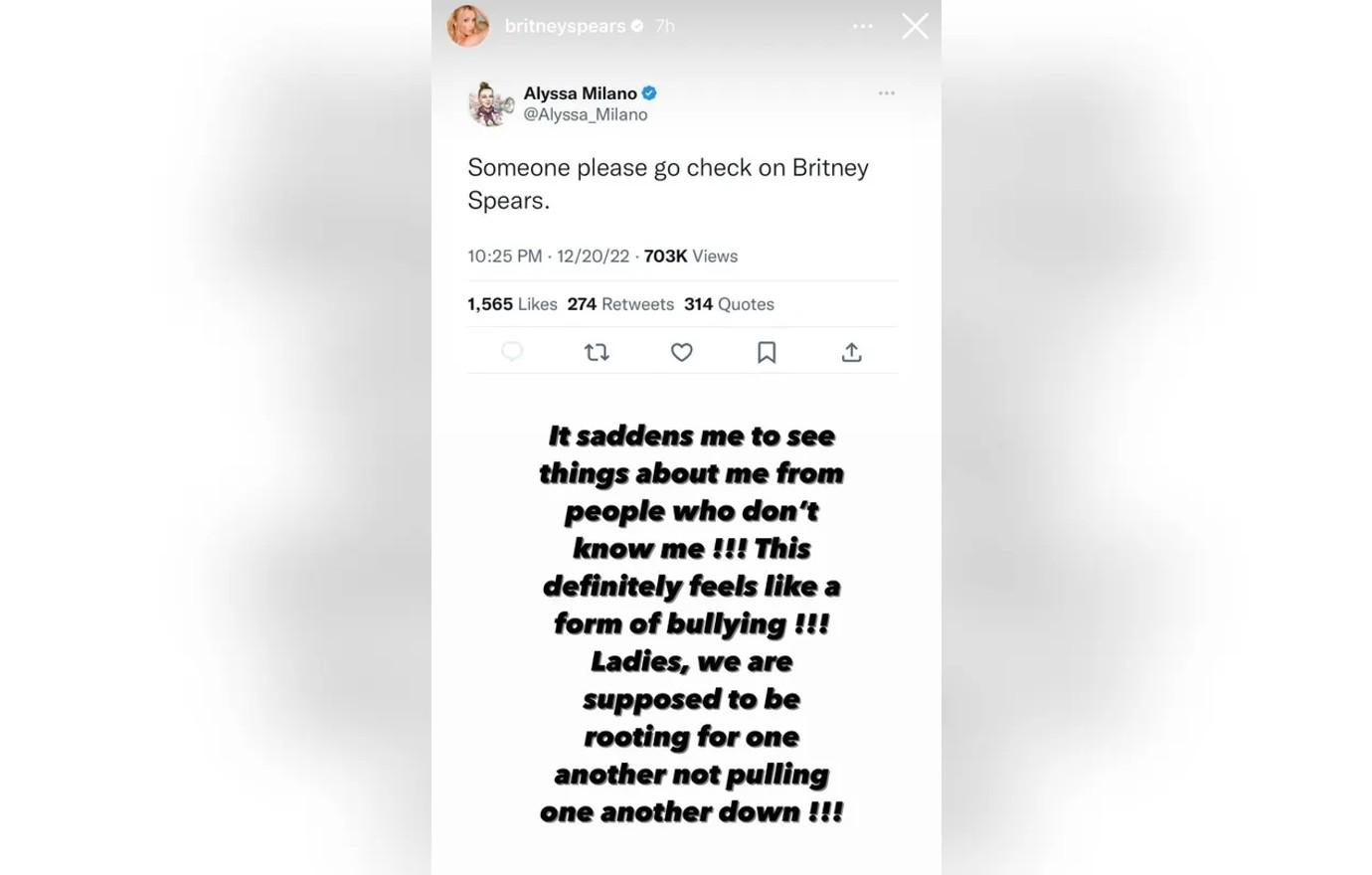 "It saddens me to see things about me from people who don't know me!!! This definitely feels like a form of bullying!!!" Spears wrote. "Ladies, we are supposed to be rooting for one another not pulling one another down!!!"
Milano has yet to respond to Spears' shade, which just so happened to have come on the heels of her fans' growing concern about her safety.
Article continues below advertisement
Though Spears is often questioned about the controversial content she posts to her Instagram account and even more bizarre captions, her fans sent themselves into a tizzy after she recently deactivated her social media account.
In response to the removal of her page — something she has done several times in the past — her fans phoned the police begging for a wellness check on the pop star.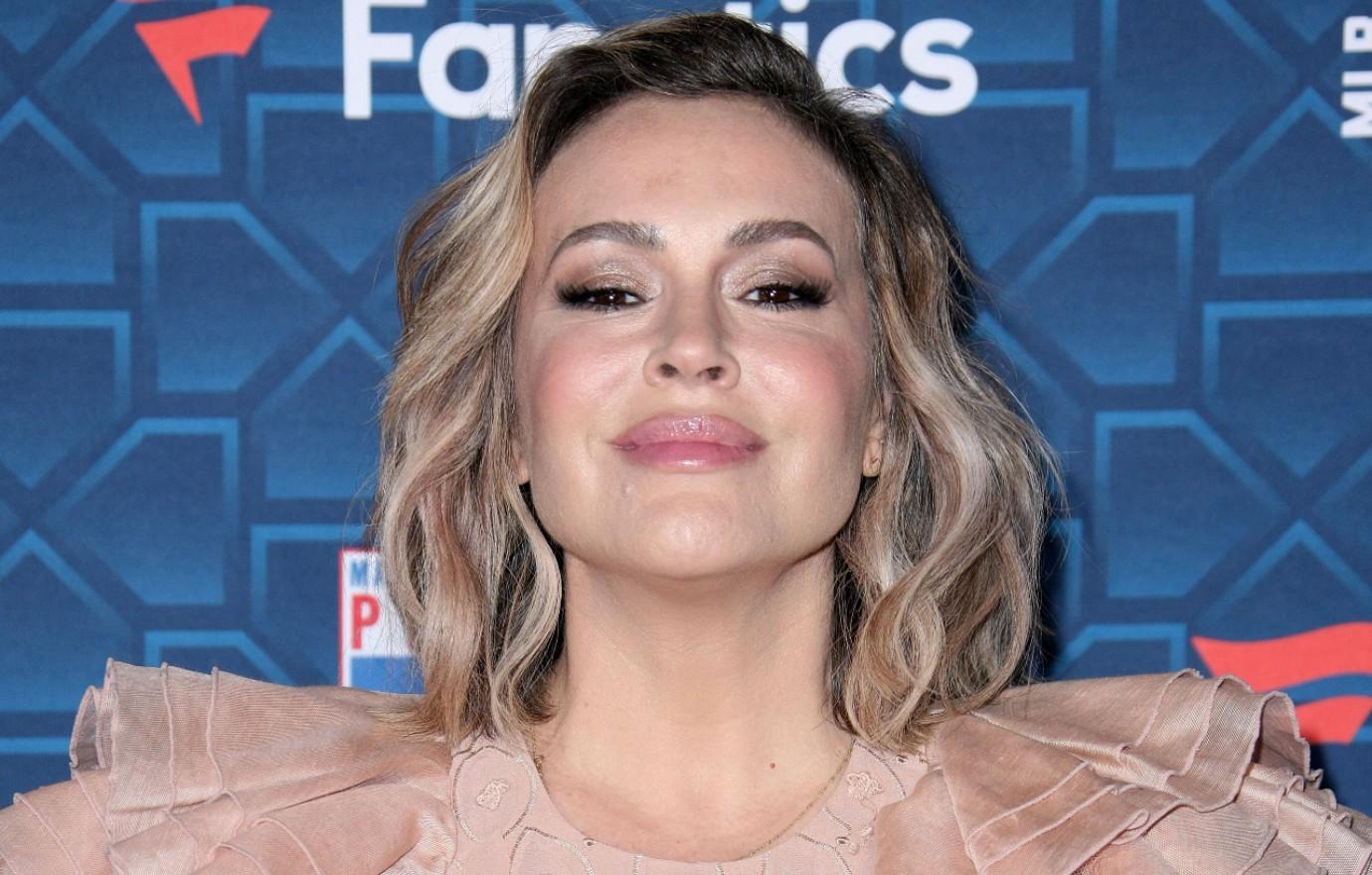 Article continues below advertisement
After the police confirmed on Wednesday, January 25, that they checked on Spears and didn't believe she was "in any kind of harm or any kind of danger," the Grammy Award winner addressed her concerned fans — and told them to back off.
"As everyone knows the police were called to my home based on some prank phone calls," she wrote via Twitter late last month. "I love and adore my fans but this time things went a little too far and my privacy was invaded."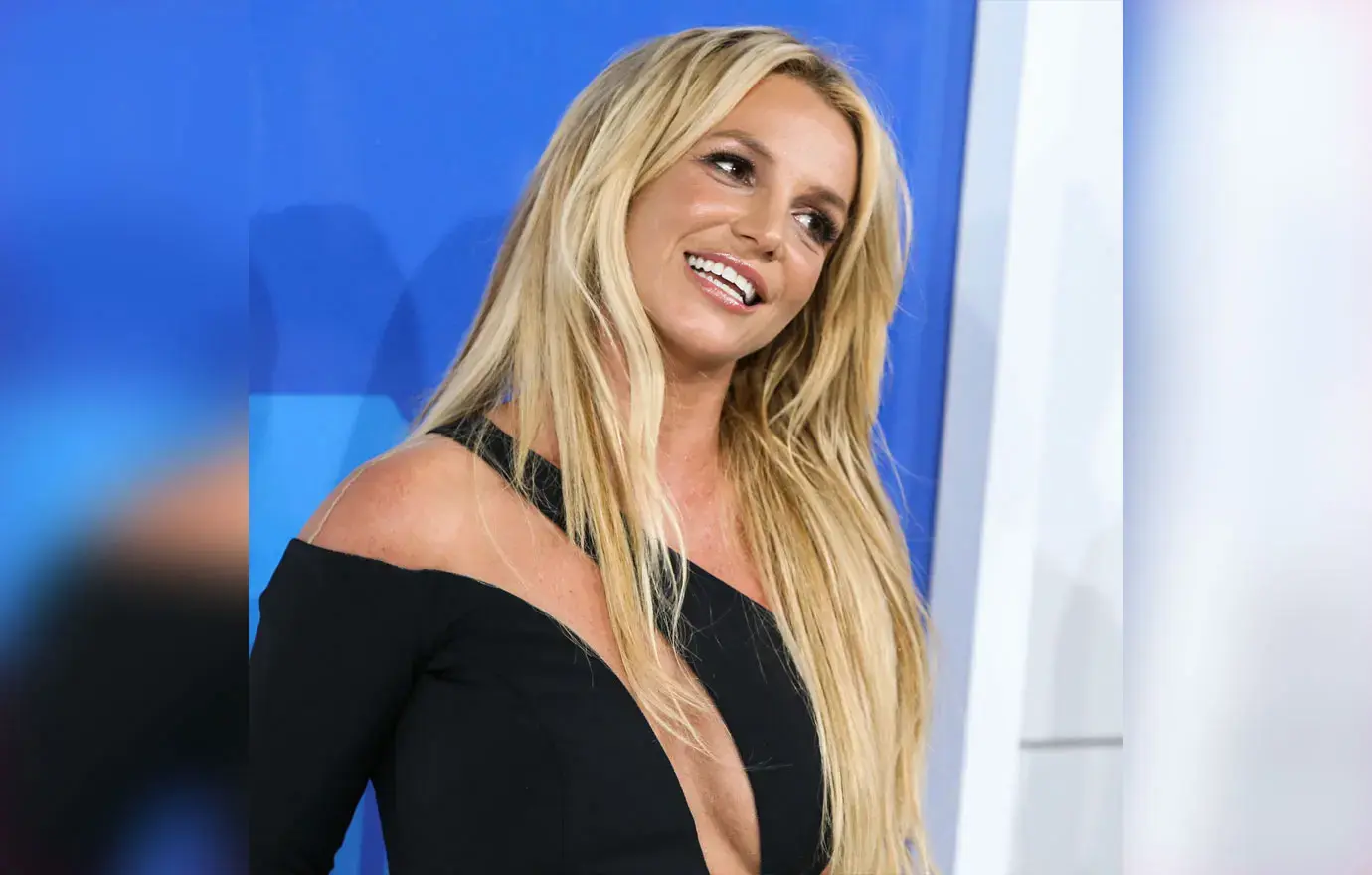 Article continues below advertisement
"This felt like I was being gaslit and bullied once the incident made it to the news and being portrayed once again in a poor and unfair light by the media," she concluded. "During this time in my life, I truly hope the public and my fans who I care so much about can respect my privacy moving forward. All the love, B."
Her fans may have been extra wary of her state as of late after she was accused of having a meltdown while out to dinner with husband Sam Asghari. While a source claimed she was acting "manic" at dinner and that Asghari stormed out of the eatery at one point, the couple, as well as a manager at the restaurant shut down the rumors.
After a video of Spears appearing to be incoherent and hiding behind a menu went viral, the manager explained, "The disruptor wasn't Britney — it was the diner who taunted her by taking a video without consent."
Asghari also told his followers to not believe everything they read online, while Spears — who admitted she was "a little drunk" at dinner — made light of the situation that was blown out of proportion.