NEWS
Britney Spears Spanks Herself and Flips Off the Camera as Pop Star's Concerning Behavior Continues to 'Freak Out' Fans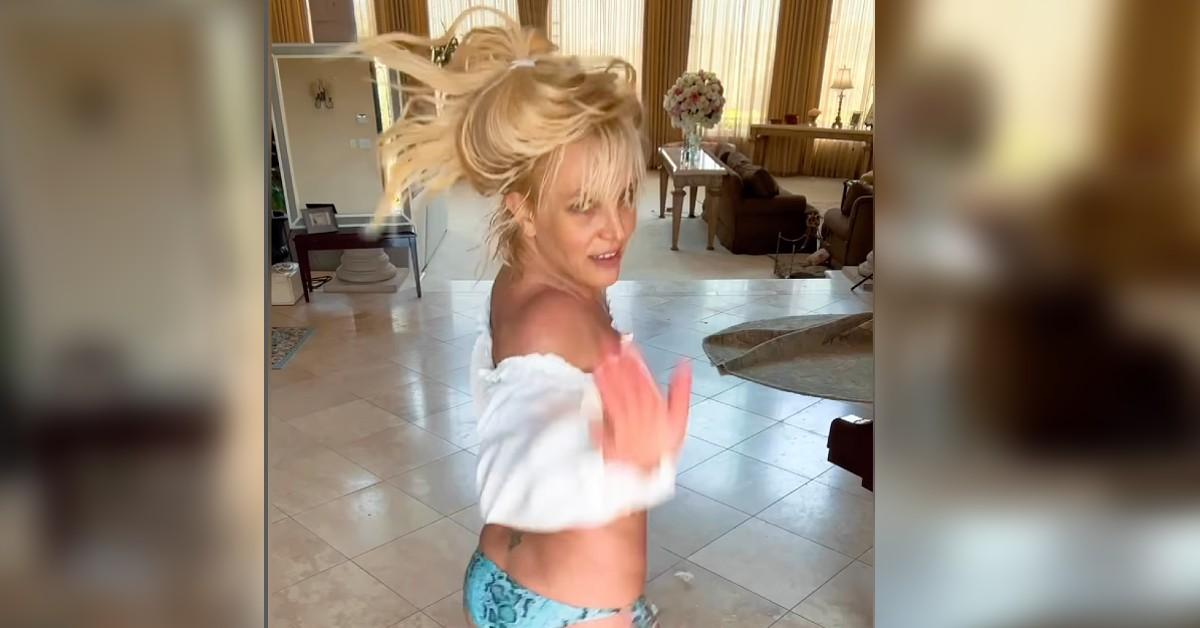 Britney Spears took her lyrics "hit me, baby, one more time" to heart when she repeatedly spanked herself in her latest Instagram video.
On Thursday, August 10, the Princess of Pop informed Instagram followers she was a little angry as she filmed a clip of herself dancing around in bikini bottoms and striking her behind numerous times.
Article continues below advertisement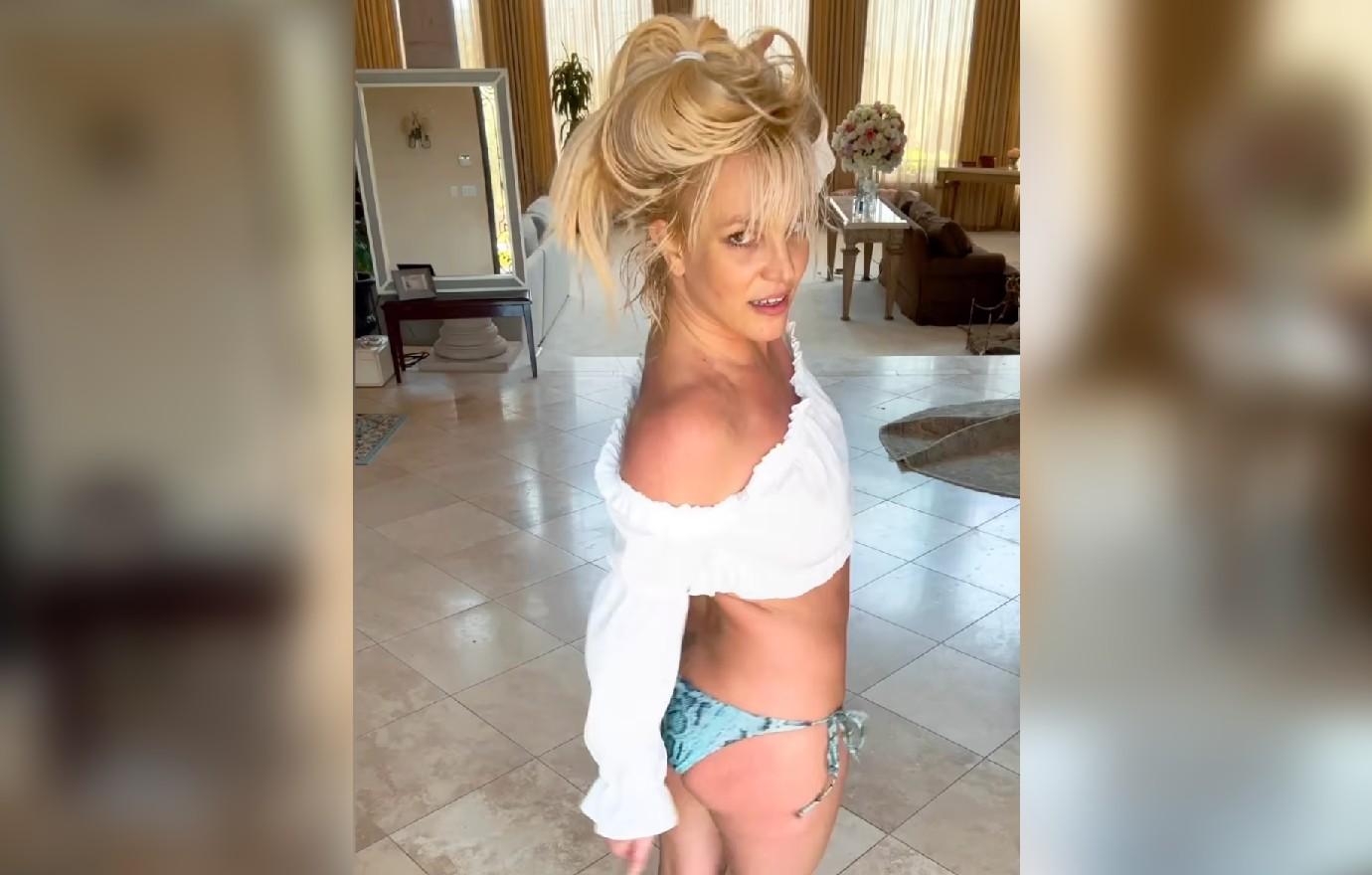 "Ok so I was a little pissed 😤 this day 😒😒😒😒😒😒!!!" Spears admitted in the caption of the post, which featured the "Toxic" singer dressed in an off-the-shoulder white blouse as she aggressively slapped herself on an already red and seemingly irritated part of her bum.
After strangely striking her bottom — which was slightly covered by her blue snakeskin cheeky swimsuit — Spears angrily looked at the camera while flipping it off with her middle finger before sticking her tongue out and waving it side to side.
Article continues below advertisement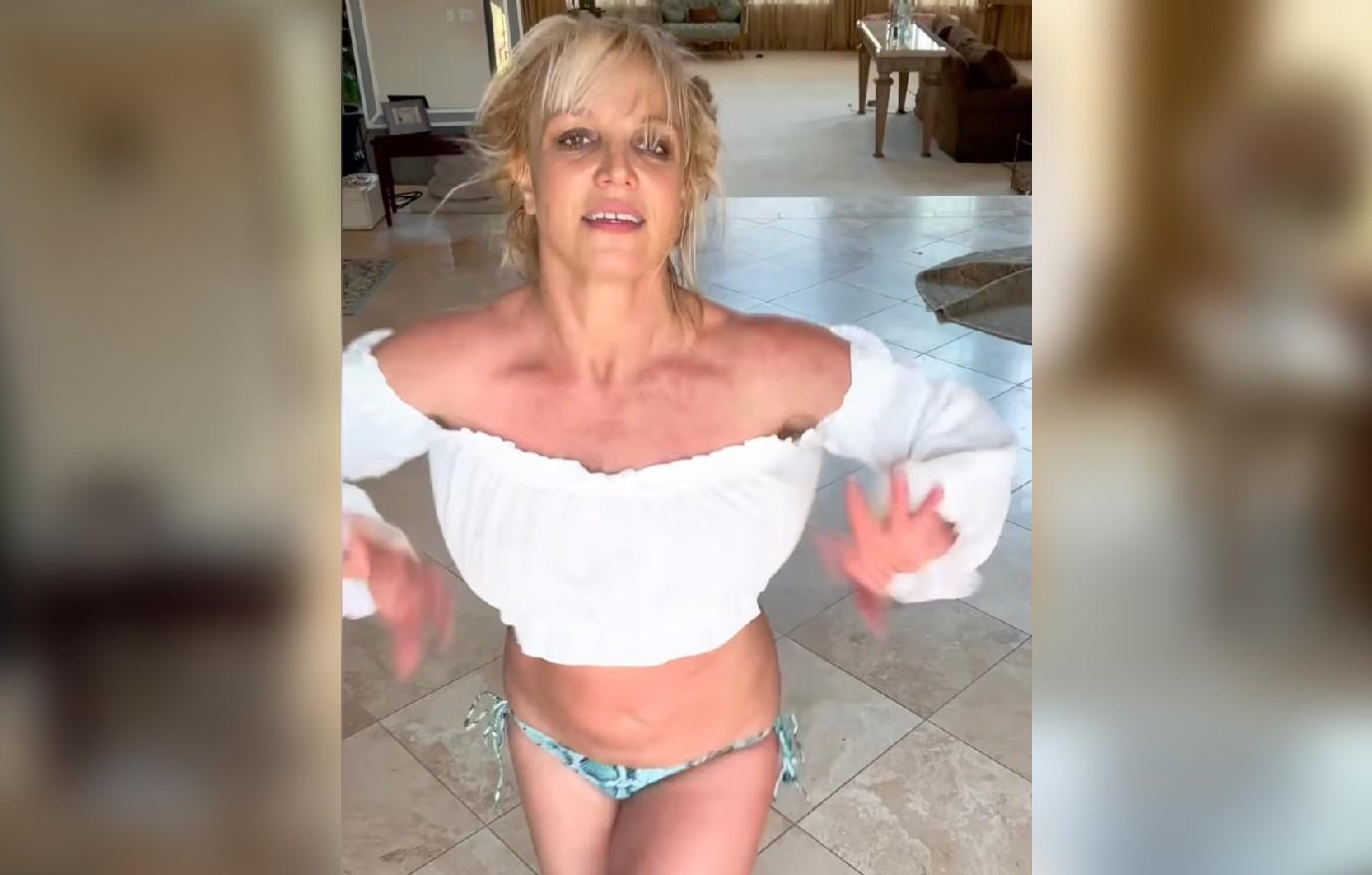 Never miss a story — sign up for the OK! newsletter to stay up-to-date on the best of what OK! has to offer. It's gossip too good to wait for!
Article continues below advertisement
Spears' bizarre behavior wasn't the "Circus" vocalist's first cause for concern that day.
During the early hours of Thursday morning, the 41-year-old was "freaking out" social media users after making little-to-no sense in a lengthy, since-deleted Instagram caption.
"I don't know what I'm exactly saying but it's sort of rolling off my tongue at the moment 😂😂😂!!!" Spears admitted halfway through the gibberish-like paragraph — which discussed the mythical form of Judaism, Kabbalah, and even threw some shade at her parents for placing her under a 13-year abusive conservatorship from 2008-2021.
After reading the alarming message, worried fans flocked to Twitter and begged someone to either explain or ensure them Spears was OK.
Article continues below advertisement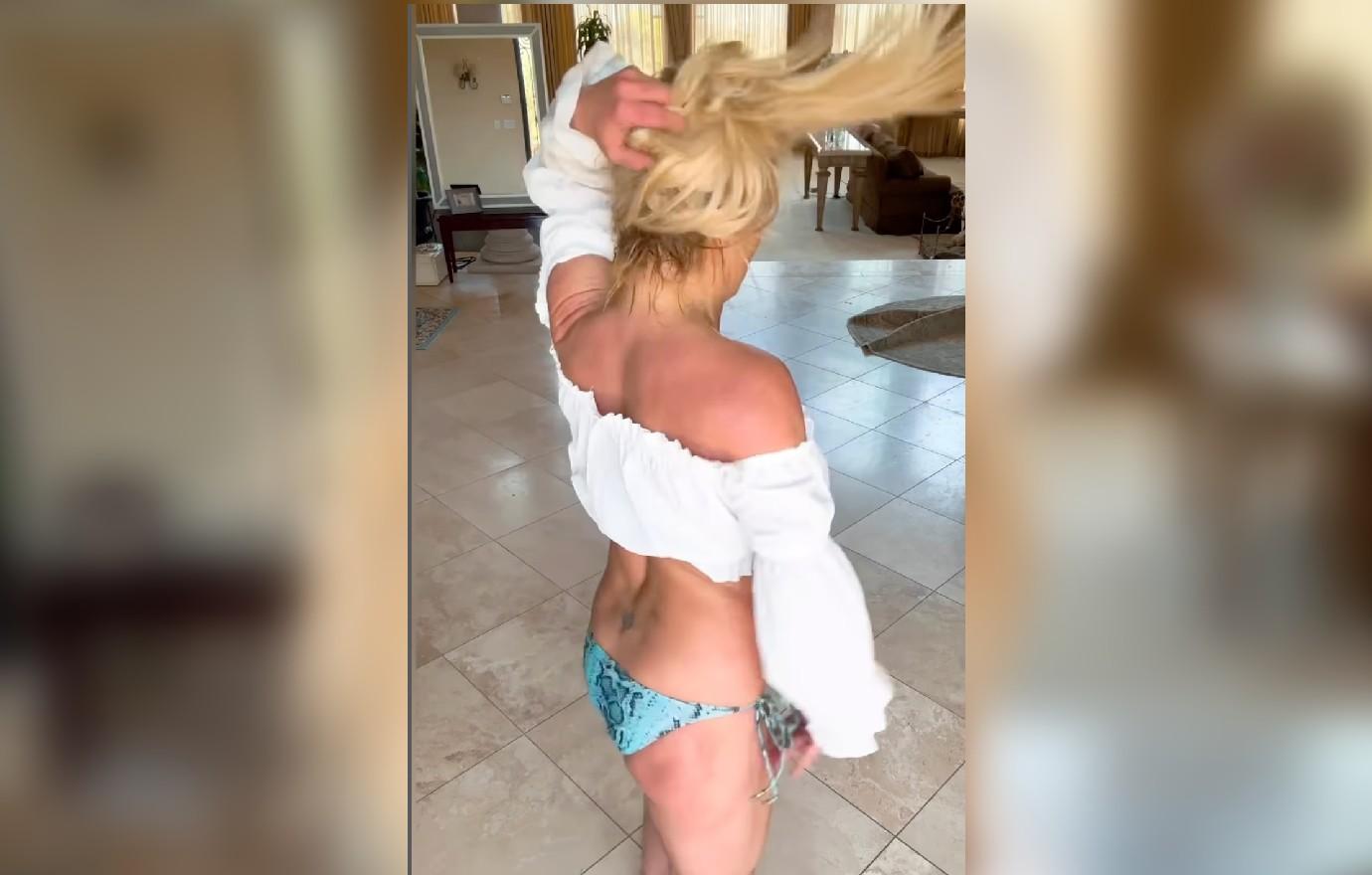 "What the h--- is up with #BritneySpears last IG post?? What the f--- is she even talking about? Is girl ok? She makes zero sense. Is she on drugs? Is it mental issues? Honestly, it's freaking me out. Our girl needs some help. #JusticeForBritney," a concerned supporter of the mom-of-two tweeted.
"For the life of me, I don't completely follow this post from #BritneySpears on Instagram. Is it because I haven't had caffeine yet? Does anyone know what she's trying to say? I'm genuinely asking," another individual wrote.