PHOTOS
Supermodels Return: They Were the Faces of the '90s — Here's What They're Up to Now!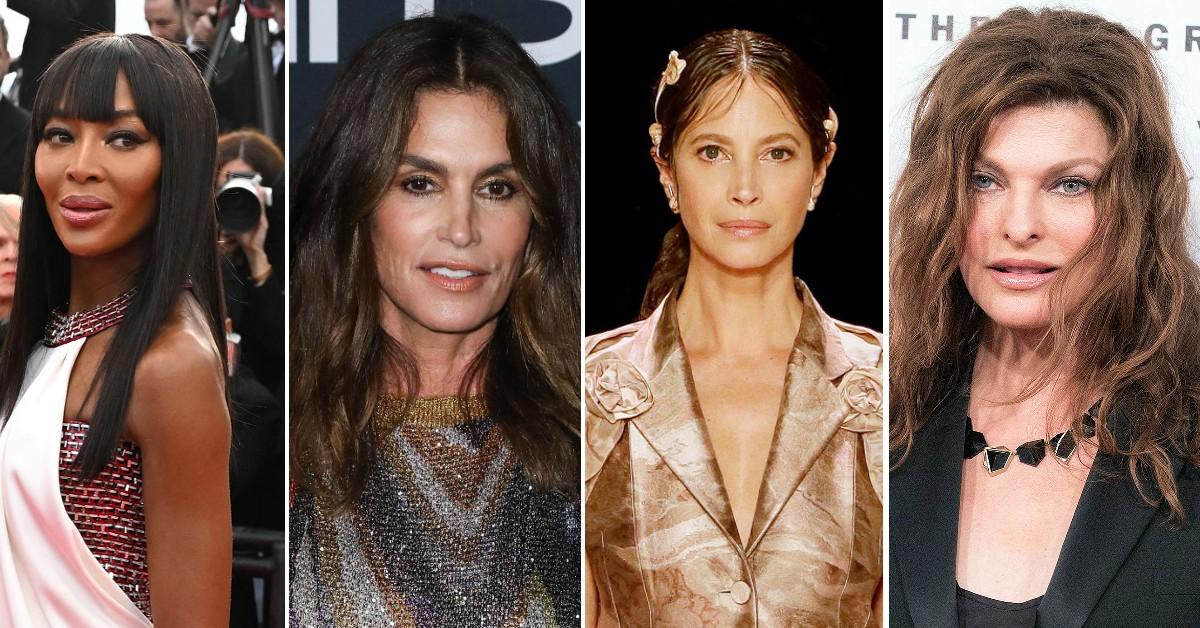 Christy Turlington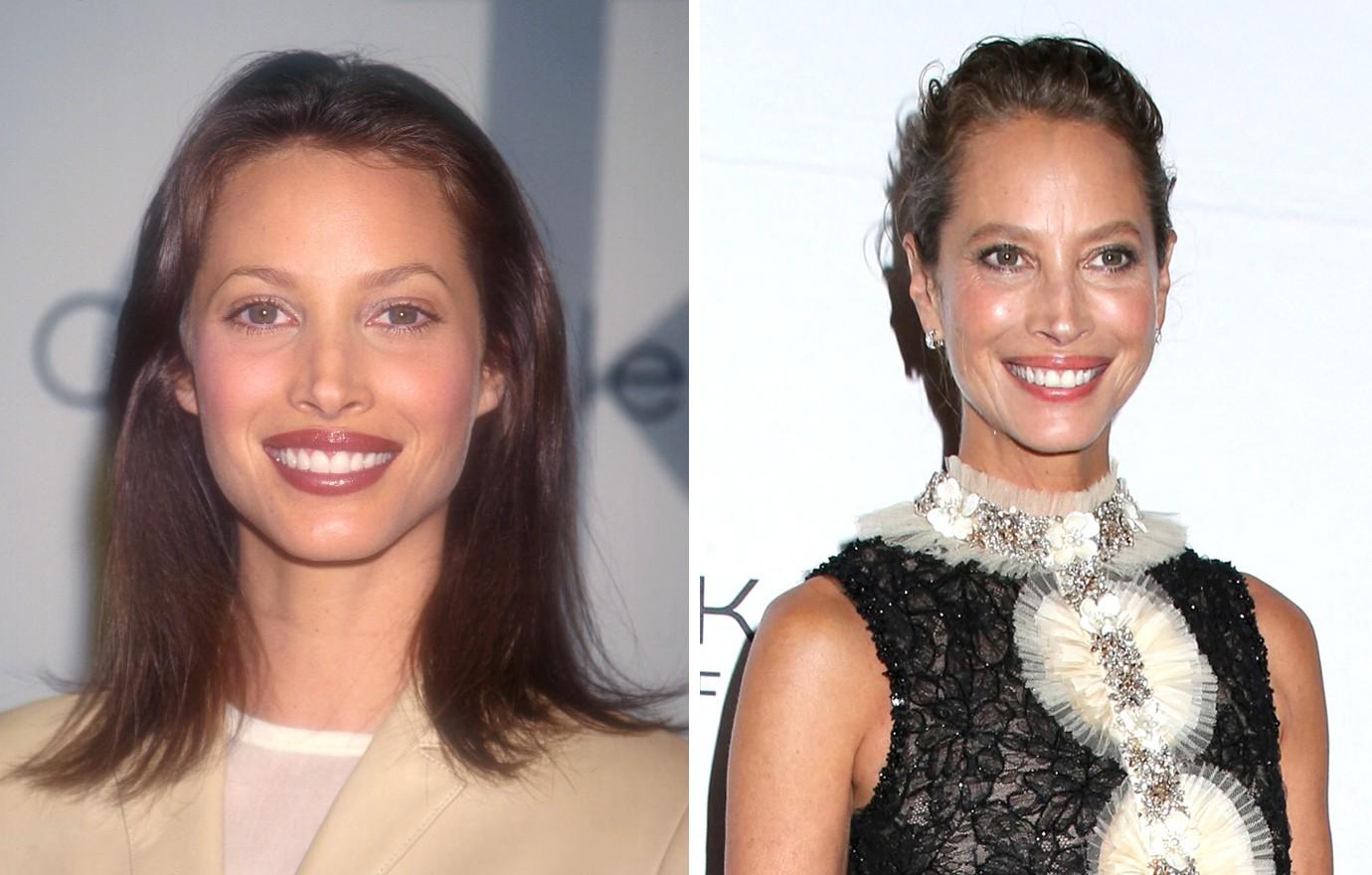 THEN: One of five models featured in George Michael's iconic 1990 music video "Freedom," the 54-year-old has fond memories of hanging out on set with the late singer. "The song was an instant classic," the Calvin Klein muse has said. "Whenever it gets played in a room I am in, I feel eyes turn on me."
NOW: After suffering complications from the 2003 birth of her first child with director husband Ed Burns, the California native was shocked to learn that 90 percent of maternal deaths are preventable, spurring her to pursue a master's degree in public health at NYC's Columbia University. She went on to launch the Every Mother Counts nonprofit, dedicated to making pregnancy and childbirth safe for mothers worldwide.
Article continues below advertisement
Cindy Crawford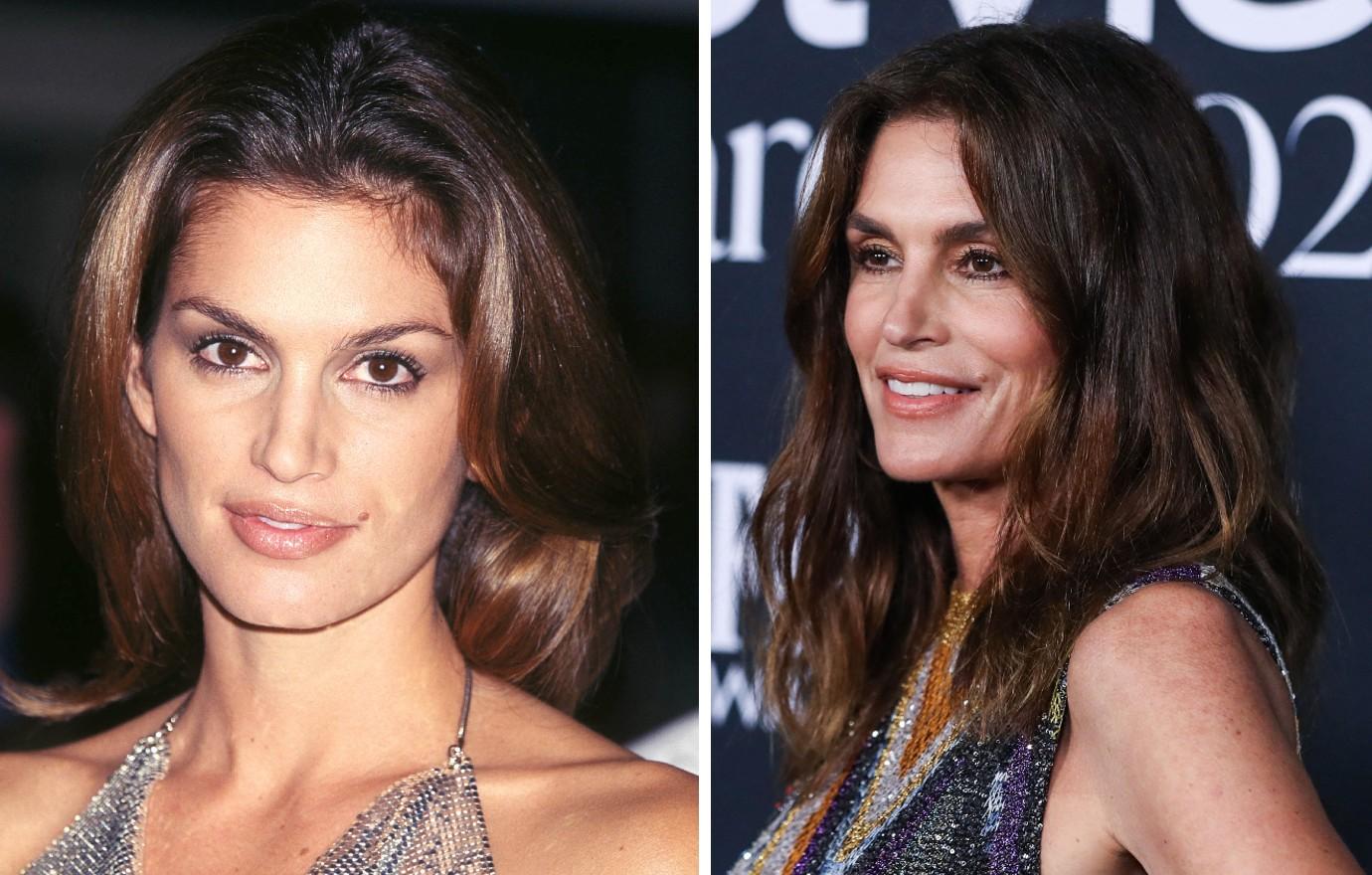 THEN: The high school valedictorian was famous for her trademark mole and luxurious locks. "I loved '90s hair," she's said. "The bigger the better." A muse for Gianni Versace, Cindy Crawford — who split from first husband Richard Gere in 1995 after four years of marriage — became a pop-culture phenom by downing a soda in a 1992 Pepsi ad (she revived the role for a 2018 Super Bowl spot!).
NOW: The mom to mini-me model Kaia Gerber, the 57-year-old, wed to Rande Gerber since 1998, still takes the occasional modeling gig in addition to focusing on her beauty line, Meaningful Beauty. "I'm aware that I don't look the same as I did when I was 25," she told W. "But I bring experience and confidence in front of the camera that I didn't have then."
Naomi Campbell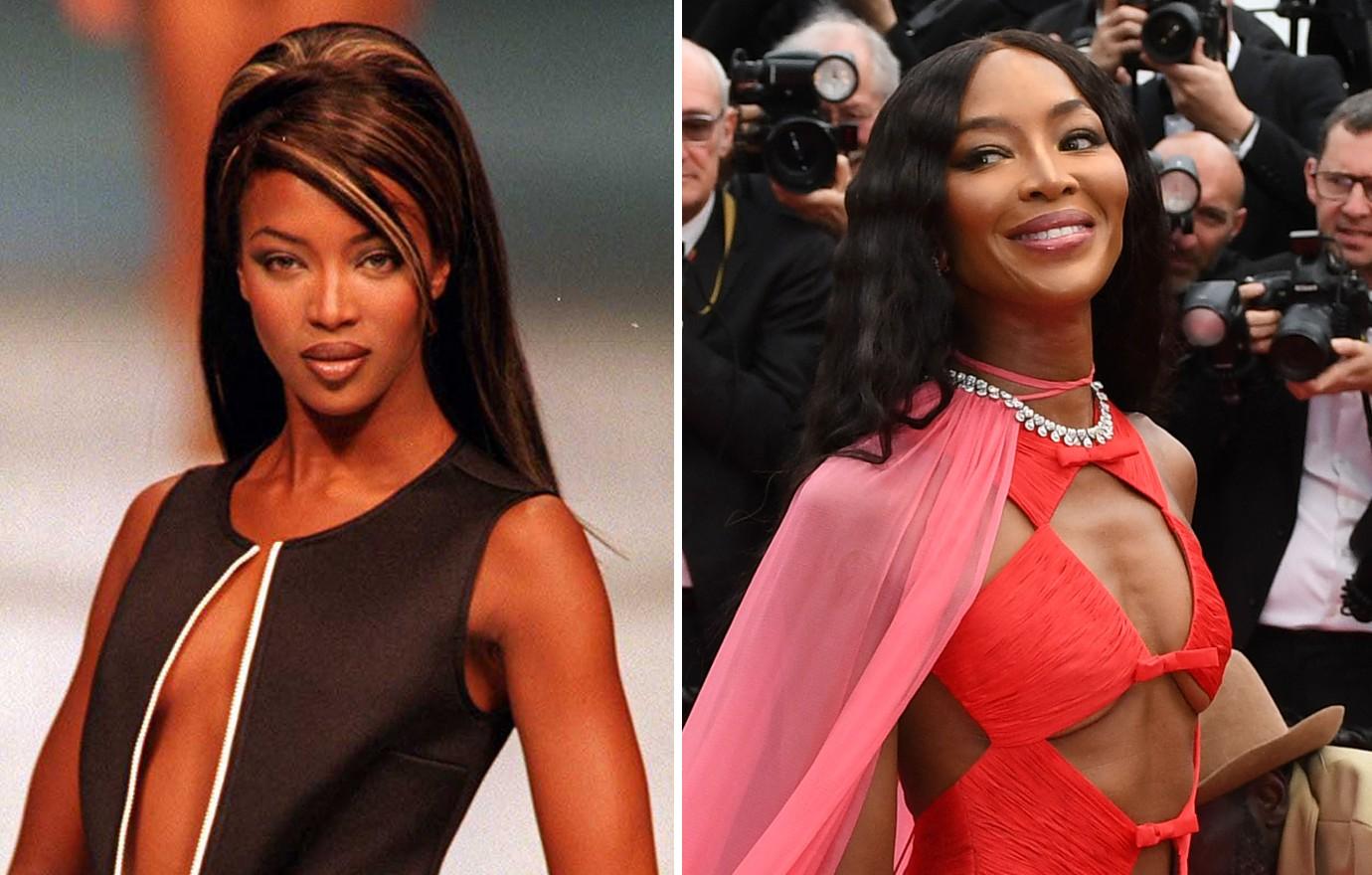 THEN: The British-born stunner was as well known for her temper as for her looks. The 43-year-old has been convicted of assault four times, including for throwing her cellphone at an assistant in 1998 and a Blackberry at a former housekeeper in 2007. (She famously showed up to do her community service in such designer duds as a $300,000 Dolce & Gabbana gown.)
NOW: Unlike many of her peers, Campbell — who recently welcomed her second child via surrogate — is still strutting the runway. "I have nothing to prove," she told Bazaar. "It's what I like doing. My work is hard, but it's joyful at the same time."
Article continues below advertisement
Linda Evangelista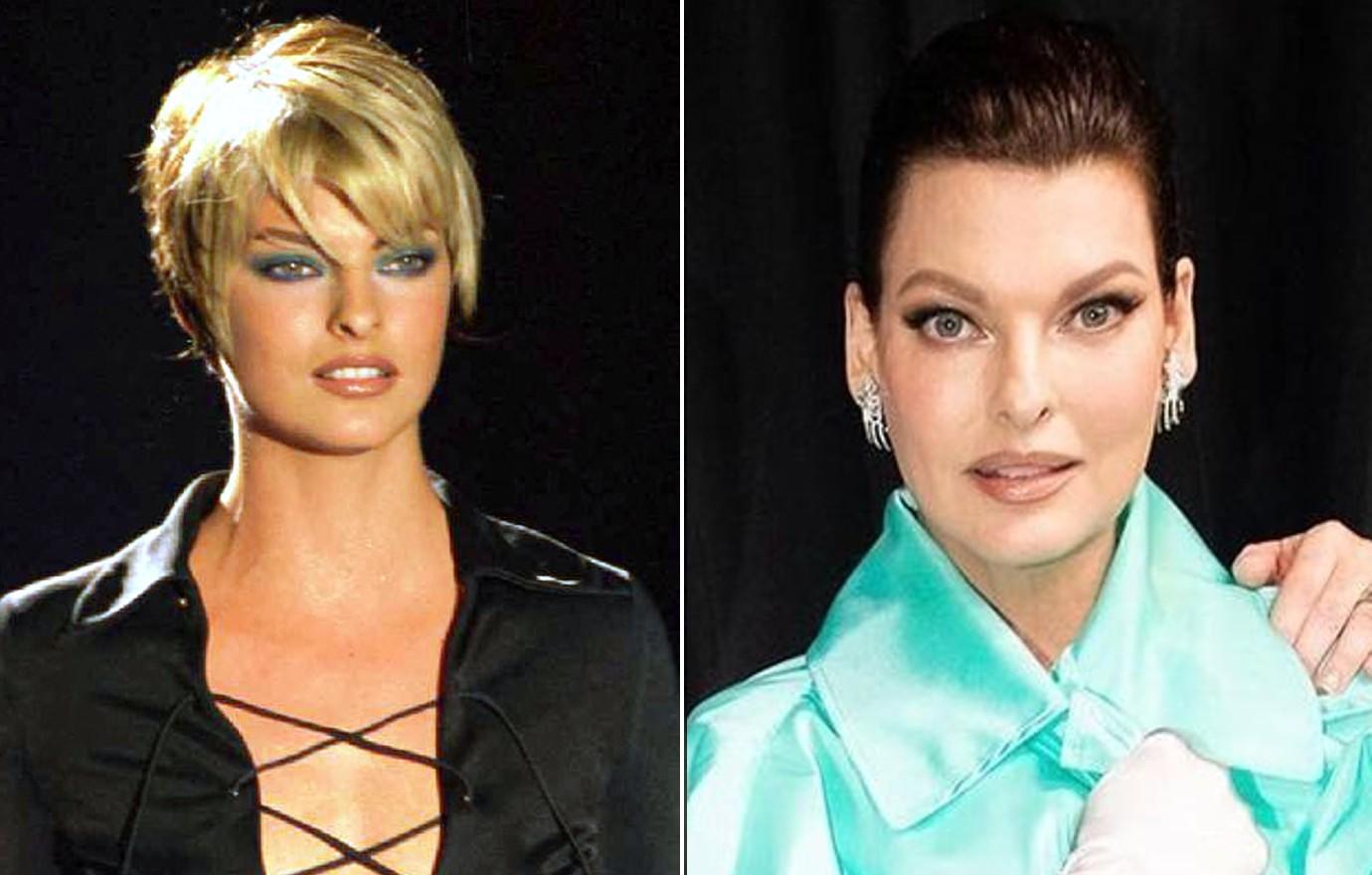 THEN: The Canadian beauty has graced more than 700 magazine covers and was the muse of fashion photog Steven Meisel. At the height of her fame, the model was slammed for being out of touch. "We have this expression, Christy [Turlington] and I… We don't wake up for less than $10,000 a day," she told Vogue in 1990 — an utterance that's haunted her for decades.
NOW: In 2022, the 58-year-old settled a $50 million lawsuit she filed against CoolSculpting after she claimed the fat-freezing cosmetic procedure had left her "permanently disfigured" with "bulges and protrusions." The mom-of-one later said: "I look forward to the next chapter in my life and am happy to put this matter behind me."
Article continues below advertisement
Claudia Schiffer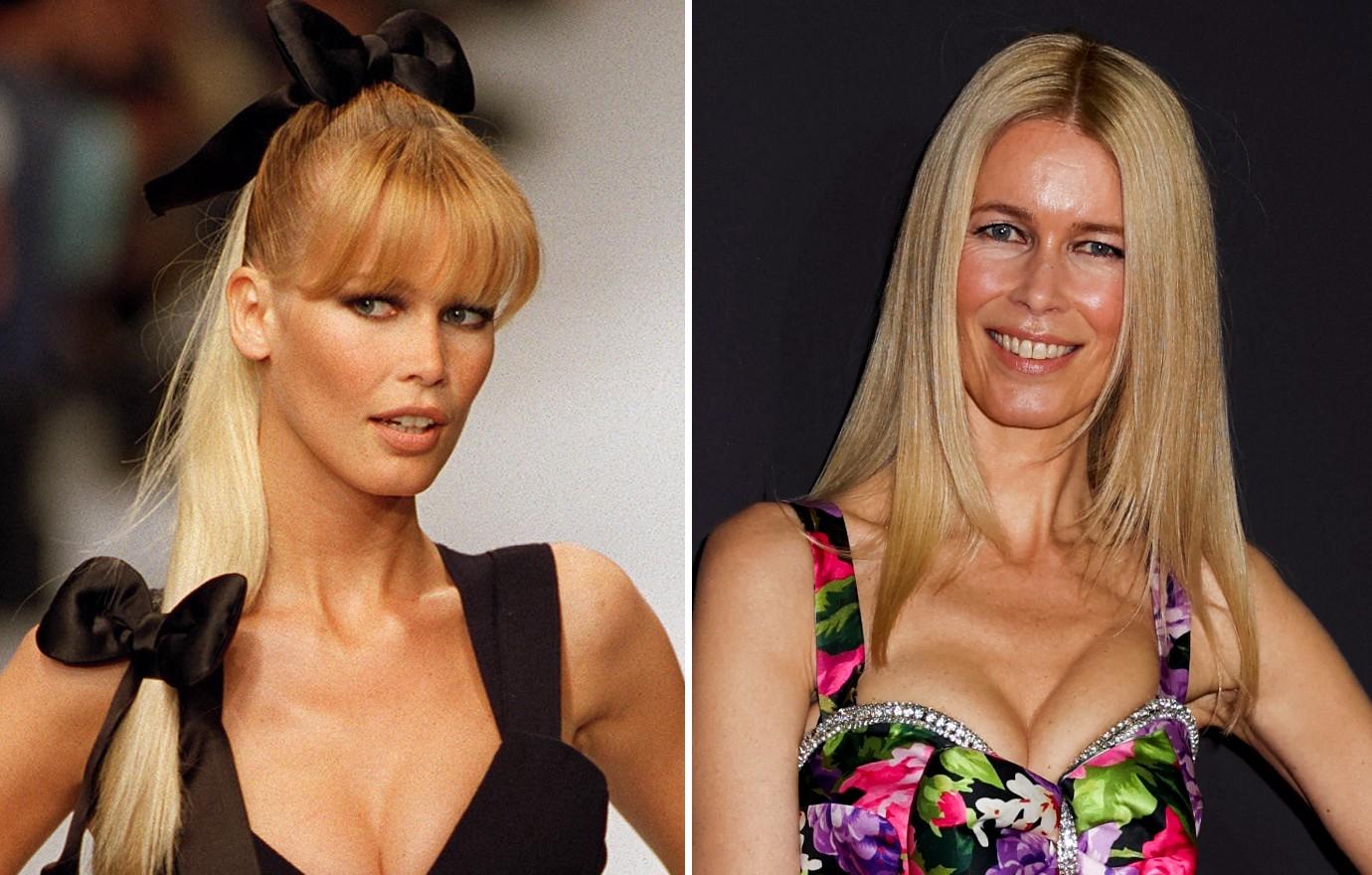 THEN: The German model and actress rose to fame in the '90s and was constantly compared to Brigitte Bardot. She's appeared on more than 1,000 magazine covers and even holds the record for the model with the most magazine covers.
NOW: At 52, the blonde beauty has still got it, as she revealed she still wears her 30-year-old Chanel jeans. "While denim is commonplace in high-end fashion today, back then it was so novel and fresh; Karl Lagerfeld turned what was a basic item of clothing into a luxury garment using beautiful fabric, braiding and the signature interlocking 'CC' buttons," Schiffer wrote.
"They are a part of my life as much as any treasured piece of jewelry or favorite artwork. And, to be honest, I like the fact that they still fit me!" she added.