NEWS
'Clean Up on Aisle Kamala': VP Harris Says U.S. Wants to 'Decrease Population' Rather Than 'Pollution' in Latest Gaffe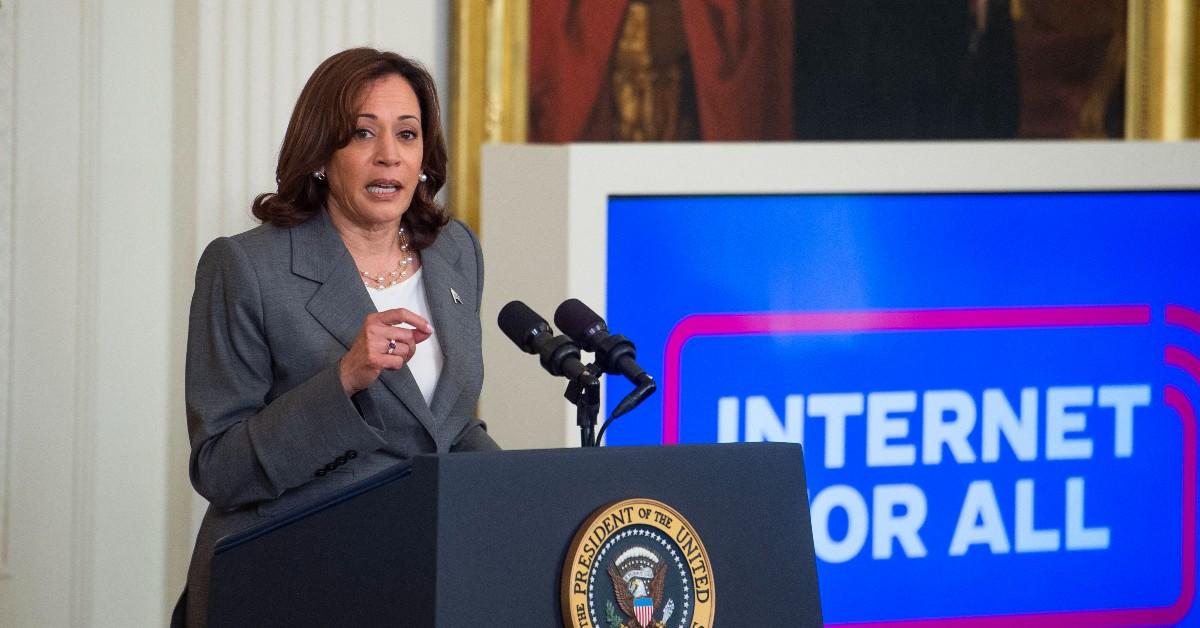 Oops!
On Friday, July 14, the Vice President of the United States, Kamala Harris, made a speech on climate change and creating a "clean energy economy," however, she made an unfortunate gaffe in the process.
Article continues below advertisement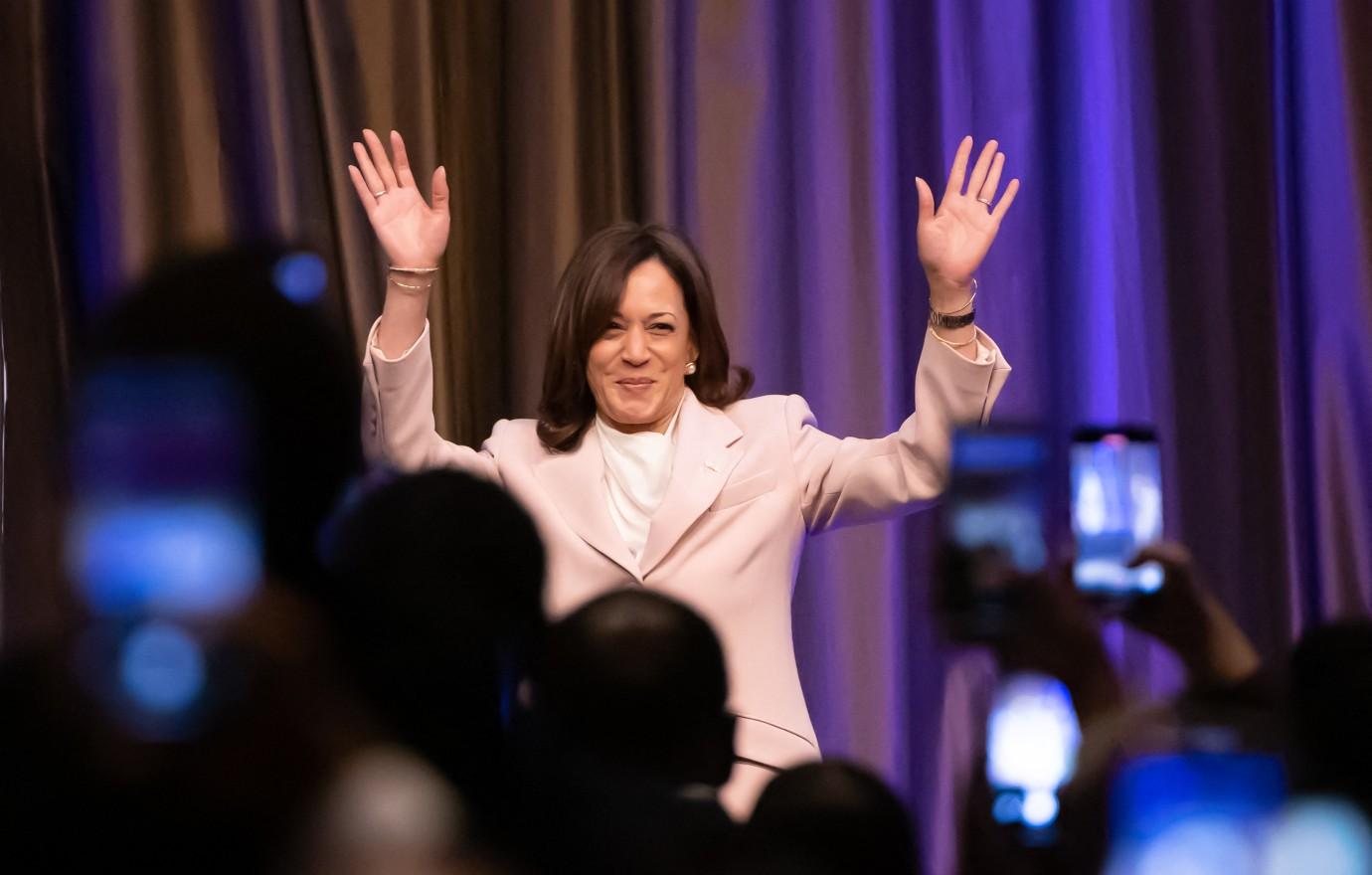 "When we invest in clean energy, and electric vehicles, and reduce population, more of our children can breathe clean air and drink clean water," Harris declared on the podium without correcting the word "population" to "pollution."
The public quickly took to social media to share their stance on the controversial mess-up. The Republican National Committee even picked up the clip, posting it to Twitter.
Article continues below advertisement
Rep. Thomas Massie (R-KY) replied to the tweet asking his followers, "Are you the population she wants to reduce?"
"CLEAN UP ON AISLE KAMALA," one user penned under the Republican National Committee's post, while another wrote, "Oooops. Your not supposed to say the 'depopulation' part out loud."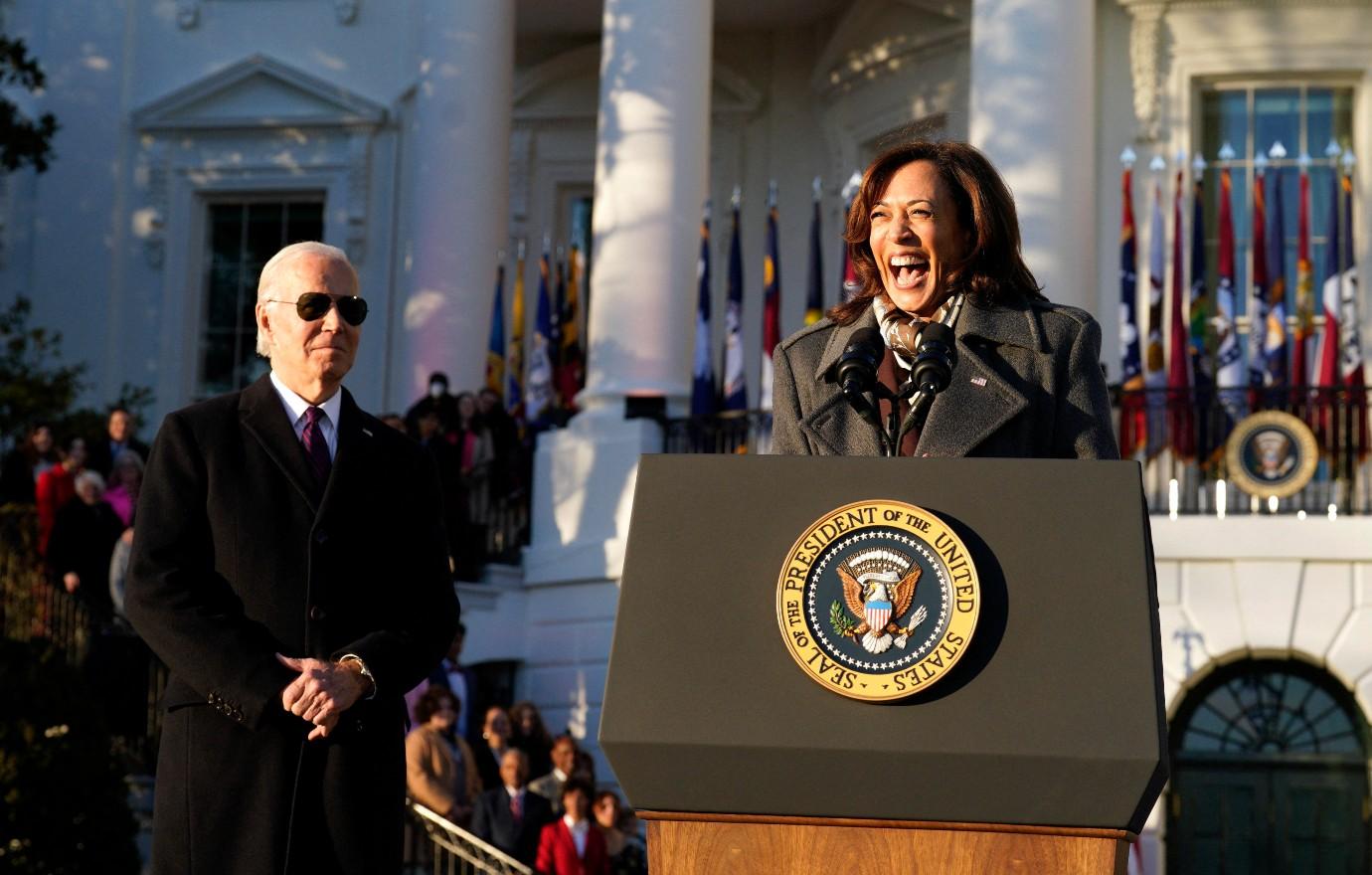 Article continues below advertisement
"It seems like she probably read the teleprompter word 'pollution' as 'population.' The fact that she didn't correct herself though is curious," a third explained, while a fourth said, "So, when do we start reducing population? Do we get to pick and choose?"
Others assumed the word swap was not a mistake at all, saying, "Her speech obviously said pollution, but she said what she meant…" and "'…and reduce population…' I was told that was conspiracy talk."
Fox News host Jesse Watters also reacted to Harris' statement on his show, Jesse Watters Primetime, Friday night.
"What she just said, you're not supposed to say if you're a liberal," he said. "They've been saying this for a long time, they need to reduce population to heal the planet. How does she actually intend to do that do you think?"
Article continues below advertisement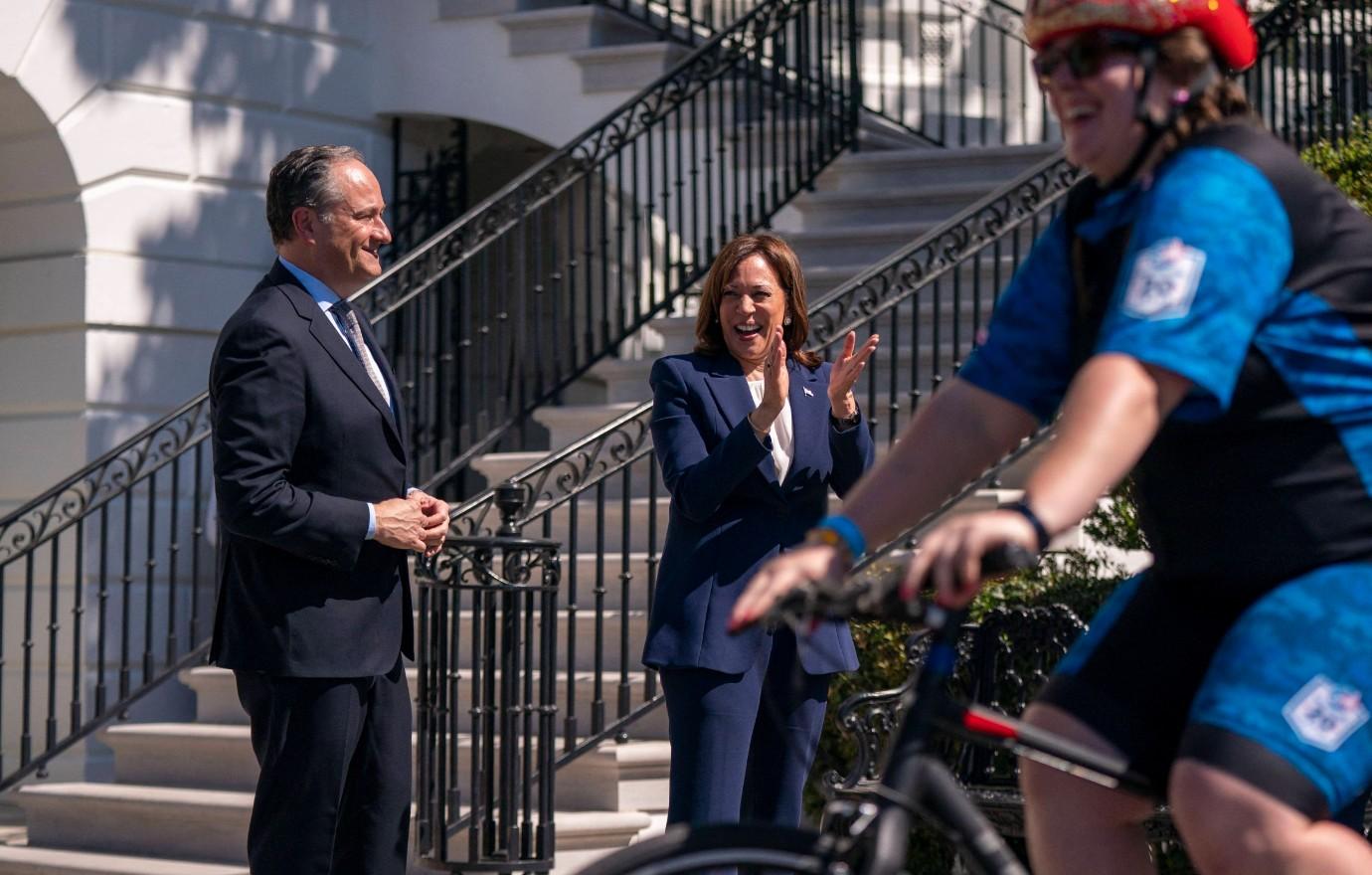 In response, conservative commentator Tomi Lahren stated, "This is another one of those Republican conspiracy theories you've said for so long, that Democrats want to reduce the population, and then she just flat out said it."
As OK! previously reported, this was not the first time Harris had made a blatant mistake during a speech, so much so Fox News star Harris Faulkner vocalized her worry for the former Attorney General of California.
Article continues below advertisement
Never miss a story — sign up for the OK! newsletter to stay up-to-date on the best of what OK! has to offer. It's gossip too good to wait for!
"She is off track, and I think we know this even from a president who has historically low approval ratings," Faulkner said. "So, it doesn't really matter now what she says as much as what she does. What is she doing to change the opinion of Americans? And if she ends up running in Biden's place and for some reason he doesn't run — is there enough time for her to turn this ship around?"