EXCLUSIVE
'Thank You Bullies': Non-Binary Model Courtney Stodden Says Their Oppressors 'Helped Me And Made Me Who I Am'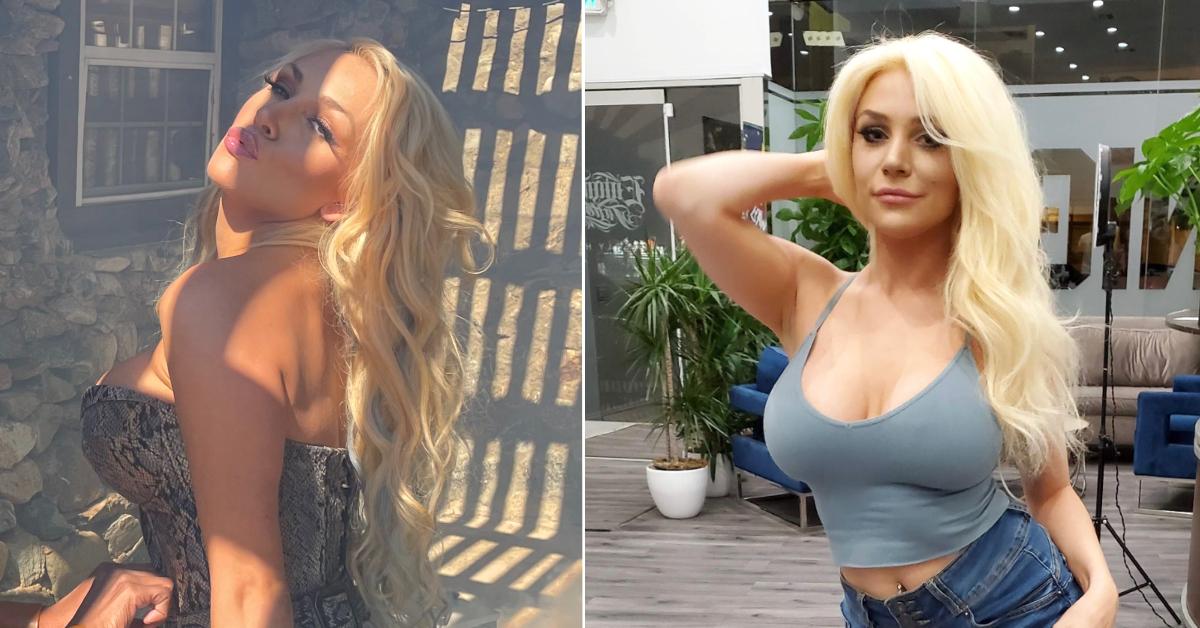 Instagram influencer Courtney Stodden is looking to take over the music world with their newly released seductive bop "Pleasure." They are riding high following the release after bravely announcing to world they are non-binary.
Article continues below advertisement
"They/them/theirs," Stodden previously wrote alongside a selfie on Tuesday, April 13, sharing their new pronouns. "I don't identify as she or her. My spirit is fluid with a kaleidoscope of color." Stodden shared that as a child they "never felt like I ever fit in anywhere" and admitted they were "bullied horribly in school because I was different."
Article continues below advertisement
Stodden was thrust into the spotlight in 2011 when they married ex-husband Doug Hutchison — when they were only 16 years old and the Green Mile star was 50. The blonde beauty took their toxic relationship with their ex-husband as well as the ridicule they encountered from the media and used it as fuel to drive their art.
Article continues below advertisement
OK! exclusively chats with Stodden, where they reveal it was their troubled childhood and bullying they endured in school that has put them where they are today — on top!
Article continues below advertisement
"When I hit puberty, everyone, especially all of my girlfriends just turned on me," they dish to OK!, referring to them developing faster than their childhood peers. "Bullying sticks with you and stays with you probably your entire life, and I believe for me I look back and think to myself 'I was so different from them.'
"Not a lot of people understand different," they say, reassuring others that "it's ok to be different."
Article continues below advertisement
Now, at 26, Stodden has matured and is able to own who they are. They even admit it was their childhood bullying that made them stronger. "If I wasn't bullied, I don't think I would have nearly as much drive and confidence in myself to achieve my goals."
They add: "So I thank everyone who bullied me actually at the end of the day, cause it helped me and served me in a way that made me who I am. So thank you bullies."