EXCLUSIVE
David Duchovny Tell-All: He 'Wants To Set The Record Straight' On His Divorce & Sex Addiction — And More!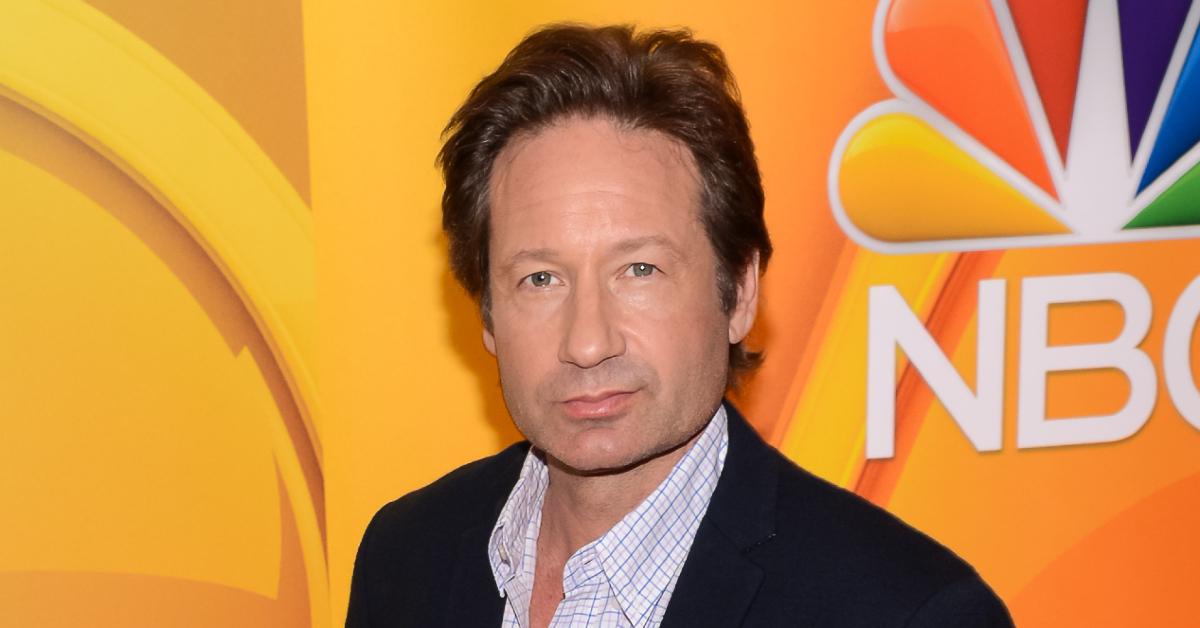 "The truth is out there," is the tagline from the show that made him famous, but X-Files star David Duchovny has always kept the details of his private life firmly under wraps.
"He's one of the most enigmatic and elusive stars in Hollywood," says an OK! insider. "And there are a lot of misconceptions about him." He won't be a man of mystery for much longer.
Article continues below advertisement
"He wants to set the record straight," says the insider. "David comes across as standoffish, but he's actually a really sensitive guy and a hopeless romantic."
His love life will certainly take up a lot of real estate. He and Leoni, 54, wed in 1997 after just eight weeks of dating. But Duchovny's demanding career coupled with his womanizing ways soon drove a wedge between them.
STRANGER THINGS' STAR SHANNON PURSER CONFESSES DARK STRUGGLE: 'SELF-HARM WAS SOMETHING I COULD TURN TO'
"He was a lothario," says the insider. "Women flung themselves at him and he found them hard to resist." Things finally came to a head in 2008, and they briefly called it quits.
Article continues below advertisement
"Téa had grown suspicious that David was cheating on her and confronted him on several occasions, though he tried to deny it," the insider reveals. Heartbroken, the actress gave Duchovny an ultimatum: get treatment or get a divorce.
He soon checked into The Meadows clinic in Arizona for sex addiction. (Ironically, he also played a sex addict in the series Californication from 2007 to 2014.) Rehab was just what the doctor ordered. The insider says it opened Duchovny's eyes to all the damage he was doing.
RETAIL THERAPY! LAMAR ODOM STEPS OUT AGAIN AFTER HIS REHAB CRISIS!
"Rehab saved him. It made him want to change his behavior and be less selfish." He and Leoni got back together, but the happy reunion didn't last, and by 2011, they split for good. "They tried to make it work, but they'd grown apart and lost the spark," the insider says.
Duchovny still has regrets. "He never pretended to be perfect, but he's sorry for the hurt he caused," says the insider. "He wants Téa and his kids to know he did his best and he loves them — that will never change."
Article continues below advertisement
His on-screen chemistry with X-Files co-star Gillian Anderson, 52, made headlines, but Duchovny insists nothing romantic ever happened between them. "There seems to be a certain kind of Twitter contingent that wants us to be together," he's said, "[but] Gillian and I are not lovers, or boyfriend and girlfriend.
The insider says Duchovny likely would have pursued Gillian, "but she was always with someone else, and David just wasn't her type."
OOH, LA, LA! THESE HOLLYWOOD MOVIE SEX SCENES ARE NSFW & NOT *PARENT* APPROVED

The duo didn't get along during the early days of The X-Files but eventually became good friends. When they reconnected for the 2018 reboot of the sci-fi cult favorite, Duchovny stood by Anderson's side as she demanded to be paid the same salary as her male co-star.
Article continues below advertisement
"He thought they should get paid equally," the insider says, adding they have no plans to reprise their roles as Mulder and Scully again anytime soon. "Gillian doesn't want to do it again. She's done, and David won't do it without her."
Duchovny's got enough to keep him busy. He's hard at work on his third novel and he's passionate about his surprising new gig as a rock musician! (He's released two albums and has toured in Australia and New Zealand.)
His kids have been his other saving grace. "He gets a lot of fulfillment out of fatherhood," says the insider. "He loves watching them grow into strong, independent adults." Daughter West is following in her parents' acting footsteps with the upcoming HBO Max series Vegas High.
"David gives them advice on how to avoid the mistakes he made," the insider adds. "He tells them not to be tempted by all the glitter of Hollywood, and that what matters most in life is how you treat people."