NEWS
Watch: Donald Trump Prays With South Carolina Employee As His Weave Shows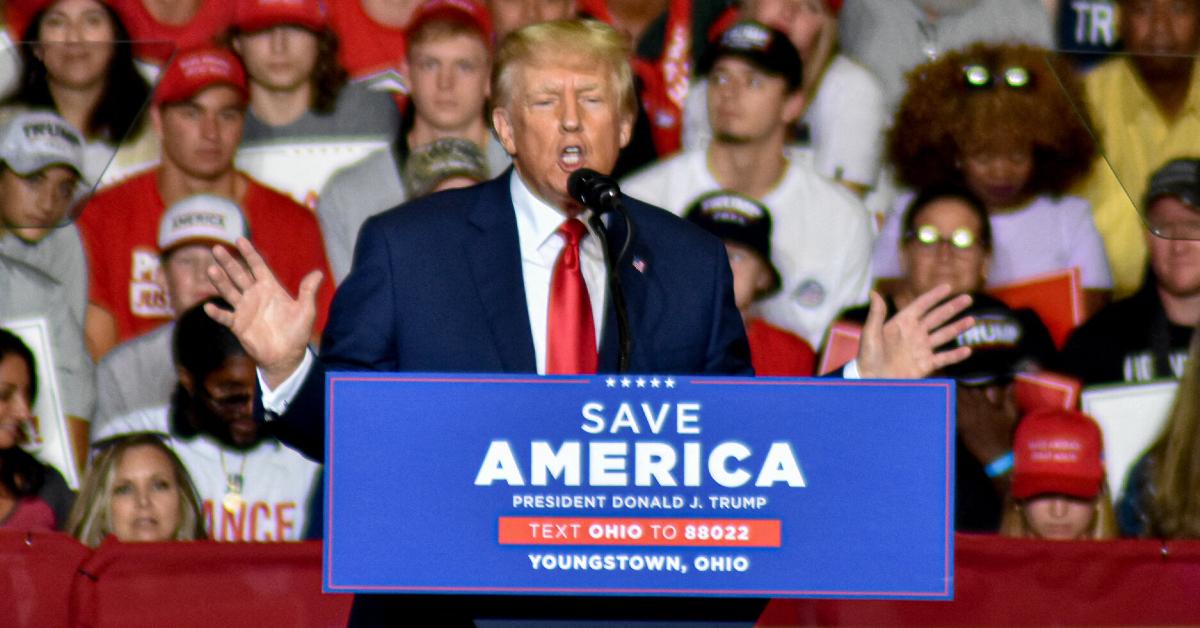 Donald Trump is back on the campaign trail for the 2024 election. This time around, the former president, 76, stopped at a South Carolina restaurant, where he was seen praying with one of the employees — but his hair made headlines.
Article continues below advertisement
In the video, Trump approached the counter at Zesto and asked a female employee what she recommended.
Article continues below advertisement
"Do you care if I pray for you?" she asked the politician.
"Go ahead," Trump said before the woman held his hand as she asked God to watch over him.
However, people were way too focused on Trump's weave. One person said, "It looks like a 'comb forward' instead of a 'comb over.' Curious now. Does he wear a shower cap?" while another said, "Not a weave, but apparently he grows his hair long enough to comb & style around his head to hide a scar from a botched hair transplant surgery. He's got bald spots but 'swirls' his hair over it, like a guy bald on top growing out the back & pulling it over the top."
A third person shared, "Ha ha ha. What a jabroni."
Article continues below advertisement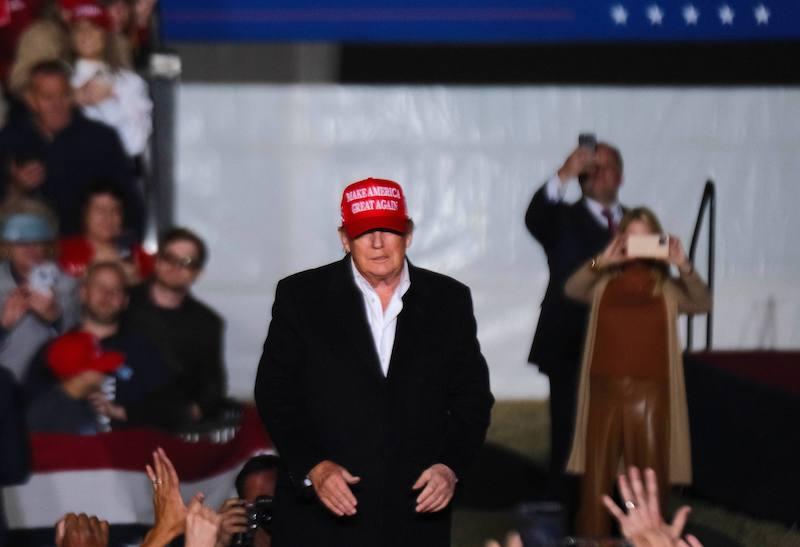 After speaking with locals down south, Trump answered questions about if Governor Ron DeSantis' potential presidential run.
"If he runs, that's fine. I'm way up in the polls," Trump told the Associated Press. "He's going to have to do what he wants to do, but he may run. I do think it would be a great act of disloyalty because, you know, I got him in. He had no chance. His political life was over."
Article continues below advertisement
Later, while the former reality star was on his plane, he stood by his remarks about the Governor of Florida.
"So then when I hear he might run, you know, I consider that very disloyal. But, it's not about loyalty — to me it is, it's always about loyalty. But for a lot of people, it's not about that," he said.
Trump previously claimed if it wasn't for his support, DeSantis wouldn't be governor.
"I got him elected, pure and simple. If I said I wasn't going to endorse him ... And there was no reason to go wild about endorsing him ..." he explained. "So, now I hear he might want to run against me. So, we'll handle that the way I handle things."
Article continues below advertisement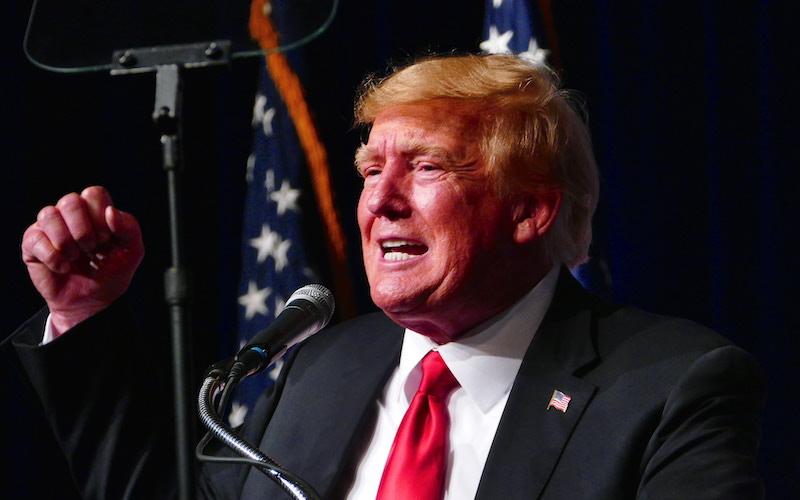 As OK! previously reported, Trump announced he would be attempting to take back the Oval Office in 2024.