NEWS
'Depraved Man': Donald Trump Slammed After Calling Self-Proclaimed 'Proud Islamophobe' Laura Loomer 'Very Special'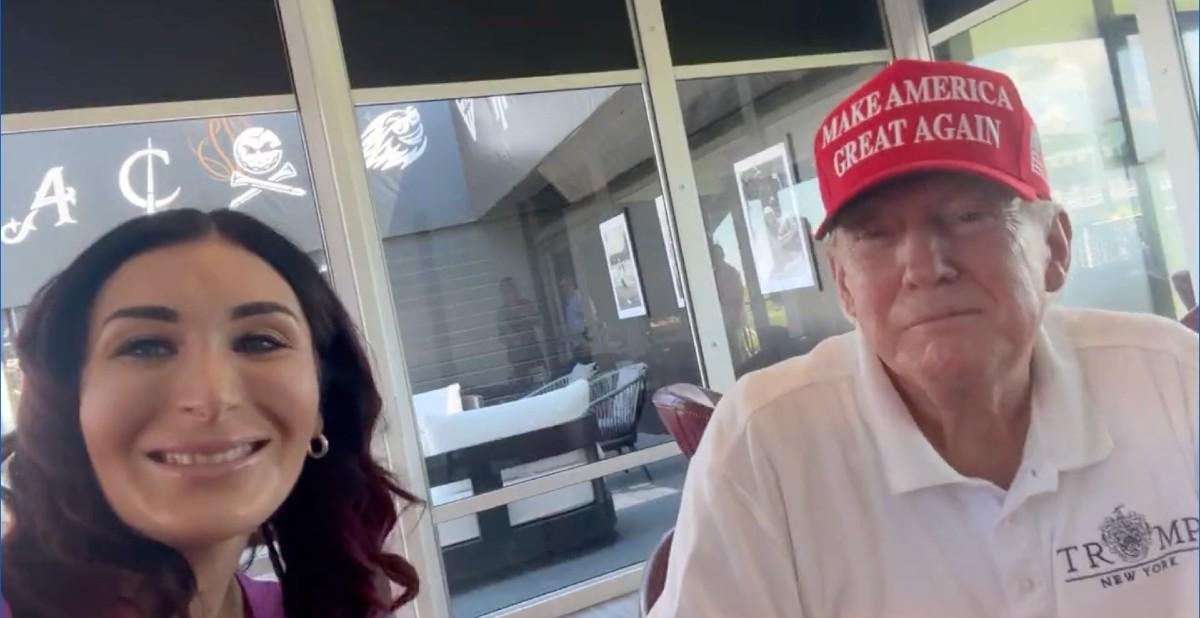 Donald Trump found himself in hot water after heaping praise on far-right extremist Laura Loomer.
The political activist — who once called Islam a "cancer on humanity" and described herself as a "proud Islamophobe" — recently took to social media to share a video clip of herself chatting with the embattled former POTUS.
Article continues below advertisement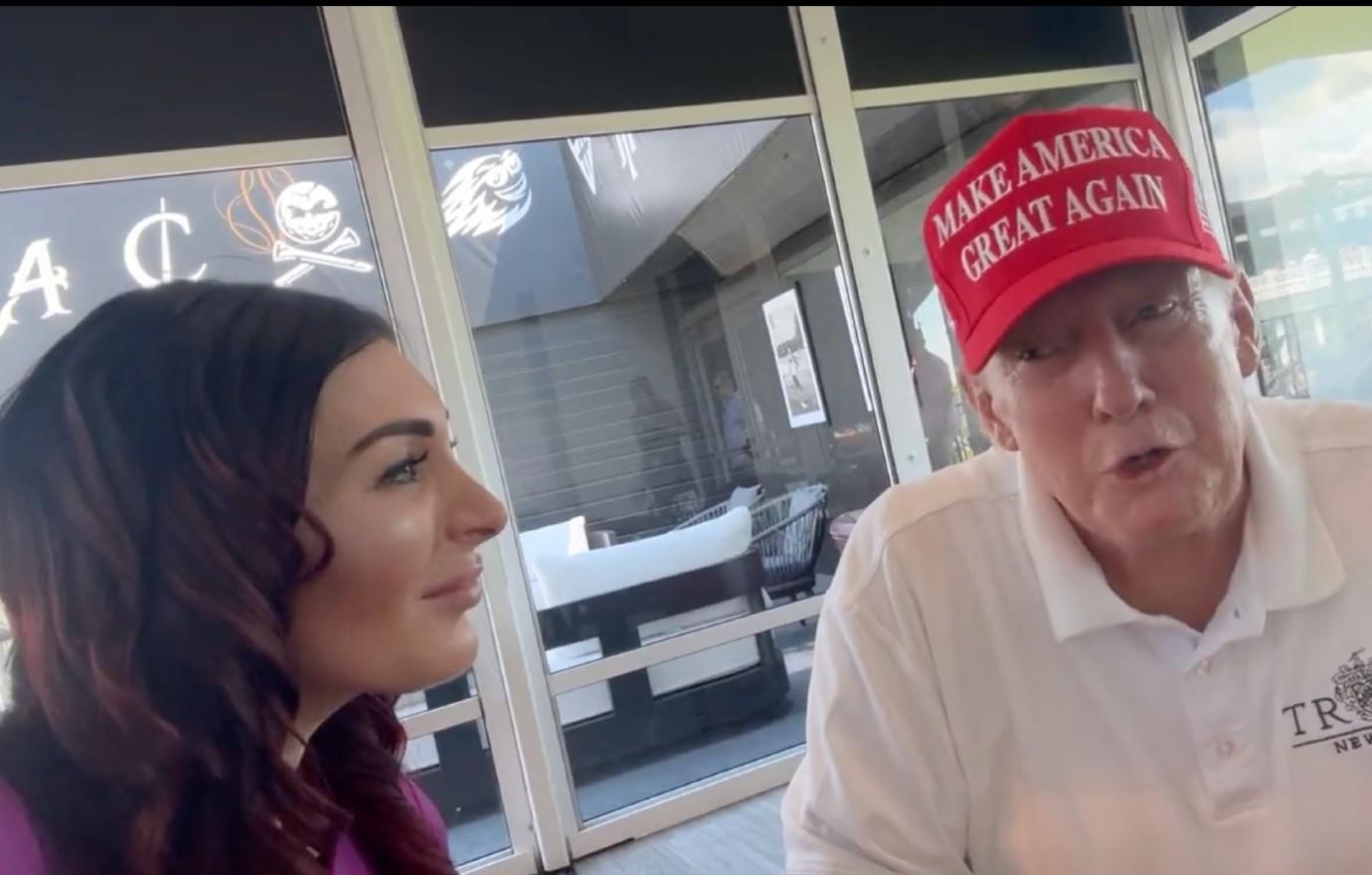 "Hey, everybody. We're here at Bedminster. I'm with the greatest president ever. President Donald Trump, who is killing it right now," Loomer said in the clip. "There's a new poll out, right? You're crushing it, you're up over 50 points. And it's a beautiful day here. Beautiful climb. It's my first time here at Bedminster."
"It's great to have you. And you've been really very special," Trump replied. "You work hard and you are a very opinionated lady, I have to tell you that and in my opinion, I like that."
Article continues below advertisement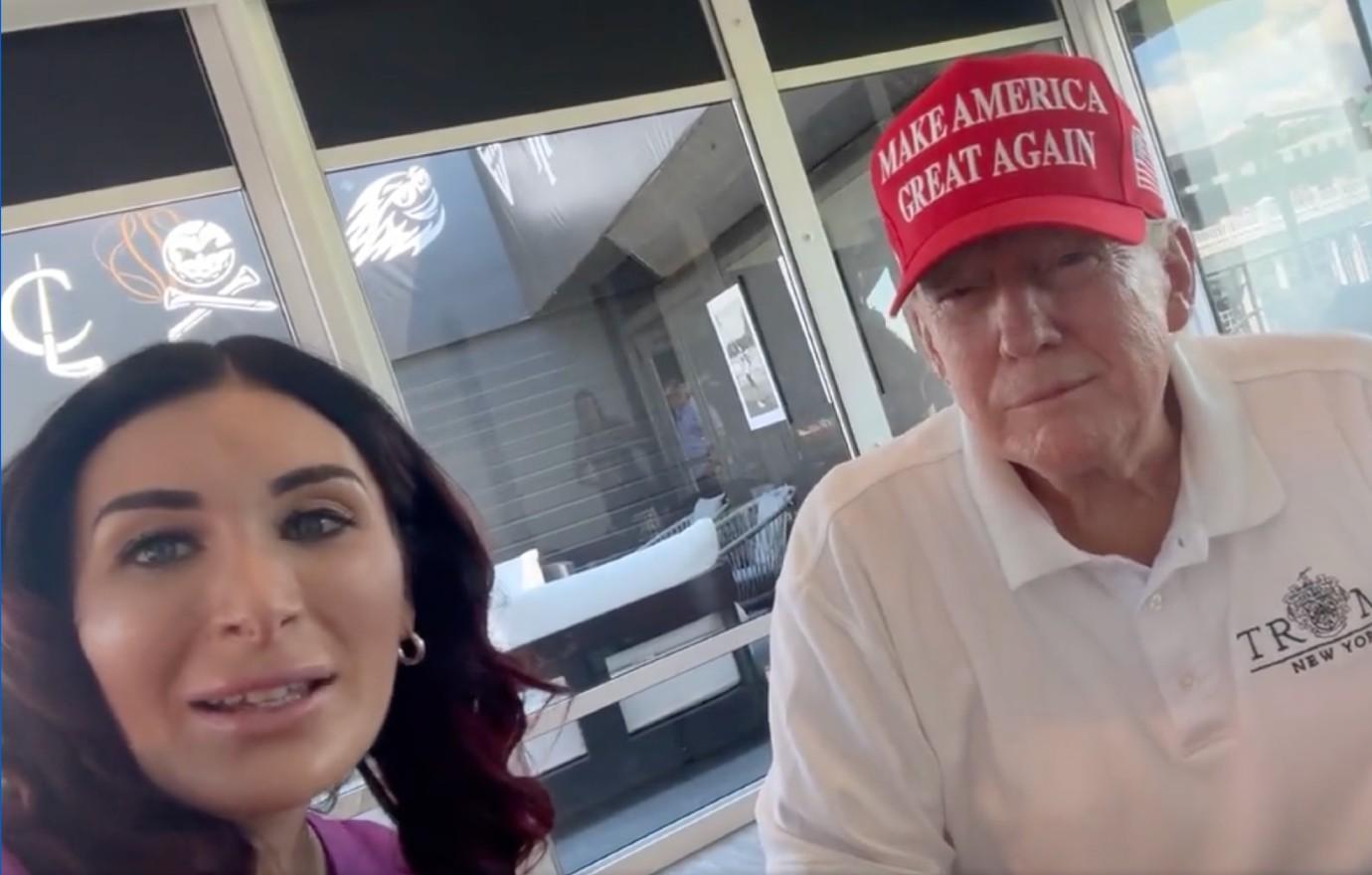 Loomer then told the ex-prez that she appreciated his compliments to which he said, "And I appreciate all of your support and [what] you've been doing, and everybody appreciates your support."
"Thank you. Thank you. Thank you so much for inviting me to sit with you today," Loomer gushed. "Pleasure. You're the best. I love you."
Article continues below advertisement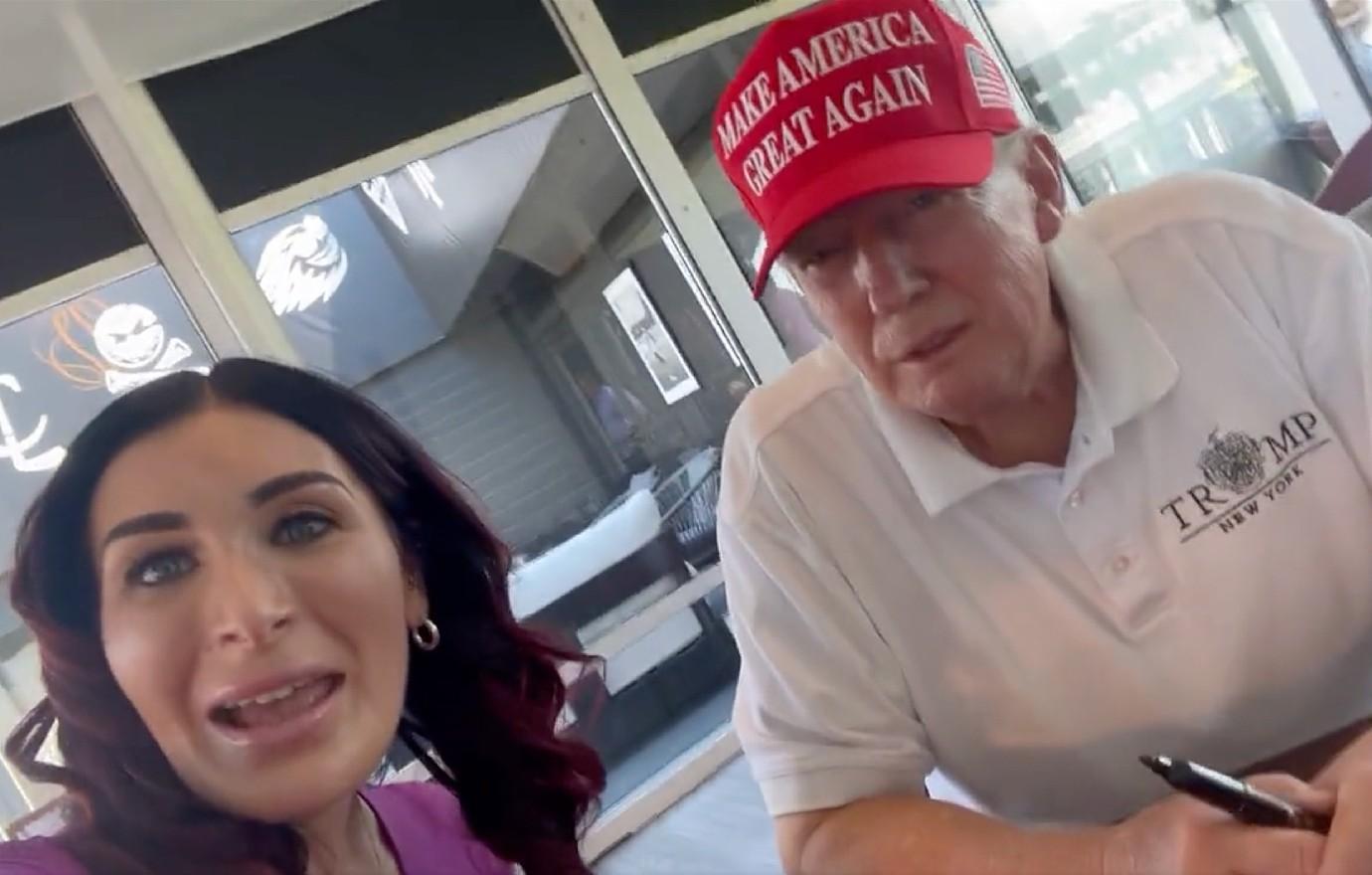 Critics immediately flooded the comments section, calling the overly friendly back-and-forth "sick" after the many inflammatory anti-Muslim comments Loomer has made in the past.
"This would have disqualified George Bush in 2000 and John McCain in 2008 and Mitt Romney in 2012 but not Trump in this 2024 race," MSNBC broadcaster Mehdi Hasan tweeted in response. "The GOP is all in on white supremacy, racism, and bigotry. It's beyond the pale."
Never miss a story — sign up for the OK! newsletter to stay up-to-date on the best of what OK! has to offer. It's gossip too good to wait for!
Article continues below advertisement
"Thanks to Republicans, candidates can say the very worst things & get huge applause," another social media user wrote. "White nationalism is thriving as the frontrunners are hanging out with vile people like Laura Loomer."
"As I've said many times, I question the ethics of anyone who considers this depraved man qualified to serve as president," a third penned, while conservative commentator Bill Kristol noted, "Today's GOP: No limits to the extremism, no boundaries to the craziness, no low too low, no bottom to the descent."