NEWS
Donald Trump Urged to Make Ron DeSantis His VP: 'He's Listening, but Hasn't Agreed'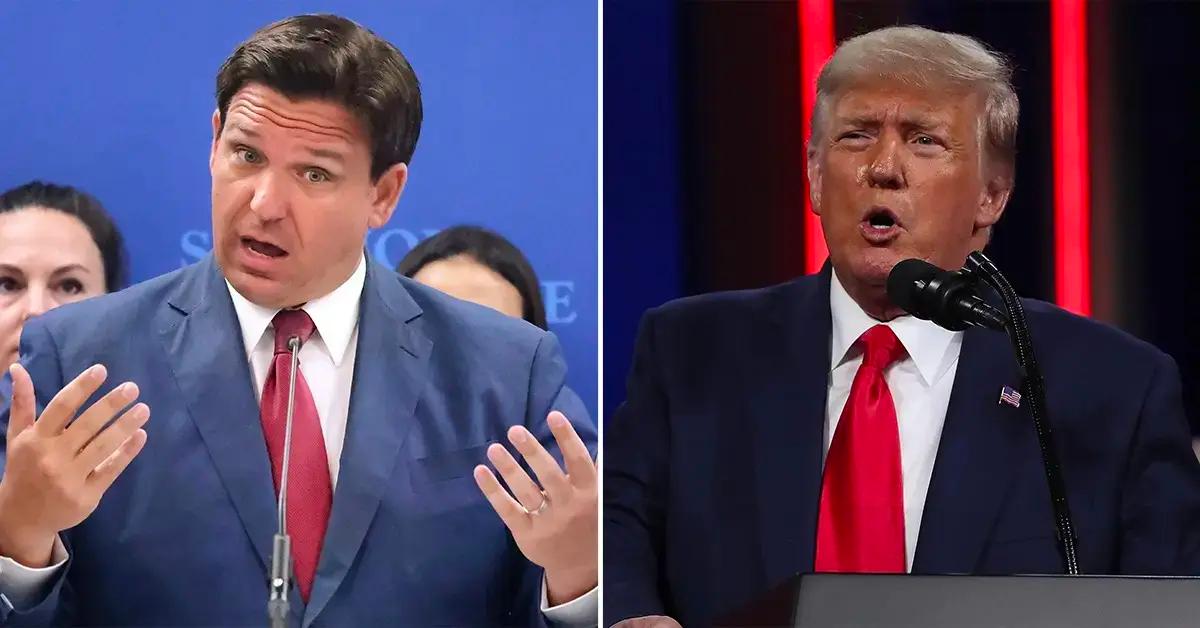 As the saying goes — keep your friends close, but your enemies closer!
Donald Trump's inner circle is pushing an agenda where the former president makes Ron DeSantis his vice president for the 76-year-old's 2024 presidential candidacy.
Article continues below advertisement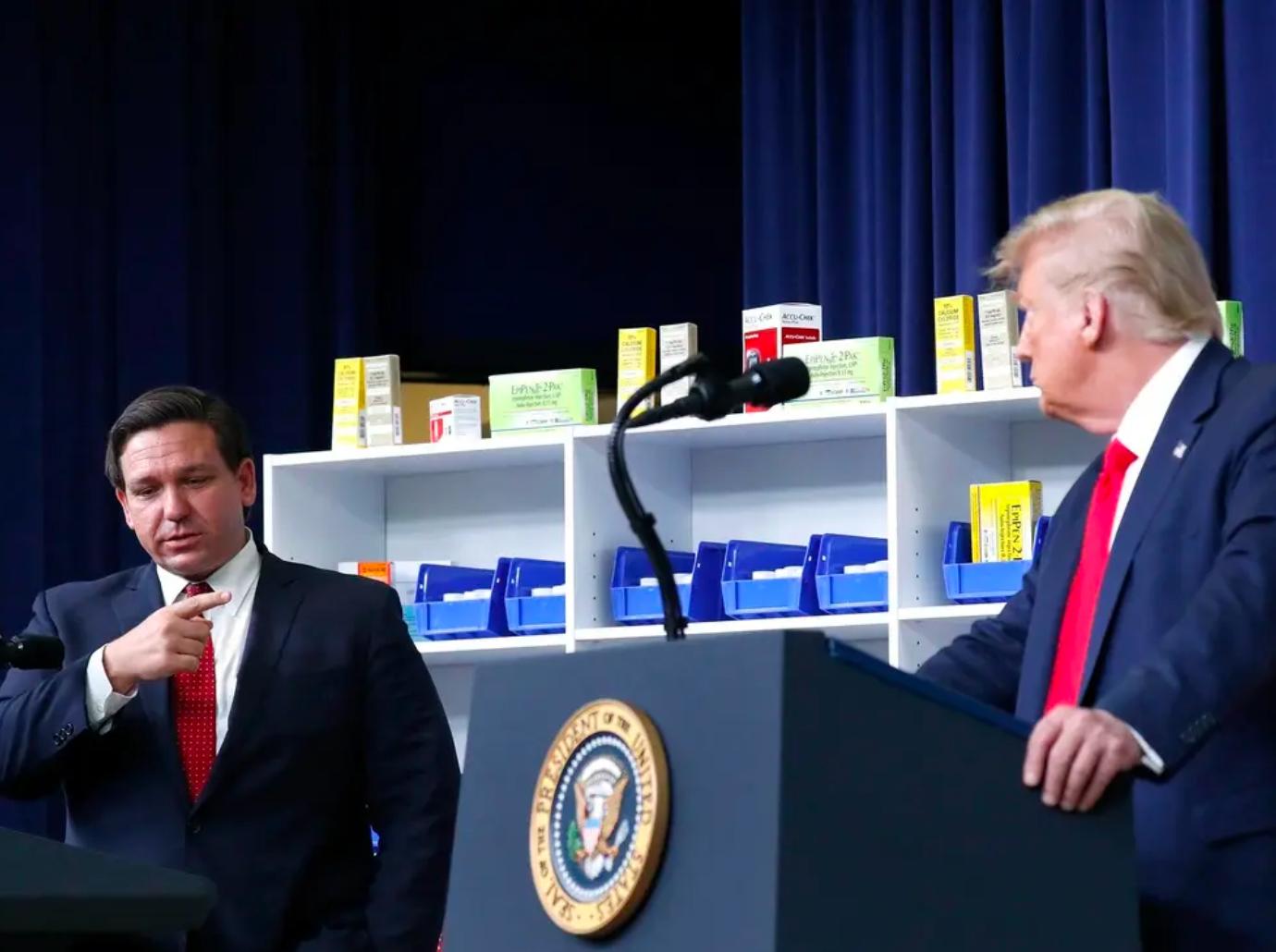 "Some of his supporters are suggesting he make a deal with DeSantis to make him VP, and he's listening, but hasn't agreed," a source spilled to a news publication on Tuesday, April 25.
"Supporters say the VP offer [would] stop DeSantis from opposing [Trump] and offer a 'youthful conservative vigor' to the slot, which [President Joe] Biden doesn't have," the insider explained of the Trumpworld associates' reasoning for making the potential move.
Article continues below advertisement
"DeSantis would also bring in big money to the campaign," the insider noted of another positive to having the Florida Governor and Trump side by side
However, "so far there's no deal yet," the source ensured.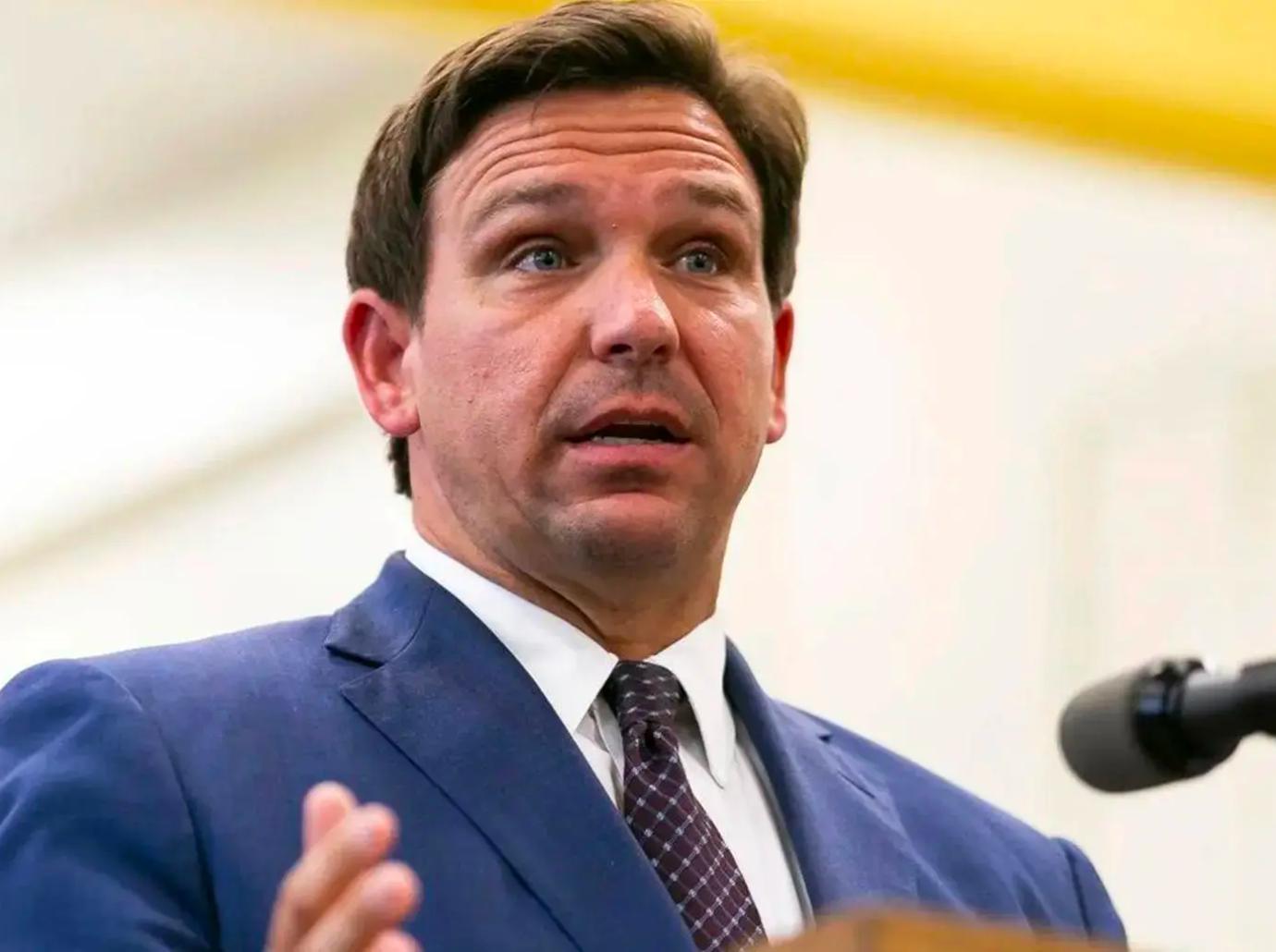 Article continues below advertisement
"DeSantis wants to raise money and test the waters, but what he really wants to do is run in 2028 after Trump wins or loses — with him or without him. It's early days, but some donors are pushing for a partnership," the confidante added of a reason DeSantis might agree to the deal despite expressing interest in launching a 2024 presidential campaign.
A poll released Tuesday revealed 58 percent of potential Republican primary voters said they would support Trump, while 21 percent opted in favor of DeSantis.
Never miss a story — sign up for the OK! newsletter to stay up-to-date on the best of what OK! has to offer. It's gossip too good to wait for!
Article continues below advertisement
Regardless of what Trump's inner circle has to say, the controversial politician spoke to Greg Kelly on Newsmax on Tuesday, admitting he wasn't too pleased with DeSantis at the moment.
"Look, right now, I'm very down on him … I'm very disappointed in him, because I'm a loyal person, maybe to a fault," the 45th chief executive of the United States confessed. "I'm a loyal person and somebody gets you into office and then you're telling people, 'Well, I don't know if I'll run against the president' … You know, I mean, life shouldn't have to work that way, but it does, and that's OK, too."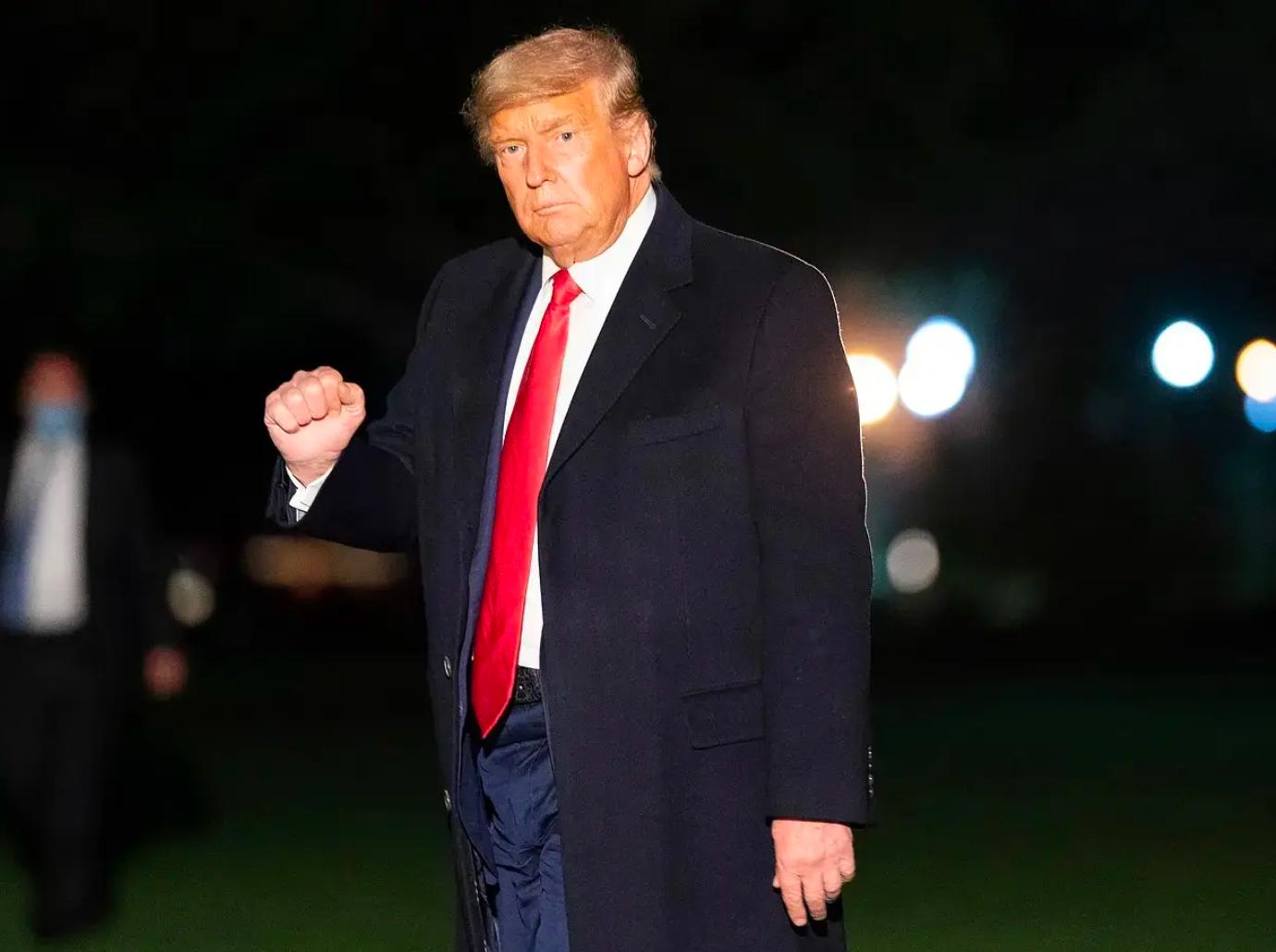 Article continues below advertisement
Making DeSantis his VP or not, Trump thinks he has secured his Republican bid for presidency and is "smiling and doing fist-pumps" on the Mar-a-Lago golf course to express his excitement, his buddies spilled to the news outlet.
His pals said: "He's telling friends he already has got the nomination locked in with Republicans and that DeSantis — who has yet to announce a primary campaign — is 'falling like a rock.'"
Page Six spoke to a source about Trump making DeSantis his VP and his confidence regarding the Republican nomination.