ROYALS
'We Keep Our Fingers Crossed': Duchess Camilla Says Prince Philip's Condition Is 'Slightly Improving' During Hospitalization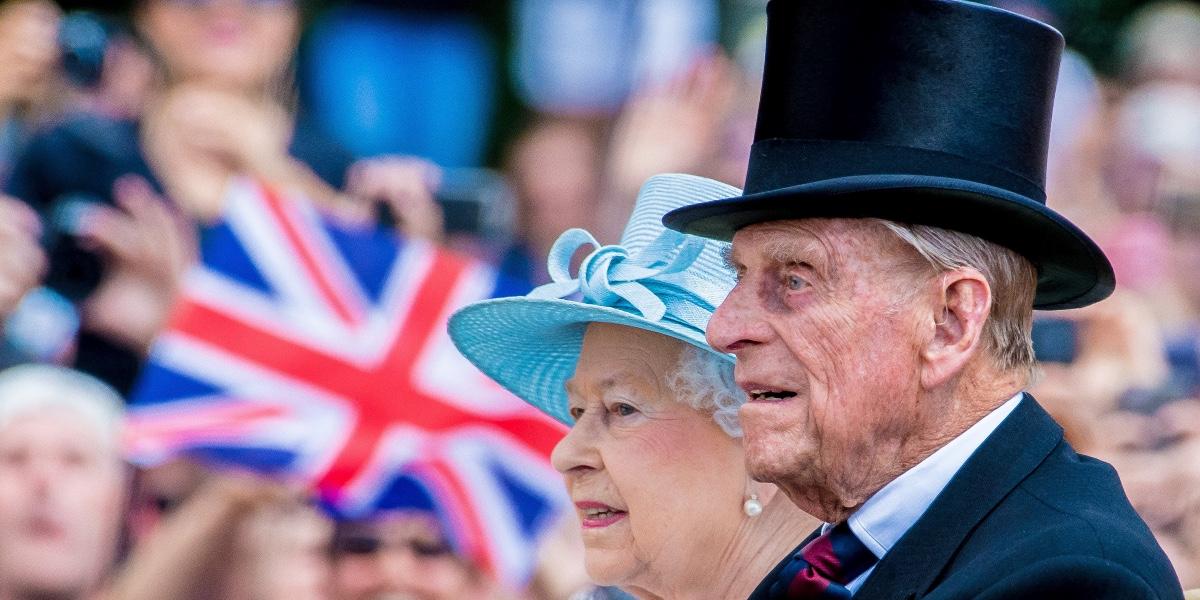 After spending more than two weeks in the hospital, Prince Philip's condition is "slightly improving," according to his daughter-in-law Duchess Camilla.
Prince Charles' wife shared the encouraging update on Tuesday, March 2, while visiting the Community Vaccination Centre at St Paul's Church to thank volunteers and healthcare workers.
Article continues below advertisement
Article continues below advertisement
Philip was driven to the hospital by car before he walked in unaided. Royal sources shared that Philip was in "good spirits," and that Queen Elizabeth II remained at their home, Windsor Castle — where the two have been residing amid lockdown.
He was moved to St. Bartholomew's hospital in London early on Monday, March 1, to continue treatment for a pre-existing heart condition and an infection, according to Buckingham Palace. He will undergo tests and observation for the heart condition.
Article continues below advertisement
But despite the promising news, others fear this may be the end of the road for the 99-year-old. There is so much concern surrounding Philip's health that Prince Harry "is being advised to fly home right now to say goodbye to his grandfather," a source told The Royal Observer. "Who knows if he will listen."
While Buckingham Palace reports that Philip "remains comfortable and is responding to treatment," the source revealed that palace insiders are already planning Philip's funeral, which will "be a massive state function."
Article continues below advertisement
Last month, it was revealed that the Duke and the Queen both received their first dose of the COVID-19 vaccine. Philip — who retired from his royal duties in 2017 — has suffered from a number of health scares over the years.
In December 2011, he was treated for a blocked coronary artery at the Papworth Hospital in Cambridgeshire and a bladder infection one year later in June. His 2012 ailment forced him to miss the Queen's Diamond Jubilee celebrations. Philip also had exploratory surgery on his abdomen in 2013 and began using hearing aids the following year at age 93.
Philip has lived an active life — he was an avid polo player, which resulted in arthritis in his right wrist — and is an advocate for healthy eating and fitness. The Queen's former physicians even described Philip as "astonishingly fit for a man of his age" when he entered his 70s.