NEWS
Dustin Diamond, Famed Screech Of 'Saved By The Bell,' Dead At 44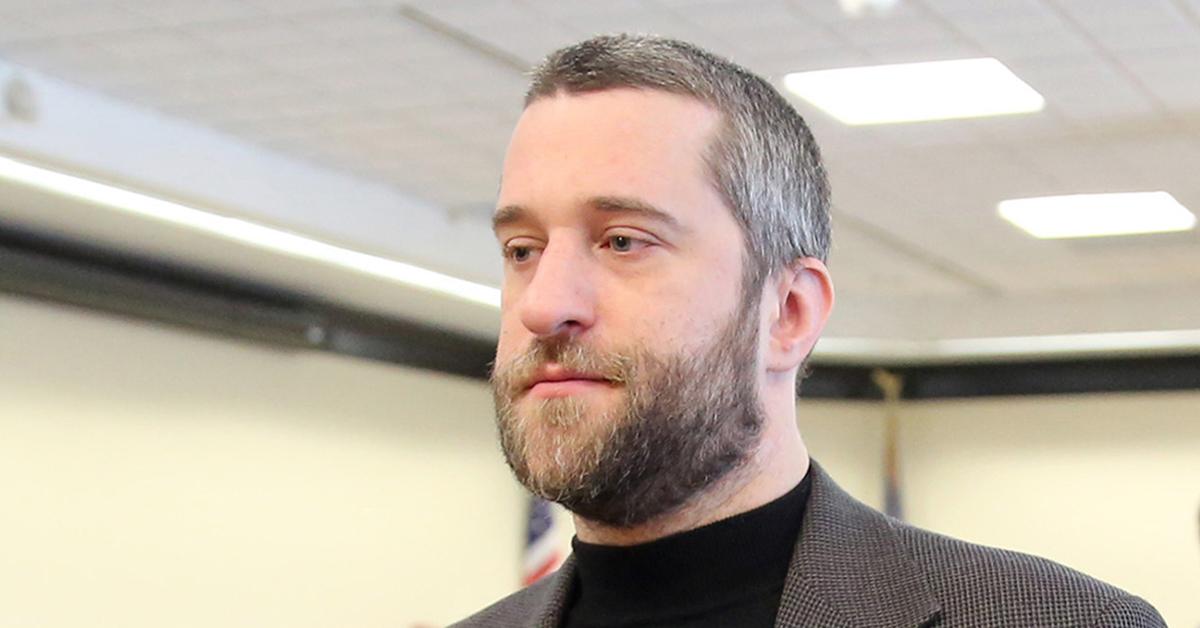 Actor Dustin Diamond has died after battling stage 4 small cell carcinoma, OK! confirmed on Monday, February 1.
"He was diagnosed with this brutal, relentless form of malignant cancer only three weeks ago. In that time, it managed to spread rapidly throughout his system; the only mercy it exhibited was its sharp and swift execution. Dustin did not suffer. He did not have to lie submerged in pain. For that, we are grateful," Diamond's rep tells OK!.
The Saved by the Bell alum's dad was reportedly with him when he passed away.
Article continues below advertisement
"Dustin Diamond was a character in and of himself: an unpredictable spitfire who always left us shocked, but never left us bored. We are thankful he trusted us enough to share his genuine, authentic self with our team. We wish you knew him in the way that we did. We please ask that you give room for privacy to our team and Mr. Diamond's family during this tragic time, as we grieve and remember the memories spent together. This loss is as much stinging as it is sudden," his rep adds.
"He left behind a girlfriend, his reps, many friends and friends, who was like family," they concluded.
Following the devastating news, fans took to social media to mourn the star. One person wrote, "Dustin Diamond aka Screech from Saved by the Bell has sadly passed away after a battle with lung cancer. Man this one sucks. Saved by the Bell was iconic during my teenage years. RIP Screech," while another echoed, "Incredibly sad about Dustin Diamond passing away. He had his issues as an adult but I lived and breathed Saved by the Bell when I was a kid and this is just horrible news."
A third user added, "Oh wow! Dustin Diamond has passed away from his battle with lung cancer! #RIPScreech #SavedByTheBell."
Article continues below advertisement
Earlier today, Diamond's close pal disclosed that he wasn't sure if the child star would be around for much longer.
"We do not have any specific timelines, but we know that Dustin needs a miracle to overcome the small cell carcinoma he's been diagnosed with," his pal Dan Block told The Sun.
"He was told weeks to five months is the average but a small percentage of people have lived one to two years with it being stage 4," Block added. "We are hoping that he is one of the people to outlive the odds and that we get as much time with him as possible."
MORE ON:
saved by the bell
Block also said that Diamond had two wishes he would like granted before he dies. "The ability to talk to Justin Chancellor about music and to be able to visit Disney World to see Star Wars Galaxy Edge," Block said. "Dustin was learning to play several Tool songs and wanted to start a Tool tribute band. He was in the process of starting the band before being diagnosed with cancer."
He added, "He would play the song and play along with his bass while watching YouTube videos."
Article continues below advertisement
"He's subject to public ridicule all the time and it sucks," Block said. "People need to know he is a human."
Last week, Diamond had completed his first round of chemotherapy.
Diamond — who was best known for playing Samuel "Screech" Powers on Saved by the Bell — had even gotten in touch with his former costars in the past few weeks.
"I connected with Dustin earlier this evening and although the news of his diagnosis is heartbreaking, we remain positive that he'll overcome this," Mario Lopez wrote. "Praying for him & his family and for a speedy recovery. God Bless."