REALITY TV
Garcelle Beauvais' Son Jax Claps Back After Receiving Horrific Messages From 'RHOBH' Fans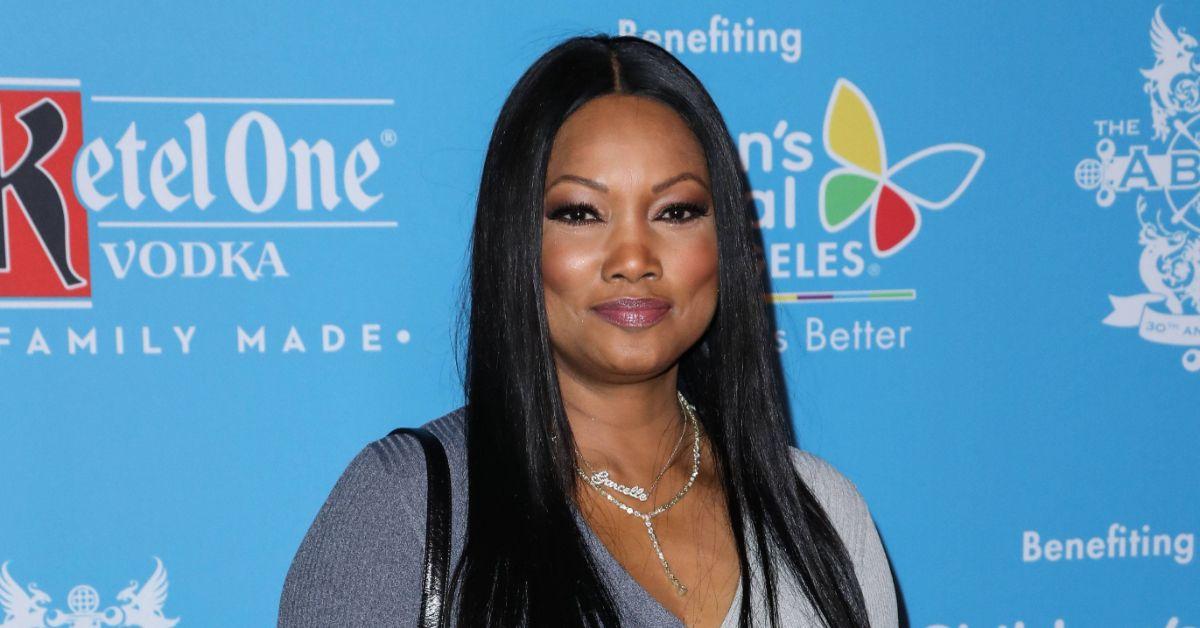 Article continues below advertisement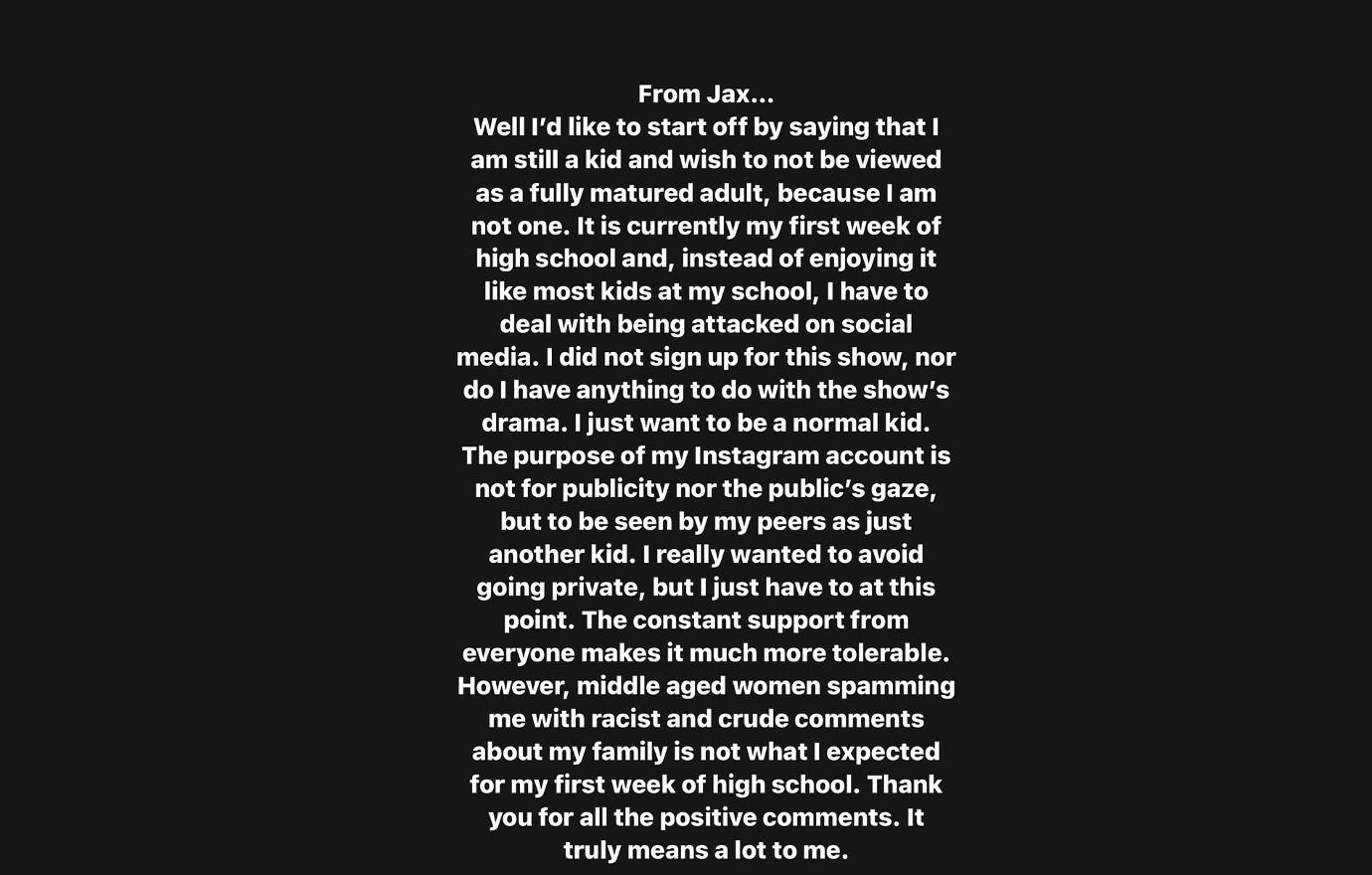 Article continues below advertisement
"It is currently my first week of high school and, instead of enjoying it like most kids at my school, I have to deal with being attacked on social media," he continued. "I did not sign up for this show, nor do I have anything to do with the show's drama. I just want to be a normal kid."
Jax continued noting, his social media "is not for publicity nor the public's gaze," he wrote, "but to be seen by my peers as just another kid."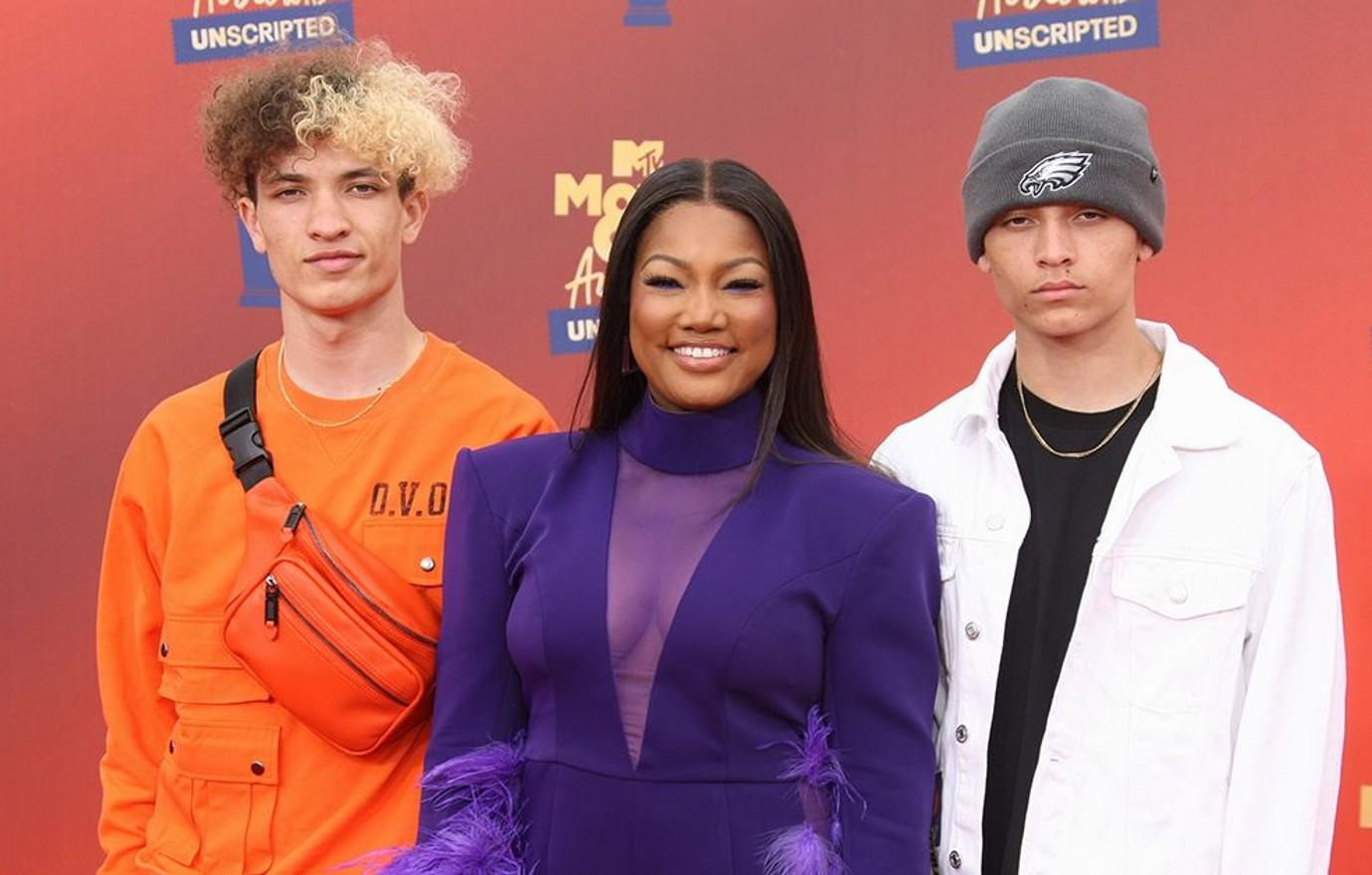 MORE ON:
Garcelle Beauvais
Article continues below advertisement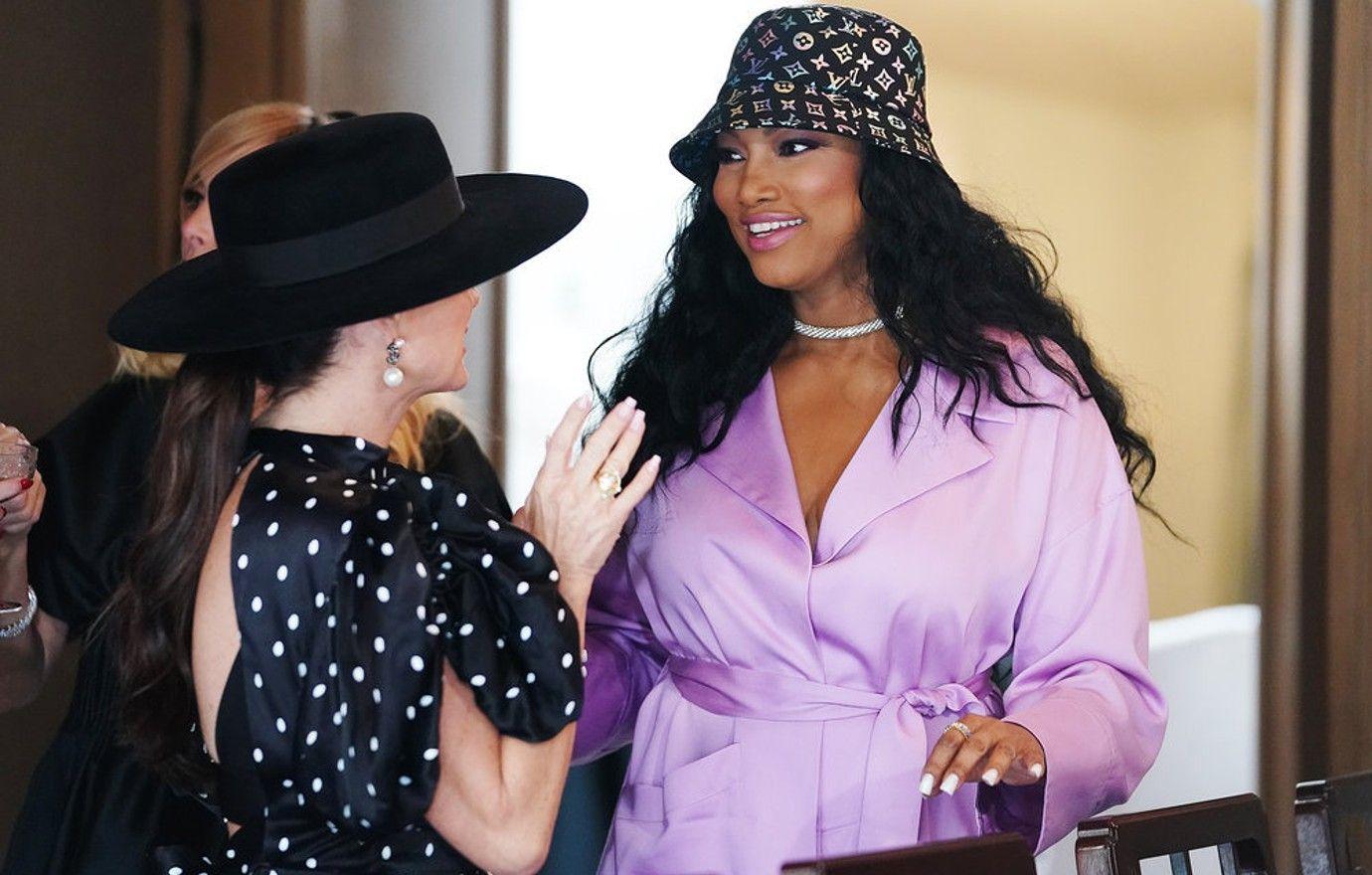 Article continues below advertisement
The terrifying comments came after newbie Jenkins, Jayne and Rinna criticized the actress over social media for speaking out about the Pretty Mess author's drinking habits as well as he CEO of Neuro Brands founder and the soap star's treatment of bestie Sutton Stracke.
Despite going after Garcelle in the hit reality show and on social media, Rinna called time out when it came to going after people's kids.
"We are doing a TV show. We try to entertain you -- why can't you treat it like wrestling for gods sakes love us - love to hate us But leave the kids alone!" the former Melrose Place actress wrote on her Instagram stories in part. "What I was just sent about [Garcelle's] son is disgusting and unacceptable. What I heard happen to [Kyle Richards' daughter Portia] is disgusting and unacceptable. What you've said and done to my own kids disgusting,"