NEWS
Hailey Bieber Defends Kendall Jenner After Model Is Slammed With Photoshop Claims: 'Look How Bizarre Her Hand Looks Normally'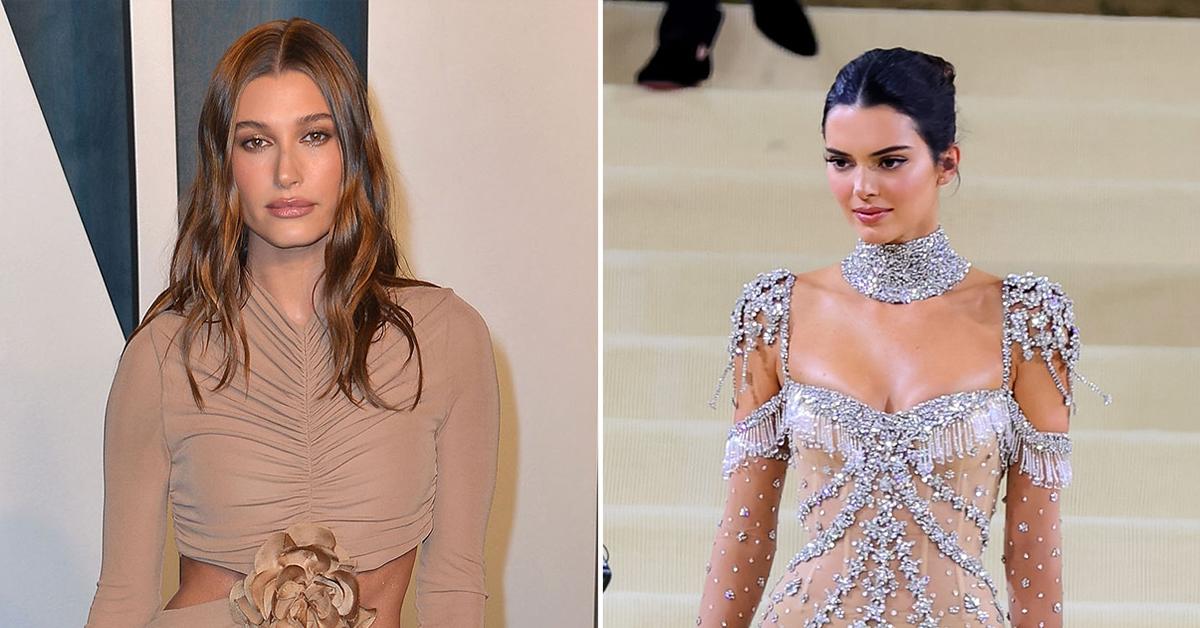 Hailey Bieber and Kendall Jenner are just like the rest of us — they love good girly gossip!
On Wednesday, February 15, the bombshell besties were hanging out together when Bieber took to her Instagram Story to address claims that Jenner photoshopped her hand in a recent stunning snap.
Article continues below advertisement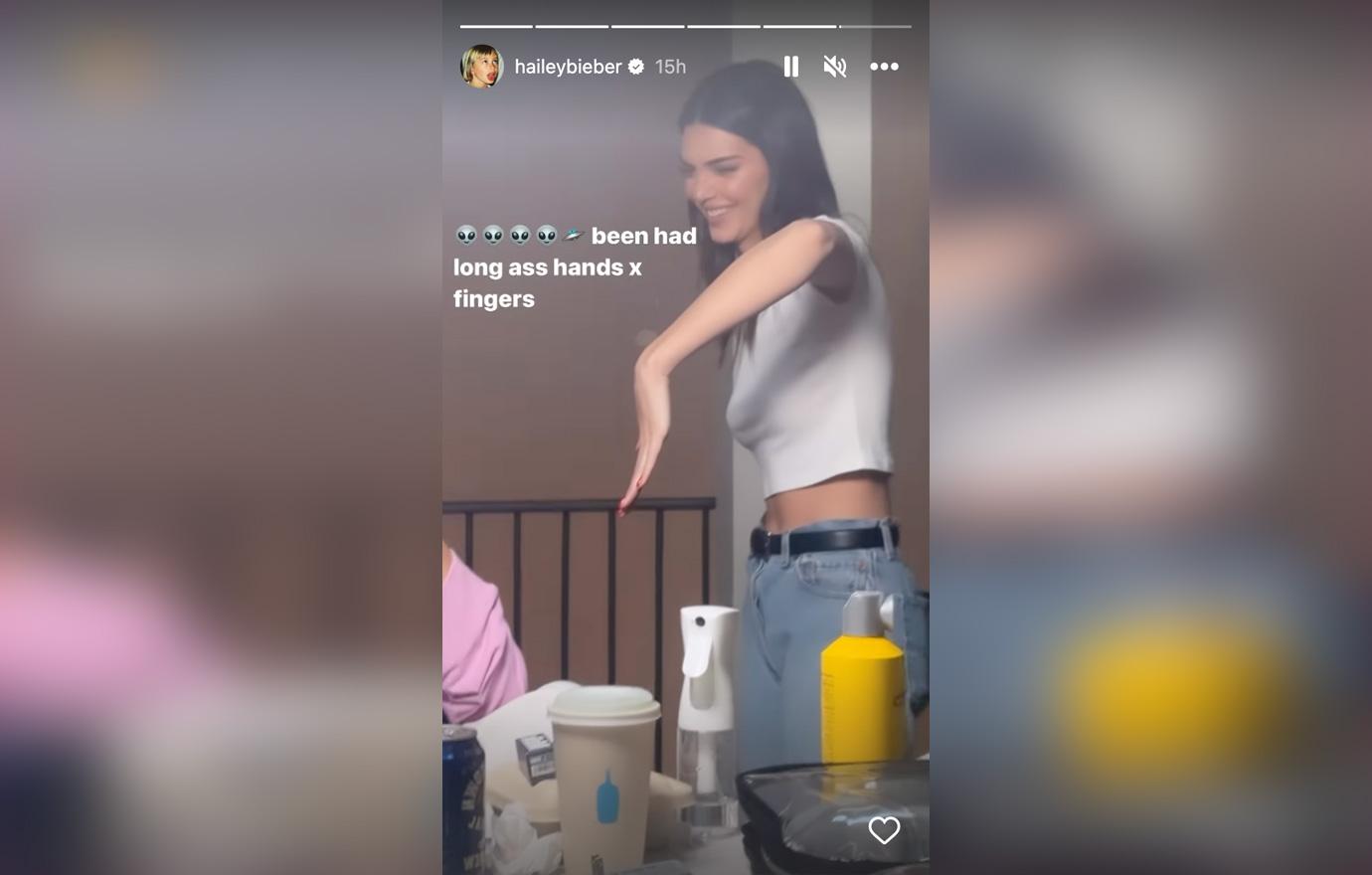 "We're sitting here analyzing," Bieber revealed to her 50.6 million followers while she filmed Jenner showing another one of their friends her abnormally long and curvy hand.
"Look how bizarre her hand looks normally. This is live. Live footage of the hand," Bieber, 26, continued, as she was hardly able to contain her laughter.
Article continues below advertisement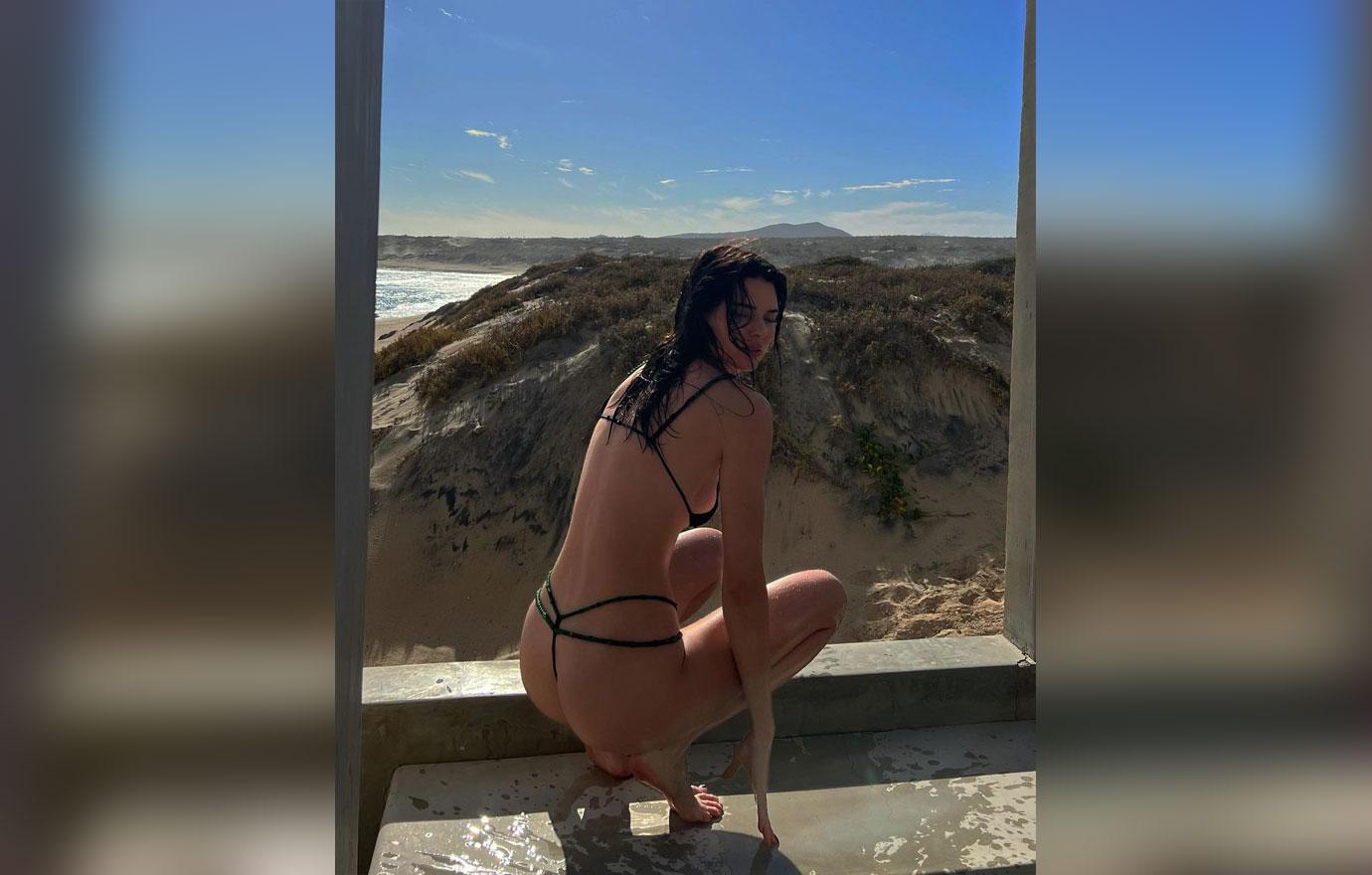 "Been had long ass hands [and] fingers," she wrote in text over the clip, adding a few alien emojis to poke even more fun at her pal.
"It's crazy," Jenner — who wore a white baby T-shirt, blue jeans and a black belt — noted at the end of the video, as she let out a chuckle and seemed completely unbothered by the social media backlash she had received.
Article continues below advertisement
Bieber and Jenner's response comes just days after The Kardashians star took to Instagram with a series of sexy snaps of herself in various bikinis and frolicking on the beach in a stunning coverup.
One specific photo caught the attention of her 276 million Instagram followers, as they began to inspect the seemingly-off appearance of her hand.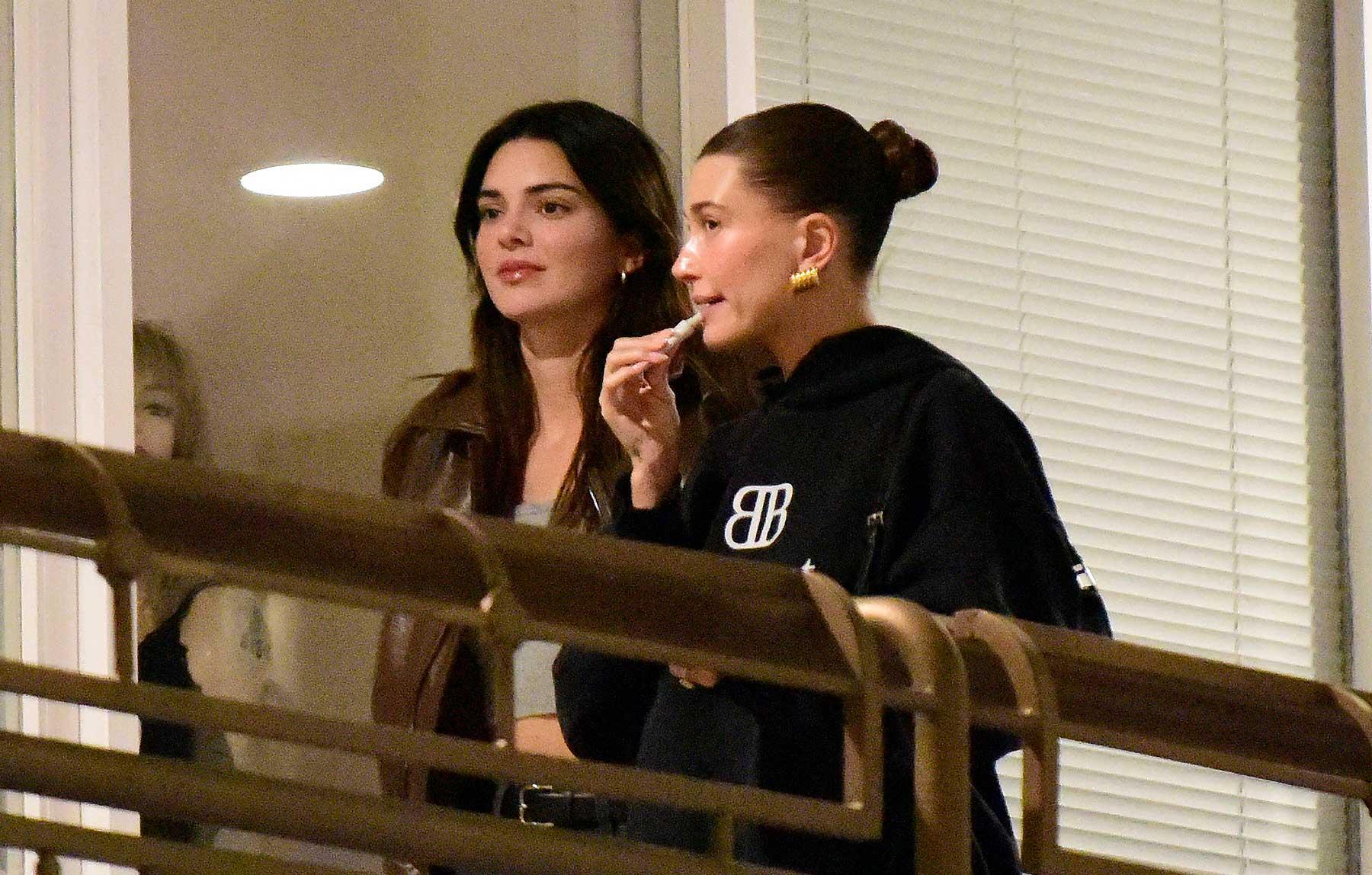 Article continues below advertisement
In the picture, the 818 founder was crouched down with her back to the camera while sporting a black, string thong bikini. The tips of her fingers touched the ground — and fans couldn't help but point out the suspected disfiguration of her hand.
"Why? What is wrong with your fingers?" one confused user asked Jenner, while another questioned, "why the long hand?"
"Girl, YOUR HAND!!!!" a third person exclaimed, with another seemingly checked out her Instagram page after seeing the viral TikTok coverage on her post, stating, "omg i had to double check her instagram post. this is wild."
The Kardashian-Jenner crew often receives backlash for what the public presumes to be photoshop fails, as Khloé Kardashian was accused of photoshopping her legs in a bikini picture on the very same day her younger sister was trolled for her extra-long hands.