Hilaria Baldwin Discusses 'Mistakes' On New Podcast With Alec Baldwin Following Spanish Heritage Scandal
In the debut episode of Hilaria Baldwin's podcast "What's One More?" with husband Alec Baldwin, the 37-year-old made a thinly-veiled reference to her Spanish heritage scandal.
Article continues below advertisement
"This has been a remarkably difficult and life-changing year for all of us between the pandemic, politics, the economy and raising children in these stressful times," Hilaria said.
"We all make mistakes along the way. We're all imperfect. But we're also constantly evolving and wanting to get it right," the yoga enthusiast continued. "Each of us is a continual work in progress and it is by coming together to share our stories, struggles and wisdom that we can individually and collectively grow and learn."
Article continues below advertisement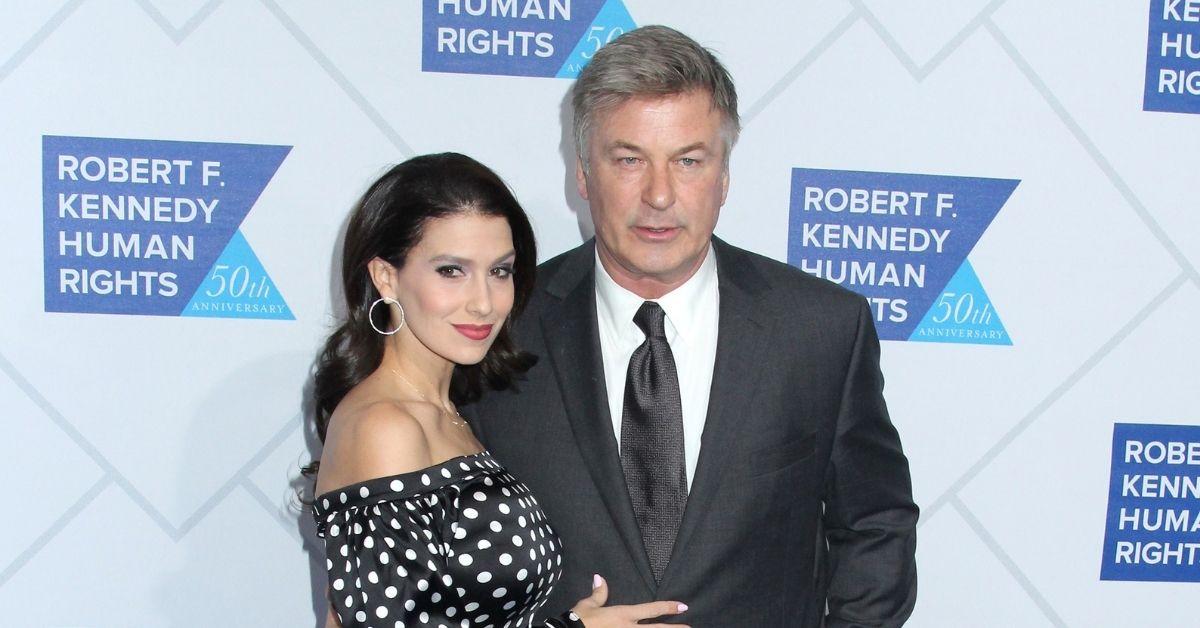 Article continues below advertisement
In late 2020, Hilaria was accused of faking her Spanish accent, not being transparent about her birthplace and not revealing that her legal name is Hilary.
"I was born in Boston and grew up spending time with my family between Massachusetts and Spain," the mom-of-six confessed. "My parents and sibling live in Spain and I chose to live here, in the USA."
Article continues below advertisement
"I've spent the last month listening, reflecting, and asking myself how I can learn and grow. My parents raised my brother and me with two cultures, American and Spanish, and I feel a true sense of belonging to both," Hilaria clarified following a brief social media hiatus in February. "The way I've spoken about myself and my deep connection to two cultures could have been better explained — I should have been more clear and I'm sorry."
A source previously told OK! that Hilaria is "appalled that her real past is coming out now," while another said: "She has always wanted to be famous and is now secretly loving all this attention."
Article continues below advertisement
Hilaria and Alec, who wed in 2012, said they created the podcast for "inspiring positive dialogues" when it comes to mental health and the "challenges we all face" with the goal of building a community to make "this a better world for our children."
Article continues below advertisement
In the podcast's debut, the couple went on to speak to Leslie Jordan, and said they were a fan of his social media presence amid the pandemic. The Will & Grace star opened up about how he overcame his personal struggles and how he was once in prison with Robert Downey Jr. in the 1990s.
Alec, 63, admitted that he marked 36 years sober in February but did not want to go into too much detail. "I don't talk about it a lot, but in my memoir, I talked about it because it's such a determinative part of your life," the Boss Baby star said.
Article continues below advertisement
"Kiss all those babies for me," Jordan said of the couple's six children. "How lucky. And they're all little, blond ... just gorgeous." "Those Baldwin genes are really strong," Hilaria joked.
The two welcomed their son, Eduardo, nine months ago and surprised the world when they revealed that they welcomed another addition, María Lucía, via surrogate in February. Alec and Hilaria are also parents to Carmen, 7, Rafael, 5, Leonardo, 4, and Romeo, 2, while Alec is a father to Ireland Baldwin with ex-wife Kim Basinger.