EXCLUSIVE
Hilaria Baldwin Is 'Appalled That Her Real Past Is Coming Out' As Her Spanish Heritage Scandal Grows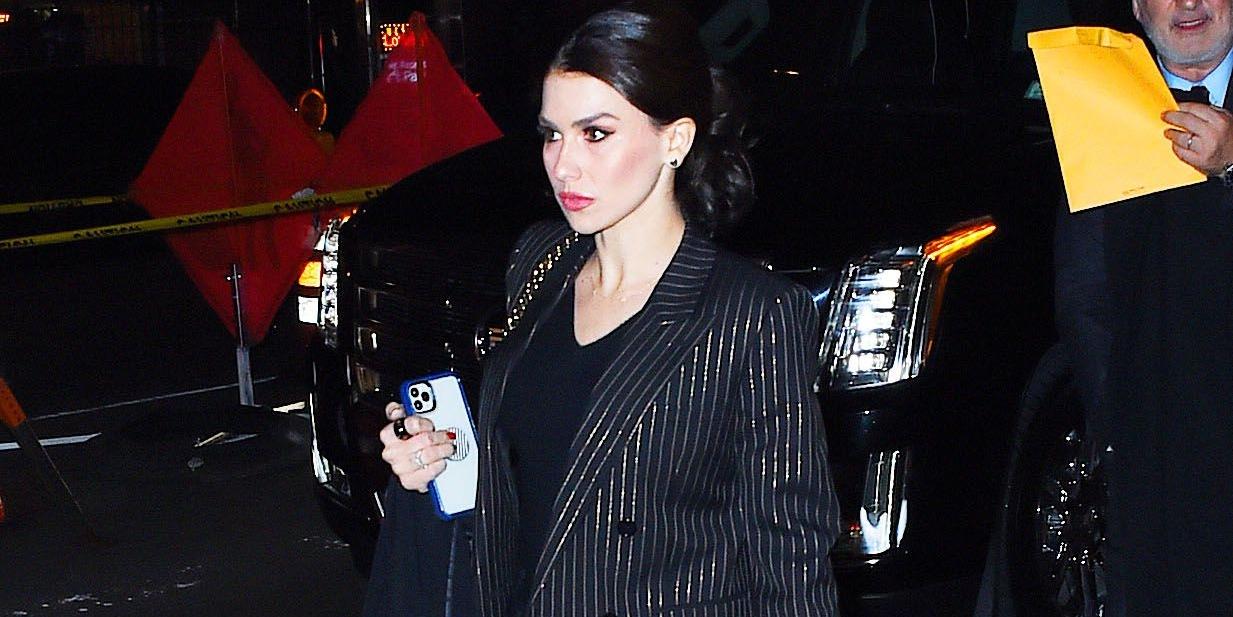 Her hubby Alec is usually the scandal-prone one — but this time, the heat is on Hilaria Baldwin.
Days after Christmas, the yogi came under fire after a Twitter thread accused her of overstating her Spanish background and even faking an accent in interviews.
Article continues below advertisement
"She's based her entire career on the fact that she had Spanish roots. But clearly, those roots don't go very deep, because now she's clarifying that she was born in Massachusetts and spent part of her childhood in Spain."
In the wake of a social media onslaught — including statements from former classmates who claimed Hilaria, 36, went by "Hillary" in high school and spoke without an accent — the mother of five posted a lengthy Instagram video attempting to defend herself, quickly followed by Alec's own taped statement.
Article continues below advertisement
Though admitting that she's "a white girl," Hilaria stated that she and Alec are raising their brood of five — daughter Carmen, 7 and sons Rafael, 5, Leonardo, 4, Romeo, 2 and Eduardo, 4 months — "bilingual, just as I was raised."
"She sees this as a misunderstanding — her Spanish heritage was a big part of her upbringing in the U.S. — and Alec is supporting her," says the source. "He won't tolerate anyone trolling his wife."
ALEC & HILARIA BALDWIN TAKE KIDS TO THE SPOT THEY GOT ENGAGED ON NEW YEAR'S DAY
While Hilaria hopes to put the controversy behind her, "she's worried there will be more digging into her past," adds the source. "She's adamant there's nothing scandalous, but she doesn't want the negative attention hurting her image."
However, she's already facing the consequences, as Cuties Baby Care announced they were terminating their partnership with her. But at the same time, some of Hollywood is hoping to capitalize on the attention she's receiving, as a source told OK! she's being considered for the next season of Dancing With the Stars.
Article continues below advertisement