NEWS
'She's Had Stolen Success': 'The View' Co-Host Sunny Hostin Savages Hilaria Baldwin For Faking 'An Entire Identity'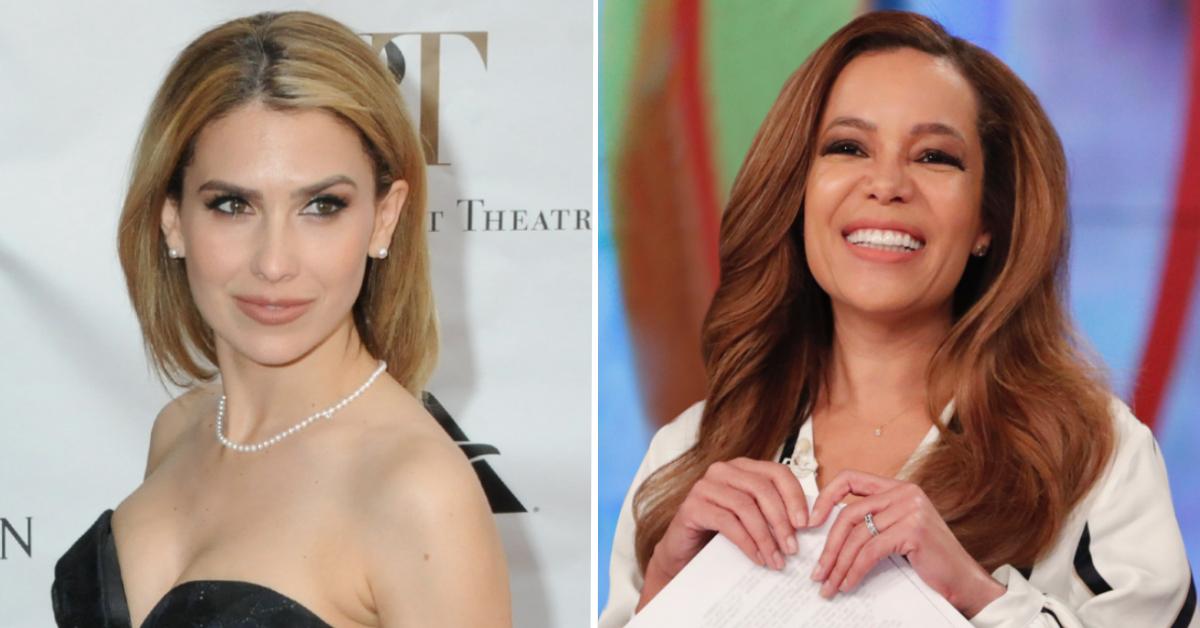 Let it out! Sunny Hostin did not hold back when giving her View co-hosts a piece of her mind about Hilaria Baldwin, who recently revealed that she is not of Spanish descent and was actually born and raised in the United States.
"I think it's a big deal because this is about the fetishizing of Spanish women and Latina women," the 52-year-old said on the talk show on Monday, January 4. "It's not just the fake accent which, in and of itself, is terrible."
Article continues below advertisement
Hostin also didn't understand why Baldwin, 36, lied about moving to the United States when she was 19 years old to attend NYU, when in reality, she simply uprooted her life from Boston to the Big Apple. "I think any success she's had is stolen success," the lawyer said.
Of course, the ladies had differing opinions on the matter, but Meghan McCain took Hostin's side, saying, "I actually think this is quite serious."
Article continues below advertisement
Shortly after, the mom of five took to Instagram to address the controversy. "I've seen chatter online questioning my identity and culture. This is something I take very seriously, and for those who are asking — I'll reiterate my story, as I've done many times before," she said. "I was born in Boston and grew up spending time with my family between Massachusetts and Spain. My parents and sibling live in Spain and I chose to live here, in the USA."
Article continues below advertisement
Baldwin's husband, Alec Baldwin, defended his wife on Instagram and even called out trolls who commented on his post.
Hilaria has remained quiet on social media, but several public figures have made it clear they don't think she is a bad person.
"This is probably an awkward and embarrassing time for Alec and Hilaria," Alec's brother Billy Baldwin said on January 2. "I've been texting Alec the whole time to make sure he's OK and if he needs anything."
"I feel terrible," she said. "Who's going to throw the first stone at my sweet sister-in-law? She's a good woman and you know none of us are perfect. We all have issues," Billy's wife, Chynna Phillips, said.
Article continues below advertisement