BABIES
Hilaria Baldwin Counts Her Blessings With New Babies As She Looks Back On Miscarriage That Left Her Heartbroken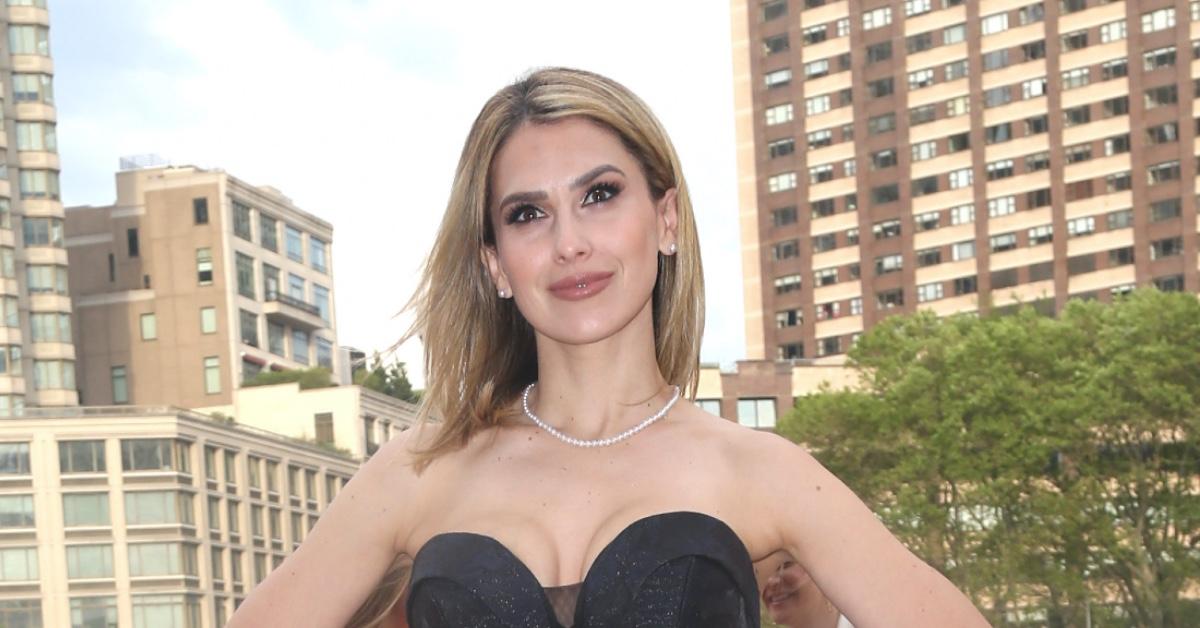 A grateful mama. Hilaria Baldwin opened up about the significance of the two newest members to the Baldwin family, baby Eduardo Pau Lucas, whom she welcomed in September, and surprise newborn María Lucía Victoria, whom she introduced to the world earlier this week.
On Thursday, March 4, the fitness guru, 37, shared a photo of her two babies and explained how her and hubby Alec Baldwin's "hearts are filled with so much gratitude," after Hilaria suffered a miscarriage in 2019.
Article continues below advertisement
"The Baldwinitos craved so much to have a little sister," she began her post. "Many of you may remember the loss of their sister at 4 months in the end of 2019. There isn't a day that goes by where we don't ache for our daughter."
HILARIA BALDWIN ISN'T AFRAID TO SHOW SOME SKIN — PREGNANT OR NOT! SEE HER SEXIEST PHOTOS
Hilaria candidly shared that she and Alec told daughter Carmen Gabriela, 7, and sons Romeo Alejandro David, 2, Leonardo Ángel Charles, 4, and Rafael Thomas, 5, "that their sister was going to come, just not at that time," after Hilaria lost her baby two years ago. "Nothing will ever replace her, but two wonderful souls have come into our lives, and we are humbled to know them," she wrote.
Article continues below advertisement
"Our children were brave during our time of tremendous grief — braver than us...and they held out hope. To experience and accept life's ups and downs is challenging, but a reality that all of us have no choice but to receive and process," Hilaria continued. "I have learned that often our children are wiser than we are and their wisdom has guided us."
Hilaria said Edu, whom she and Alec call their "rainbow baby," is "such a blessing" before noting how "overwhelmed" and "fortunate" they feel to have him.
"We are living each day, bonding, and grateful for all of the very special angels who helped bring Lucía into the world," she concluded. "María Lucía Victoria and Eduardo Pau Lucas: our babies who bring light into our lives — almost like twins, we love you so much."
ALEC & HILARIA BALDWIN TAKE KIDS TO THE SPOT THEY GOT ENGAGED ON NEW YEAR'S DAY
Last April, Hilaria posted a heartbreaking tribute, revealing she tragically lost her daughter four months into her pregnancy. "Today was your due date and we wanted to meet you so much," the mother-of-six wrote at the time. "I have been afraid of this day to come — but it is here and I will be brave.
"You were so loved and you always will be. I think of you every day and I wish so much that our path had been different," she added. "Mommy loves you, my sweet girl."
News of the couple's surprise sixth child, and Alec's seventh, comes after Hilaria came under fire for allegedly faking her Spanish accent and heritage. Following the controversy, Hilaria clarified that she is "white" and her "family is white" before taking a break from social media. Hilaria returned to Instagram on February 5 and has since shared multiple glimpses of the Baldwin's life with their many children.