NEWS
Alec & Hilaria Baldwin Officially Debut Daughter Lucia — But Proud Papa Already Gets Into Social Media Smackdown, Telling Commenter 'Shut The F*ck Up'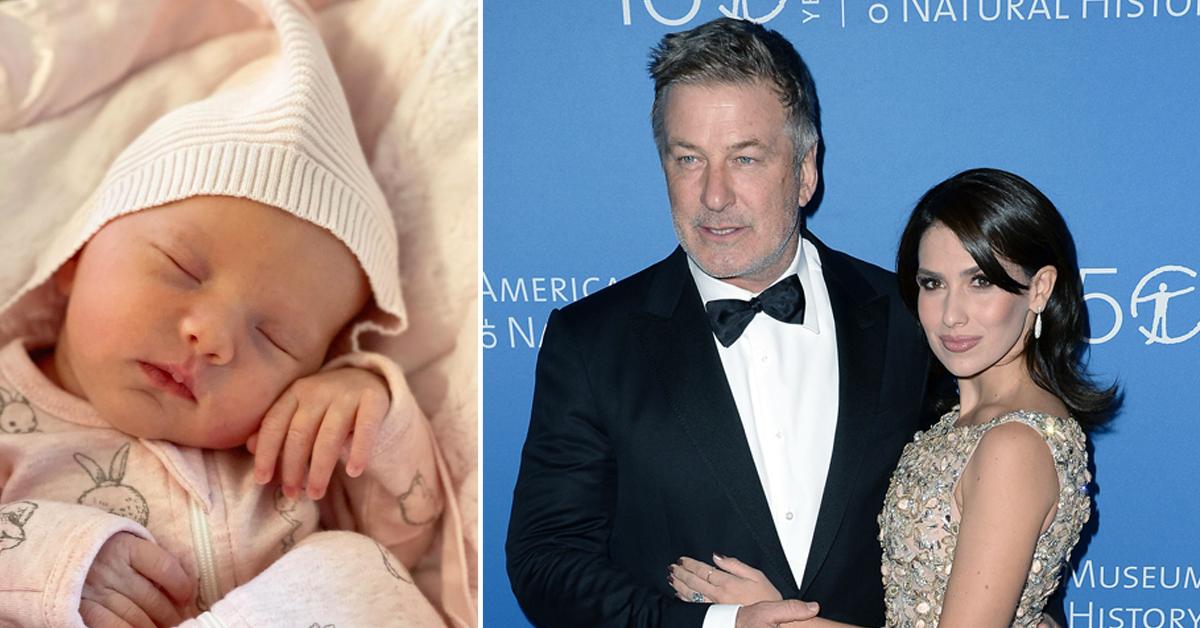 Welcome to the world, little Lucia! Following a very vague introduction on Monday, March 1 — leaving many confused as to how Hilaria Baldwin could be posing with another newborn after welcoming Eduardo "Edu" Pao Lucas in September 2020 — Hilaria and hubby Alec cleared the air (sort of) by posting a sweet snap of their new daughter, telling fans, "You are a dream come true."
"We are so in love with our daughter, Lucia," Hilaria posted on Tuesday, March 2.
As OK! recently reported, a source confirmed on Monday, March 1, that the happy couple welcomed their sixth child together just six months after Hilaria gave birth to Edu.
Article continues below advertisement
However, given the timeline of events, many users were still left with questions. The couple has not addressed how the newborn babe got here — if she was adopted or born via a surrogate.
A few hours after Hilaria broke the news that they've expanded their brood, Alec reposted Hilaria's family portrait to his respective Instagram. He captioned the adorable snap, "Mi Vida...," which is the Spanish translation of "my everything."
Social media users instantly began to question if the couple used a surrogate or adopted, given the extremely close (and confusing!) timeframe.
Article continues below advertisement
MORE ON:
celeb pregnancies
Article continues below advertisement
"If the baby was adopted just say that. If the baby was the product of an affair and you've decided to raise it with your wife just say that," they added. "If you don't want to say anything – why don't you both stop constantly posting and begging for clickbait. Just raise you 100 children in private."
And to no one's surprise, Alec, 62, snapped back, according to multiple reports. "You should shut the f*ck up and mind your own business," he responded, though his terse comment has seemingly been deleted.
Another user brought up the mother-of-seven's Spanish-heritage scandal and questioned why anyone would care that the Boston native, born Hillary Hayward Thomas, changed her name, to which Alec replied: "Because, basically, they're not very smart."
He added: "Americans are people who know less about how to live a peaceful, healthy life than most of the civilized world."
Article continues below advertisement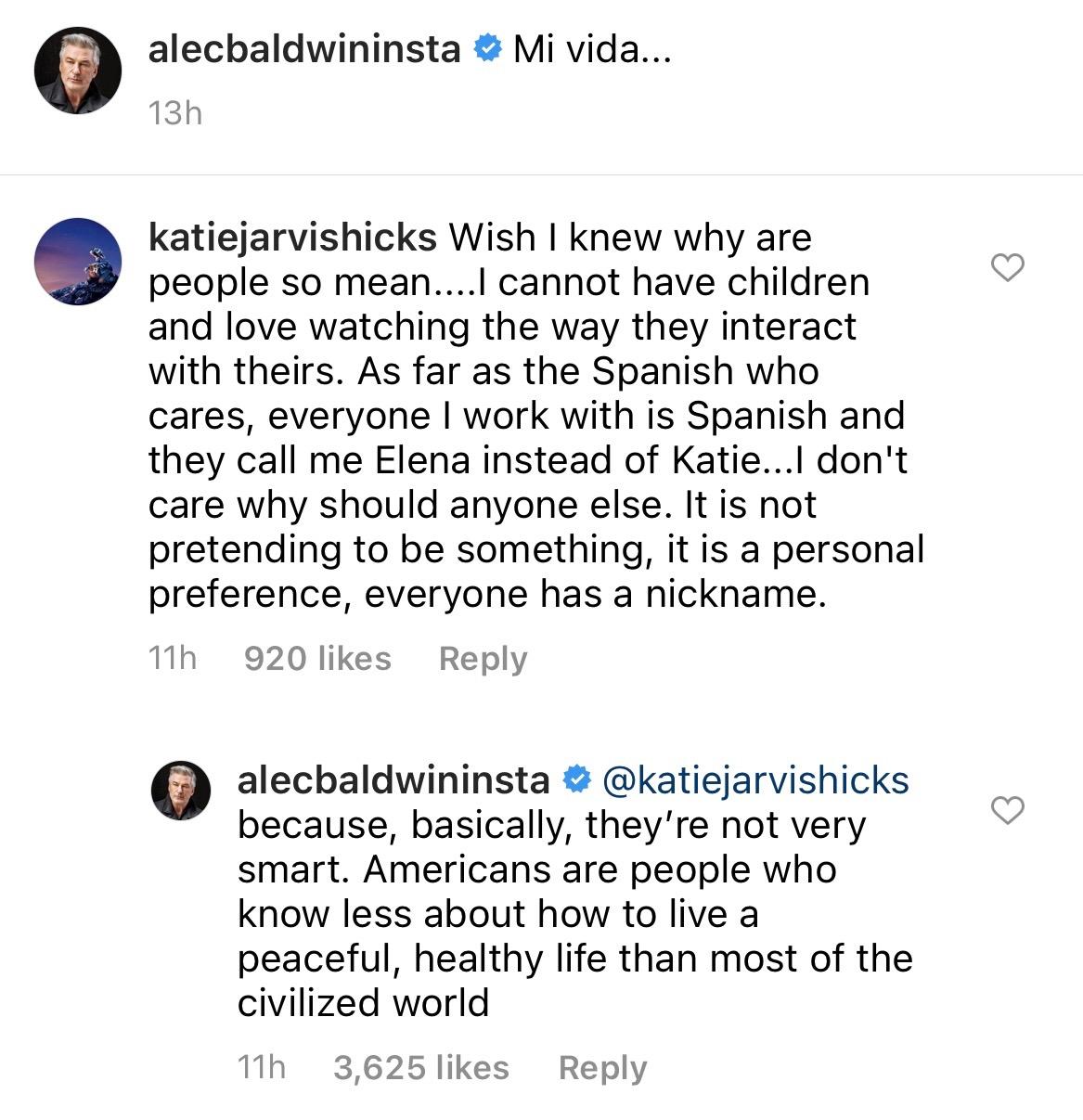 The couple shares Edu, Romeo Alejandro David, 2, Leonardo Ángel Charles, 4, Rafael Thomas, 5, and daughter Carmen Gabriela, 7. Alec also has 25-year-old daughter Ireland with ex-wife Kim Basinger.
HILARIA BALDWIN SLAMS FAN WHO 'CAN'T UNDERSTAND' WHY SHE SHARED PREGNANCY NEWS SO SOON
Alec isn't shy when it comes to telling social media users off since his wife made headlines for allegedly faking her Spanish accent and heritage. In December, Alec told another troll to "Go f*ck yourself," after they called Alec and Hilaria "FRAUDS!"
After coming under fire for her questionable identity, Hilaria explained that she is "white" and her "family is white" via Instagram, before taking a hiatus from social media. She returned to social media on February 5 with another apology regarding the authenticity of her self-proclaimed Spanish heritage and accent.
Since her return, Hilaria appears to be too focused on her family to worry about the identity controversy. She's since shared many touching photos and videos with her young children.