COUPLES
Ivanka Trump Calls Out Husband Jared Kushner For Not 'Complying With The 1920s Theme' For Pal's Party — Photos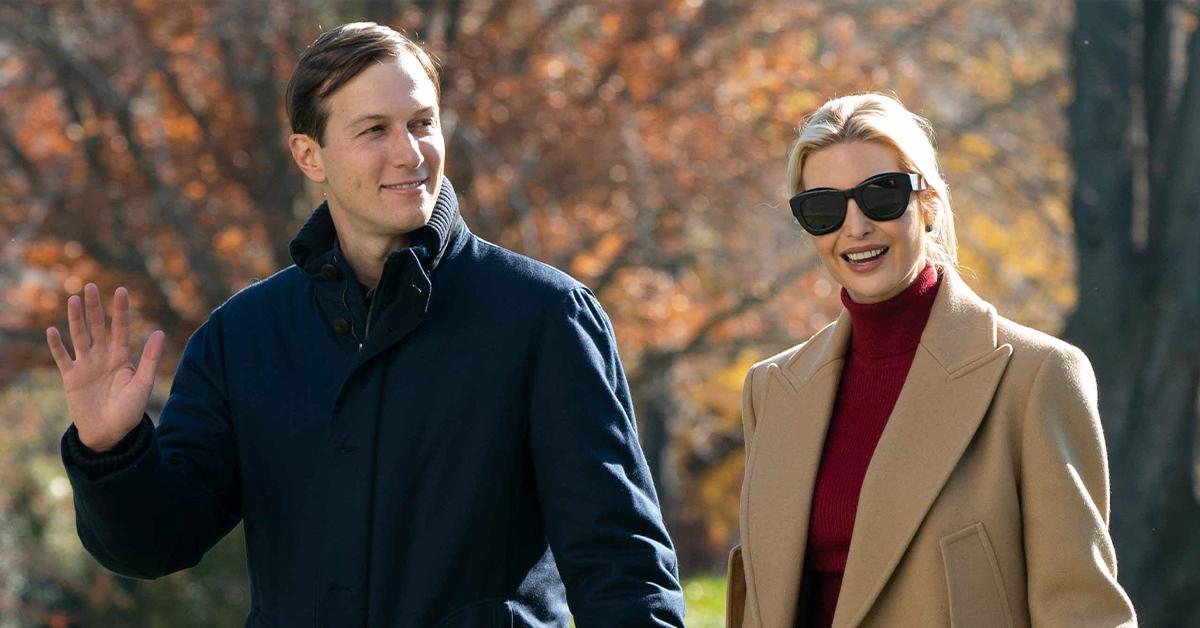 Nothing to see here! Ivanka Trump was all smiles as she and husband Jared Kushner had a night out on the town in early February.
"Warming up for @managermyles 30th birthday 1920's style. HBD," the 41-year-old captioned a video of herself shaking around in her white dress and heels.
Article continues below advertisement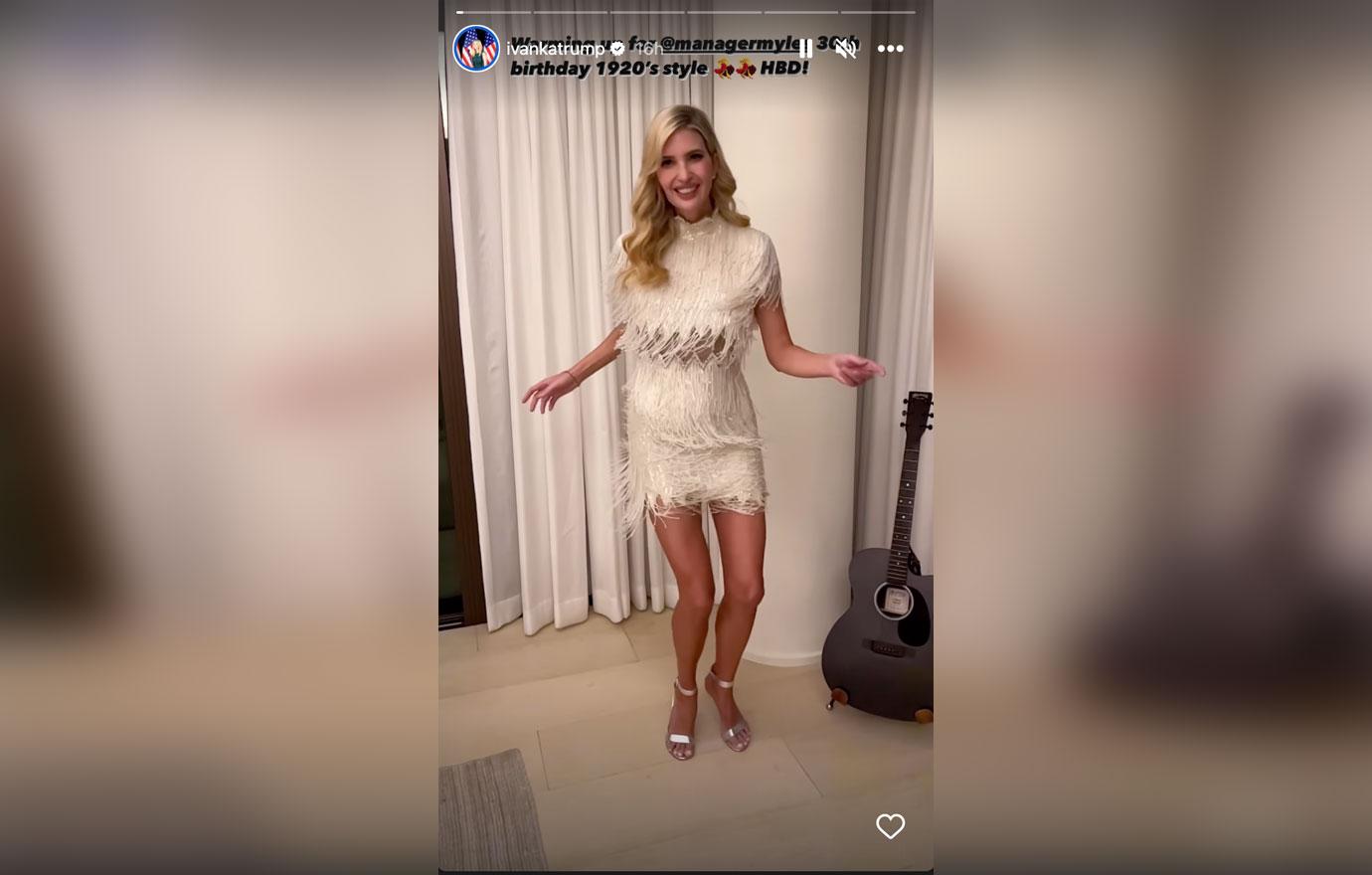 In the next slide, which was posted via her Instagram Story on Thursday, February 2, the businesswoman wrote on a photo of herself with Kushner, 41, "Swinging into the night in one of my mother's favorite vintage Bob Mackie dresses. Jared clearly failed to comply with the 1920s theme!"
Article continues below advertisement
Of course, people loved seeing Trump's outfit.
One personn wrote, "Absolutely stunning!!! ❤️ LOVE everything about this pic ❤️😍," while another added, "You are so beautiful and sophisticated. I'm a grandmother and hope my granddaughter has class and style like you."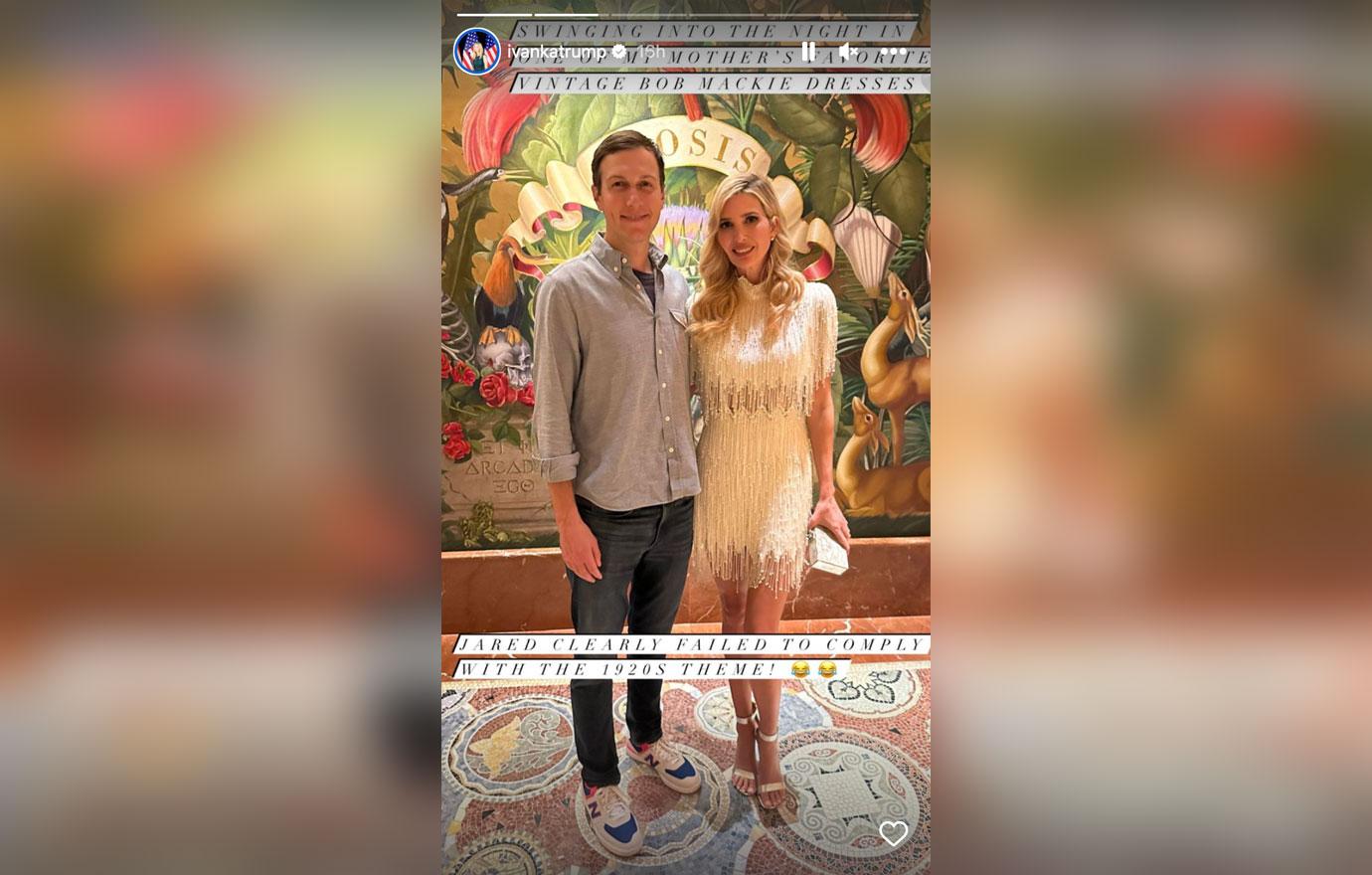 Article continues below advertisement
A third person gushed, "Dress is gorgeous!! Miss your shoe and clothing line desperately!!"
As OK! previously reported, the couple was spotted taking a hike on January 29, despite rumors that their 13-year marriage is on the rocks.
"Feeling the NY winter vibes ❄️," she captioned the photo of them in the wilderness.
Article continues below advertisement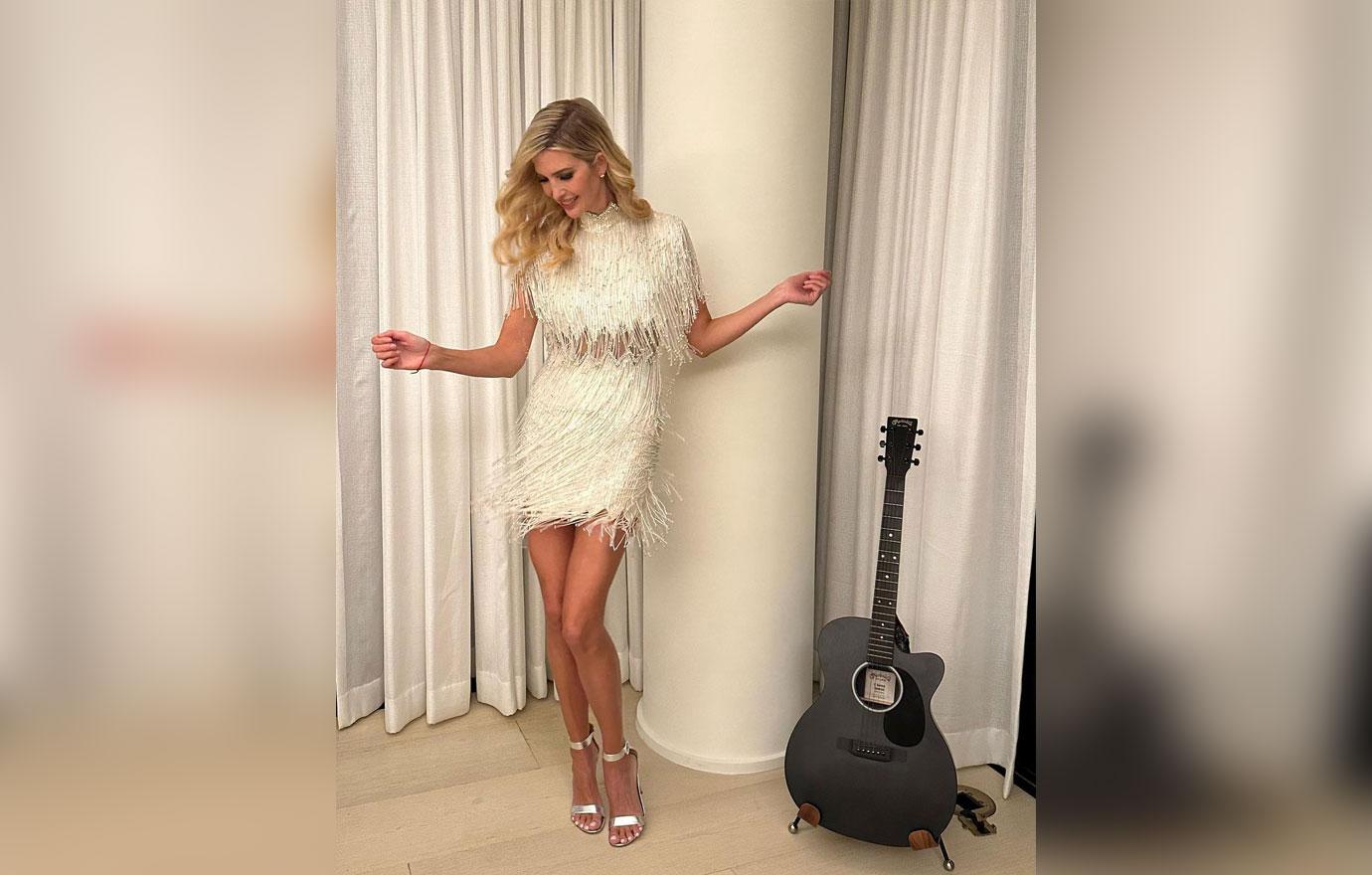 The pair, who share daughter Arabella, 11, and sons Joseph, 9, and Theodore, 6, were apparently having problems in their relationship.
"It's all falling apart," an insider dished. "They're always fighting and can barely contain their growing animosity for each other even when they appear in public. It's a toxic situation right now."
Article continues below advertisement
Part of the problem stemmed from Ivanka's father, Donald Trump, especially when he couldn't handle losing in the 2020 election.
"Jared recognized Donald had become radioactive, and he pushed Ivanka to abandon her father for the sake of their own reputations and the future of their children," the insider shared.
"They still have grand ambitions and consider themselves card-carrying power brokers. But Jared knew if Ivanka continued to stand by her dad, all of his big business connections would go out the window!" the source added. "Ivanka had a rotten time toward the end of her dad's reign and in the many months that followed as the whole family was put through the wringer by the messy way it all ended."