NEWS
Ivanka Trump Boasts About Warm Weather In Florida But Fans Insist 'NYC Doesn't Want Her Anymore'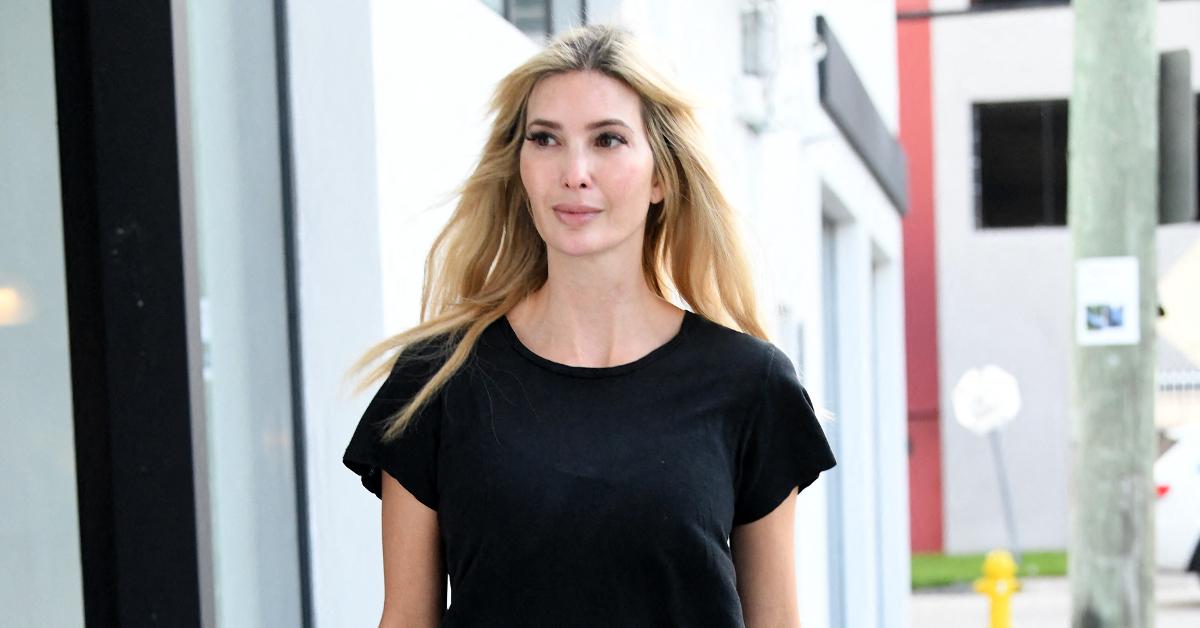 Now that Ivanka Trump has settled into her new home in Florida, she is thrilled she gets to enjoy warm weather all year round.
On Friday, February 3, the businesswoman, 41, took to Twitter to brag about the weather conditions — one day after Groundhog Day, where the animal predicts if spring will come soon or if winter is here for a while longer.
Article continues below advertisement
"SIX MORE WEEKS OF WINTER ?? 'MEH' say all the Floridians !" Trump wrote on the social media platform.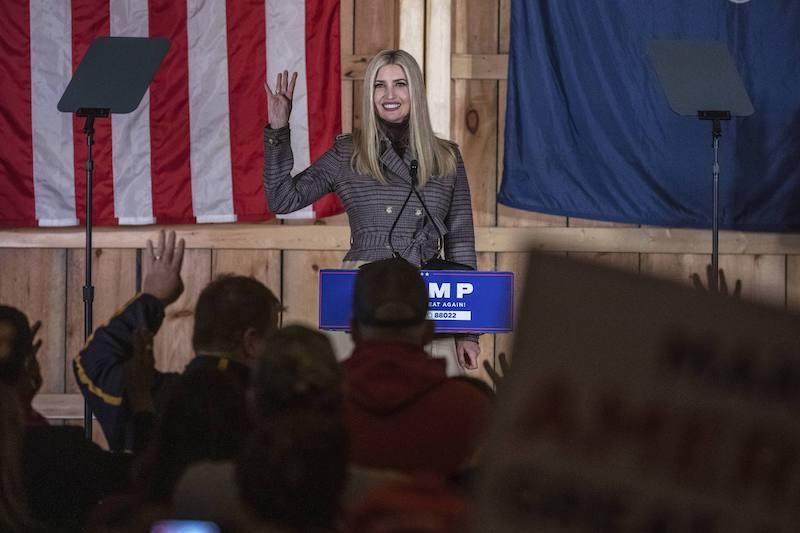 Article continues below advertisement
But people were less than pleased with the blonde beauty, who shares Arabella, 11, and sons Joseph, 9, and Theodore, 6, with husband Jared Kushner.
One person wrote, "Really? That's pretty much what the country has to say about her. Hope she likes FL because NYC doesn't want her anymore," while another added, "Haha. Trying to convince yourself that Florida is better than New York because you're no longer welcome here?"
Some even poked fun at how they don't want Ivanka's father, Donald Trump, to become president again.
"FOUR MORE YEARS OF TRUMP?? 'MEH' say all the Americans!" one person quipped, while another said, "When the next hurricane destroys 25% of Florida & DeSantis asks for disaster aid from the Fed Gvmt, the answer should be 'MEH.'"
Article continues below advertisement
As OK! previously reported, the pair moved down to the Sunshine State a few years ago, but their neighbors are furious with their antics.
"Ivanka and Jared have been trying to get into the social scene in Miami, but there hasn't been a warm welcome," a source revealed, adding that the pair's diva-like behavior have been ruffling feathers within the community. "They're definitely still struggling to find their place."
Article continues below advertisement
When one person saw Ivanka on the beach with Arabella, they quickly noticed their dog was next to a "no dogs allowed sign." "I just opened my mouth and said, 'You can't go out there with the dog!'" the woman recalled.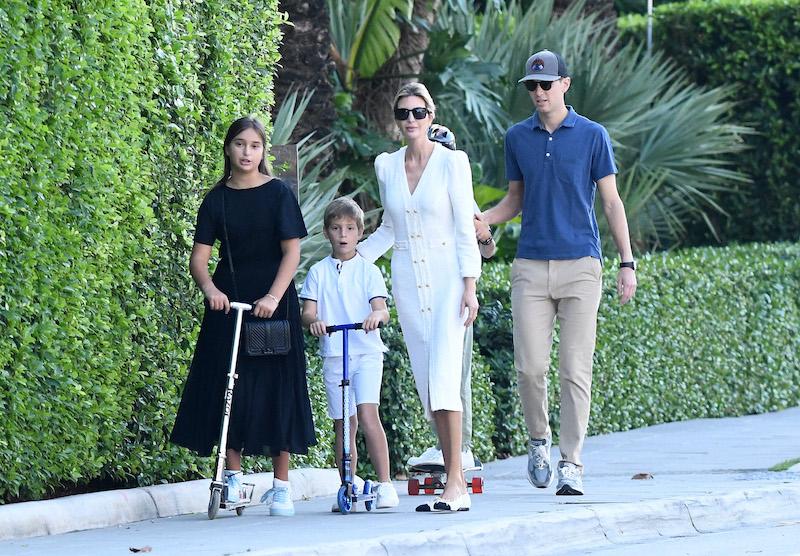 Article continues below advertisement
Since the couple are also working on building a home in Indian Creek Village, "neighbors must be annoyed with the state of their property and the constant noise and disruption," the source fumed. "Ivanka and Jared's mansion is an eyesore compared to the lavish properties it's surrounded by, and the work won't be completed for another year, if that."