Jana Kramer Admits She Still Wants To Be 'A Little Mean' To Ex-Husband Mike Caussin Following Nasty Split
Keeping it real. Jana Kramer confessed she has regrets regarding how open she was about her tumultuous relationship with ex-husband Mike Caussin — but the actress also admitted she still wants to lash out at the former NFL player on social media sometimes.
Article continues below advertisement
During Kramer's appearance on Better Together with Maria Menounos, she admitted how remorseful she felt after airing out the former couple's dirty laundry in public. Kramer said she wanted to be open with the public so she was in control of the narrative; however, her vulnerability would sometimes backfire on her when she would say impulsive things in the heat of the moment, the mother-of-two says.
"It's one of those things where there are so many things I wish I could take back and when it's already out there, [the] press has picked it up or you're like 'Ah I wish I would have not said it like that!'" the country singer said in the sneak peak clip, obtained by PEOPLE. "There's a lot of things I really regret saying… [I'm] straight up open about that."
Article continues below advertisement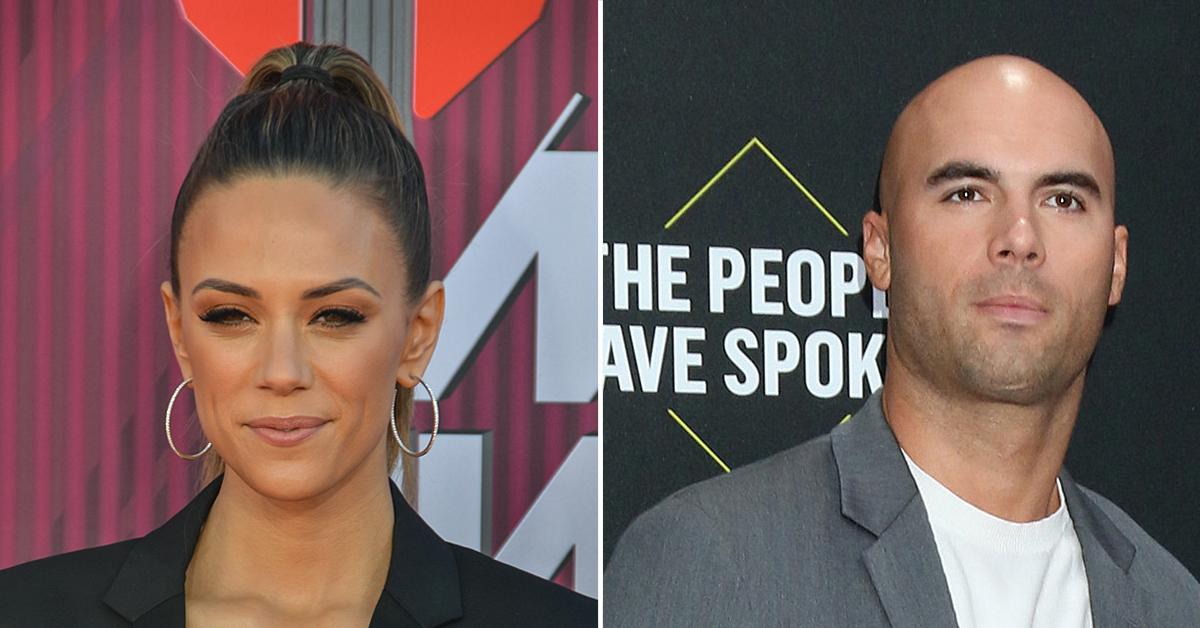 Article continues below advertisement
The former couple — who share daughter Jolie, 5, and son Jace, 2 — faced their first major challenge in the public eye in 2016, when they split because Caussin had been unfaithful. The coparents then wrote a book together, The Good Fight: Wanting to Leave, Choosing to Stay, and the Powerful Practice for Loving Faithfully, about how the athlete sought sex addiction therapy before they reconciled.
Article continues below advertisement
The One Tree Hill alum explained she initially wanted to talk about the "infidelity piece of [her] marriage because [she] wanted to change the narrative." While she alleged her ex was hesitant to do so, Kramer wanted to share their story before the media got a chance to take control of the incident.
"'People will write about the fact you cheated on me in every article, let's change the narrative,'" Kramer, 37, recalled of what she told Caussin, 34, at the time.
Article continues below advertisement
Now single, Kramer wants to change the narrative once again to show how she made it through her divorce and onto the next chapter of her life. "Now I'm like let's change the narrative to how I'm stronger and how I was able to walk through it," she told Menounos during the episode, airing Monday, August 9.
Article continues below advertisement
However, Kramer admitted she's still working on letting go of the anger she feels towards Caussin following their six years of marriage. "It's definitely hard because there's moments where I do feel weak and I do feel not strong," she confessed, "and I want to post something maybe a little mean to my ex or a little jab."
Despite her desire to lash out on social media, Kramer is taking the high road and choosing to keep quiet for the sake of the former couple's children. "At the end of the day, I'm like, 'Okay that's probably going to get picked up and that's probably going to start a fight with us and my kids are going to read it," she said.
In Kramer's court documents, the actress cited "inappropriate marital conduct, irreconcilable differences and adultery" as the reason for their divorce. Though Kramer fought for their marriage following the 2016 incident, it was reported that he "broke her trust again," which was the final straw for the brunette beauty.